iTunes Error -39 Occurred When You Sync? Fixed.
4 mins read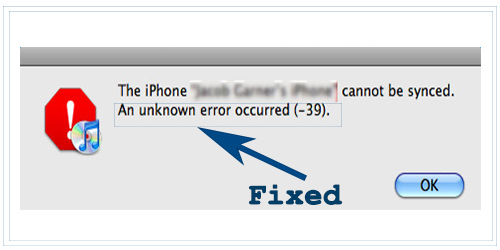 Sometimes when sync your iPhone with your computer by using iTunes you may find iTunes error show on your interface called "An unknown error occurred (-39)" . At this time, you may feel depressed and don't know what to do.
Here we will help you analyze the reasons why this problem occurred and teach you how to solve this Error -39 step by step.
1. What's iTunes Error -39 and when it will occur?
First of all, I want to introduce what is Error 39 to you. It usually occurs when users want to sync their iPhone or other iOS devices by using iTunes on their computer. It also will occur when users delete photos or videos from their iPhone or iPad. And other situations can also lead to this error.
This error will also cause many inconveniences for you because you can't keep updating your data in your iOS devices to iTunes, thus your iPhone cannot be sync and you can't restore your devices after data loss.
2.Why iTunes will occur "Error -39 iTunes" this problem?
Under normal circumstance, this warning would not show unless you have the following problems:
1. USB cable is damaged
2. Didn't update iTunes
3. Photo cache
4. Blocking of Third-party security software
5. Your iOS system damage or out of date
3. Solutions to fix Error -39 iTunes
According to the different problems above, I will provide you the corresponding solutions to help you to fix it.
3.1 Check your USB cable
USB cable is used to connect your devices to your computer and if it is damaged it will be impossible for us to sync the data by using iTunes.
You should replace the cable you are using and check if it is the problem of USB cable.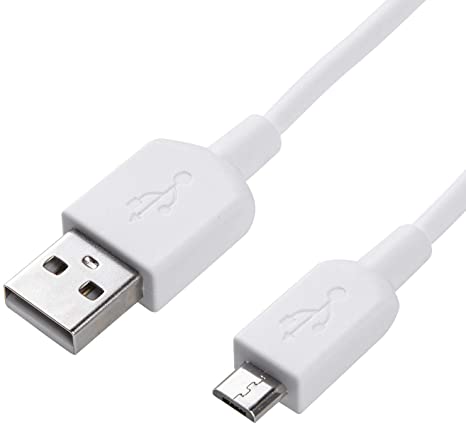 3.2 Check the version of iTunes and iOS system
If your iTunes and iOS system out of date, there will be some issues remain in the system and software. So please make sure your iTunes and iOS system are the latest version. If they are out of date, please follow the following steps to update.
1) Update iOS system on your device:
Step 1. Open your device and Connect with Wi-Fi.
Step 2. Click 'Setting'> 'General'> 'Software Update'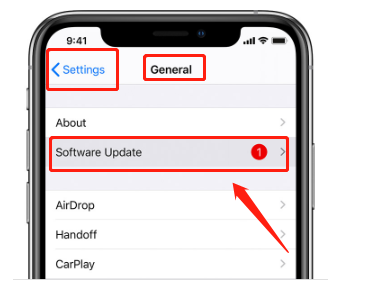 Step 3. Finish updating
2) Update iTunes on Win
Step 1. Click 'Help' in the major menu
Step 2. Click 'Check for Update'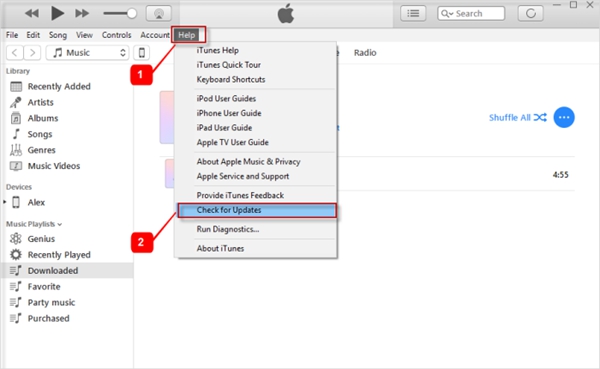 Step 3. Finish updating
3) Update iTunes on Mac
Step 1. Open iTunes and Click on the iTunes menu.
Step 2. Tap 'Check for Updates'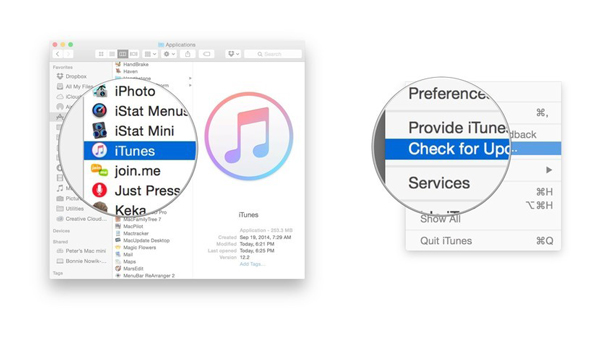 Step 3. Finish updating
3.3 Find and remove the Photo Cache folders on your computer
If this problem still exists, you can take a look inside of your photos. And you need to find out the Photo Cache folder that if it is in the wrong place. Here we will provide you the instructions according to different computer systems.
1) Find or remove the Photo Cache folders on Win
Step 1. Launch iTunes on the computer and connect your device into PC
Step 2. Press the 'Win' key on your keyboard, and type 'iPhone Photo Cache'or 'iPad Photo Cache' in the search field, then press Return.
Step 3. When the Photo Cache folder appears, delete it
2) Find or remove the Photo Cache folders on Mac
Step 1. Go to Username/ Pictures/ iPhone Library
Step 2. Right-click the iPhoto Library and find package contents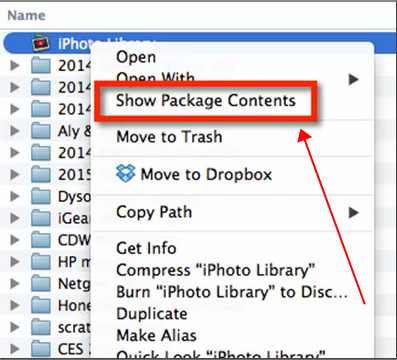 Step 3. Go to iPhone Photo Cache and delete it.
3.4 Check your computer's security software
If your computer has installed some third-party security software, this kind of software may not authorize iTunes to protect a computer from the attack of the virus. At this time, you can quit this software before starting syncing and find whether the Error -39 iTunes has been fixed.
3.5 Use the iOS System Recovery software
If you have tried all the above solutions and your iPhone can not be sync, there is likely something wrong with your iOS system which will cause Error 39. As a result, you need a System Recovery tool to help you recover your devices. TunesKit iOS System Recovery can effectively solve all the problems on the iOS system you encountered without data loss.
Step1:Open TunesKit and connect iPhone/ iPad/ iPod /Apple TV to PC
After you download TunesKit in your computer, you should connect your iOS devices to PC via a USB cable.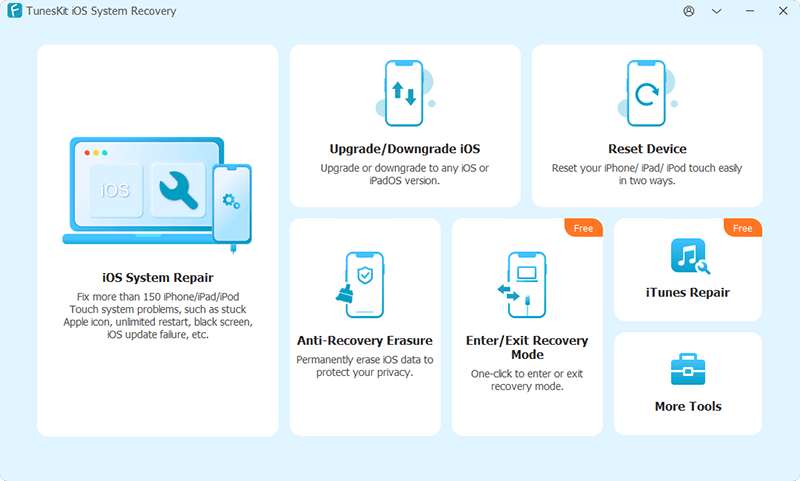 After your device was detected by this software, click 'Start'.
Step2: Choose a repairing mode and confirm the device information
There are two kinds of repairing mode in this software.
First, you can choose the 'Standard Mode' for it is used to fix the common iOS issues. And it will not cause any data loss. Advanced Mode will help you fix the serious issues and this mode will erase your data.
To fix iTunes Error -39, you'd better choose Standard mode first.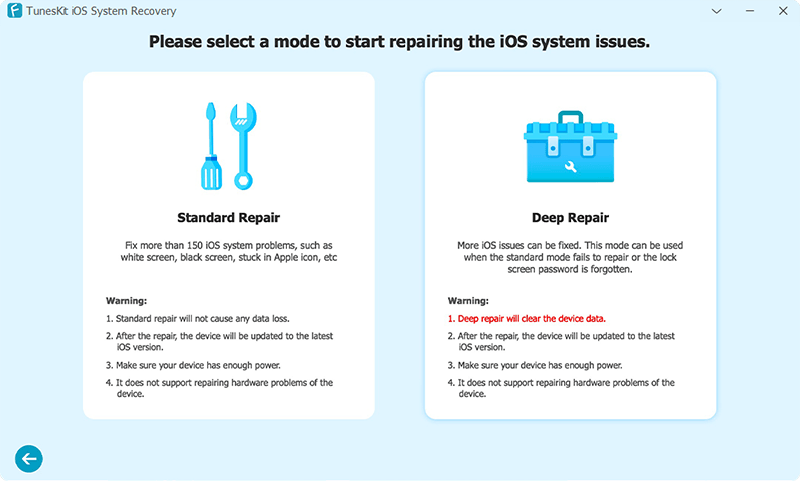 Make sure all the device information is correct and then click 'Download'.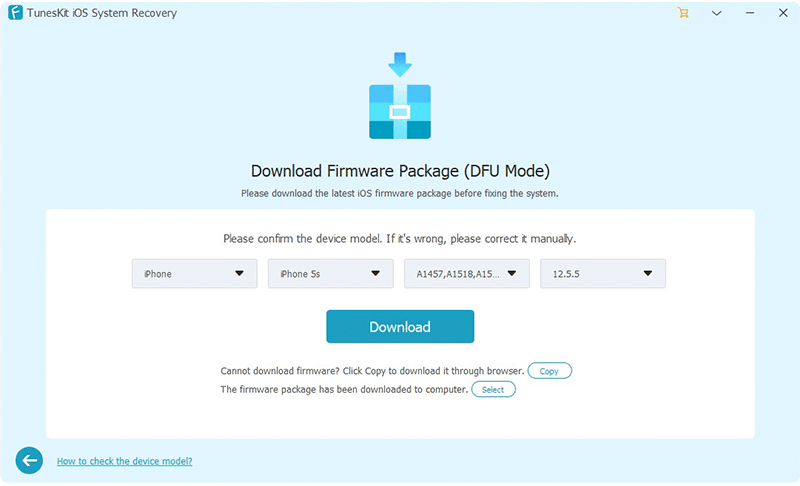 Step3: Wait for the software finish recovering
After the firmware has been downloaded, click the 'Repair' button and wait for your device fixing.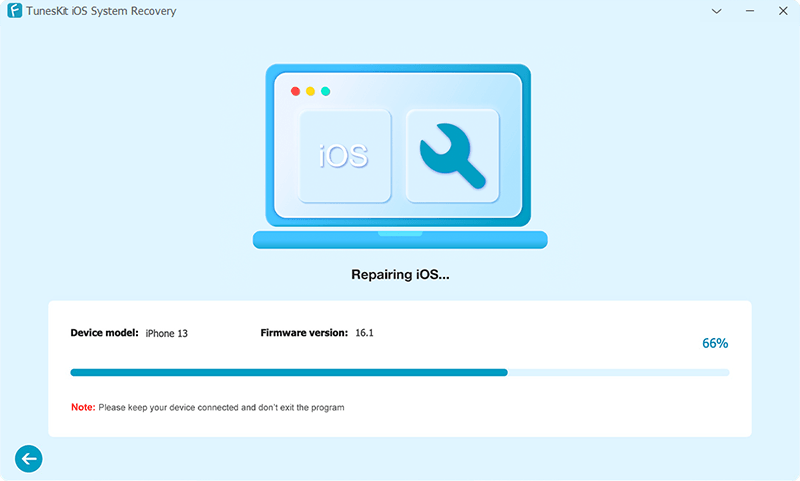 What's more, TunesKit iOS System Recovery can not only fix Error -39 iTunes, it can also other errors like iTunes sync error 54. This software is so powerful that it can repair more than 50 iOS system issues like iPhone won't turn off, iPhone voicemail not working, iPad won't charge, etc. It also provides you the function Downgrade the iOS system, 1-click to enter/exit recovery mode for free.
4. Conclusion
Here are all the Top 5 best ways to help you solve iTunes Error -39 . I hope these solutions can effectively solve your problem and make your life easier. If you still encounter other iTunes Errors like this one, please leave your voice below.