Apple Error 1671: How to Troubleshoot it?
4 mins read

Apple, the famous smartphone producer, is always proud of the high quality of its products. Be it as it may, some glitches still occur to its products. To make the repair easier and let its users know what is happening quickly, Apple brought about a list of error codes. The theme we will talk about, Apple error 1671, is one of them.
This error usually appears on your iPhone when you try to update the software or restore your iPhone with iTunes. There are numerous reasons for this error like the outdated iTunes version, virus infection, and the like. Luckily, this error is not hard to resolve. Without asking for help from Apple, you can fix your iPhone by yourself. How to do this? Just keep reading.
Common Fixes for iPhone Error 1671
Here are some fixes which are capable of solving 70% of the iPhone with this error. And they are all quite easy to perform.
Fix 1. Check the USB Cable and Port
The poor connection between your iPhone and the computer will stop the proceeding of the restore or update. This may be the easiest solution for this iTunes error 1671. You only need to unplug the cable and plug it again, making sure that the connection is good.
Fix 2. Update the iTunes
The outdated iTunes will bring many bothering issues to you. That's why I always tell you to check the iTunes version before you update software or restore your iDevice. Now, just check the version of your iTunes. For an outdated one, update it.
How-to: iTunes > Help > Check for Updates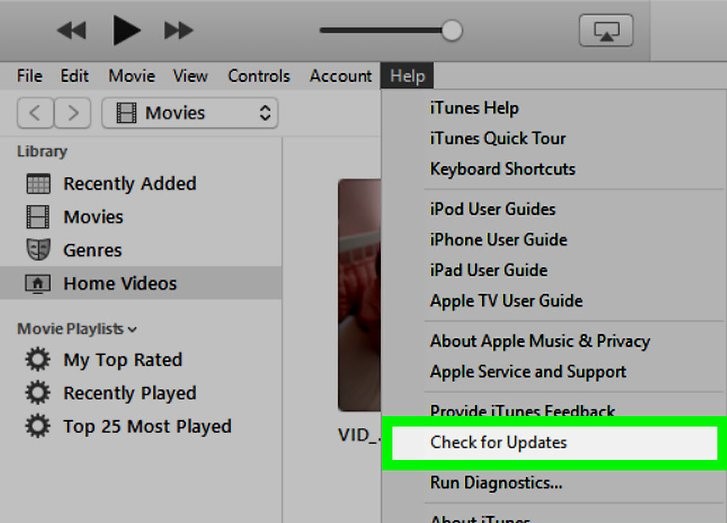 Fix 3. Update iOS and Antivirus Software
You also need to keep the iTunes version compatible with iOS of iPhone. So, the iOS of iPhone should be updated to the latest version. Besides, the newest version of antivirus software can avoid the infection of the virus. Thus, the update of them is needed for you.
Advanced Solutions for iTunes Error Code 1671
If you cannot fix your iPhone with the common methods, I am afraid that you have to use some complicated but useful solutions. First, let me introduce the easiest and also most helpful one of them – resorting to iOS system repair software.
Solution 1. Fix Error 1671 with iOS System Repair Software (100%)
Resorting to iOS system repair software is the most workable solution for this error. If you want to use this kind of tool, you cannot miss TunesKit iOS System Recovery . It is the best answer for 50+ iOS system issues, including iTunes error 1009, iPhone black screen of death, white screen, frozen screen, disabled screen, iOS update failure, etc. Due to it, you easily fix any iOS system issues on iPhone, iPad, and the like. TunesKit offers two different modes for users to choose from: Standard mode and Advanced mode. Generally, TunesKit suggests users using Standard mode to fix common issues, like iPhone stuck in recovery mode. And when they meet some serious ones, they are suggested to use the Advanced mode.
3 steps are listed below to let you know how to use TunesKit to fix error 1671 quickly.
Step 1. Turn on TunesKit
Connect the iPhone with your PC. Do that with an original USB cable. Start to run TunesKit iOS System Recovery. Click the Start button when the interface shows like the picture below.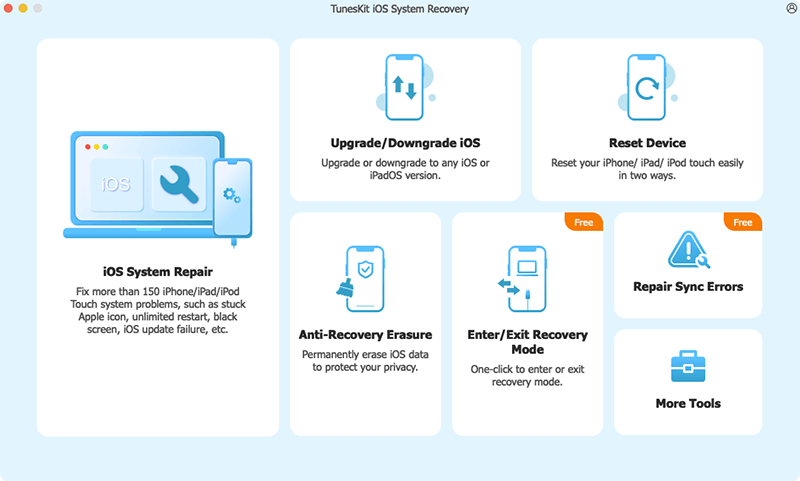 To fix error 1671 on iPhone, a common issue for this software, you need to choose the Standard Mode. Tap the Next button.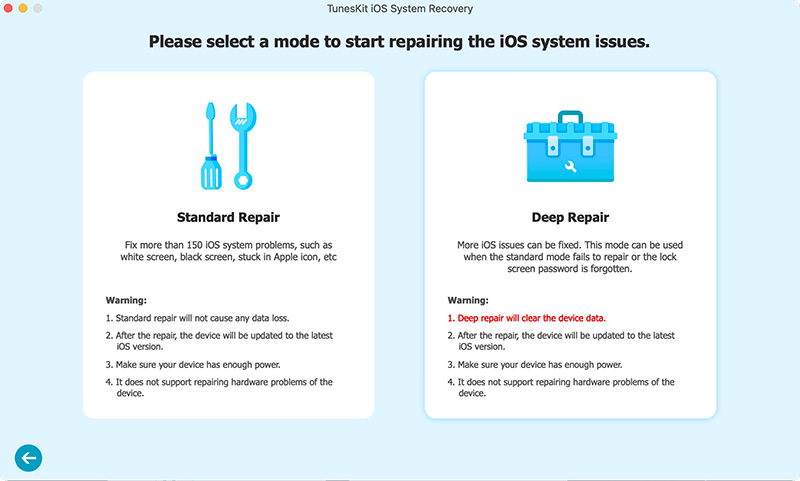 Step 2. Download Firmware Package
Read and check the information given on this page. Once you are sure that all of them are correct, click the Download button to download the firmware needed.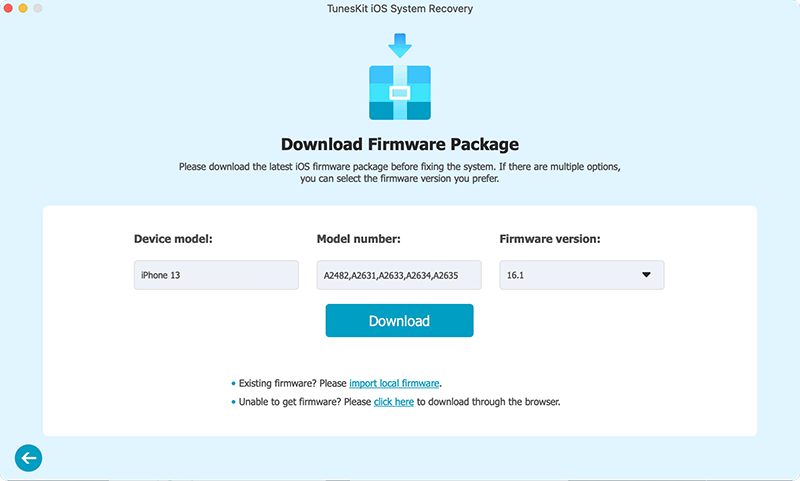 Step 3. Repair iPhone
Click the Repair button and wait until it tells you the repair completed.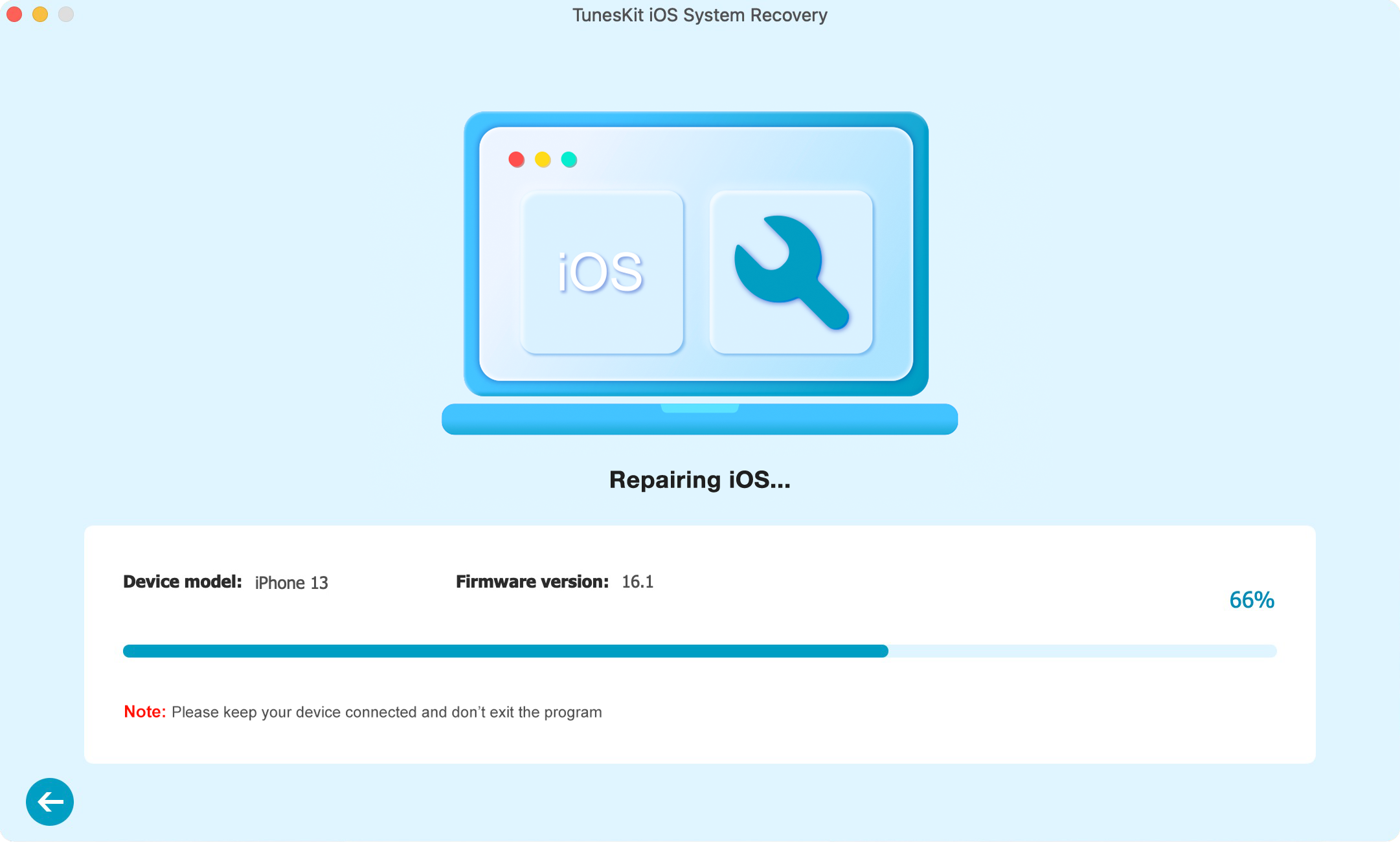 Solution 2. Fix Error 1671 with Hosts File
There is a complicated way for your problem. I do not suggest you do this if you lack related knowledge or you are thoughtless. Here is a guide for Windows users:
Step 1. Turn off all the antivirus software on your computer.
Step 2. Open the My Computer and follow this route - C: > Windows > System.32 > drivers > etc.
Step 3. Find the Hosts file. Take it to the desktop.
Now you can restore your iPhone with iTunes. When you finish that, do not forget to bring the Hosts file to the original place and turn on the antivirus software you just turned off.
(The operations are very similar for Mac users. If you have any questions, just contact us or use TunesKit to fix instead.)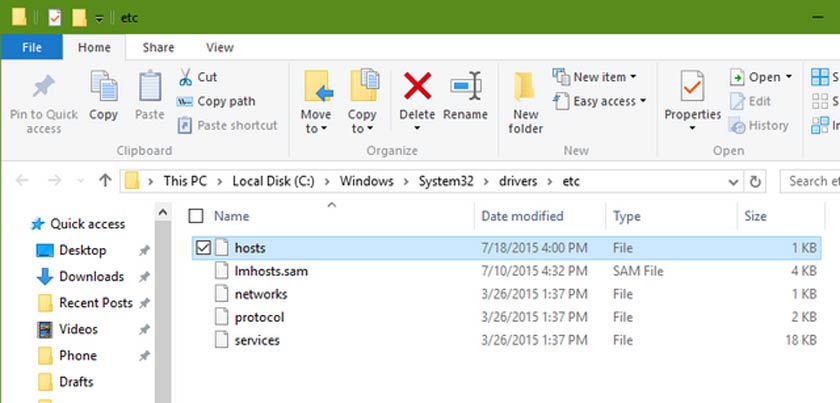 Conclusion
Now you have some easy fixes for this Apple error 1671 and also some advanced ones. It is necessary to try every basic fix. After that, if your iPhone or other iOS devices still cannot be fixed, try the advanced two solutions. For those who are not very careful, I suggest you just use the TunesKit iOS System Recovery, which will not cause data loss or bring any trouble to you.