The first thing we do when we buy a new iPhone is to set it up. Generally, it will take several minutes to get it done. However, some iPhone users face the issue that iPhone stuck on setting up Apple ID, which is really a disturbing problem and irritates users. When we meet this issue, are there any ways for us to fix it by ourselves? In this post, you'll see the most efficient ways in fixing this issue.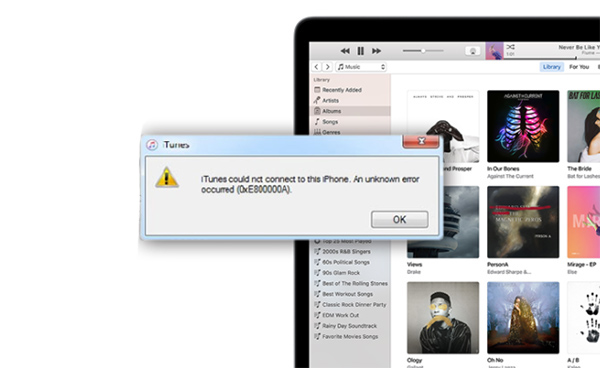 Why does iPhone error 0xe80000a occur
Before fixing, we need to know why does this problem occurs. Here are the possible reasons.
Reason 1: Using a broken Lightning Cable. A poor connection will make you face this issue. Try to use another new cable if the one you are using now is old.
Reason 2: Outdated iOS version and iTunes Version. Keep your iPhone and iTunes on the latest version can protect your device from various issues.
Reason 3: Your computer is running an antivirus program. Though antivirus protects our computer all the time, sometimes it will stop the connection between iPhone and iTunes mistakenly.
Top 5 ways to fix iPhone error 0xE80000A
In the following content, I select the best 5 ways for you to fix the issue. All the methods are workable and easy to operate. Hope that can help you.
Fix 1. Update iTunes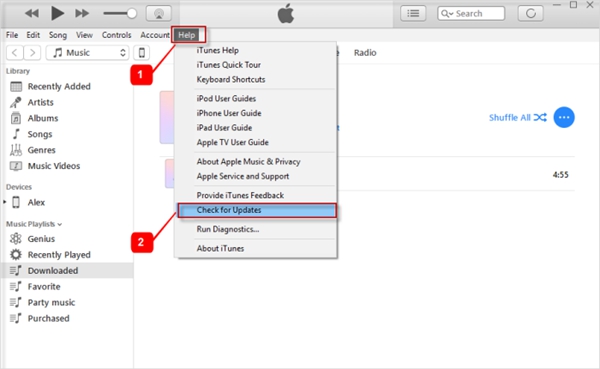 iTunes, the most-used iOS tool on PC. Don't forget to inspect iTunes update at regular intervals. A new software update usually brings new features and bug fixes. For iTunes, you can update it via Help > Check for Updates. If this method is not working, you can download a new iTunes from the Apple website.
Fix 2. Update iOS version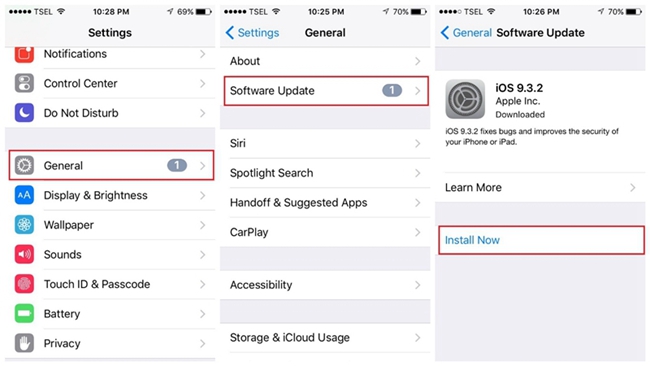 Like iTunes, to keep your iOS the latest version is an effective way to fix iPhone error 0xE80000A. If you don't know how to update your iOS version, you can connect it to your iTunes or update it via Settings > General > Software Update.
Fix 3. Disable Antivirus
If an Antivirus is protecting your computer, you can try to shut it down temporarily to fix the itunes cannot connect to iphone error 0xE80000A issue. Once you shut down the Antivirus, reconnect your iPhone to iTunes. The alternative way is that to update your antivirus program.
Fix 4. Reset Lockdown folder
If the above methods are not working, try to reset the Lockdown folder to solve the question about how to fix iTunes error 0xE80000A. The Lockdown folder is necessary for iOS devices to connect to the computer. Follow the step-by-step guide to reset the Lockdown folder.
Step 1. Press Win + R on your PC to launch the Run program. Then type %ProgramData% to the box, and click OK.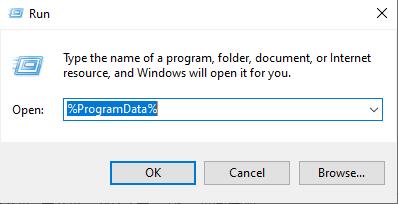 Step 2. Double click on the Apple folder. Right-click to the Lockdown folder, and rename it to Lockdown.old.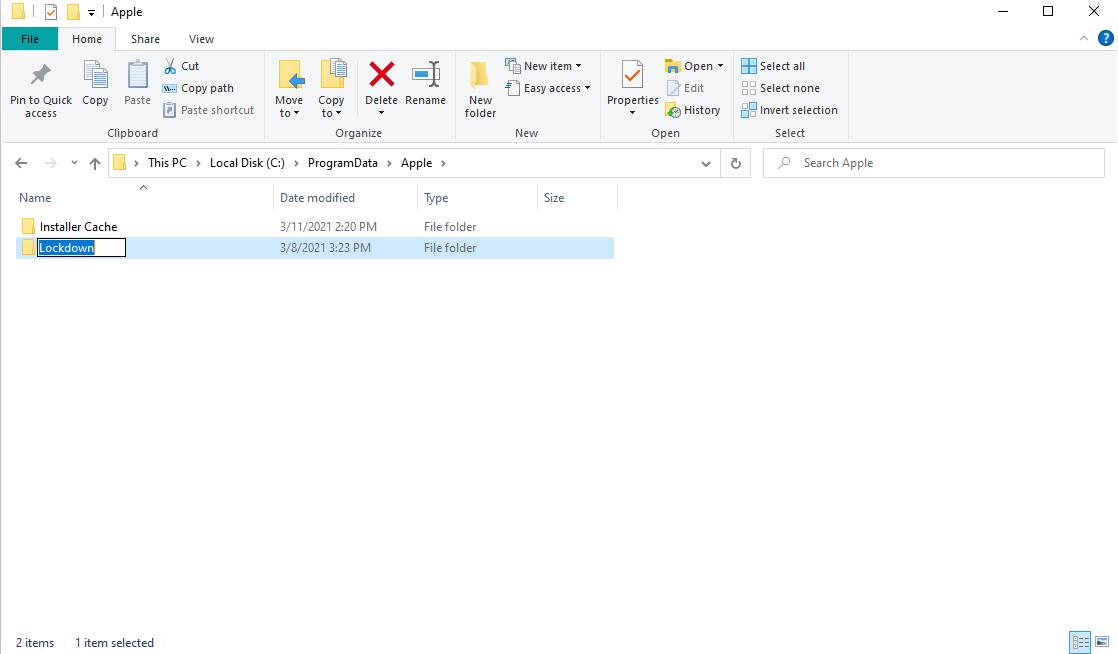 Fix 5. Best way to fix iPhone error 0xE80000A – TunesKit iOS System Recovery
When you read here, and the issue still exists, it means that your iPhone suffers a software issue. Here, I recommend TunesKit iOS System Recovery to you. TunesKit iOS System Recovery is a powerful and one-stop iOS fixing tool that can help you solve common iOS issues like iPhone stuck on setting up Apple ID, iMessage not showing Contact names, or Google Maps not working. What's more, TunesKit iOS system Recovery can ensure casing no data loss in the fixing.

Characteristics of TunesKit iOS System Recovery:
Fix iPhone error 0xE80000A within 4 steps
Avaliable on all iOS versions including iOS 14
Provide Standard Mode and Advanced Mode
Easy-to-use and user-friendly interface
Fix your iOS devices without data loss
Here is the step-by-step guide.
Step 1

Connect your iPhone to TunesKit iOS System Recovery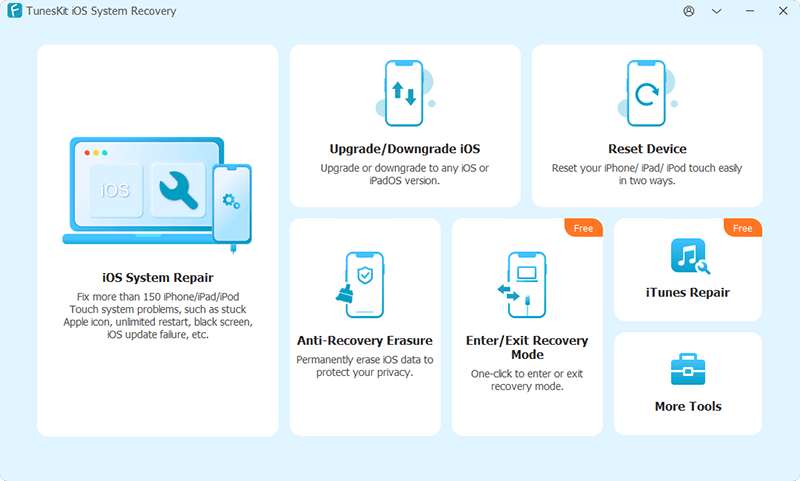 To begin with, please download and launch TunesKit iOS System Recovery. Connect your iPhone to it and click the Start button to start fixing error 0xE80000A iphone. Besides, you can use TunesKit iOS System recovery to Enter/Exit Recovery Mode with one click.
Step 2

Select a mode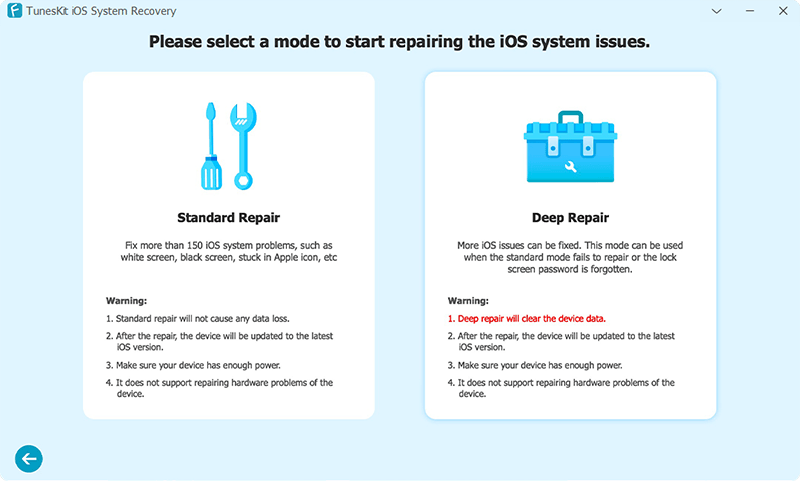 TunesKit iOS System Recovery offers two modes for users to fix iOS issues. The Standard Mode is powerful enough to fix iPhone error 0xE80000A. The Advanced Mode contains more powerful functions that can remove the iOS device passcode. But it should be noted that the Advanced Mode will erase all your iPhone data.
Step 3

Download firmware package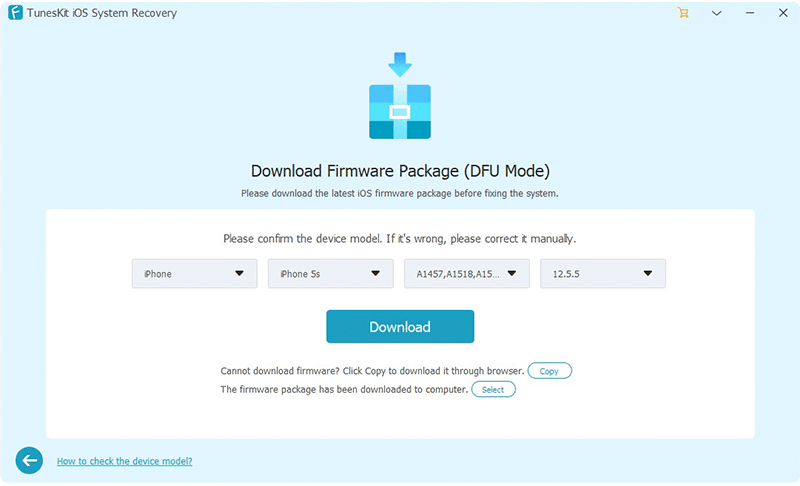 Next up, you should download the firmware package to fix the issue of iPhone error 0xE80000A. Before the download, please confirm that the device information given is corresponding to your iPhone. Click the Download button to start the downloading.
Step 4

Fix your iPhone error 0xE80000A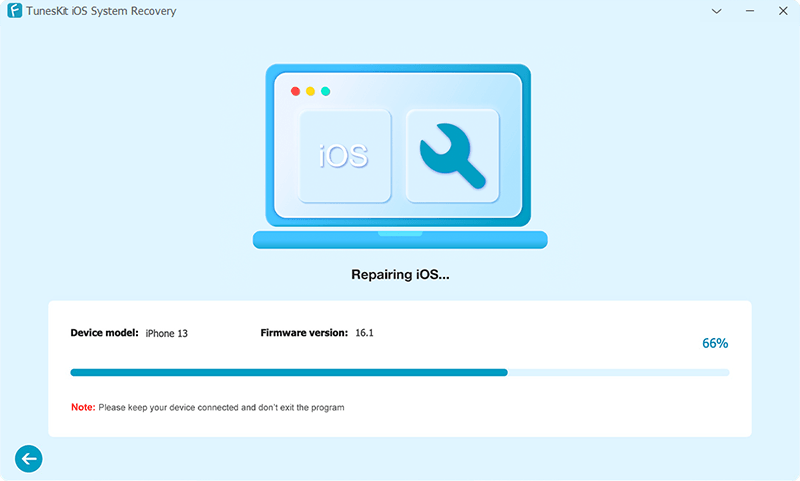 When the downloading process is finished, TunesKit iOS System Recovery will start to fix your iPhone. Waiting for several minutes and the issue will be solved.
The bottom line
The issue of iPhone error 0xE80000A can be fixed easily by TunesKit iOS System Recovery. In our daily life, it is unavoidable for us to face various iOS issues. Fortunately, we have TunesKit iOS System Recovery, a strong guide to protect our iOS device. With it, you will not worry about iOS issues like iTunes error 2005, iPhone stuck on Emergency SOS Mode or iPhone black screen problem, etc.

Brian Davis has covered tech and entertainment for over 10 years. He loves technology in all its forms.