Why won't My iPad Charge? Here're the Solutions.
Posted by Brian Davis on Apr 23, 2020 5:52 PM • Category:
Fix iOS Issues
4 mins read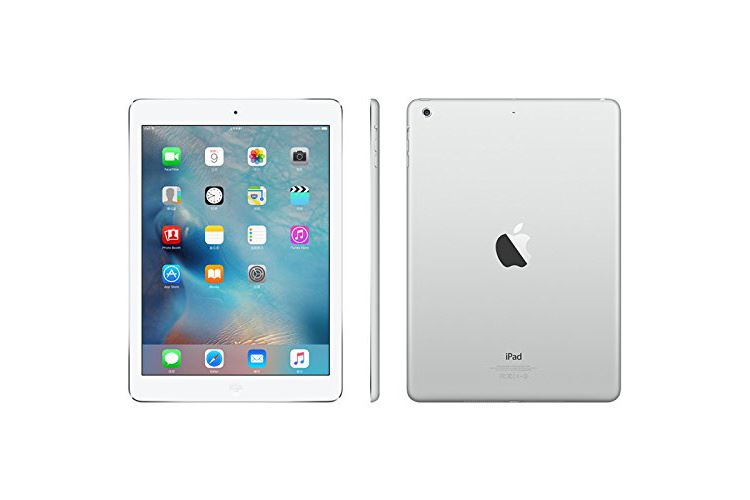 As we all know, Apple 's iPad is considered to be the best tablet brand in the world with the highest configuration. At the same time, this kind of tablets are beloved by users all over the world because of its lightness and operability. However, in the process of use, we may also encounter some problems from time to time, such as iPad won't charge. So, what should we do when we encounter this kind of problem?
This article will further analyze the reasons why the iPad cannot be charged and provide you with some effective means to repair this problem.
1.Common causes of charging failure
1) The power socket is not live
2) The charging plug is damaged
3) The iPad charging cable is damaged
4) Foreign body is clogged or have dusty on the charging port of iPad
5) Used a charging head and data cable not suitable for iPad
6) Have Connected your iPad to computer
7) iPad has been used for too long and the battery is aging
8) iPad iOS system issues
2. Specific solutions to fix iPad not charging
TIP 1: Check the power socket used
If your phone is charging at a power outlet at this time and no matter how long it cannot be charged, you should try to use another outlet. If it still does not work, then proceed to the next step.
TIP 2: Check whether the iPad charging plug is damaged
The charging plug is a necessary accessory that connects the socket to the data cable which easily causes iPad won't charge. Once the charging plug is damaged, the iPad will not be able to charge. So it is recommended that you find a friend or relative to borrow another charging plug for testing. If it is not a problem with the charging plug, then proceed to the next step.
TIP 3: Check whether the data cable is damaged
Under normal circumstances, the data cable which is obviously damaged can be seen with the naked eye. However, if damage occurs inside the data line, it is difficult to distinguish. At this time, we also need to use another data cable to test whether it is damaged.
TIP 4: Check and remove foreign objects in the charging port of iPad
If the charging port of the iPad is exposed to the air for a long time or it has not been cleaned for a long time, there will be foreign objects blocking the charging port and preventing normal charging. At this time, you can use some toothpicks or clean in front.
TIP 5: Check whether the charging head and data cable are compatible with iPad
It is better to give up using the charging head for other tablets and choose the charging head and data cable for iPad.
TIP 6: Disconnect the iPad from the computer
Another reason for iPad not charging is that the iPad is charged through the computer. So if you are charging with a computer at this time, then you better disconnect the iPad from the phone.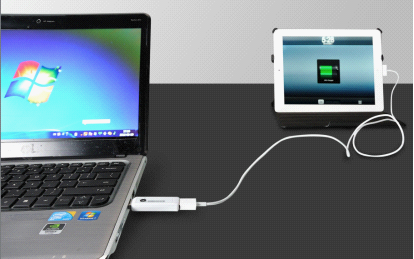 TIP 7: Restart iPad
The iPad may sometimes get stuck and it will not be able to charge, so we suggest that you can try to restart it once and then see whether it can recover
TIP 8: Replace with a new battery
Each battery has a certain service life. If the battery is used for too long, it will be aging. The aging battery is either very easy to run out of electricity, or it will appear to be unable to charge. Therefore, you can replace it with a new battery. However, if your iPad is used for less than two years, it is unlikely that the battery will age. So if your iPad has not been used for more than 2 years, you can try the following steps first.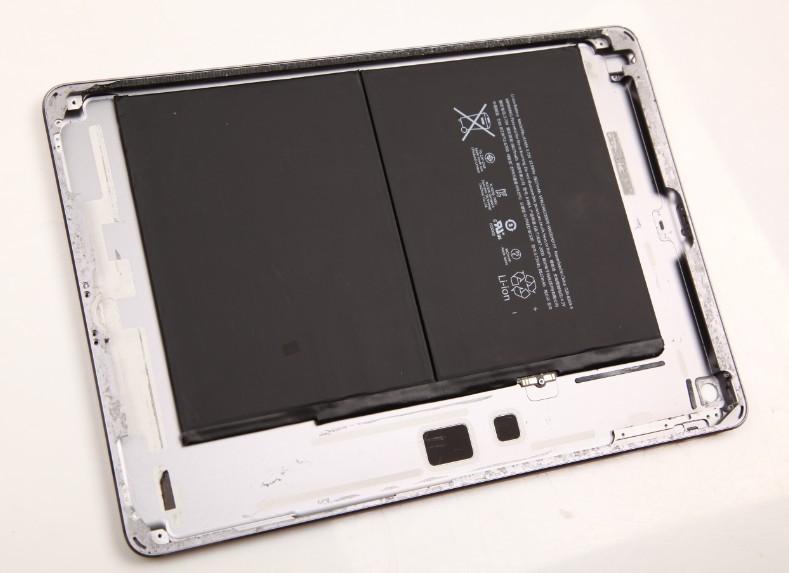 TIP 9: Update and repair iOS system in iPad
If you have performed the above steps and still haven't solved this issue, I suggest you try to update the iOS system first.
At the same time, you can also use the TunesKit iOS System Recovery (hereafter, TIRS) repair software to repair.
As long as it is all the problems that occur in the iOS system, this software can help you solve the system without data loss. It can not only solve the problem of iPad won't charge, but also solve the problem of iPhone won't charge.
Now let me tell you how to use this software to fix your charging problem.
Step1: Connect your phone with computer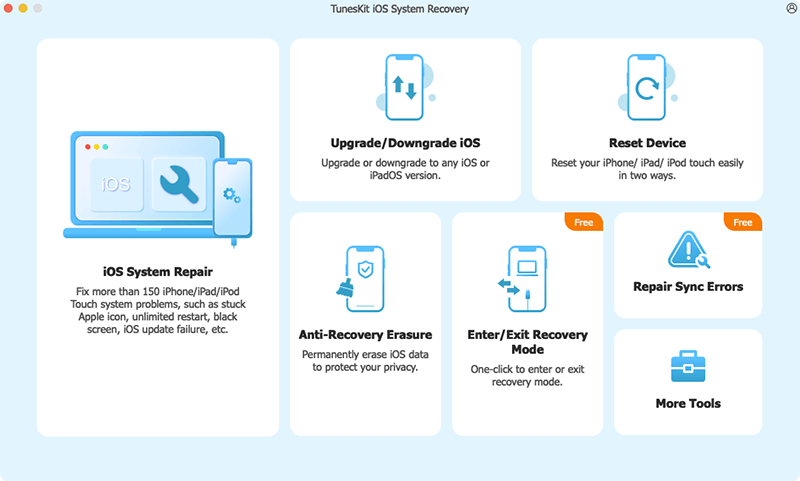 Step2: Choose a mode (Standard mode or Advanced mode) and press "Next"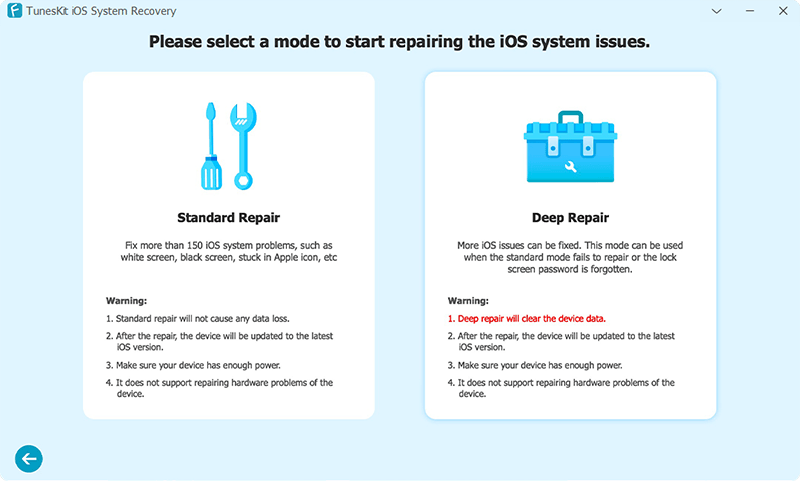 Step3: Download the firm package matched to your phone. Once the correct package is downloaded, press "Recover" and fix the problem.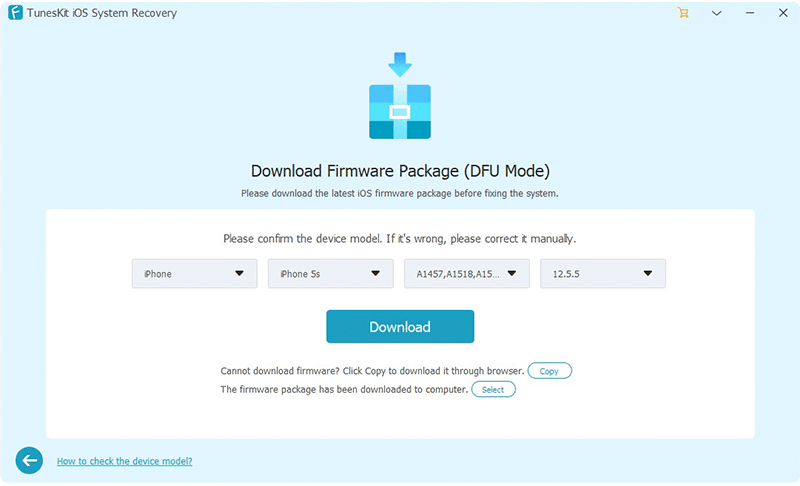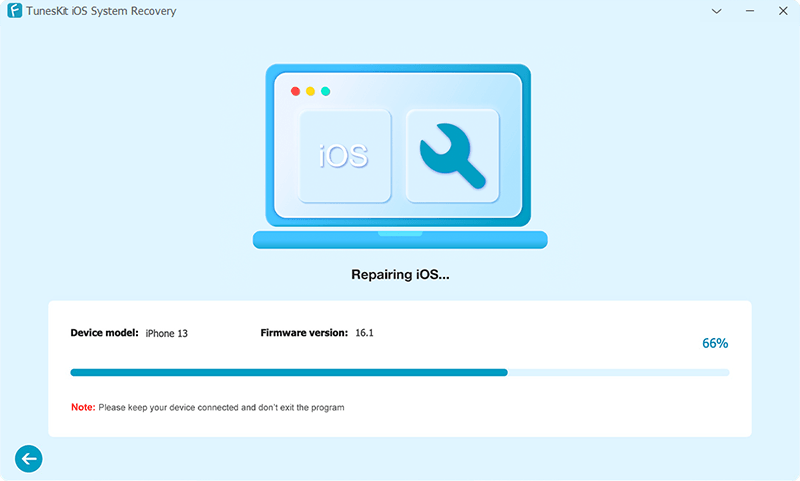 In addition to the basic repair functions, this software can also help you downgrade iOS to previous version with ease, fix iTunes errors and 1-click to enter / exit recovery mode. And it is not only suitable for multiple operating systems, it can repair different models of iPhone, iPad, iPad touch and Apple TV, but it is also very easy to operate for you
Therefore, when there is a problem with iOS system when you want to fixing the problem of iPad charging issues, using TIRS to repair it will be a good choice.
Conclusion:
So here are all the solutions about your question "why won't my iPad charge?". I hope all you guy can quickly restore your charging issues and make your iPad working according to the above steps.