How to Fix iTunes Error 54? Here Are the Solutions.
5 mins read

Are you bothered by the warning which says "An unknown error occurred (-54)." when you want to restore or sync your iPhone or iPad by using iTunes? Are you still confusing about how to fixing this problem and give up backup? Please take it easy and don't worry.
iTunes sync error 54 is a very common problem that iPhone users may face during their daily use. And how can we fix this problem? Here I will help you analyze the reason why it will appear and provide you some useful fixing solutions.
1. Why iTunes Error 54 Occurs?
Under normal circumstance, this warning would not show unless you have the following problems:
1. Your iTunes is out of date
2. Your iOS system damaged or out of date
3. Your computer does not have access to iTunes
4. Permissions of your "iTunes" folder or original files/folder.
5. Blocking of third-party security software
6. Your file in iTunes is damaged for unknown reason
7. The shared data is too large
2. How to Fix the Error 54 iTunes shows?
According to the different problems above, I will provide you the corresponding solutions to help you to fix it.
2.1 Update your iTunes and iOS
Before syncing your iPhone with PC, you should make sure your iTunes and iOS system have been updated to the newest version. Otherwise, some problems and bugs in the software can't be fix which makes you fail to sync.
1) Update iOS system of your device:
Step 1. Charge your device and connect to the Internet with Wifi.
Step 2. Go to Setting>General, Then tap 'Software Update'.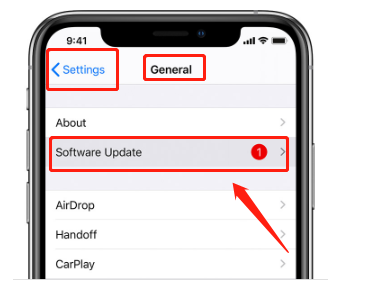 2) Update iTunes on Window:
Step 1. Click 'Help' in menu
Step 2. Click 'Check for Updates' button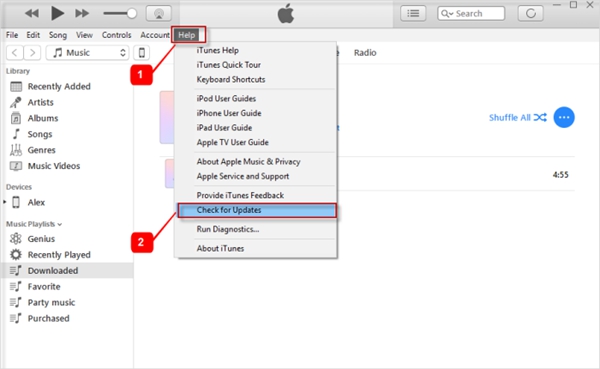 3) Update iTunes on Mac
Step 1. Open iTunes and Click on the iTunes menu.
Step 2. Tap 'Check for Updates'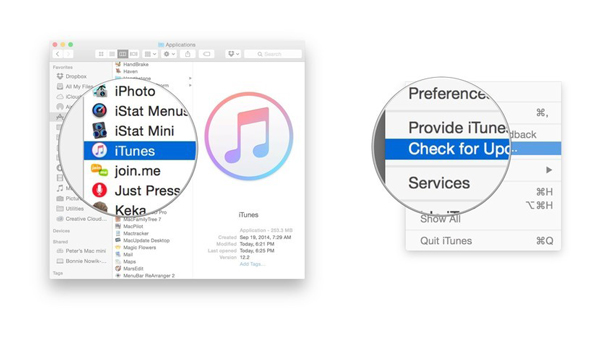 2.2 Consolidate your files into one library
If your media files were stored in different Apps or iTunes library, it may be difficult to identify the file. So you'd better try to make your files into one library.
Step 1. Open iTunes
Step 2. Clip the button 'File' > 'Library'> 'Organize Library'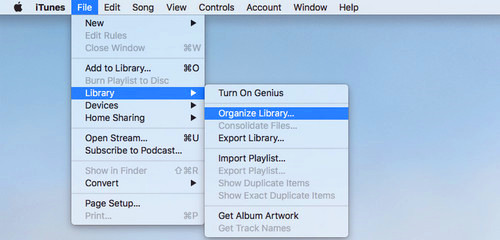 Step 3. Press 'Consolidate files' and click 'OK'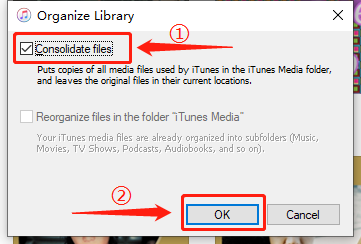 Note: After your consolidation, the files which do not belong to the iTunes Media folder will also be copied to this place. So you can delete the original files to save space.
2.3 Authorize your computer in iTunes
Without an Authorization, your computer would not be allowed to access the information in your iTunes like music, movies, and other files. So before you sync your iPhone, make sure you have authorized your PC.
Step 1. Open iTunes
Step 2. Clip 'Account' in the iTunes menu, then press 'Authorizations'> 'Authorize This Computer'.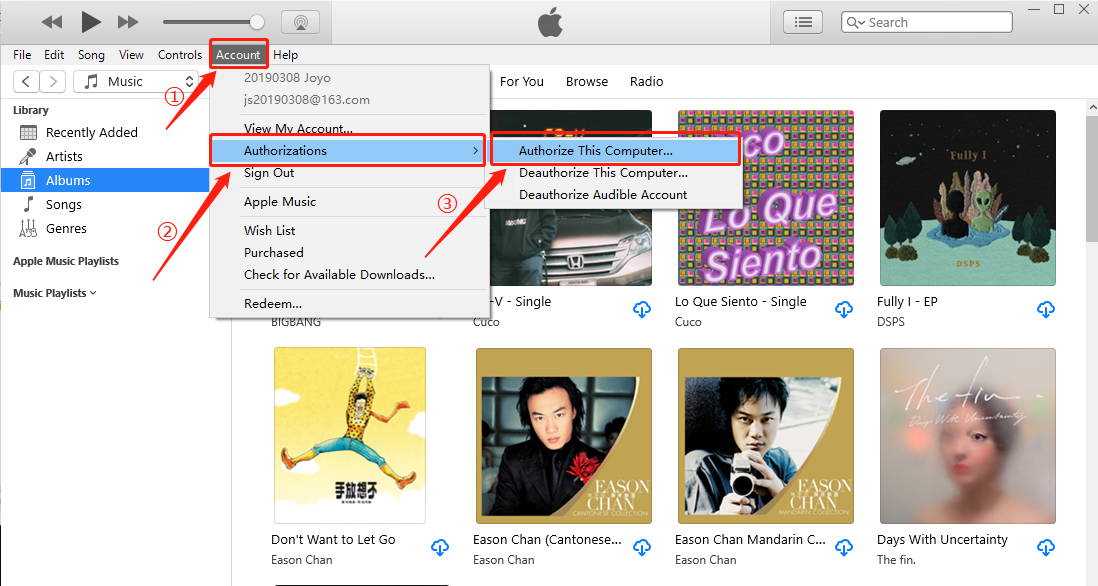 Step 3. Enter your password, and click 'Authorize'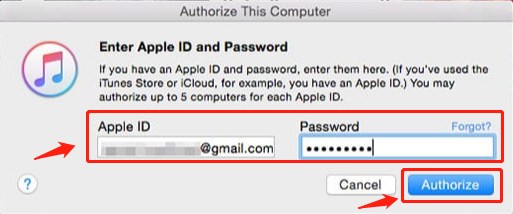 2.4 Change permissions of iTunes folder on your PC
Usually, your computer will automatically select the 'Read-only' Permission for your iTunes folder which does not allow your computer sync with your phone or other devices like iPad and iPod touch. It also will cause iTunes Sync Error 54.
Here is the instruction that teaches your to your permission.
Step 1. Open 'Windows Explorer'
Step 2. Go to 'Music' folder, Right-click 'iTunes' folder > choose 'Properties'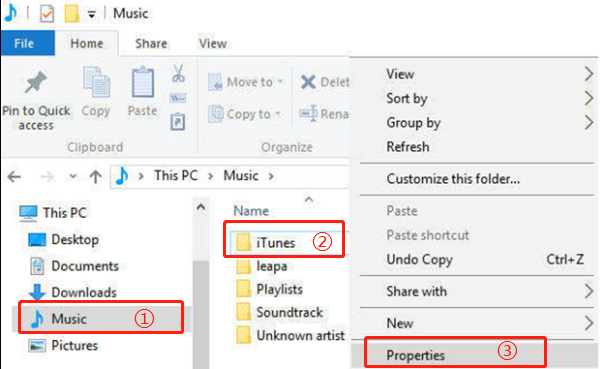 Step 3. Uncheck 'Read Only'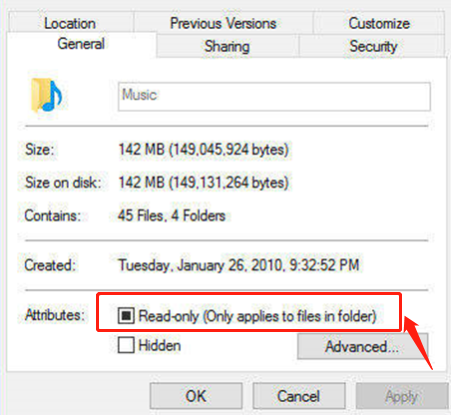 2.5 Unblock third-party security software
If you have installed some security software which runs in the background of the computer, you must have a check whether this kind of anti-virus software stops you from syncing.
You'd better quit this software before starting syncing. You can also change your security software's setup and see whether the Error 54 iTunes is fixed.
2.6 Check your files
If your music or movie files have been damaged by virus or for some unknown reason, you can't finish the sync process and may encounter the iTunes error 54. So you can do the following steps to fix it.
1) Delete and re-download content
If the issue happed with the content from your iTunes Store, do this step.
2) Delete and re-import content
It the content isn't form the iTunes Store, do this step.
2.7 Sync a small amount of data at a time
Synchronizing too much content at a time may cause overload in your computer, and sync less data will alleviate this situation.
Putting a small amount of data multiple times is more conducive to checking which part of the content has a problem.
2.8 Use the iOS System Recovery software
If you have tried all the above steps and still fail to fix iTunes Sync Error 54.There is likely that there is a problem with the iOS System of your iPhone or iPad, which prevents them from connecting to iTunes. No matter what kind of iOS system issues you faced, TunesKit iOS System Recovery can effectively solve your problems without data loss
Step1:Open TunesKit and connect iPhone/ iPad/ iPod /Apple TV to PC
First you should launch TunesKit iOS System Recovery for your computer, and connect your iOS device to PC via USB cable.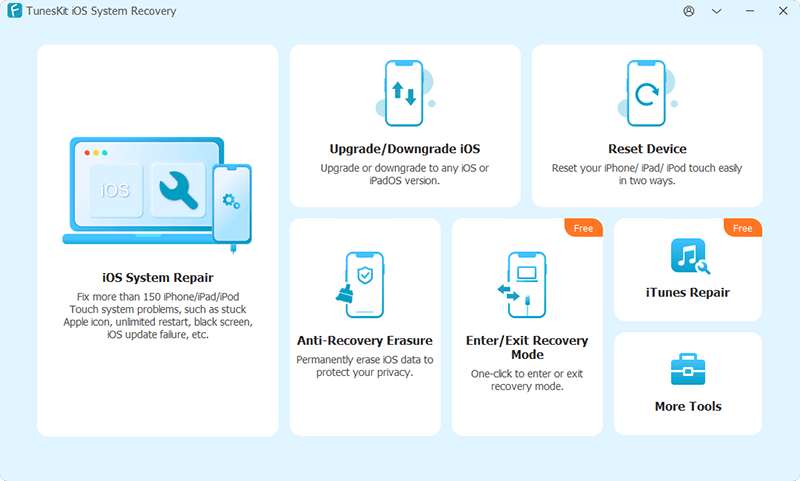 After your device was detected by this software, click 'Start'.
Step2: Choose a repairing mode and confirm your device information.
This software will provide you two kinds of repairing mode. Standard mode is used to fix some common iOS system issues and will not cause data loss. Advanced Mode is used to fix the serious issues and this mode will erase your data. To fix the problem of Error 54 iTunes, you'd better choose standard mode first.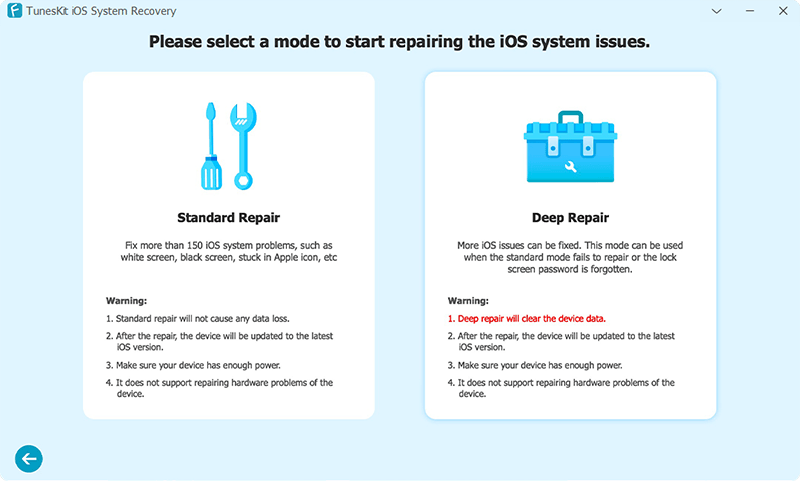 Make sure all the device information is correct and then click 'Download'.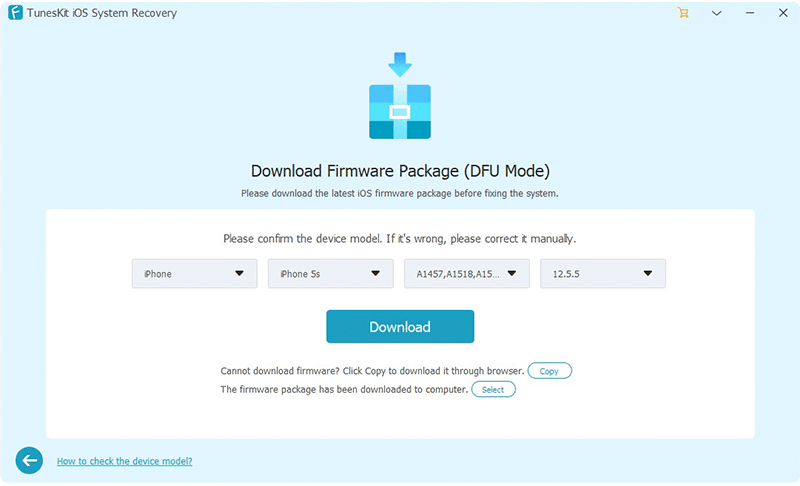 Step3: Wait for the software to recover.
When the firmware has finished downloading, click the 'Repair' button and this software will fix your device. Make sure your device connected to a computer during the fixing process.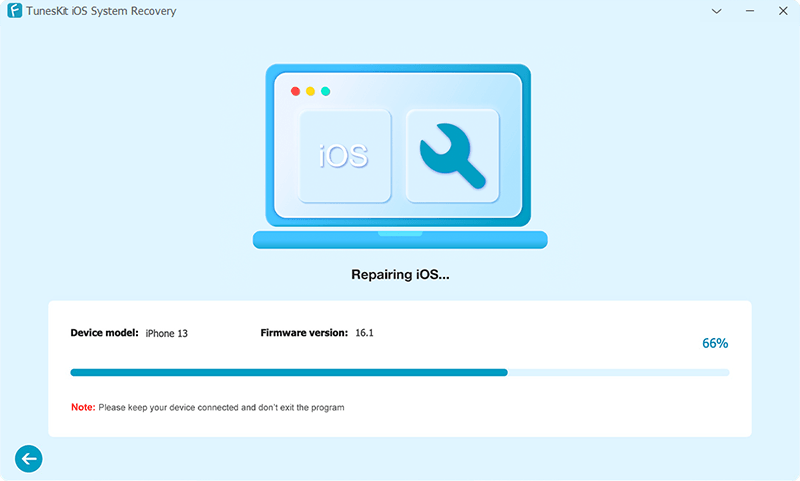 In addition to repairing iTunes Error 54, this software can also repair up to 50 iOS system problems like iPhone stuck in recovery Mode /DFU mode/white Apple logo or black/blue/frozen screen. It can also help you downgrade iOS, fix iTunes errors, 1-click to enter/exit recovery mode. As it is a professional and multi-functional software, why not download it and have a try?
3. Conclusion
Here are the 8 most effective ways to solve iTunes Sync Error 54 . I hope you all learn how to solves this problem and fix it successfully. If you have any questions, you can also leave your voice below.