iOS 16 Coming Soon! What's New in iOS 16?
6 mins read
As we all know, Apple upgrades its iOS system every year. This year, Apple will release iOS 16, which will provide a lot of new features for users, including customizable lock screen, notification system, Apple Pay Later function, etc. Are you also waiting for the release of iOS 16? Let's see what's new in it in this post.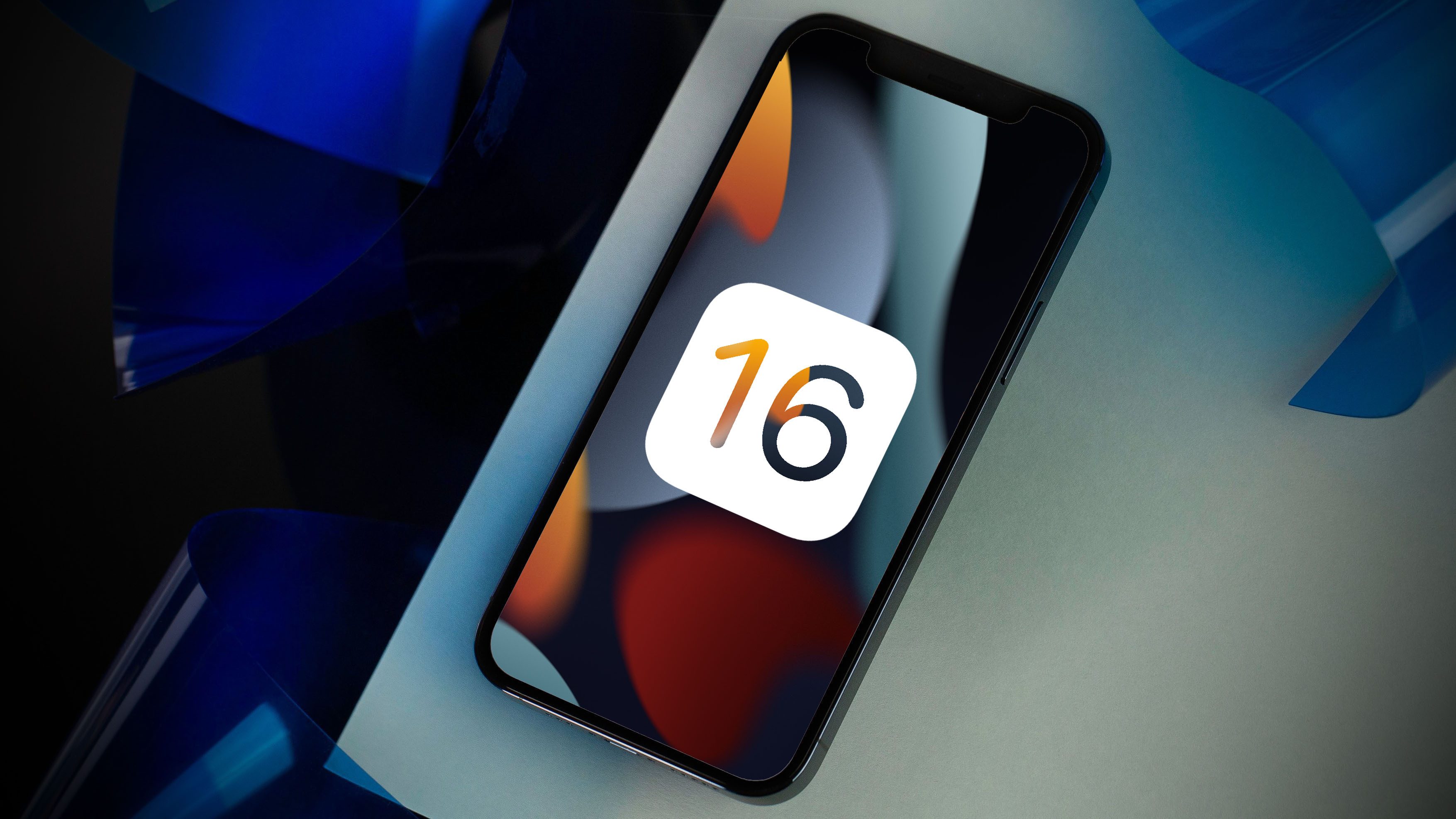 Part 1: What's New in iOS 16?
iOS 16 update gets expected to have a lot of significant enhancements. In this part, we'll give you a brief overview of the major features update, so that you can have a general idea of iOS 16.
1. iOS 16 Lock Screen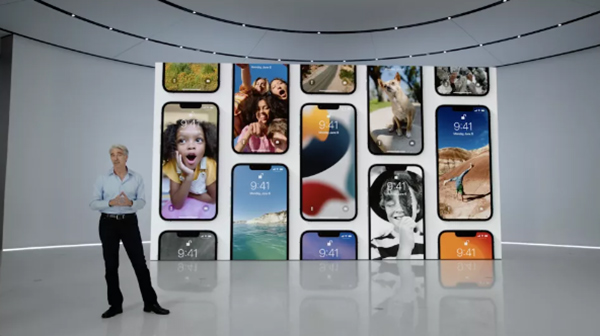 iOS 16 Lock Screen will be a massive overhaul to the old lock screen, making the lock screen more appealing and clutter-free. It will enable you to customize your lock screen, including adding widgets, changing the clock font and its color, setting animated wallpaper, etc. With the small widgets on the screen, you can switch between different wallpapers conveniently just as you do for changing Apple Watch face.
Besides, iOS 16 is going to provide more fascinating pictures for users in Lock Screen Galleries, including Weather wallpaper that will change through the day according to the real-time weather conditions, Astronomy wallpaper of the Earth, moon and solar system, etc.
2. iOS 16 Notifications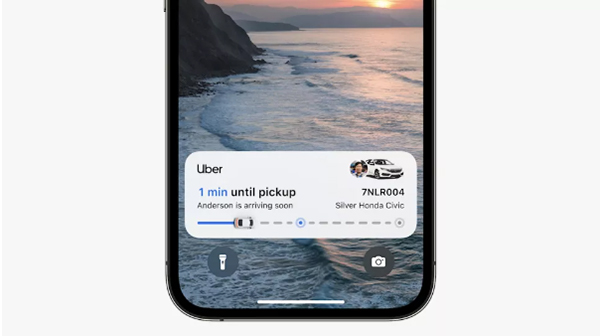 For a long time, iPhone users have complained that it's a hassle to declutter the notifications. Now, notifications in iOS 16 will roll in from the bottom of the screen instead of obscuring the center of your wallpaper, ensuring that users can see their customized lock screen clearly. You can also hide the notifications to keep your lock screen clear.
3. iOS 16 Messages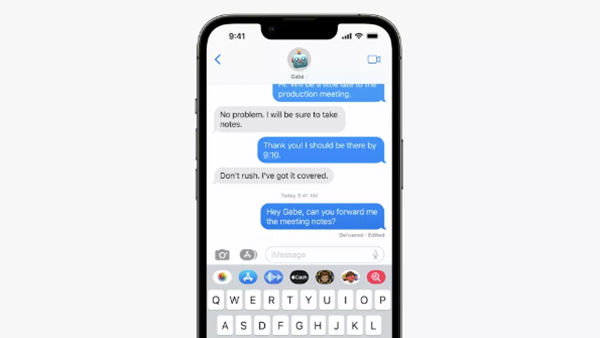 Messages will get some upgrades in iOS 16. Users will be able to edit and undo their messages with the new operating system, which has been allowed in Instagram, Telegram, WhatsApp and other social apps for a long period of time. You will be enabled to mark threads as unread when you want to come back to them later. Besides, the newly released Report Junk feature will let users to mark and report SMS/MMS spam to wireless carriers, which will reduce your chances of being spammed.
4. iOS 16 Focus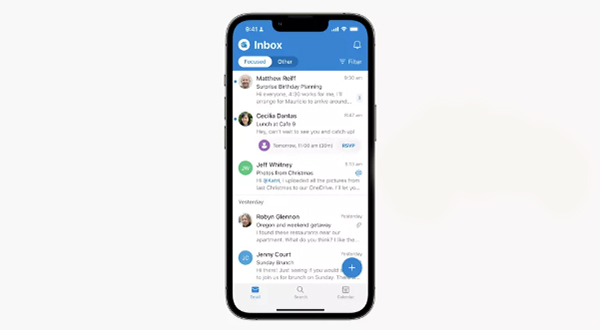 Focus, one of the most popular features in iOS 15 that makes you concentrate on the things you are doing, is receiving some significant updates. In iOS 16, it works better in its function by extending to your lock screen. You can set custom screens tied to specific focus modes, which will enable you to focus better. More importantly, the Focus customization will extend to the apps chosen by you. If you choose your Work Focus mode, your apps, such as Safari, Messages, and Mail, will only show notifications related to work.
5. iOS 16 Maps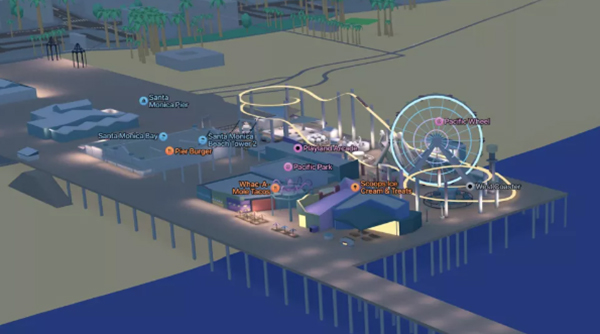 Apple Maps is getting better again this year, covering 11 new countries, and adding 6 new cities to the 3D city map network. What's more, you will be allowed to add up to 15 stops on an Apple Maps route, making you navigate through multiple points easily. If you are a common user of public transit, Apple Maps will now enable you to check the fares for your trip. You can check whether you have enough money to reach your destination by adding your transit cards to the Apple Wallet.
6. iOS 16 Apple Pay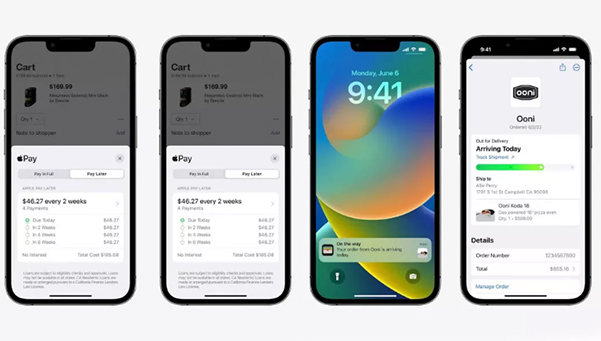 iOS 16 Apple Pay will allow installment payment through the Apple Pay Later function, which will be available to the apps or third-party browsers like Google, Chrome, and Microsoft Edge that accept Apple Pay online. However, it may not be available for in-store purchases temporarily. Apple Pay Later is going to enable you to pay a quarter of the price at the time of purchase, and then a quarter every two weeks until it is paid in full. You can check installment records and data from the interface of Apple Pay.
7. iOS 16 Family Sharing and Photos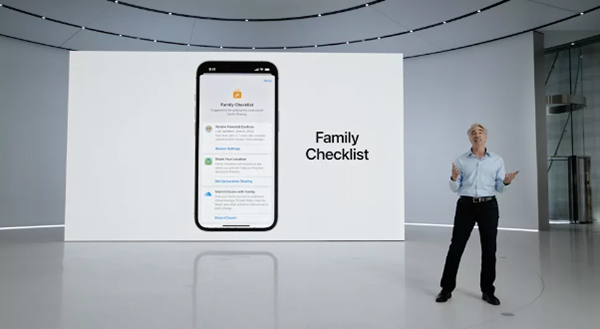 iOS 16 will also launch an upgrade on Family Sharing this year. Due to the Quick Start option that will enable you to apply the existing settings to a new iPhone, it will be far faster and simpler for you to set up a child's device. In addition, you can add up to 5 people to your iCloud Shared Photo Library, a separate library from other iCloud items, to share photos with your friends and families. You can share your selected or all photos with others, and group them by person or date.
8. Other iOS 16 New Features
In addition to the new features mentioned above, there are other notable features in iOS 16:
1) With iOS 16 Live Text, you can pull texts from videos, and pause on any frame to highlight the text you choose. You will also be able to highlight foreign texts in Translate with Live Text.
2) iOS 16 Health will let you record and manage your medications. You can enter what pills you are taking, and the schedule reminders will remind you to take them at specific times.
3) iOS 16 CarPlay will be more integrated with your car's hardware, letting you control the radio or change the climate through CarPlay directly.
If you want to get more information about iOS 16, you can read the complete guide of iOS 16/iPadOS 16.
Part 2: Questions and Answers You Might Be Interested in About iOS 16
Question 1: When Will iOS 16 Come Out?
According to Apple, iOS 16 will be rolled out as a free software update on Monday, September 12th. You can update your system next Monday.
Question 2: How to Get iOS 16?
You can go to the Settings app, and then select the General option. After that, choose the Software tab. Your iPhone will notify you that iOS 16 features are ready to go. Besides, you can also update your system through TunesKit iOS System Recovery, a useful system fix tool, which will update your iPhone to the latest version when fixing it.
Question 3: Which Models Are Supported by iOS 16?
iOS 16 will support the iPhone 8 and later, including iPhone 13 Pro Max, iPhone 13 Pro, iPhone 13, iPhone 13 mini, iPhone SE (3rd Gen), iPhone 12 Pro Max, iPhone 12 Pro, iPhone 12, iPhone 12 mini, iPhone SE (2nd Gen), iPhone 11 Pro Max, iPhone 11 Pro, iPhone 11, iPhone XS Max, iPhone XS, iPhone XR, iPhone X, iPhone 8 Plus, and iPhone 8.
Part 3: The Bottom Line
That's all for iOS 16 new features. There are so many practical and convenient changes in features for users in this update. Undoubtedly, you can't wait to update your iOS system. However, if you meet some problems such as iPhone won't update, don't worry, as we have a professional third-party tool – TunesKit iOS System Recovery for you. With the help of this tool, you don't need to worry about iPhone/iPad/iPod system glitches anymore.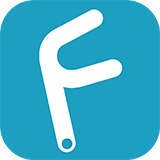 Why Choose TunesKit iOS System Recovery?
Repair over 150 iOS system issues without data loss
Fix iPhone stuck on Apple logo, reboot loop, black screen, etc.
Compatible with all iOS models and versions like iOS 16
The software is simple to operate and the UI is friendly
Helped numerous worldwide customers solved their issues
Try It Free
600,000+ Downloads
Try It Free
600,000+ Downloads