Apple iOS 15: What's New?
8 mins read
Every year, Apple gives the iPhone new life with an upgrade to iOS, the phone's operating system. Last year, iOS 14 introduced a significant upgrade, including home screen widgets and the App Library. Apple, on the other hand, released iOS 15 features earlier this year. It gets expected to have a similar effect on our everyday life.
iOS 15 is now in its eighth beta. That essentially implies that the operating system is still gets tested and modified before it is made available to the general public. However, if you like, you may download and install it on your iPhone.
With Apple's event, next week get expected to announce the release of the new iPhone. We're getting closer to the iOS 15 release date. The iPhone 13 get anticipated to include more storage to a maximum of 1 terabyte, a Portrait Mode for video, and a larger battery. Apple typically releases the new smartphone a few weeks after its annual presentation, implying that iPhone users will get a significant upgrade to their operating systems. Here is almost everything you need to know about iOS 15.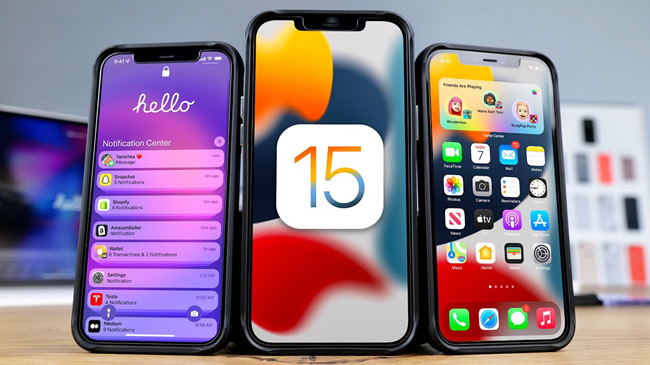 Part 1. When Is iOS 15 Coming Out?
Apple will disclose this at its event since a new iPhone will get released simultaneously, but let's attempt to give a rough estimate. Last year, iOS 14 get released on September 16. However, 2020 was an unusual year (for obvious reasons), and Apple released the iPhone 12 in October. Apple unveiled the iPhone 11 with iOS 13 on September 20, 10 days after its announcement event, while iOS 13 was released the day before. If Apple follows this procedure, the iPhone 13 will most likely be available in shops on September 24, implying iOS 15 will be available on September 23.
Part 2. How to Get iOS 15 Update?
To check, go to Settings, then General, and finally Software Update. If iOS 15 features are ready to go, your iPhone will notify you. If you prefer a tethered alternative, some older phones should enable you to upgrade by connecting them onto a laptop and going via iTunes.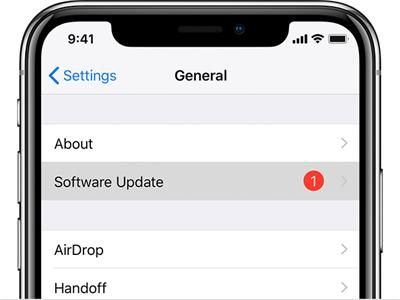 Part 3. The Greatest New iOS 15 Features
iOS 15 update get expected to get a slew of significant enhancements, which we've outlined below. However, it's worth noting several changes aren't updates to iOS but instead to services like Maps, FaceTime, etc. That means the new capabilities will be accessible on iPhones running iOS 15 and Mac computers running macOS Monterey and iPads running iPad 15. It's also worth noting that some of these features may get moved to a later version, such as iOS 15.1 or iOS 15.2.
• Focus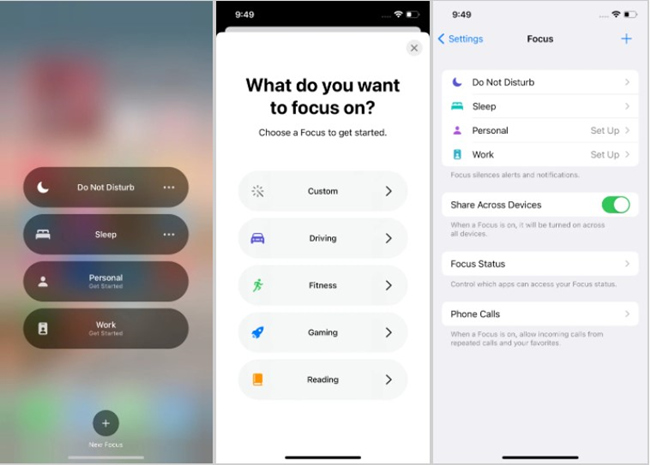 User profiles are now available on the iOS 15 features. These profiles, known as Focuses, enable you to choose which alerts are allowed depending on your behavior. For example, you might have a Sleep Focus that only allows calls from close family members to get through. Alternatively, you might have a Work Focus that only enables work emails and communications from your colleagues to get through. And so on. Users may also make their own Focuses.
Your iPhone will intelligently propose new Focuses, and Focuses will sync across all of your Apple devices, including your Mac. Developers may also connect to Focuses so that third-party applications can utilize them as well.
• Revamped Notifications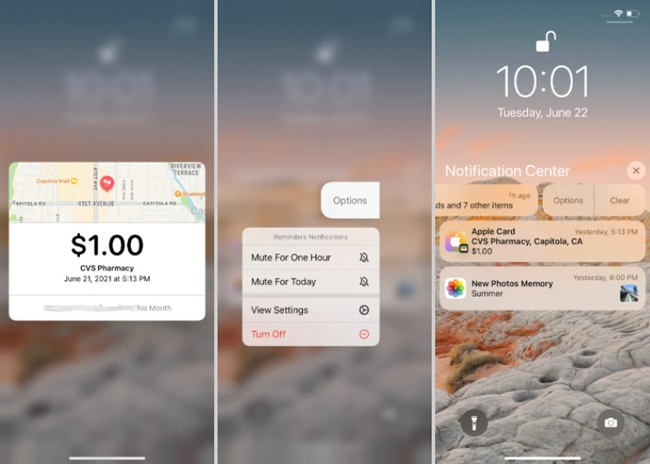 Every time a new iOS or Android version gets launched, notifications tend to get redesigned, and this year is no different. Notifications get redesigned for the iOS 15 update, with more rounded edges and contact pictures for individuals who have messaged you.
Notifications may be annoying, but Apple is trying to address this with the iOS 15 update. In the update, you'll receive a customized notification summary, which may contain a summary of less-important messages at a time of day specified by the user. Furthermore, users may now quickly silence alerts from an app or chat thread for a certain amount of time.
• Smarter Spotlight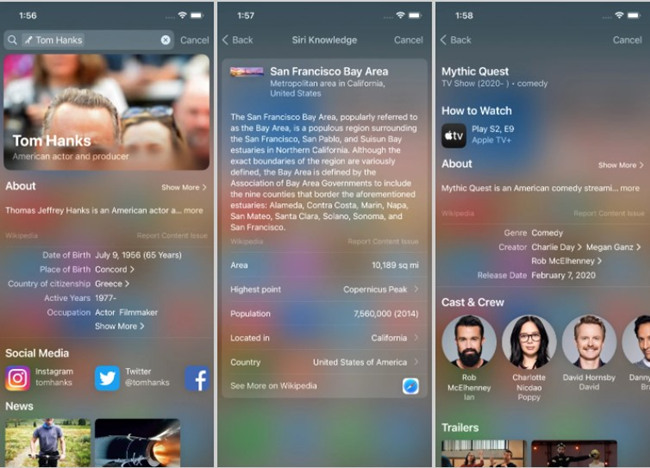 Search on iOS 15 features is also improving. Spotlight on iOS 15 may use information from your pictures, including text found inside photos. Users may also search the web for images and receive rich search results for TV programs, actors, etc. You'll also receive detailed information on contacts, such as their location if they've disclosed it and recent chats.
• Facetime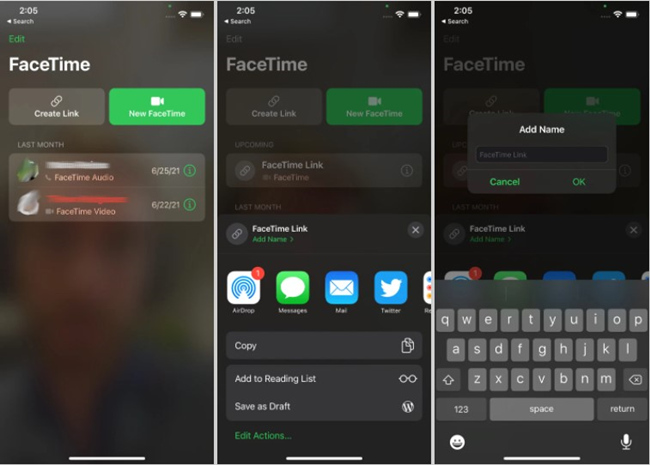 FaceTime is also receiving some significant upgrades. It may eliminate the need for competing for video chat services such as Zoom. This is due to Apple's introduction of FaceTime Links, enabling you to email links to FaceTime chats to friends and family to plan conversations. It is also not restricted to Apple users; FaceTime Links may get given to non-Apple users, who can join FaceTime chats over the web. Yes, consumers will be able to join a FaceTime conversation on an Android smartphone. Portrait Mode is also coming to FaceTime. That means your FaceTime calls will have the same background-blur effect as your Portrait Mode video calls.
SharePlay is the last but not least. FaceTime calls to get a bit more friendly with SharePlay. You may sync video and audio with other participants on your video chats with SharePlay, making it simpler to do things like virtually watch movies with your friends and family. All participants get given playback controls, and users may AirPlay material to their TV if they want. Many third-party applications, like Disney+, have embraced the technology as well.
• Apple Maps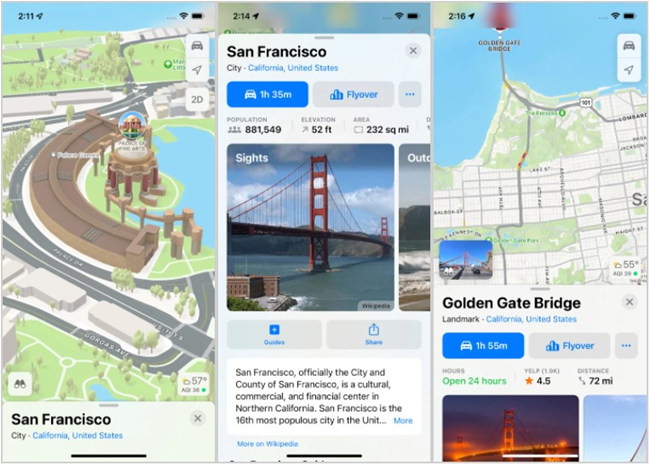 Apple Maps has become a lot better in recent years. Apple is making it even better with the iOS update. Notably, the service will now provide a 3D perspective in addition to driving, walking, and bicycling instructions. You'll receive information regarding lanes, pedestrian crosswalks, and bike lanes while driving. It's very significant.
• Apple Wallet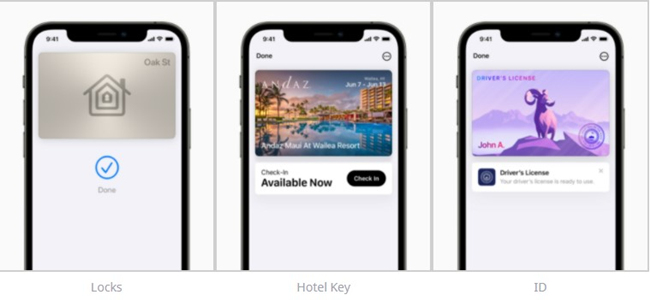 Apple Wallet is also receiving some updates. Notably, the Apple Wallet app will now accept additional vital cards, such as those for your HomeKit lock, hotel doors, and more. Apple Wallet will also get additional remote car capabilities on compatible vehicles, allowing users to blow the horn, unlock the trunk, and do other things.
Another significant feature of Apple Wallet is adding driver's licenses and state IDs in states that allow it. This will be available in certain conditions beginning in late 2021. It should gradually spread to other states.
• Safari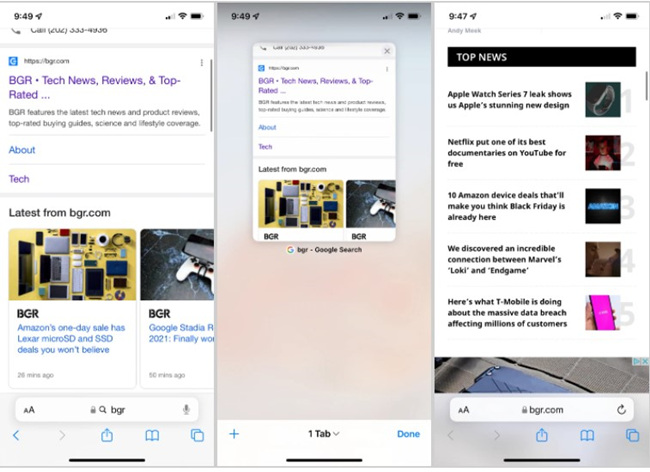 Safari is receiving some significant updates, but maybe not as many as initially anticipated. Many people were critical of Apple's new mobile Safari because of the floating buttons that often obscured interface components in web pages. Since then, Apple has reversed some of those modifications, reintroduced specific controls, and done other things. Safari continues to place the URL bar and buttons near the bottom of the screen, allowing users to reach items without moving their hands too far. The most recent beta also enables users to place the address bar at the top of the page.
iOS 15 will also support Safari's new privacy safeguards. This implies that users will access Intelligent Tracking Prevention, which stops trackers from tracking you using your IP address. Users who have a suitable iCloud subscription will also have access to Private Relay, a VPN. Private Relay is presently in "Beta" mode and will not get enabled by iOS 15. However, it is still possible to activate it.
• Siri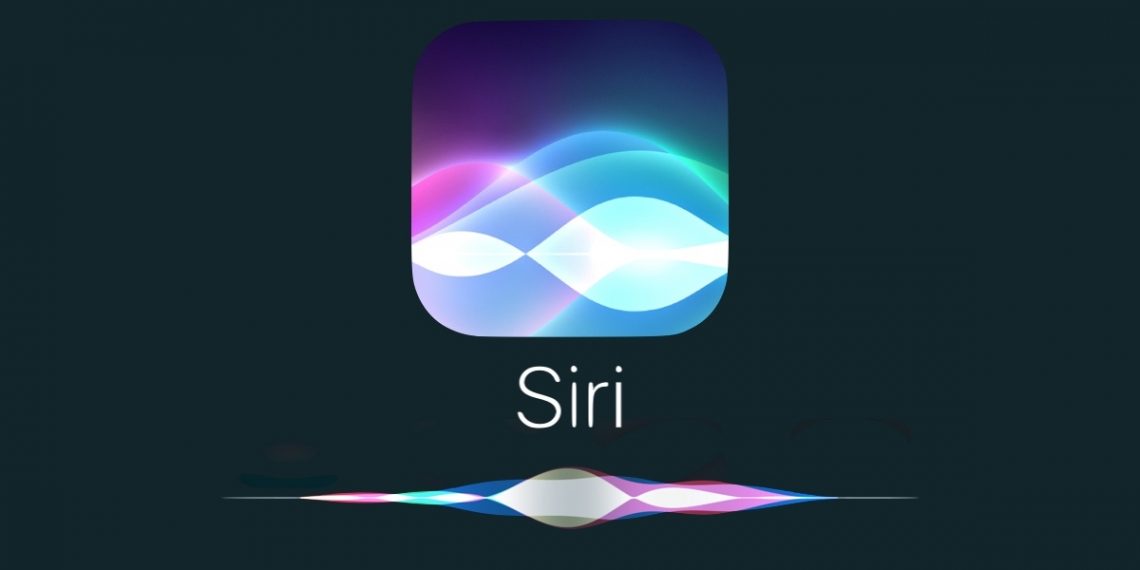 Siri is also receiving some upgrades. When you don't have an internet connection, Apple is adding on-device processing to Siri, which will make it quicker and more functional. In addition, Siri will be able to broadcast alerts other than texts, such as Reminders.
• Additional characteristics
iOS 15 update includes a slew of new features. There's a better text selector, the ability to drag-and-drop information across applications, and improved Find My features for the iPhone, for example. Not only that, but the newest iOS 15 beta, according to sources, uses artificial intelligence to minimize lens flare. In addition, the latest iOS 15 update beta has a function that prioritizes 5G over Wi-Fi when the Wi-Fi network is insecure or sluggish.
Part 4. Should I Update to iOS 15?
iOS 15 features are now in a public beta. That essentially implies that the operating system is still being tested and improved for it to be ready for a general public release later this year, most likely alongside the new iPhone. That also implies that there are flaws. That is quite typical; the beta process should enable Apple to work out any issues over the following several months.
The phrase "public beta" indicates that the operating system is accessible for anybody to download. Still, given the number of problems, no one should. Only technically competent individuals should install the public beta, and only on a secondary device. We do not suggest installing iOS 15 on your primary iPhone since the flaws may make it useless for simple activities.
Part 5. iOS 15 Supported Devices
iOS 15 update is compatible with all iPhones compatible with iOS 13 and iOS 14, including older models such as the original iPhone SE and iPhone 6s. The devices that are compatible with iOS 15 get mentioned below.
• iPhone 12
• iPhone 12 mini
• iPhone 12 Pro
• iPhone 12 Pro Max
• iPhone 11 Pro
• iPhone SE (2020)
• iPhone 11 Pro Max
• iPhone 11
• iPhone XS
• iPhone XS Max
• iPhone XR
• iPhone X
• iPhone 8
• iPhone 8 Plus
• iPhone 7
• iPhone 7 Plus
• iPhone 6s
• iPhone 6s Plus
• iPhone SE (2016)
• iPod touch (7th generation)
Part 6. The Bottom Line
That's all there is to it! The variation is now available for testing. The cutting-edge operating system is incompatible with all Apple devices. There are advantages and disadvantages to utilizing this beta version. On the one hand, the iOS 15 update public beta's features are enticing! Bugs and glitches, on the other hand, maybe a genuine annoyance at times. Significantly if you don't update the beta regularly.
If your iOS is suffering right now, don't worry, as we have an efficient third-party tool for you - TunesKit iOS System Recovery. This is a professional and powerful iOS system repair tool for Windows and Mac. It is capable of repairing various issues on your iPhone, or iPad and iPod touch, even Apple TV. More importantly, it will help you keep all your valuable data intact while fixing your device.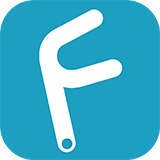 Why Choose TunesKit iOS System Recovery?
Repair over 150 iOS system issues without data loss
Fix iPhone stuck on Apple logo, reboot loop, black screen, etc.
Compatible with all iOS models and versions like iOS 15
The software is simple to operate and the UI is friendly
Helped numerous worldwide customers solved their issues
Try It Free
600,000+ Downloads
Try It Free
600,000+ Downloads