A Comprehensive Guide to Downgrade iOS 12 to iOS 11
4 mins read
iOS 12 is one of the Apple's newest and supreme mobile operating system, plus, it comes with several novel features, comprising enhanced performance, novel signals etc.,. However, after updating, you may realize that you are not comfortable with the new operating system, in which case, it is better to downgrade iOS 12 to 11.4. Fortunately, the process to downgrade from iOS 12 to iOS 11 is generally direct, and in this guide we will access numerous techniques to downgrade iOS 12 to 11.4.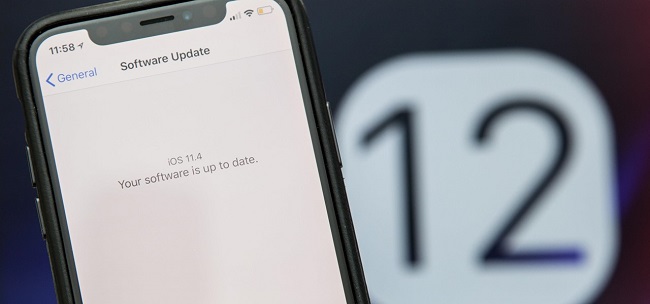 Before updating to iOS 12
In case you have not already updated to iOS 12, the below steps will assist you to install iOS 12 in a way that will allow you to easilydowngrade it if required in the future.
Prior to updating, you need to take a backupof all your data. According to Apple, for the beta you must precisely back up to iTunes, and then store the backup.
Below is the process to store an iTunes backup and update to iOS 12.
Step 1. Start iTunes on your iPad/iPhone.
Step 2. After 'Summary', click 'Back Up Now'.
Step 3. After the backup is completed, select iTunes, then choose 'Preferences', and then look for thebackup of your device in 'Device'.
Step 4. Click on the backup, while hold the 'Ctrl' key. Lastly, go to 'Archive'.
This process will result in a safe backup, which we can come handy if we need to downgrade iOS 12.
Risks involved in downgrading iOS
Just like other things involving beta software, risks are involved if it is required to downgrade from iOS 12 to iOS 11, because of which prior to installing the beta you must back up your data.
Luckily, there has not been much alteration in data formats from iOS 11.4 and iOS 12. And, due to profuse resemblances, it's actually probable to downgrade iOS 12 to 11.4. Mostly, it is harmless to downgrade iOS 12, and you don't have to worry about any data loss if your backup is ready.
However, it should be noted that iOS 11.4. was not made to take restoring an iOS 12 backup, therefore this process is characteristically hacky, plus should be carried out at your own risk.
However, we have established that the process to downgrade from iOS 12 to iOS 11 this way works well, and, merely a small number of cautions: in our tests; the call history had vanished, plus notifications needed to be reconfigured.
Step-by-step guide to downgrade iOS 12 to 11.4
Step 1. First of all, visit ipsw.me in order to download the IPSW file for your device. After this, open 'Settings' on your iPad/iPhone, go to 'iCloud', and turn off 'Find My iPad' or 'Find My iPhone'.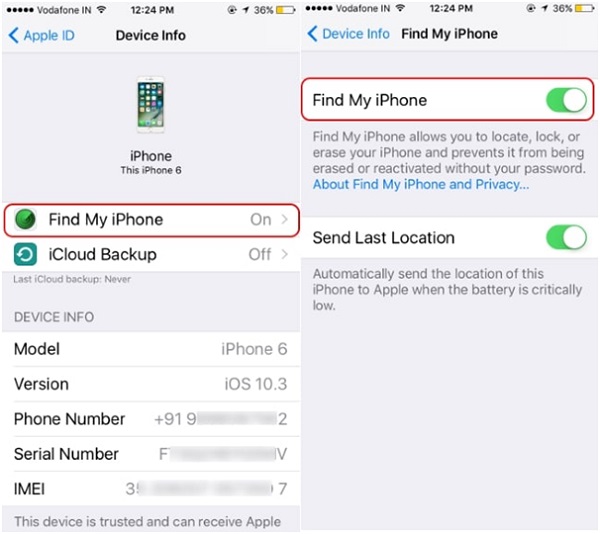 Step 2. After connecting your device to a computer, open iTunes, move to the 'Device' icon, and on the left panel choose 'Summary'.
Step 3. In case of iPhone X, 8, or 8 Plus - Pin and release the Volume Up button, then, press and release the Volume Down button. After this, pin and grip the Side button till the 'iTunes' screen shows.
iPhone 7 or 7 Plus - Pin and grip the Sleep/Wake as well asVolume Down buttons together till the 'iTunes' screen shows.
iPhone 6S or older - Pin and grip the Home as well as the Sleep/Wake buttons together till the 'iTunes' screen shows.
Step 4. Select the 'Restore' button, and follow all the instructions to proceed the downgrading. After that, a white welcome screen will appear, which means the device is restored effectively to iOS 11.4.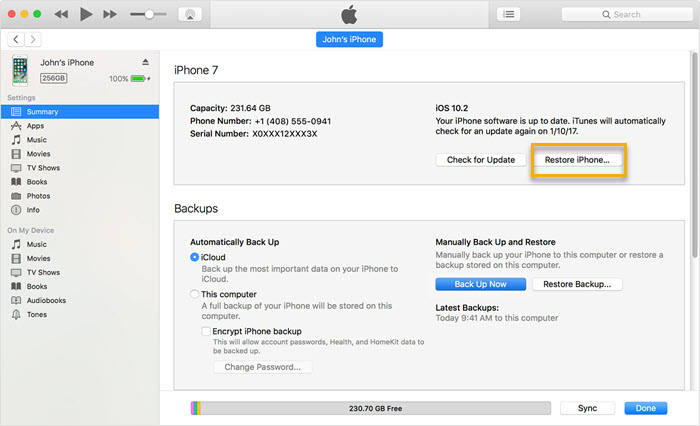 Useful tips to recover lost data on iPhone due to downgrade error
As mentioned above, risks come along with iOS downgrading. If unfortunately you just lost some data after downgrading from iOS 12, the one method for you is to make use of a professional iOS data recovery tool. Now we vouch for TunesKit iPhone Data Recovery, which has helped a lot of users in recovering deleted or lost data on iPhone/iPad/iPod touch due to iOS downgrade error or other reasons.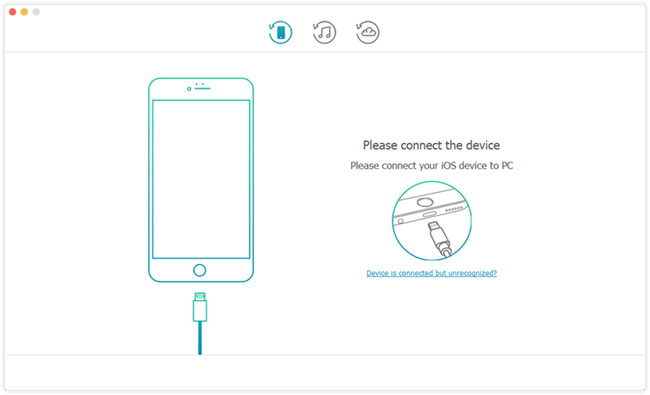 Also, it is not at all like the traditional iTunes recovery method, as it lets you to see the backup facts besides recovering the files that you need the most. Furthermore, TunesKit iPhone Data Recovery provides 3 diverse recovery modes to warrant the utmosteffectively: from iTunes backup, from iCloud backup and from iDevice directly.
Below steps let you restore lost/deleted data from iTunes backup after you downgrading iOS 12 to 11.4.
Step 1. Download and install TunesKit iPhone Data Recovery your Mac/PC computer.
Step 2. Open TunesKit iPhone Data Recovery. Choose the second recovery mode which should be 'Recover from iTunes'. Then select the correct backup file that contains the deleted data and click 'Scan' to download the backup.
Step 3. Preview and choose the specific data that you wish to restore once the scanning is over.Click Recover button in order to store the lost files on your PC immediately.
For more details regarding iOS 12 data recovery, visit: How to Recover Lost iPhone Data after iOS 12 Update.
Bottom Line
There still is time left to downgrade iOS 12, however when iOS 12 is released, Apple will halt signing iOS 11.4, and you won't be able to downgrade from iOS 12.