What Can We Expect to See in iOS 13?
4 mins read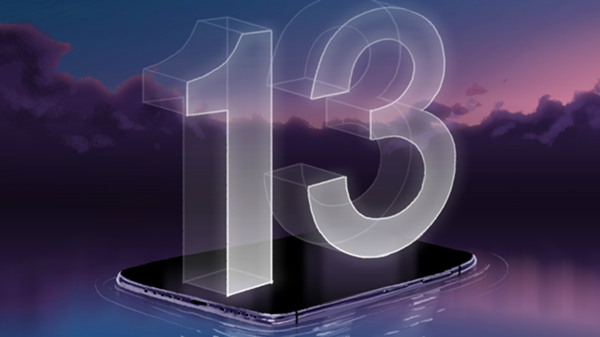 Over the last cope of months, the Internet has seen overwhelming excitement and so many rumors on the details of the long-awaited iOS 13. The new operating system is currently regarded as the next "big thing" for iPhone and iPad users across the world. Even though iPhone fans are not expecting big changes on the iPhone 11 model, they are highly anticipating that the new operating system will come along with some goodies. According to early details, iOS 13 will be interface focused. Well, this article will provide you with all there is to know about the expected iOS 13 features, release dates, compatibility details among other things.
iOS 13 Expected Features
Here is a detailed list of expected features for Apple iOS 13 operating system. Details provided are from trusted sources. Some of the most notable features include the following:
We will now proceed to expound on each of the above features.
1. Dark Mode
The long-awaited dark mode feature is finally here with iOS 13. According to details from Bloomberg and 9to5Mac, iOS will have a system-wide Dark Mode. The feature will be enabled settings menu and will be very much similar to the one on macOS. The dark mode feature will make it easier for iPhone users to see their screens at night as well as reduce power consumption.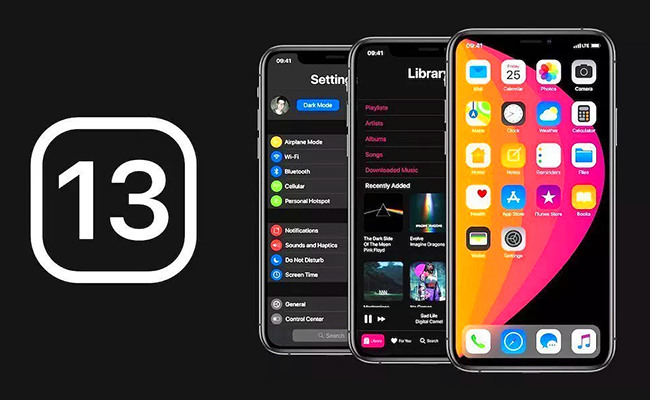 2. Enhanced Multitasking for iPads
Talking about improved multitasking for iPads, iOS 13 is expected to bring with it the ability of apps to have multiple windows opened at one particular time. iPads using the new OS will possess a new multitasking feature called 'sheet' whereby each application window opened more than ones will occupy a certain portion of the screen. They will look like cards. The sheets can be detached or be freely moved by dragging.
3. New Volume HUD
The current volume heads-up-display has for a long time been criticized by iPhone users. Now, the new OS will provide for minimalistic volume HUD.

4. A New "Undo" Feature
The shake to undo feature was one of the most interesting features on iPhone when it was first introduced about a decade ago. However, things have changed and iPhone users have grown weary of the feature. The new OS is bound to change that. iOS 13 is introducing a new 'undo' feature where you will be required to tap the keyboard using three fingers and then sliding left and right to undo or redo text input.
5. Sleep Mode
In the new feature, you will likely not get disturbed by your iPhone when you do want to. This is one of the most fascinated iOS 13 features. It is rumored that the sleep mode will darken the screen lock and consequently enabling Do Not Disturb as well as muting all notification. This is interesting. Can't wait to see it!
6. Improved Mail
iOS 13 will provide the mail app with the ability to organize mails into various categories. This will make it easy for iPhone users to search for their mails when need. They will also be a "read later" option.
7. Safari Improvements
iOS 13 will provide safari with the ability to automatically switch to desktop version website when need be hence saving users from making manual request/selection.
iOS 13 Compatibility
Rumor has it that new OS will only be compatible with devices released in 2016 or later. Older models such as iPhone 5s, 6, 6 Plus, SE and original iPad mini 2, iPad Air might not be able to update to the iOS 13.
iOS 13 Release Date
According to trusted sources, the new OS is expected to be revealed on 3rd June 2019 at the Worldwide Developers Conference (WWDC), which has been the venue for previous iOS updates announcements.
Consequently, the public iOS 13 beta will be expected to out and running by early July. Like previous iOS releases, the new OS is expected to be officially launched for use by the public in mid-early or mid-September.
Updating to iOS 13
Updating your OS to the latest version is highly recommendable and appealing for any iPhone users. At the same time, there is always a chance that you will lose all your data if try updating your iPhone. Some user will prefer using an old OS version and have their data intact. There is always that fear of performing updates at the expense of your data. iOS 13, being the next big thing, you cannot afford to miss it! This begs the question of how do I update to iOS 13 without losing my data? Well, no more worries! TunesKit iPhone Data Recovery software provides you with a 100% safe retrieval of you lost and backed up data or either iCloud or iTunes.
See more: How to Recover Lost Data on iPhone after iOS Update
Conclusion
All the above iOS 13 features are worth expecting and experiencing. I believe you can't wait updating your iOS system to the new one once it's released. TunesKit iPhone Data Recovery tool is here to ensure you update your iPhone or other models without fears of data loss. Otherwise, tell me what you think about the new OS.