Update to iOS 12: Yes or No?
5 mins read
The iOS 12 is here with us after it dawned on us a few days ago and quite frankly it has generated such a buzz from both iOS users and Android users, who are basically iOS non-users. The iOS 12 update is basically the recently released version of the iOS operating system, the twelfth to be precise. It has been described as a major release and it raised many eyebrows when it was announced. The question raised by many users was if the update to iOS 12 a necessity. Well, let's see if there is a valid argument for the iOS 12 updates.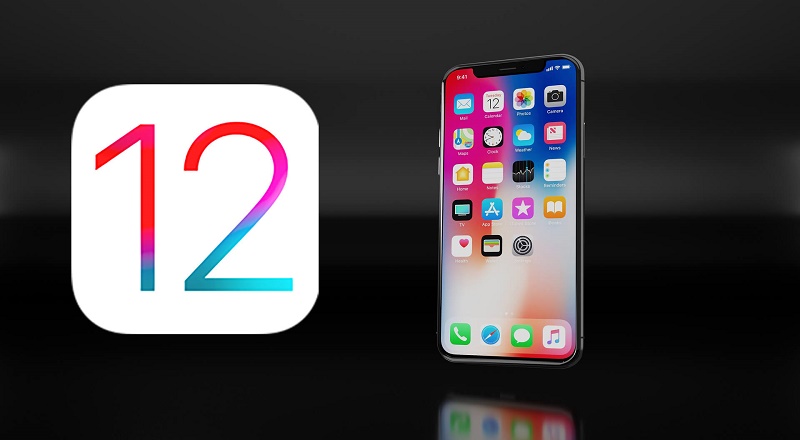 The iOS 12 is said to have come with many feature and advancements. Here are among iOS 12 features.
1. Improved Performance
Performance is a key parameter when checking out the working of an operating system. Performance is basically the ability of an operating system to accomplish tasks and also the speed and efficiency that comes with this accomplishment. A desirable operating system has the three factors on the maxima to be considered excellent. And excellent is the iOS 12 which operates at a proven speed of 40% faster than its predecessor on application launching and almost the same speeds in launching key functions such as the camera and the messaging application.
2. Customizable Shortcuts
The iOS 12 will let you customize your key functions in your device and among them is your shortcut. With the updated Siri in your iPhone, your behaviors will be analyzed such as checking on the weather at a particular time and it will be able to add this to your shortcut list. The app 'shortcuts' will also come through to help you manage your shortcuts and customize them according to your preference.
3. Screen Time
The screen time function will monitor the time you spend on your respective applications, the web or messaging and will give you a detailed report on request on the time spent on these apps. With this, you can create a time limit and management on the time spent on particular applications. There is also the family sharing which together with the screen time can help you set limits to your children with access to mobile phones. You can also be able to know the applications your kids use the most and put necessary restrictions if necessary.
4. Multiple FaceTime
Another notable feature of the iOS 12 is the multiple facetime features that will allow you to faceTime with up to 32 people at once. This is possible due to the advancements and upgrades to the audio and video features. While on facetime you will be able to keep tabs with everyone you are communicating to by seeing each of them on tiles while the one you are communicating to at a particular time will appear on a larger tile. This also supports a group facetime session.
5. Memojis
Another reason for the iOS 12 update is the upgraded emoji features in the animoji. Here you will be able to customize emoji's of yourself to match your current mood. This is a fun inducing aspect of this operating system and will arise the creative twist in you apart from making messaging being less boring and monotonous. The animoji feature also comes with four more additions in a tiger, a koala, a ghost and a t.rex. These expressive emoji's that have a 3d look will definitely liven up your FaceTime chat or messages.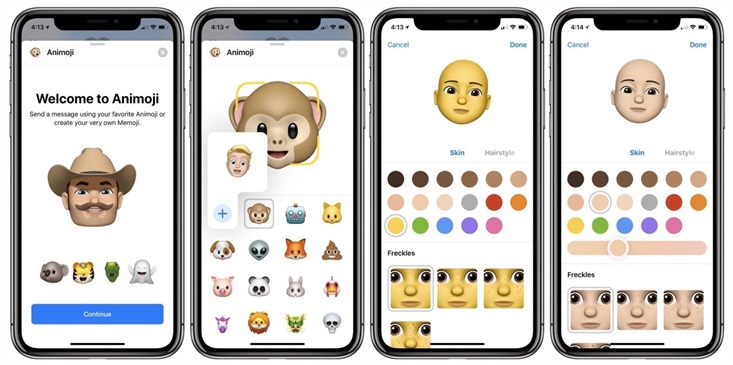 6. The Augmented Reality Kits
This is a game changer from the iOS 12 and will sweep off the line that separates actual reality from augmented reality. With the iOS 12, you can create more intense ARs and send them as a message through your many messaging apps to your friends and will be viewed in the real world. A new app, the measure will let you take pictures of the real object and will give you the exact measurements in dimensions of the object captured.
7. Do Not Disturb
The Do Not Disturb feature has a new upgrade, the Do Not Disturb at bedtime that will manage all incoming notifications as you are asleep. This will include sending the notification to your history and moving your calls to the voicemail. It will also darken your screen during bedtime for a better sleeping time.
Negative result after updating to iOS 12
These are among the various exciting goodies that the iOS 12 updates will bring to the table. So what are the iOS 12 issues that we have no idea about? Let us have a peek at some of the shortcomings of updating to this operating system.
1. You May Get Problems with This Update
The iOS 12 being new, it will definitely bring some problems to the older devices using older versions of the operating system. These issues may be incompatibility or even your device will start hanging and prevents the execution of some tasks.
2. Some Functions May Not Work
Some of the updated functions of this new operating system may fail to work with your device especially if your device is relatively old. Functions such as the Siri shortcut or the measure app may fail to launch or when launched, it will function at a very slow rate. Also for some iPhone version, the facetime application will only work as per the audio.
Conclusion
We have clearly seen the perks of this operating system and we can deem it to be a very perfect addition to your Apple device. The upgraded features are so enticing, to say the least, and will make your experience worthwhile. A commendable feature is an improved performance that at an average of 50 times more fast in execution than its predecessor is very excellent. Also, the applications such as the memoji and the measure are really game changing and will liven up your chats as well as give you a very creative gateway. The lows of this application are the incompatibility aspect that can make your device to hang or not support certain functions.
I would really recommend an upgrade to this operating system if you have the right devices. The listed compatible devices are from the iPhone 5s upwards for the mobile devices and from the iPad air, versions 2, 3, 2017, 2018, mini 2, 3 and 4 among other for the iPad. But remember to make a backup for your iPhone, because it may cause data loss if an error happens during the upgrading process. In case your data is unluckily lost after updating to iOS 12, don't worry, TunesKit iPhone Data Recovery is absolutely the best iOS solution to help you recover your lost data.