Everything You Should Know about iOS 12
7 mins read
Apple has just formalized the launch of its new operating system in the Apple WWDC 2018 iOS 12 features. The software that will use iPhone, iPad and iPod Touch, comes with surprises that you probably did not imagine. Total compatibility, augmented reality and the improved photo tool confirm a quantum leap into the future. Then, you can find out about all the news and changes of the wwdc 2018 tickets that have been announced.
ARKit 2.0: The present of Apple contemplates the augmented reality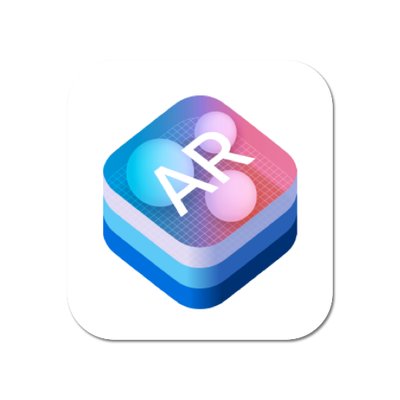 Perhaps the riskiest and futuristic proposal is ARKit 2.0. The augmented reality program will offer users much more realistic interaction and multimedia experiences.
The most impressive will be the ability of this add-on to recognize faces and interact with 3D objects. For example, with the "Measure" function you will have the possibility of obtaining the exact measurements of any object that you have insight. An approach with our cell phone will suffice to know the real measurements of anything.
The augmented reality experiences offered by the company can be addressed by users as observers, or as participants (Video games to mention an example). For this, it is intuited that several apps and programs are prepared that will not only have the function of entertaining but will be useful in everyday life. Online multiplayer games will benefit.
The officially announced improvements of ARKit 2.0 are as follows:
• Realistic representation of the focused and graphic objects of video games or applications (detection of three-dimensional objects)
• Improved facial recognition
• Always use the original cable that your equipment brought
• Persistent and shared experiences
Improvement in the "Photos" application
If there is something important for Apple users are the evolutions of the "Photos" App. This allows us to view and manage our photo files stored on different devices. The company has raised its stake to help us interact better with this tool.
The first thing is that the search for photographs has been improved. It will open up the possibility of making smart searches to find those photos that you do not know in which folder they are. Now, you can search for an image according to the context or any memory that comes to your mind about it. For example, if you think you took the photo on a "beach", you can enter this word and the search engine will throw all possible results into your files.
This application will also have a new function that will allow you to share content with the people with whom you have taken a picture. Everything will be possible thanks to the face detector, which when identifying a friend or relative, will send you a notification inviting you to share this image with the person identified.
Among the smart options of this application will highlight the "Photos For You" section. Through this function, the operating system will show you important photographic contents that may be of our interest.
Siri is now smarter and facilitates our processes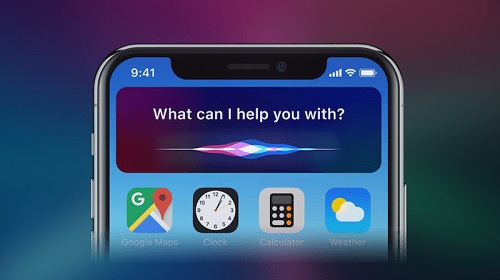 As you should know, Siri is an Apple virtual assistant that aims to improve our interaction with devices. Now, this tool has been opened to third-party applications. If you tell Siri that you need something, it will connect you to the Apps that can help you fill that need.
Example: If you need to "relax" you will have a fast and direct connection to applications of meditation, yoga, music, among others. To give this order, you will only have to search for the "Add to Siri" function and record the word you want to use as a command (In this case, "relax"). In short, the assistant will facilitate the resolution of problems.
In addition, with Siri Shortcuts you can create system shortcuts to systematize tasks. Everything you need to do or search will be faster and easier. This means more opportunities to customize your Apple device.
Improved device management features similar to Android
In recent years, iPhone users had expressed strong criticism related to the presentation of notifications and the optimization of the team. It seems that Apple has decided to adapt and give the reason to their consumers seeking to match the practicality of the Android operating system.
Improvements in grouped notifications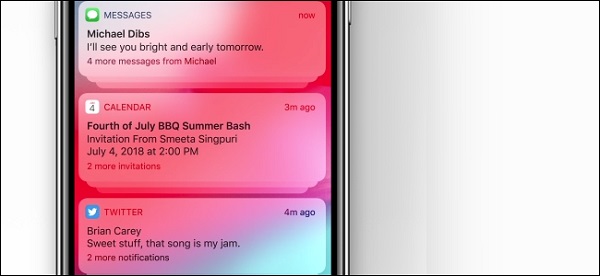 The first positive note is that the iOS 12 operating system will return the grouped notifications. Once you install this new version, you will not have to read dozens of notifications about the same conversation on Facebook or WhatsApp. Now, all the related ads will be grouped and you will not have the main screen full of so many ads.
Do not disturb mode
Another novelty is that you can manage the use of your device which will be healthy for both your equipment and yourself. For this, you will have available a tool that will allow you to self-manage the time you spend interacting with your iPhone or iPad. With the " Do Not Disturb in Bed " function, you will receive fewer notifications and information at bedtime.
Screen Time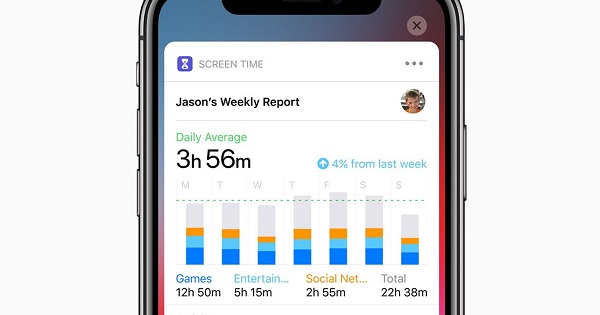 To this, we must add the Screen Time application, a tool that will help you to know how you are using your Apple computer. Basically, you will have a weekly bulletin on the functions and applications that you use the most and the time that you do it. In this way, you will optimize your interaction with the cell phone or the equipment you have.
Other improvements of the new iOS 12
Here we will mention other 12 apple novelties of lesser importance, but that could improve your experience with the iPhone and the rest of the equipment:
• Face Time will allow you to make group video calls with up to 32 people at a time. You can send an invitation to join members in your conversation
• The animojis will detect your language so you can get it out and new characters have been created like the tiger and the ghost
• Apple's information services have been updated, such as "Voice Notes", "Apple News", "Bolsa" and "iBooks". In relation to the last app, audiobooks will be allowed
• The Memphis is created: This is an option to create animojis that look like you. You can choose hairstyle, skin color, the presence of freckles, lenses, among other qualities. This animation will also move the head
Devices compatible with iOS 12
The best of all is that there will be many people who can enjoy the wonders of this new release. Next, we will leave you a list with the equipment that will be able to enjoy the new operating system:
• iPhone X/8/8 Plus/7/7 Plus/6S/6S Plus/6/6 Plus/SE/5S
• iPad mini 2/iPad mini 3/iPad Mini 4/iPad Air/iPad Air 2/iPad (2017)/iPad (2018)/9.7-inch iPad Pro/iPad Pro 10.5 inches/12.9-inch iPad Pro
• 6th generation iPod touch

This entire means that Apple lightened its previous system update policies, under which the previous versions simply were not compatible with the technological advances of the company. The advantage of this is that if you have an old computer that appears in this list and one more current, you can use the oldest to test the beta version of iOS 12.
But better still, it has been announced that IOS 12 will improve it will provide good stability and will improve the performance of previous equipment like the iPhone 6 and 6s. In the case of these smartphones, an improved speed is ensured up to 30%. Tablets and cell phones launched up to four years ago could have a longer validity.
iOS 12 Beta Bugs & Troubleshooting
Just like any other iOS beta released before, the new iOS 12 beta 4 also brings some bugs that might break your favorite apps and features. Therefore, iPhone and iPad users are not encouraged to install beta releases on your primary devices until the public version is released. Here are some commonly known bugs you might encounter when using the iOS 12 beta:
• The new Screen Time feature may not work properly as some activity data may not sync between iOS devices as expected. But this can be fixed simply by rebooting.
• iOS 12 may not connect to App Store. You may get it fixed with multiple attempts.
• Cellular signal status may not be displayed properly on the Home or lock screens of iPhone X.
• There might be something wrong with Siri shortcuts too.
See also:
10 Most Common iOS 12 Bugs and Fixes
If you found you don't actually like the new iOS beta features after upgrading, you can simply downgrade iOS 12 to iOS 11. However, in this case, any data saved on iOS 12 backup will be lost while downgrading. To restore any lost data on iPhone, you may need TunesKit iPhone Data Recovery, one of the best iOS recovery solutions to retrieve deleted/lost files on iPhone/iPad/iPod touch.
Date and availability
If you want to try the beta version of this new operating system, you can learn how to download and install iOS 12 beta 1 from today. During WWDC 18 it was also announced that the public trial version will be released in the coming weeks. It will be for September that Apple will present us the final iOS 12 and without any failures.
Summary
Everything indicates that the iOS 12 main features are a push into the future. Apple has the flexibility to please its consumers in terms of system compatibility and other important tasks. In this way, the apple company declares war on the Android system.