Top 10 Applicable Tips to Fix iTunes Error 4010
6 mins read
"The iPhone could not be restored. An unknown error occurred (4010)." Have you received this message when you are restoring your iPhone? If your answer is yes, you just got the error 4010 on iPhone.
When you get a new iPhone or when your iPhone meets some problems such as iPhone stuck on Apple logo, you are required to use iTunes to restore iPhone. But at times, an annoying problem appears and stops the restoration. This problem is called iTunes error 4010. Listed in this passage are 10 methods for how to fix error 4010 iTunes that can help you get rid of this error.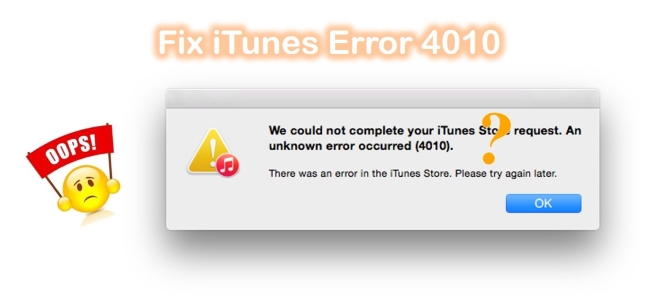 Part 1. Why Does "iPhone Could Not Be Restored Error 4010" Occur?
Here are some reasons for this error. Check them and try to find the one that causes the issue on your iPhone.
Anti-virus software: Some security software on your iPhone may interrupt the restoring process of iTunes and cause this problem.
Outdated iTunes: When you use iTunes to do anything, you need to update it to the latest version or some problems may appear.
iOS system problems: The iOS system is prone to meet errors and they may lead to this iTunes error.
Other problems: There are some other problems such as the hardware issue.
Part 2. How to Fix Error 4010 iTunes?
You already know some of the most possible reasons for this error. Now, let's see some Apple error code 4010 solutions.
Video Tutorial: How to Fix Apple Error 4010
Way 1. Check the Network Connection and USB Connection
Firstly, let's try the easiest solution for iPhone could not be restored because of 4010. You do not need to repair anything. You only need to check two things that are indispensable for restoring iPhone. Make sure that they are going well. These two things are the network connection and the USB connection. Connect your iPhone and your computer to stable Wi-Fi or cellular data. Besides, use an original USB cable, which is not broken.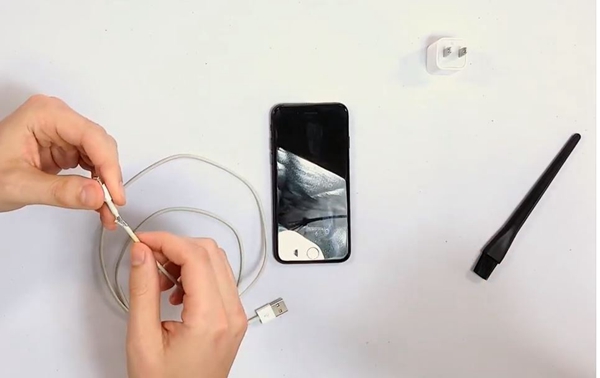 Way 2. Reconnect Your Apple Account to iTunes
When you meet this error, disconnecting the Apple account on iTunes is an alternative way for you. To do this, you can follow the steps showing below.
Step 1: On your computer, launch iTunes and then go to Account > View My Account.
Step 2: Sign in with your Apple ID and password to check the devices connected to iTunes using the same Apple ID.
Step 3: Click on the Remove button next to your device to remove it from iTunes. Then, you can connect your device to iTunes again and check if the error has been fixed.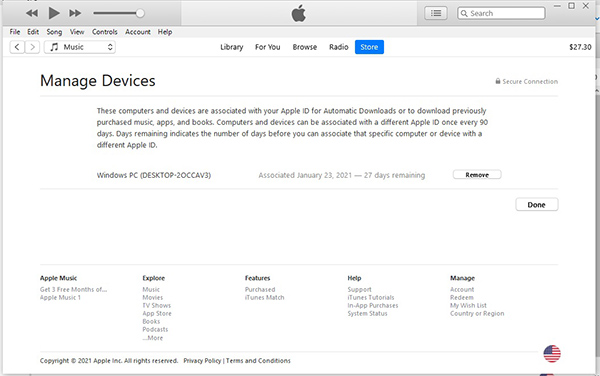 Way 3. Restart iPhone & Computer
When people have some problems that they do not know about iPhone, they always like to restart iPhone. And mostly it really works! Also, restarting your computer is needed. In this case, restarting iPhone & computer is still worth trying.
To restart your computer,
On the main screen of your computer, click on the Start-Up button on the bottom bar. Next, tap on the Power Options in the menu, then choose Restart from the list.
To restart your iPhone,
Step 1. Hold the (Top button for iPhone 5, or earlier models; Side button for iPhone 6, 7, 8; either the Volume button and the Side button for iPhone X or later) until the power off slider appears on your iPhone.
Step 2. Drag it and wait 30 seconds to turn off iPhone.
Step 3. Hold the (Top button for iPhone 5, or earlier models; the Side button for other models) until you see the Apple logo appears.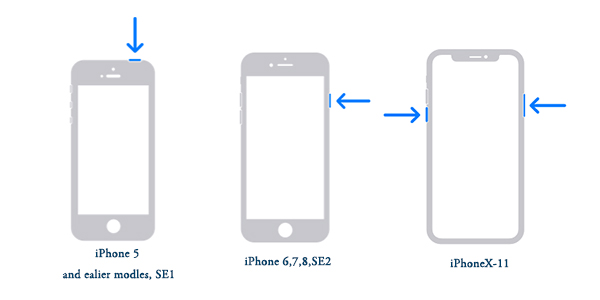 Way 4. Repair iOS System with Professional Tool [NO Data Loss]
This restore error on your iPhone may be caused by iOS system problems of your iPhone. To fix iOS system problems, the best choice is to use an iOS system recovery software. TunesKit iOS System recovery, a reliable iOS repair tool, can fix iPhone error 1671, iTunes error 54, iPhone stuck on black screen of death, frozen screen, disabled screen, boot loop screen, and other 150+ iOS system issues. It can overcome almost any iOS system issues on iPhone, iPod touch, iPad, and Apple TV. You can use two modes: Standard Repair and Advanced Repair. Use the first one to fix some common issues including iTunes error code 4010 without data loss. Use the second one to fix relatively serious issues.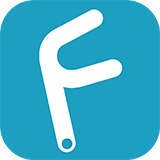 Key Features of TunesKit iOS System Recovery
Resolve 150+ kinds of iOS problems like iTunes error 4010
Support almost all iOS devices and iOS versions
With Standard Repair and Deep Repair to fix common and serious issues
One-click to enter or exit Recovery mode for free
Easy steps and user-friendly interface
Try It Free
600,000+ Downloads
Try It Free
600,000+ Downloads
Four steps are listed below to help you obtain the method to use TunesKit to fix the error 4010 iTunes problem.
Step 1

Download and Open TunesKit

Connect the iPhone with a computer and run TunesKit iOS System Recovery. Click the iOS System Repair button followed by Start.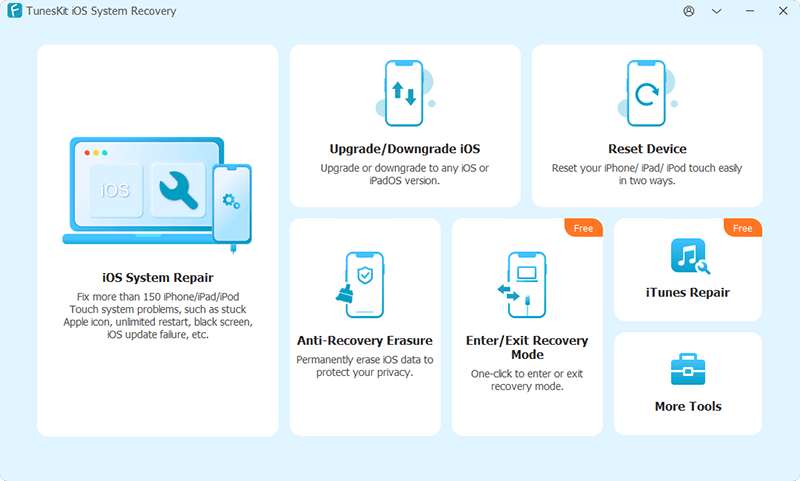 Step 2

Choose Standard Repair

To fix iTunes restore error 4010 on your iPhone, you can choose the Standard Repair. Tap the Next button.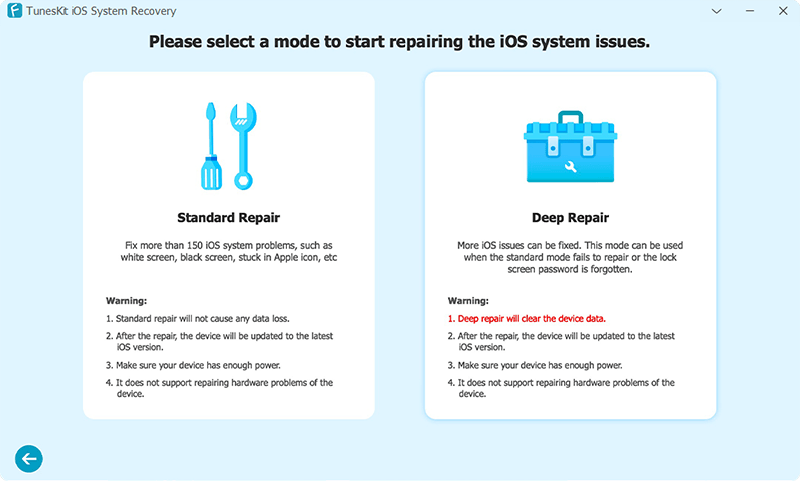 Step 3

Download Firmware Package

Read and check the information given by TunesKit. Correct the wrong information. Then choose the Download button.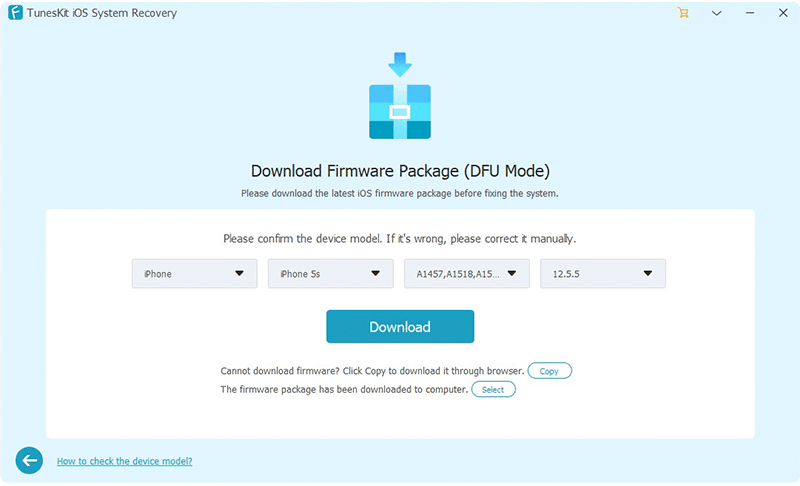 Step 4

Fix Apple Error 4010

Click the Repair button and wait until it gives a hint telling you the repair is completed.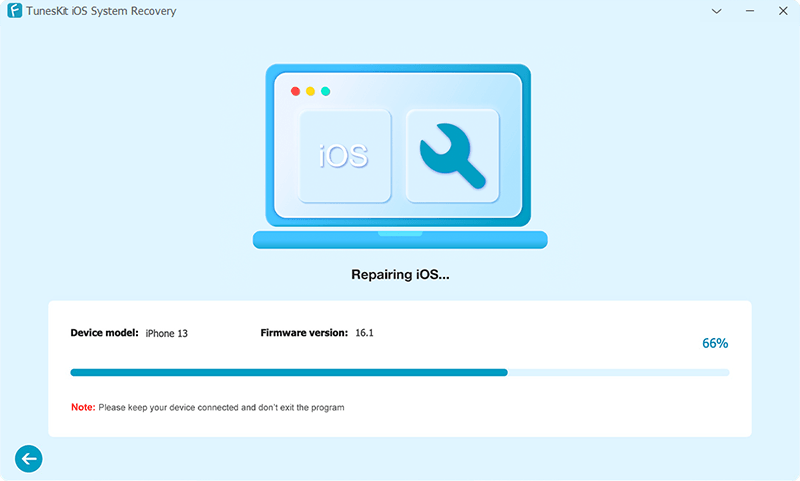 Way 5. Check If Your iPhone Is Jailbroken
The "jailbreak" of older iPhones allows users to install unauthorized (usually unsafe) applications without having to worry about security. A device like this can go south after a short period of use, and you will need iTunes to restore it. A jailbroken iPhone sometimes causes iTunes to display an "unknown error (4010)". To restore iTunes backups without errors, make sure your iPhone is not jailbroken.
Way 6. Shut Down Anti-Virus Software
To protect the security of our computer, the anti-virus software sometimes mistakenly functions by interrupting the normal restoring of iTunes. And the interruption will further make the iTunes error 4010 takes place. That's why I want you to shut down all the anti-virus software you have and try to restore your iPhone.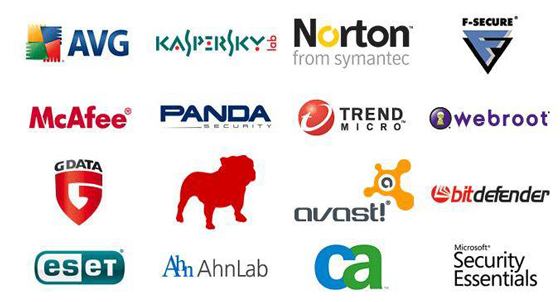 Way 7. Update iTunes Version
As I told you in the former part, the outdated iTunes version is bad for the health of iTunes and is easy to cause this Apple error 4010. You must check and update iTunes to the latest version to fix error 4010 iPhone.
Update iTunes on Mac: If you use a Mac computer, you can go to the App Store directly and check if there is a need to update iTunes.
Update iTunes on Windows: Open iTunes. Click the Help option and choose the Check for Update choice.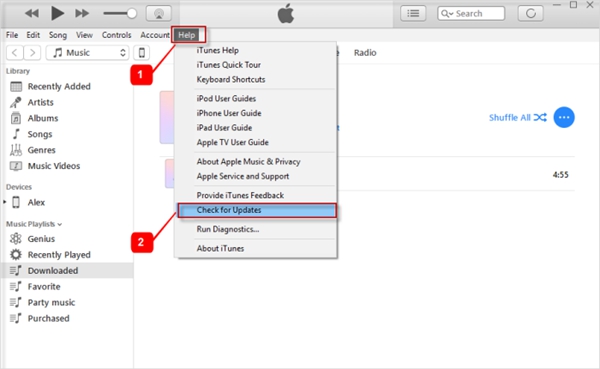 Way 8. Disable Firewall and Network Protection
Firewalls are known for protecting your computer from unwanted internet traffic. Apple servers can sometimes be blocked by the Windows Firewall, resulting in iTunes showing an iPhone unknown error 4010 when you attempt to update or restore your iPhone. When you are trying to fix your iPhone with iTunes, disable the firewall on your PC at least temporarily. This is how you do it.
Step 1. Head to your Windows PC Settings on from the Start menu or simply use the shortcut Windows Key + I.
Step 2. Click on Privacy & Security → Windows Security → choose Firewall & Network protection from the next screen.
Step 3. A new window will now open with firewall options. Select your network type, like Domain, Public, and Private. Turn off "Microsoft Defender Firewall" on the next screen.
Step 4. Once you have disabled your PC's firewall, you should now be able to use iTunes to restore or update your iPhone. If the above steps fail to resolve the issue and you receive the same error message (4010), you should follow the next step.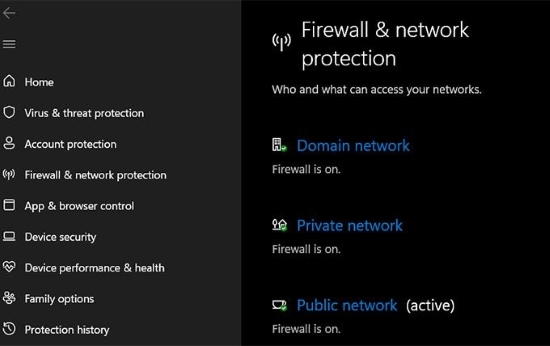 Way 9. Restore Your iPhone from Another Computer
If there are some issues in your computer that cannot be solved easily, you can try to restore your iPhone from another computer. You can connect your iPhone to iTunes with another computer using an original cable. Then, you can restore your iPhone there.
Way 10. Contact Apple for Help
If you find all these methods are not suitable for your device, just contact Apple. You can send an email or make a call to them. Or you can find an Apple store or Apple authorized service center near you to ask for help.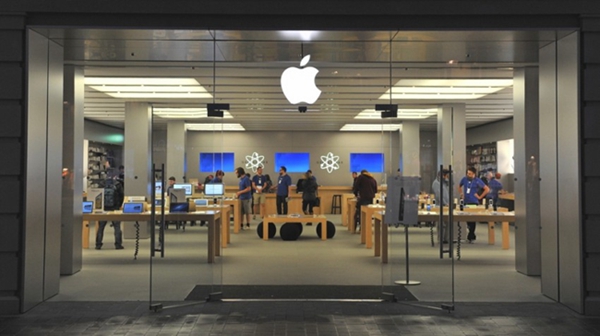 Part 3. Conclusion
These are 10 useful solutions for the "error 4010 iPhone" problem. In conclusion, we suggest you try the recommended method—TunesKit iOS System Recovery by following the instructions and steps above to save your time and energy.
If you have any questions about this problem or any useful methods that can fix this error or suggestions for this article, please leave your comment below. Hope you find this post useful.