[5 Tips] How to Fix Facebook Messages Sent but not Delivered
4 mins read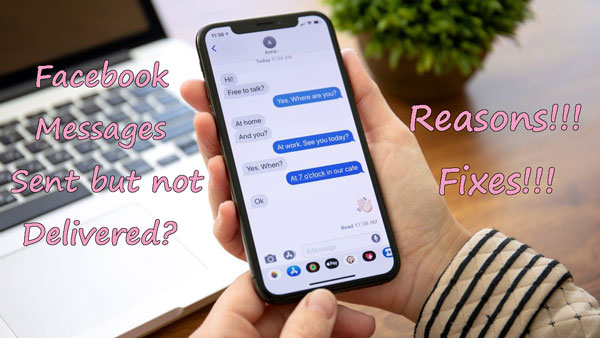 "Recently, I have been messaged my friends on Facebook of iPhone, only to find that these messages are sent but not delivered. I have no hint of the reasons behind this situation and I am wondering that whether there are some effective ways to fix it".
Facebook on iPhone makes everyone in the world connected and it is very convenient for people to know what has happened elsewhere. However, some individuals report the same situation shown above. Well, this would be much frustrating as they may get out of touch with their international friends. Thus, to avoid it, this article is posted here to provide you and other people with 5 effective methods to solve Facebook messages sent but not delivered problem.
Part 1: Why do Facebook messages be sent but not delivered?
In the first place, we need to figure out the reasons why Facebook messages sent but not delivered issue appears. When meeting with this matter, you could resort to the following circumstances.
1. An unstable network connection or slow Wi-Fi/data connectivity speed to timely update the status of messages you sent on Facebook of iPhone.
2. The person hasn't yet received your friends request or blocks your messages.
3. System glitches and other unknown software errors.
4. The Facebook app is active but the Messenger is disconnected or becomes not working.
Part 2: How to fix Facebook messages sent but not delivered?
If the problem discussed in the context is not caused by some human factors such as blocked by other people, then you can try 5 ways presented below to fix Facebook messages sent but not delivered.
Tip 1: Check network connection
When your Facebook messages are displayed "Sent but not Delivered", then you may have to check if the network is unstable or too slow. You can merely temporarily turn off Wi-Fi and turn on it later. Or you could remove some network bugs by resetting network settings.
Steps: Open Settings on iPhone, click General and Reset button and find Reset Network Settings to proceed.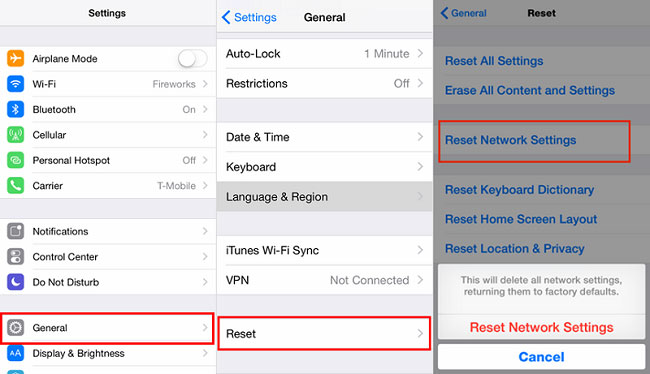 Tip 2: Restart your iPhone
Next, to resolve Facebook messages sent but not delivered, you could simply try the very easy way: reboot your iPhone. To restart your iPhone, just press the power button until the "Slide to Power off" slider pops up on the screen, then drag on it to the right to close your device, finally long hold the Power button again to open your iPhone.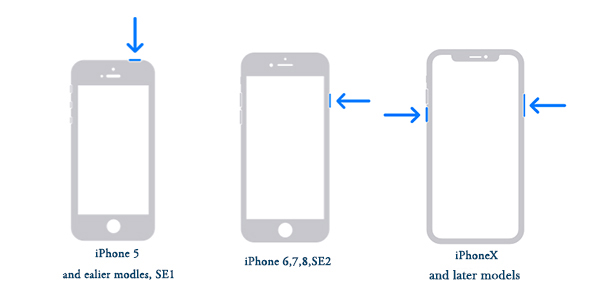 Tip 3: Check for updates
Facebook messages still show sent but not delivered? In such a case, you are supposed to check both the updates for Facebook and the iPhone.
To update iPhone, go to Settings > General > Software Update, then download and install the latest system version.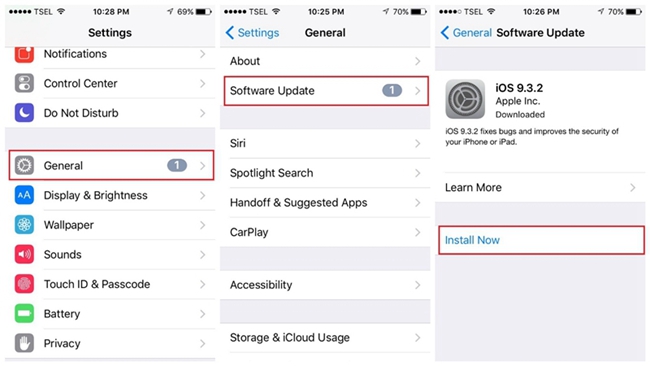 To update Facebook, head to App Store > Updates, see whether the update of Facebook is available, if it is, update it to the latest version.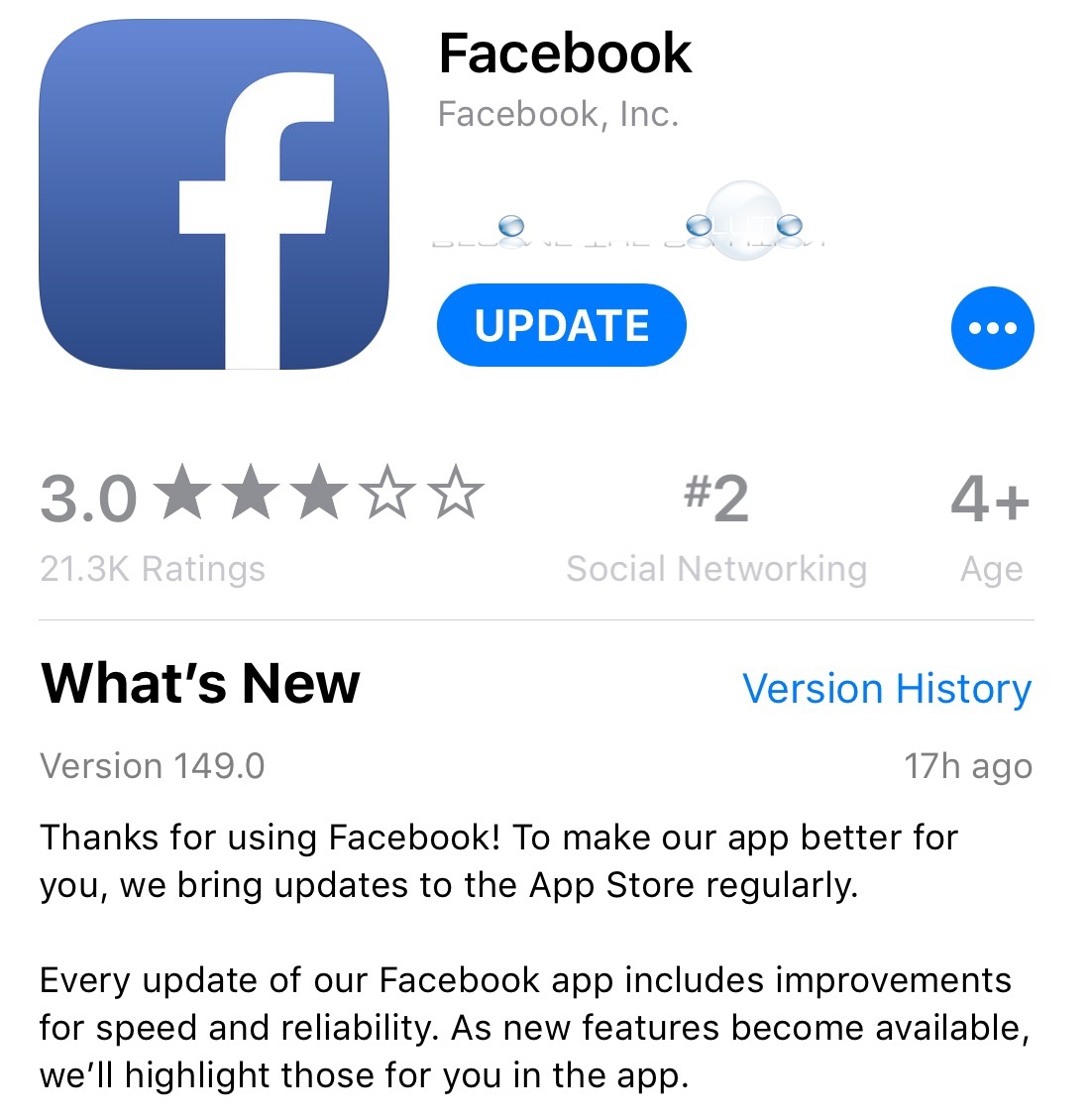 Tip 4: Re-install Facebook
If there is wrong with the Facebook app itself, then attempt to delete and reinstall the app to fix Facebook messages sent but not delivered. To uninstall it, just long press the app until the cross icon appears, then tap on the "X" to delete. To reinstall Facebook, go to App Store and search it to download it on the iPhone.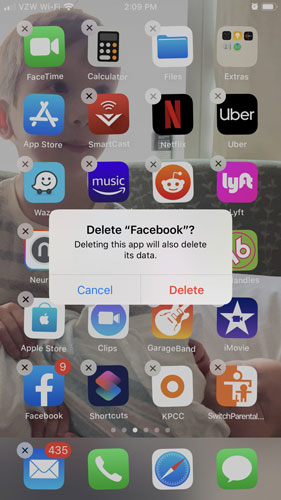 Tip 5: Use iOS system repair tools
Do the above tips seem useless to fix the Facebook messages sent but not delivered issue? Then using professional third-party iOS system repair tools like TunesKit iOS System Repair is definitely worth trying. With almost 100% success rate and fastest speed, this software is able to resolve more than 50 kinds of iOS issues without data loss, for example, iPhone Messages crashing, a series of screen problems and iTunes errors. Besides, if the Facebook messages error indeed result from iOS system glitches or software bugs, then this tip will be sure to help you to get out of the trouble.
Tutorials to fix Facebook messages sent but not delivered with TunesKit iOS System Recovery.
Step 1: Connect iPhone and select mode. Connect your iPhone to a PC and launch TunesKit iOS System Recovery program. When your device is connected, tap on Start button. On the nesxt page, chosse the Standard Mode to fix Facebook messages sent but not delivered.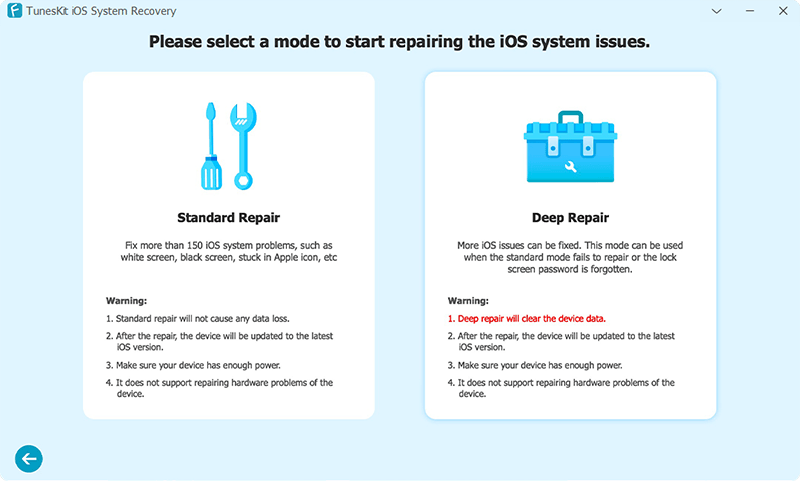 Step 2: Download firmware package. If the information of your iPhone shown here is all right, then click on the Download button to download and verify the firmware package matched with your device.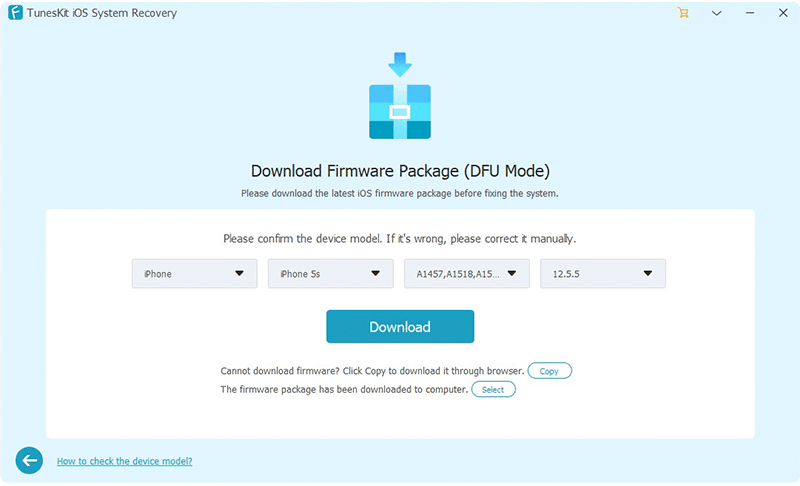 Step 3: Fix Facebook messages sent but not delivered. While the firmware is downloaded and verified, just press the Repair button to fix the iOS. Afer that, the Facebook messages will be successfully sent and delivered.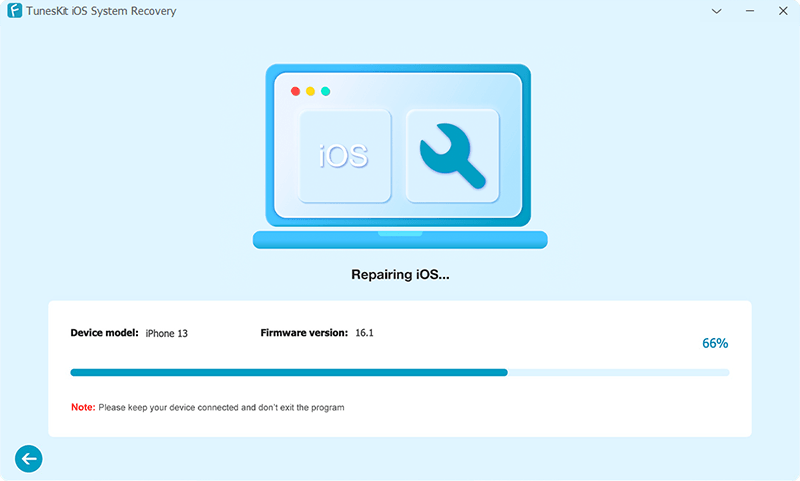 Part 3: Final words
That's what we present you the causes of Facebook messages sent but not delivered and tips to fix it. Finally, if you have any other issues about the Facebook or iOS system problems, please comment below or directly contact us.