Howto: Fix Facebook Messenger Not Working on iPhone
Posted by Brian Davis on Sep 6, 2019 6:02 PM • Category:
Restore iPhone
5 mins read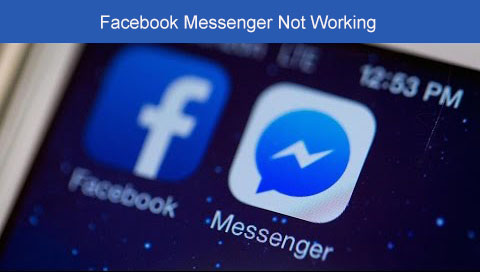 Facebook Messenger app is arguably the best messaging platform on the social media arena. With this app, you get to enjoy a fun moment of sending messages, images and documents. Also, you can create a group where you can have fun or hold serious meetings. The catch about this app is the high level of privacy it accords you and your friends. However, there are times that you may notice Facebook Messenger not working on your iPhone, which means that you lose out on lots of incredible moments. Well, you no longer have to worry about that. This post seeks to provide 5 tips that will help you restore Facebook Messenger whenever it stops working.
Common Issues that Affect Facebook Messenger
The magnitude of the causes of Messenger not working on iPhone vary in intensity. Some can be fixed very easily while others may call for complex process. But first, do you know what are some of the problems that you can experience with your Messenger app. Below is an overview of some common problems Messenger users encounter.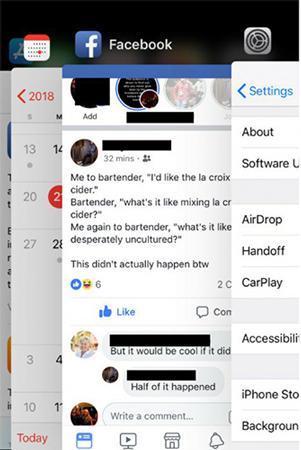 • Facebook Messenger not displaying messages
The main role of this app is displaying messages. If you fail to send or receive messages, then there must be an issue. However, this is caused by poor or lack of internet connections. But if your Facebook Messenger still fails to receive or send messages even with strong network connection, then this could be a network issue. In addition, be sure to check whether you have been blocked or your messages have been marked as spam.
• Facebook Messenger failing to open
There are times when you may try to open Facebook Messenger and notice that it crashes or fails to open at all. This glitch is caused by a software issue or a virus. Such a glitch is quite easy to fix as you only need to update the app or delete and re-install it.
• Facebook Messenger not working after update
Updating your iOS might trigger a myriad of problems on your phone. Most iPhone users have complained of their apps crashing immediately after a software update. This is usually caused by a software bug. Fortunately, you will receive an update that will fix any problem that you may be experiencing after an update.
• Facebook Messenger crashing
In special cases, Facebook Messenger not working can be as a result of a problem with device's software. In such an instance, you will require to use special recovery software that will help you repair the operating software.
5 Solutions to Fix Facebook Messenger Not Working on iPhone
1. Use TunesKit iOS System Recovery software [No Data Loss]
Although most problems on Facebook Messenger are simple glitches, there are times when you may experience deeply rooted glitches. In such an instance, you will require to use a powerful recovery software such as TunesKit iOS System Recovery. It will get the job done effectively and ensure that your data is secured.
With this software you can fix any deep software issue without seeking the help of a specialist. This TunesKit iOS System Recovery software will fix Facebook Messenger not working on your iPhone by repairing the operating software. Also, you will enjoy using an updated app. The following are key features of TunesKit iOS System Recovery software.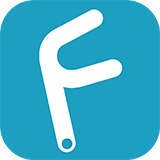 TunesKit iOS System Recovery Main Features
Repair up to 30+ iOS/tvOS issues
Fix iOS problems without data loss
Support almost all iOS devices and Apple TVs
Easy to operate with clear interface
Try It Free
600,000+ Downloads
Try It Free
600,000+ Downloads
To use this software, you can follow the simple steps below.
Step 1: Launch TunesKit iOS System Recovery and connect your device to the computer. Choose the appropriate repair mode such as Standard Mode to fix Facebook Messenger not working on iPhone with no risk of losing data.
Step 2: Download and verify the firmware package that matched to your iOS device by clicking the Download button. Wait a while until the download is finished.
Step 3: Once the download ends, click the Repair button and wait for the new firmware to return your iOS to normalcy.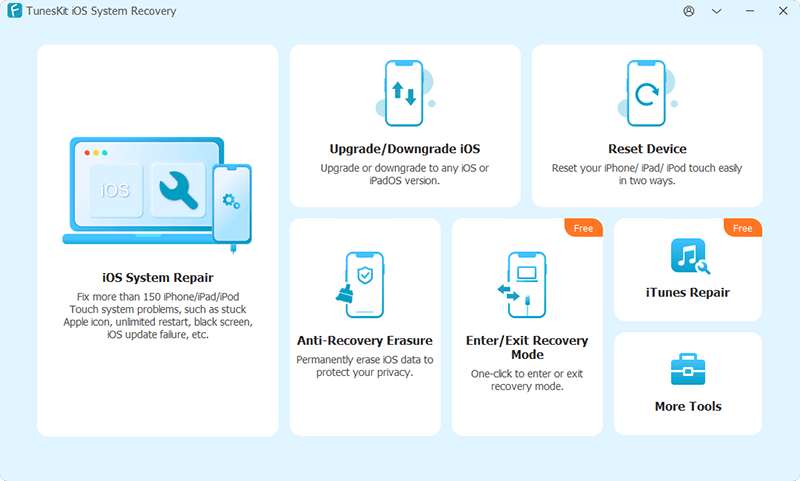 2. Restart the App
There are times when Facebook Messenger not working on iPad or iPhone is caused by using the app for long. When you notice that the app is unresponsive or frozen, you should try restarting Messenger. Below are steps to re-start Messenger.
Step 1: Open the list of recently used apps by double tapping your Home button.
Step 2: Once you have accessed the recently used apps list, find Messenger and delete it from the list.
Step 3: Now try opening the app to see if it works.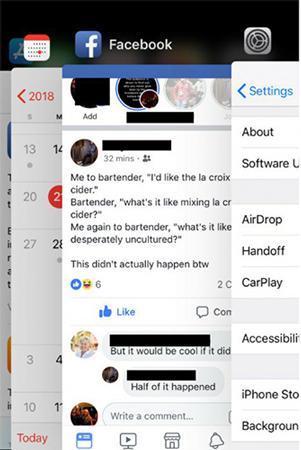 3. Update or reinstall Facebook Messenger
If Facebook Messenger persistently fails to respond, consider updating or re-installing it. Start by trying the update way.
Simply visit the App store, search Facebook and check whether there is a new version available. If you are presented with the offer to update, be sure to do so. After all, it does not consume much of your data.
What if you don't find the update option? Well, you can always re-install Messenger. Delete the app from your device. Then go to the App store and install again. These methods are bound to work just fine.
4. Restart the iPhone
There are times when Facebook Messenger not working on iPhone is caused by a problem with your device. For that reason, you should also try restarting your iPhone.
To restart your device, first turn it off by log pressing the power button until it presents a slider. Choose the turn off option. Thereafter, turn on your phone by also long pressing the power button and then try opening the Messenger app again.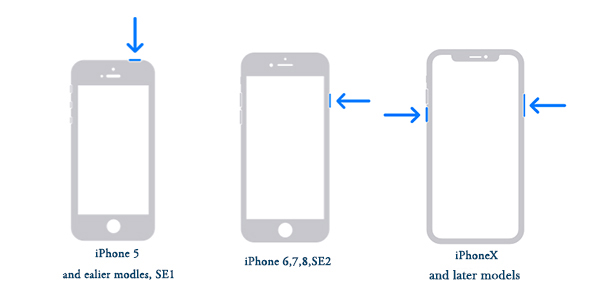 5. Reset the network settings on your iPhone
Network issues might be the cause of your Facebook Messenger not working. If you are using a strong network connection and you still cannot access the app, you should try checking the network settings o your device. To do this, follow the steps below.
Step 1: Go to Settings page on your device and open the General settings.
Step 2: On General settings find the Reset option and click on it.
Step 3: Try opening the App again. The app should work without any problems.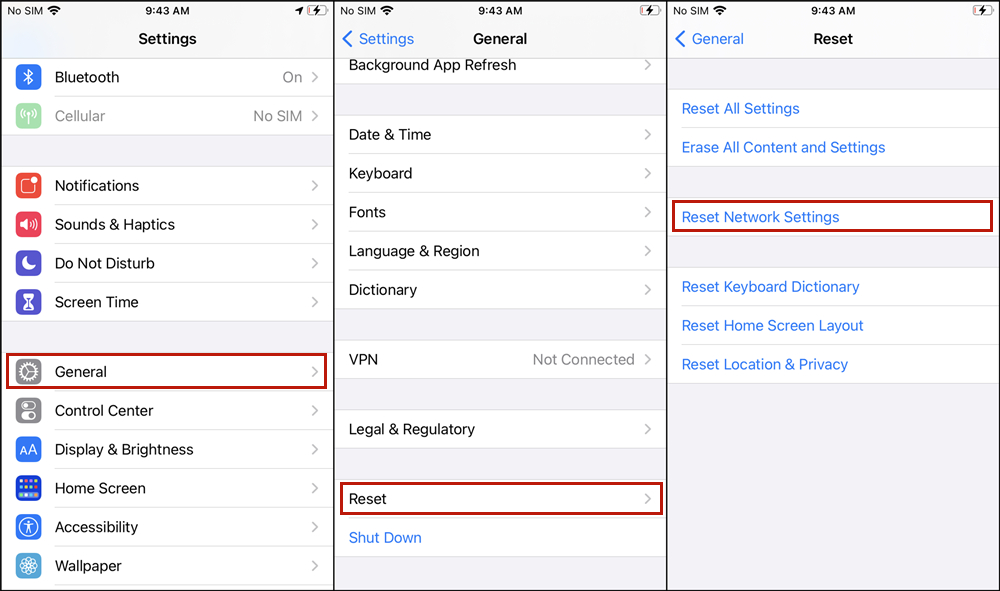 Conclusion
When you notice that Facebook Messenger is not working on iPhone or iPad, you might feel confused and perhaps blame the problem on the company. Although some glitches might be caused by anomalies with Facebook's system, this is not always the case. Some problems are either with your software or the device itself. Amazingly, you have the power to fix these glitches without spending a dime on services of an expert. Anytime you notice your Facebook Messenger causing you problems, be sure to apply any of the above tips. You will certainly be amazed by how simple solving such glitches can become.