Messenger Not Working on iPad: Reasons & Solutions
6 mins read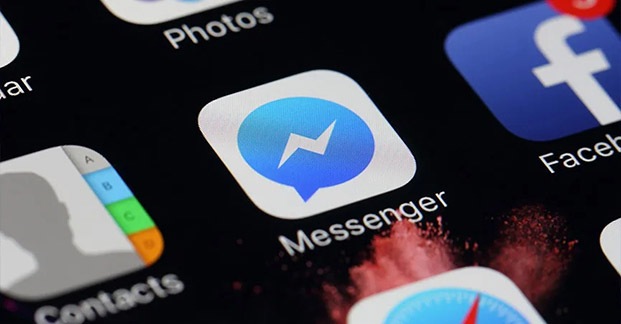 Messenger is a very useful and versatile social messaging application that supports sending text, links, videos, pictures and more. Some users prefer to sign in to their Messenger accounts on their iPads because of the larger screen, convenient for checking photos, videos and links shared by their friends. Therefore, in addition to using Messenger on iPhone, users also sync messages on their iPads. However, when running Messenger on iPad, some users find that Messenger does not load or they get the message saying Messenger is not compatible with iPad. To help you fix the issue, in this article, you will learn why Messenger not working on iPad appears and what you should do to solve this problem. Please read the following carefully to find more explanations and solutions.
Part 1: Why is my Facebook Messenger not working?
In daily life, it is not uncommon for you to find that apps fail to work. It may seem like a difficult problem to fix, but once you understand why it happens, you will realize that it is an easy fix. Before fixing your messenger, take a look at the reasons listed, which are most likely causes for Messenger not working:
1. Poor or unavailable network. When your network runs at a low speed or is unavailable, any software that needs to use the network will not load successfully.
2. iOS bugs. If there are bugs on your iPadOS, some software does not work properly due to compatibility.
3. Other system problems. System problems always appear unexpectedly at any time, and there are some hard to judge the reason for their appearance. So, system problems may also cause your Messenger on iPad not working properly.
4. Messenger server unavailable. When the server of the software is down, all the functions of the software cannot be used properly. You can find out if Messenger is down by going to its official social media accounts or through a notice on its official website.
Part 2: How to fix Messenger not working on iPad?
Method 1: Check your network
When there is an error on your network, messenger will not load as usual, making it unavailable in a short time. You need to make sure that your network state. Open other apps on your iPad and see if they work properly. If other apps can be used, it proves that the problem is not caused by network error. Please use another solution. And if all the apps crashes, there is a high probability that the problem is caused by a network error. You can switch your network and try to use Messenger again, or turn on Airplane mode, wait for 30 seconds, and then turn it off. This method can solve some network configuration errors.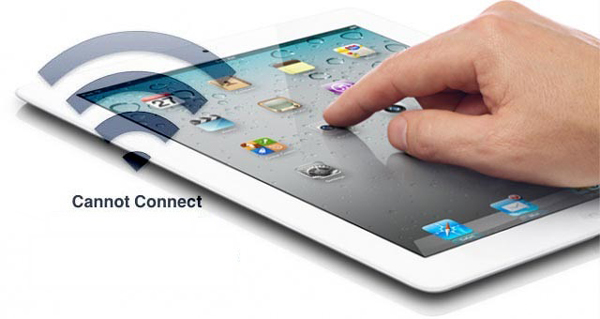 Method 2: Delete & Reinstall Messenger
Some plugins are not compatible with the system while the software is running or during the installation of the software, causing Facebook Messenger not working on iPad due to  configuration errors. This may be the reason why your Messenger is not running. You just need to press and hold the Messenger icon on your Home Screen to remove it from your iPad and then download it again from the App Store. You will find Messenger restored and runs as normal.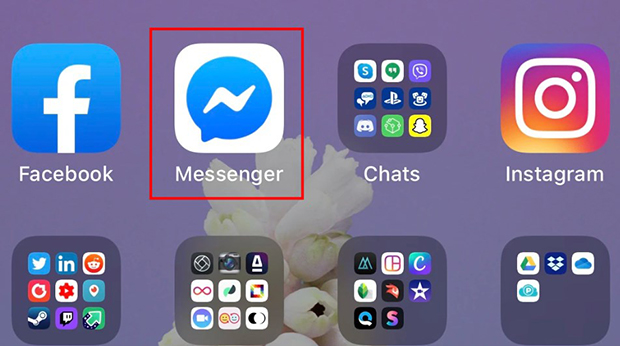 Method 3: Restart iPad
According to Apple's manual, it is necessary to reboot your device periodically because rebooting refreshes your system and fixes some app and program malfunctions. By restarting your iPad, all applications will be refreshed and restarted, and Messenger can be refreshed and fixed in a reboot if it has previously encountered running errors. So, turn your iPad off and then on again.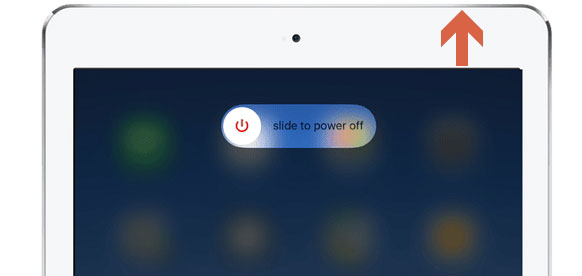 Method 4: Update iOS
Updating the iOS version is also an official way to fix system errors. If your Messenger is not working because of compatibility failure, you need to update your iOS version to the latest version and then run Messenger again. Apple always releases new iOS versions to fix compatibility issues among apps and devices. Follow the steps below to update your iPad system.
1. Tap Settings on your iPad.
2. Go General.
3. Tap Software Update. Go Download and Install.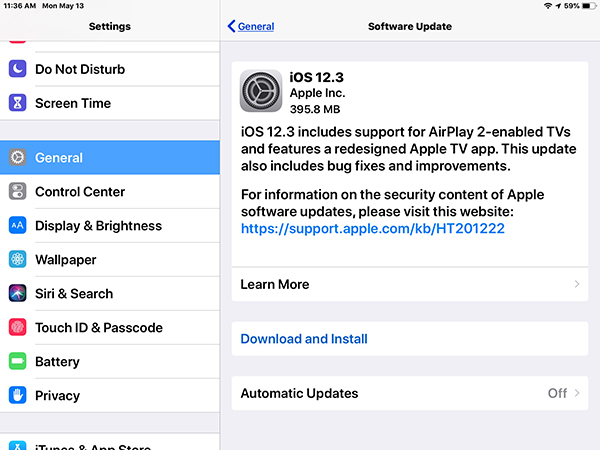 Method 5: Fix Facebook Messenger not working on iPad via TunesKit iOS System Recovery
You might encounter some tough system issues, so all your attempts at those solutions are in vain. To get rid of Messenger on iPad not working, you should use a third-party tool to fix it. You should consider its security, price, success rate and operations when you select a repair tool.
If you shop around, the price and service of TunesKit iOS System Recovery is remarkable. TunesKit iOS System Recovery is a professional tool designed to deal with different types of iOS issues on iPhone, iPad and iPod touch, no personal information leakage. People who have the same issue as you have successfully fixed their devices using this tool. Furthermore, not only for simple system issues, it allows users to fix more than 150 tough iOS system issues with several easy steps, including fast charging not working, Facebook app not working, frozen screen on iPad, disconnecting from network randomly, failing to update iOS version, etc. The latest iOS 16 and iPhone 14 series are compatible with TunesKit iOS System Recovery.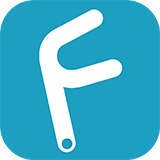 Key Functions of TunesKit iOS System Recovery
Fix 150+ iOS issues on iPhone, iPad, iPod touch
Simple interface & Easy to use
High success rate & Unlimited usage within validity period.
Compatible with the latest iOS 16
Try It Free
600,000+ Downloads
Try It Free
600,000+ Downloads
Next, you will see three steps to totally fix your broken Messenger using TunesKit iOS System Recovery.
Step 1:

Connect Your iPad

Go Download TunesKit and launch it, and you should connect your iPad to the PC using a USB cable. Once you start to repair your iPad system, you should pay attention to its connection, because the process will end if you do not connect to your iPad properly. Next, click Start to begin fixing Messenger not working on iPad.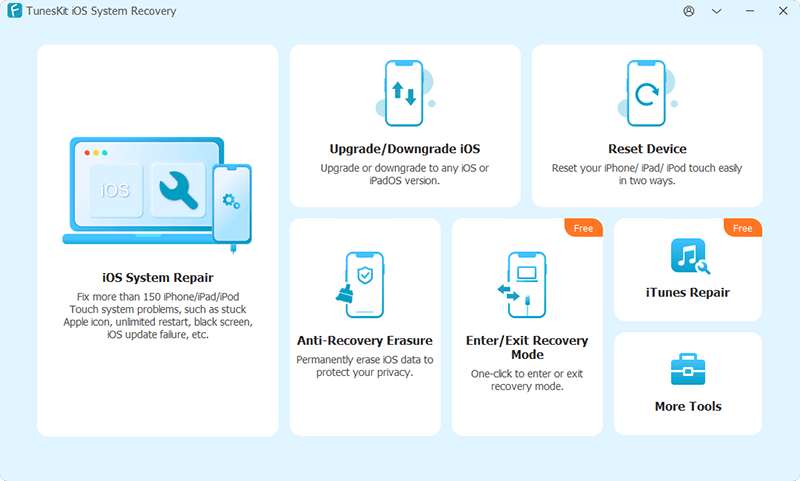 Step 2:

Choose Repair Type

Select Other Problems. Click Start. Go Standard Repair, which will not cause data loss, on the contrary, Deep Repair will erase all the data, but a deep repair on your system. If the former fails to work, back up your data and choose the latter.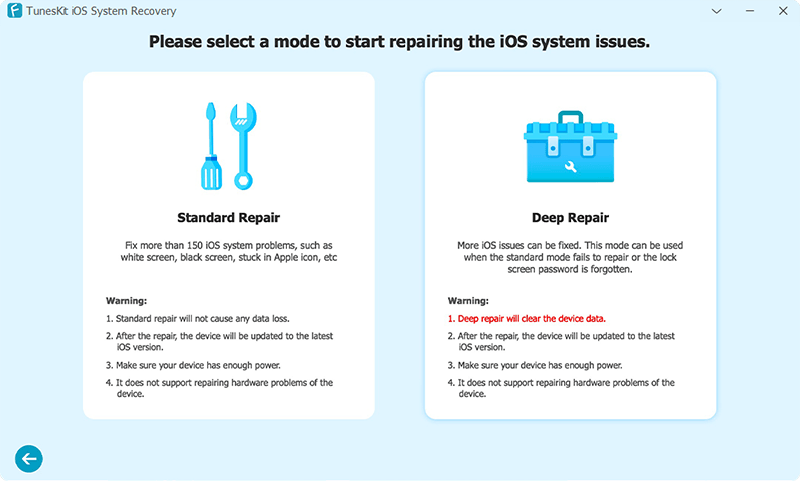 Step 3:

Start to Repair

Check your iPad's information, which is detected automatically. Next, go Download to install the firmware package, and wait for its verification. After that, click Start to repair your iPad system, only a few minutes spent.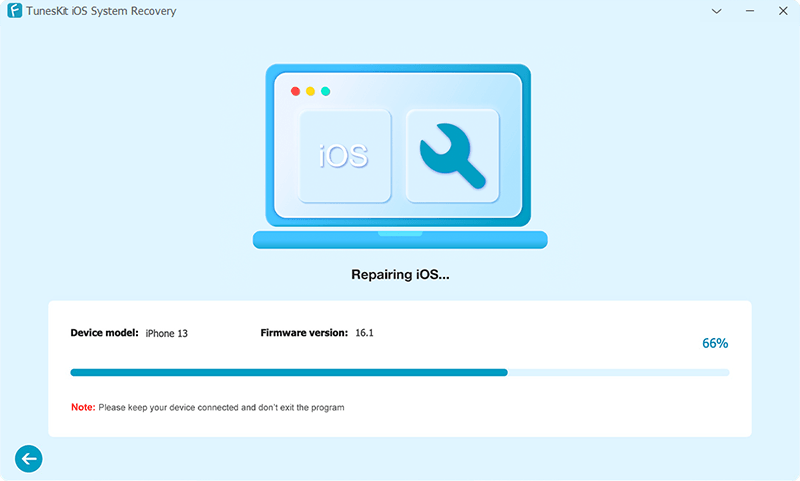 Method 6: Free up iPad Storage
App running requires a certain amount of memory, especially social apps, and you need to provide them with some memory space because viewing pictures, videos and links will take up some storage space on your iPad. If you don't have enough memory for Messenger to run, it won't load any messages. So you need to follow the tips below to check if your iPad has enough memory to support Messenger running.
1. Go to Settings.
2. Tap General.
3. Select iPad Storage.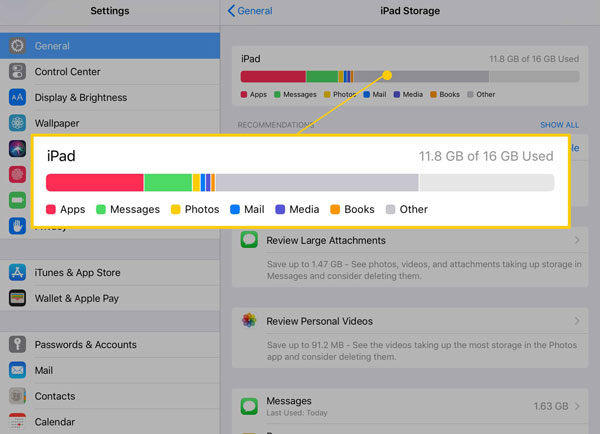 Part 3: Conclusion
Messenger not working on iPad is a common issue. By learning its cause, you can find the appropriate solution or choose the reliable repair tool TunesKit iOS System Recovery to fix your iPad system. Hopefully all of your iPad and Messenger glitches can be completely fixed with this article.