How to Fix iPhone 6 Plus Lagging and Freezing? Heres the Solutions
6 mins read
After a long period of usage, your iPhone 6 plus may sometimes become laggy or keep crashing when you use it. That will bring inconvenience for us when we are required to finish our job with the phone quickly or in a limited time. So why this issue will happen? And how to fix iPhone 6 plus lagging and freezing? This article will give you a detailed analysis and provide you with the full guides to repair your phone.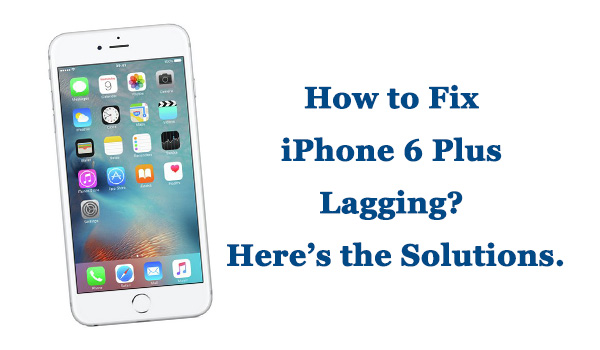 Part 1. Why Is My iPhone So Slow?
The common reasons why your iPhone 6 plus slow and lagging are listed as followed. You can check to see if your phone has the same condition.
1. Memory has been running out
2. Apps glitches on your iPhone
3. iOS system hasn't been updated or being damaged
4. Hardware has been damaged
In the next part, I will provide you with specific and effective solutions based on the common reasons mentioned above.
Part 2. How to Fix iPhone 6 Plus Lagging and Freezing?
To help you fix this problem, I will recommend the top six tips which are commonly used by you.
Fix 1. Remove Unnecessary Apps/ Data
The most effective way to increase your iPhone storage is to remove some unnecessary apps or data that may take up space on your Phone. You can try to search the documents and delete some photos, audio or video files, emails, or messages on your phone.
To remove the apps, long-press the unwanted apps on the main interface of your phone and then delete them.
To remove unnecessary data, go to Settings → General → iPhone Storage on your phone to delete the data that occupy large storage space.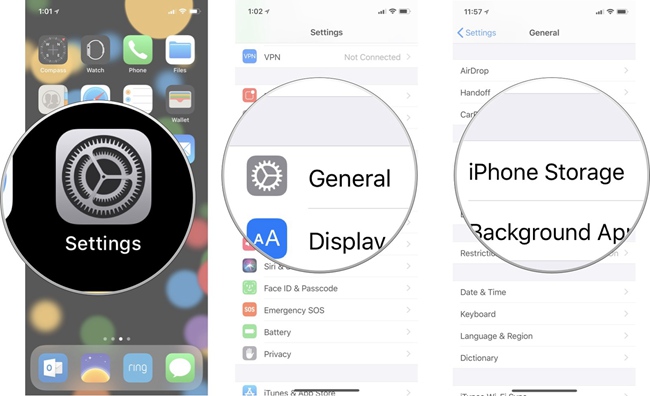 Fix 2. Quit All Apps Running in the Background
Similar to what happens on computers when several programs are running at the same time, your iPhone can also slow down when several apps are running in the background. The application memory on your iPhone is loaded each time you open an app. Your iPhones application memory fills up as more apps are opened. Regardless of whether you're no longer using the app, it remains active in the background and is loaded into your phone's memory until you close it. Since your iPhone has lots of apps open at once, you should expect it to eventually slow down.
To solve it, you can set your iPhone to run certain apps even if they aren't open, here are steps to follow: Open Settings → General → Background App Refresh. This menu shows you which apps are currently allowed to keep running even when they aren't opened on your iPhone 6s Plus.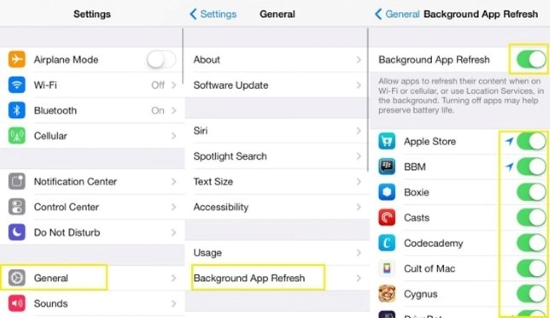 You can simply turn off Background App Refresh for an app if you think you don't need it running in the background. Choose only a few essential apps to keep running as much as possible. After that, check if your iPhone 6 plus lagging and freezing problem persists.
Fix 3. Clear Safari Cookies and History
You can also clear Safari cookies and history which also takes up many storage spaces on your phone. Go to Settings→ Find Safari → Tap Clear History and Website Data. Then select the Clear History and Data in the popup window.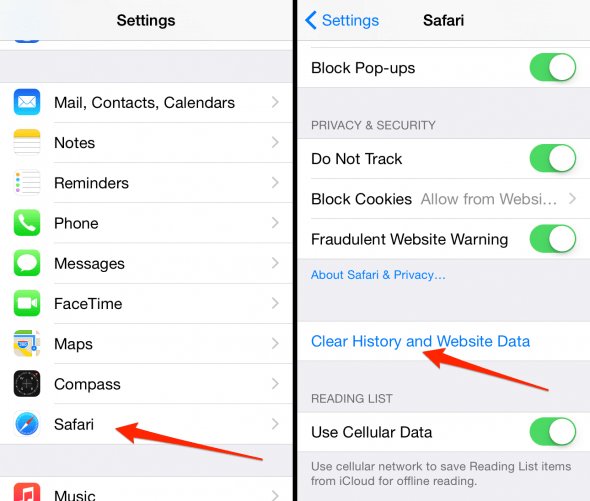 Fix 4. Update Your Apps
The next thing you need to do is to check whether an update is available on the app store.
Step 1. On your iPhone Home screen, click on the App Store.
Step 2. At the top right of the screen, you should see the profile icon, tap on it.
Step 3. Check to if any updates are available.
Step 4. Apps with an update available are labeled "Update available".
Step 5. There is an "Update available" icon on apps with new updates available. Just tap on Update.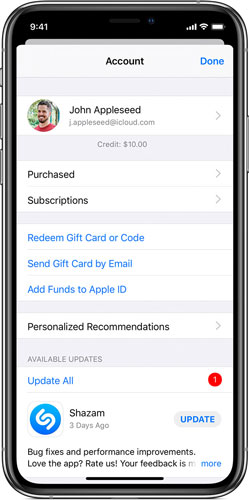 Fix 5. Update Your iOS System
If your iOS system hasn't been updated, some problems in the original one like iPhone 6 plus slow and lagging cannot be fixed. To update an iOS system, you should go to Settings → General → Software Update → click Install Now to update the iOS system.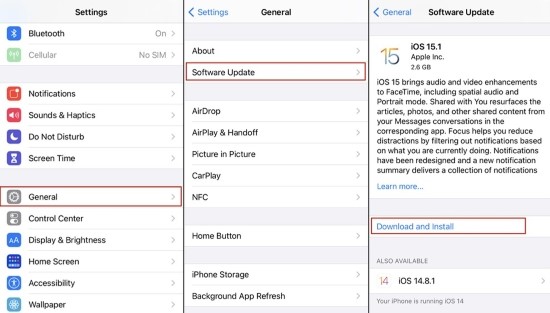 Fix 6. Reboot Your iPhone 6 Plus
To reboot your iPhone 6 plus, press and hold both the power button and the home button for about 20 seconds and wait until your screen goes black. Keep holding until your screen comes black again. Once there is an Apple logo appears you can let go of the button and your iPhone 6 plus will be restarted.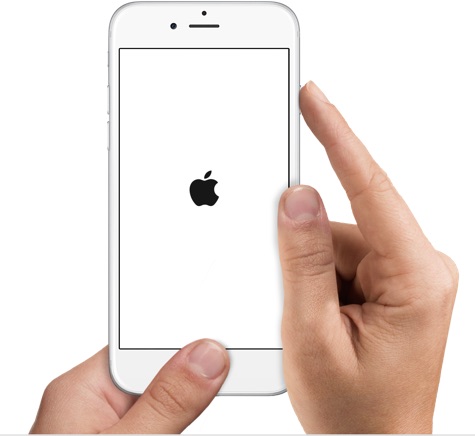 Fix 7. Reset All Settings
In case none of the previously mentioned methods helps your iPhone speed up, you should try resetting its settings. You might have corrupt iPhone settings files or a misconfigured app that slows down your iPhone. Should you wish to give it a try, here are the steps below: head to your iPhone Settings → General → Reset → Reset All Settings. Upon completing the reset, your iPhone will be restored as new by following the on-screen instructions. Afterwards, you will need to reinstall and set up everything on your iPhone.
Fix 8. Use the Professional Repair Tool—TunesKit iOS System Recovery [Loss-Free Repair]
If your iPhone 6 plus lagging and freezing problem still cannot be fixed after doing the tips above, there is a chance that the iOS system of your phone has been damaged for some unknown reasons, so you need to repair them. Here I provide you with the optimal workaround which is to use an iOS repair tool called TunesKit iOS System Recovery software.
Regarded as one of the best iOS recovery software, it can effectively help you solve more than 150 iOS common or serious issues without any data loss. What's more, you don't need to back up and get your device back to normal with easy 3 steps. No matter what issues your iPhone 6 plus appears like stuck in white Apple or iPhone frozen, this professional software can get you out of trouble.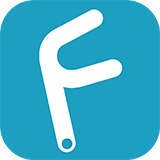 Characteristics of TunesKit iOS System Recovery:
Fix iPhone 6Plus lagging without data loss
Provide Standard Mode and Advanced Mode
Easy to use with friendly interface
Supports the lateset iOS version including 15
Try It Free
600,000+ Downloads
Try It Free
600,000+ Downloads
Here are the detailed instructions on fixing the problem of the iPhone 6 Plus laggy by using TunesKit.
Step 1

Open TunesKit and Connect Your iPhone to PC

First, you need to open TunesKit on your computer. Then connect your phone to the computer via a USB cable. After your phone has been detected by your computer, press Start.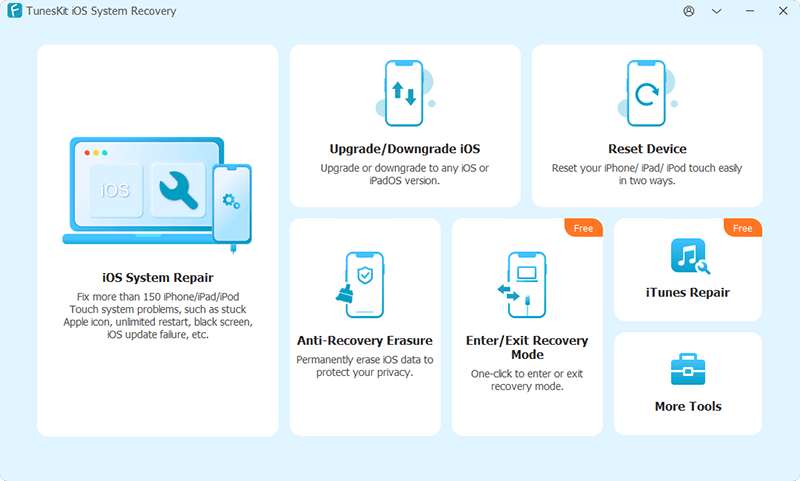 Step 2

Choose a Repairing Mode and Download Firmware Package

To fix the problem that iPhone 6 plus is laggy, choose the Standard Mode first.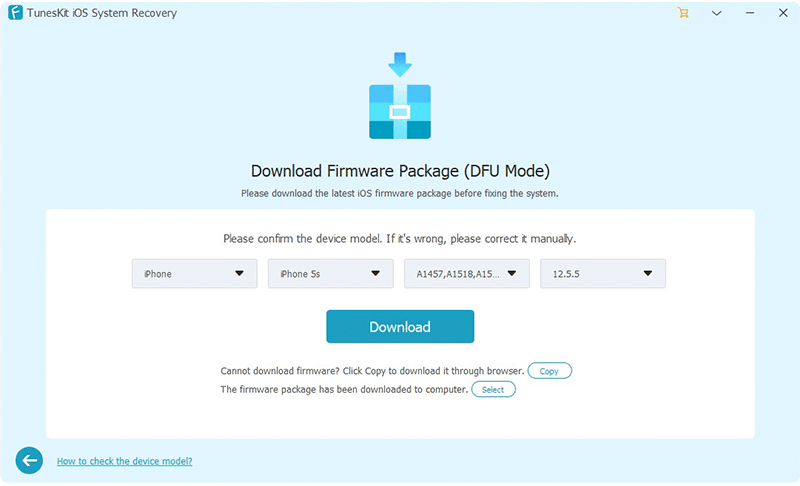 Note: Standard Mode can solve the common iOS issues and repair the iOS system without data loss. And the Advanced Mode can fix more serious issues but it will erase all data on your phone.
Then, confirm your device info is correct and press Download.
Step 3

Start to Fix iPhone 6 Plus Lagging and Freezing

After the firmware package has been downloaded, click the "Repair" button and wait for the recovery process finished.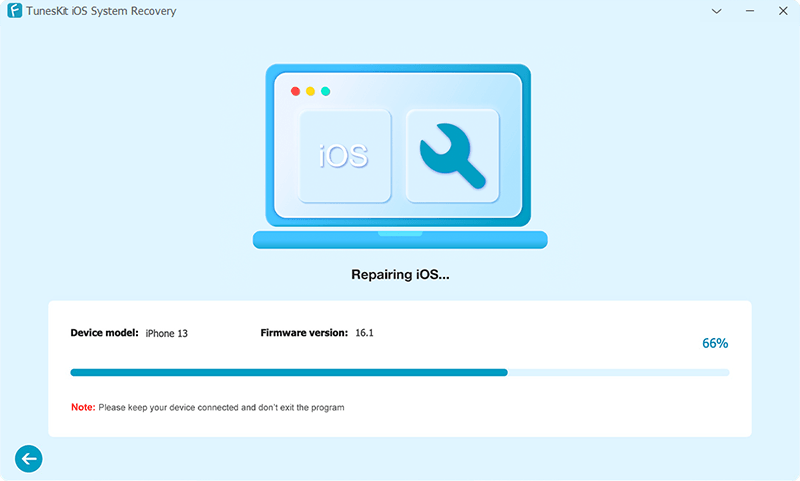 TunesKit is more than an iOS system repair tool, it can also help you downgrade iOS, fix iTunes Error like iTunes error 54, iTunes error 39 , and provide you the function 1-click to enter/ exit recovery mode for free. As TunesKit is very easy to operate, why not download it and have a try?
Fix 9. Set Your Phone to Factory Settings
Before you reset your phone, you should aware that all the data in your phone will be erased after resetting, so you must back up your data first.
To reset your phone to the factory settings, go to Settings→ General→ Find Transfer or Reset iPhone→ Choose Erase All Content and Settings.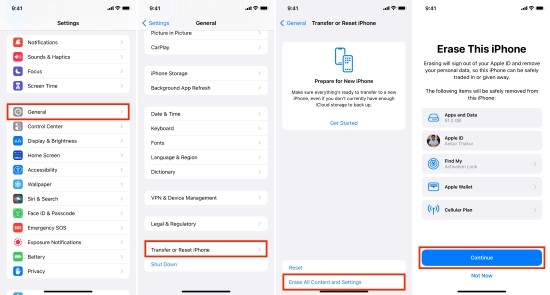 Notes: You can back up your iPhone data by iCloud or iTunes.
Fix 10. Check Your Battery
Batteries have a limited lifespan. When your iPhone battery health is low, consider replacing it or purchasing a new one. If your battery isn't in good health, Apple may throttle your phone's performance remotely, resulting in your phone shutting down suddenly. Check the health of your battery by following these steps: Navigate to Settings → Tap Battery → Battery Health.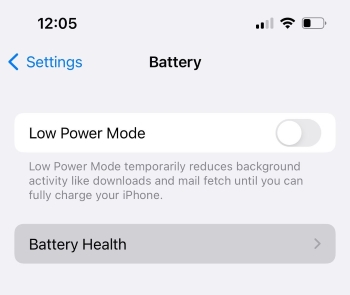 Part 3. The Bottom Line
This article has provided you with 10 useful tips and the optimal workaround. We hope you can fix your issues successfully after reading the steps. By the way, TunesKit iOS System Recovery is one of the fastest and most reliable repairing tools utilized worldwide for business as well as personal perspectives. If you still have any questions about how to fix iPhone 6 plus lagging and freezing, you can leave your voice below.