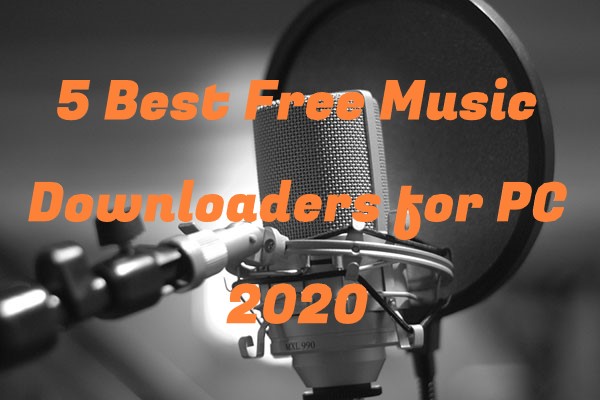 Everyone loves listening to music. Some like to stream the music online, while others search for the music downloaders to download the songs and listen to them whenever they want, and whichever music player they wish to. By downloading music to your PC, you will have better control over your music collection, and you can delete the songs whenever you want. Plus, you can share the downloaded music with whosoever you want to.
Knowing that there is a plethora of music downloaders for you, but we want to make it simple. This article will talk about the free music download apps for computers that you can get for your PC right away.
Any Video Converter Free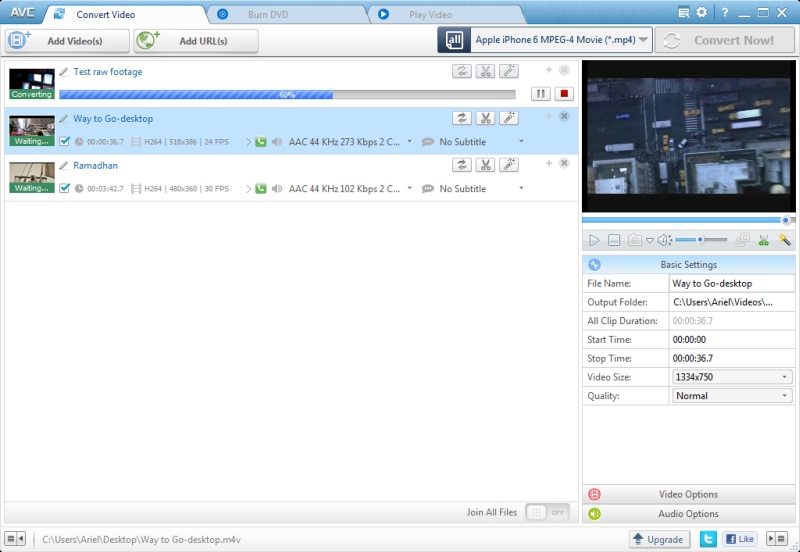 Price: Free
The first Music converter, which can convert any music file from Facebook, SoundCloud, and YouTube and is considered to be one of the best free music download apps for computers, is Any Video Converter. You can copy-paste the link of more than 100 videos from different platforms such as social media sites, music, and video sites, and quickly download the music file like MP3 to listen to it later.
Not just this, the same tool can be used to download 4K music files as well. You may also merge and clip the files if you want. Some of the outputs offered by Any Video Converter are M4A, MP3, WMA, OGC, and AC3. The easy to use interface will allow you to convert video files into seamless audio files.
Pros:
1. Any Video Converter supports more than 100 sites.
2. There are multiple ranges of output format options available.
3. The user-interface is friendly.
Cons:
Keeps on showing pop-request to upgrade the tool.
Freemake YouTube to MP3 Boom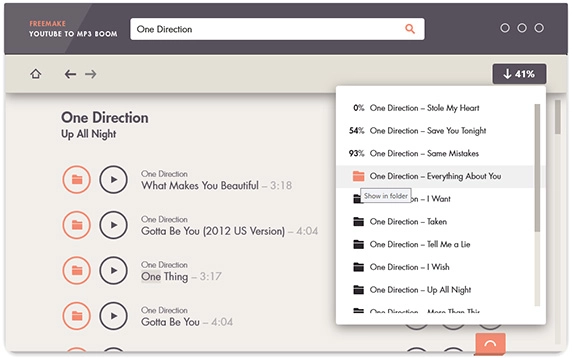 Price: Free
We have included Freemake YouTube to MP3 Boom downloader because this free tool allows you to download thousands of MP3 for no cost at all from YouTube directly. This tool will work only on Windows OS. You can sort out the results according to collections, popularity, and relevance. The collection that it allows you to download might contain hot remixes and full albums. If you want, you may click on the player at the bottom of the downloaded file to listen to the audio quality.
If you wish, you can download the songs one by one. What else, you can click on the download option to download all the popular songs. You will need space on your computer to download every mp3 songs. You may compress the file as well if you wish to lower the file size of the song.
Pros:
1. Freemake YouTube to MP3 Boom comes along with internal song search.
2. You can download mp3s in bulk.
3. You will get the option to preview the song.
Cons:
1. There is no queue available.
2. Download history will be available for the current session only.
MP3JAM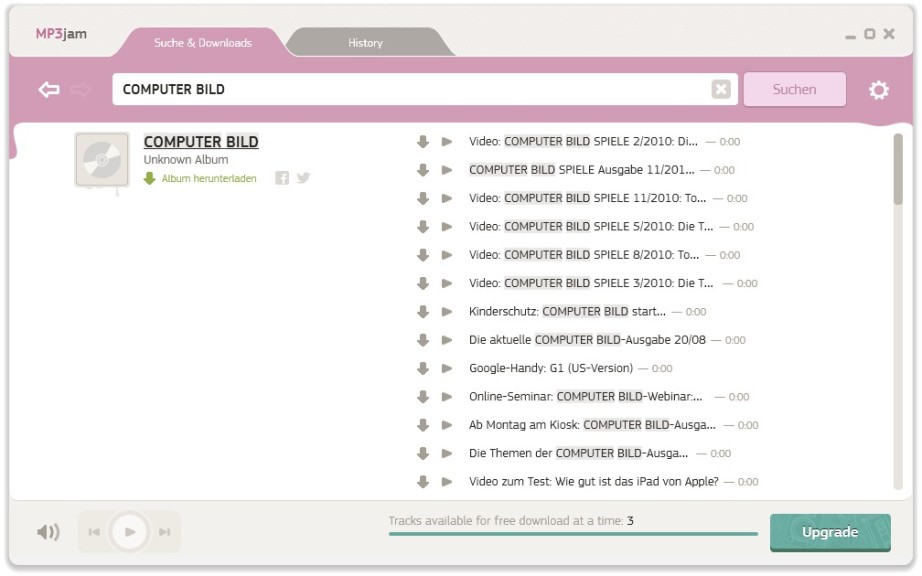 Price: Free
Another free music download software that works seamlessly is MP3JAM. The tools come along with an inbuilt music search, and you may copy-paste the music files from YouTube as well. The algorithm of MP3JAM works in a superb way by showing you all the popular tracks so that you don't get to miss out on any leading songs.
The hot songs will be listed on the top, and you can download the full album songs, or the whole album. The choice is yours. The tool works effortlessly and quite fast. The tool also has a simple player, so that you get to listen to the songs both before and after the song download.
Pros:
1. It has a powerful in-built music search feature.
2. Comes along with advanced filtration option and ranging.
3. The music player is quite useful.
Cons:
You can download only up to 5 tracks.
Songr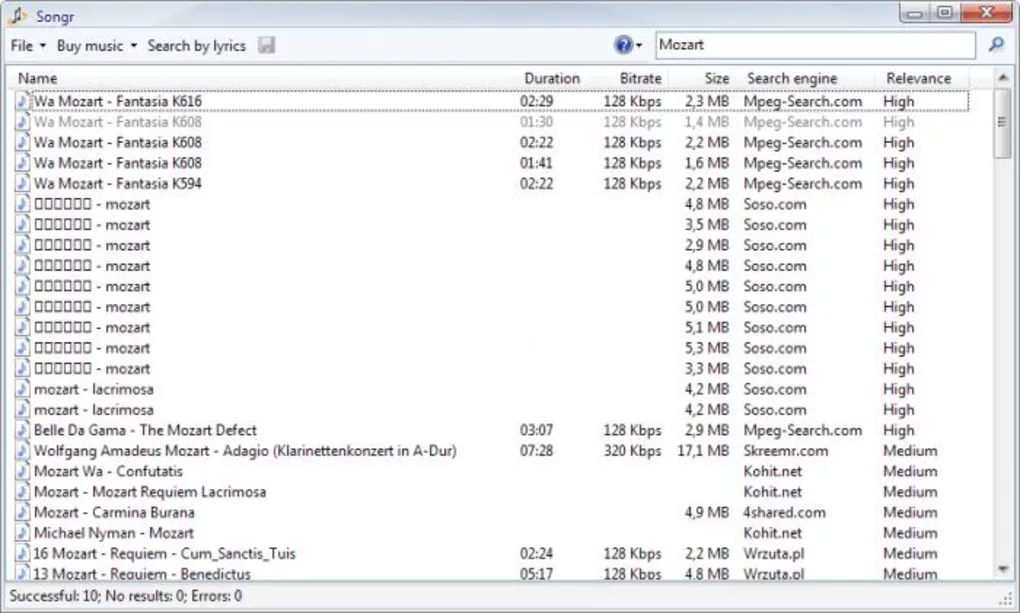 Price: Free
When it comes to free music downloaders that are lightweight and allow you to download whatever songs you want, choose Songr. The interface of Songr is great, and it works effortlessly. The good thing about Songr is that it searches the entire net for a requested song to be downloaded. This is the reason why you will see all sorts of sites once the search is done.
You may buy some songs from Amazon or iTunes; however, we recommend going with the free tracks, because you will find many. The tool comes with an inbuilt-player.
Pros:
1. You can search for songs by lyrics.
2. There are no ads at all.
3. You can preview the music once downloaded.
Cons:
The interface is not easy to understand.
MP3 Rocket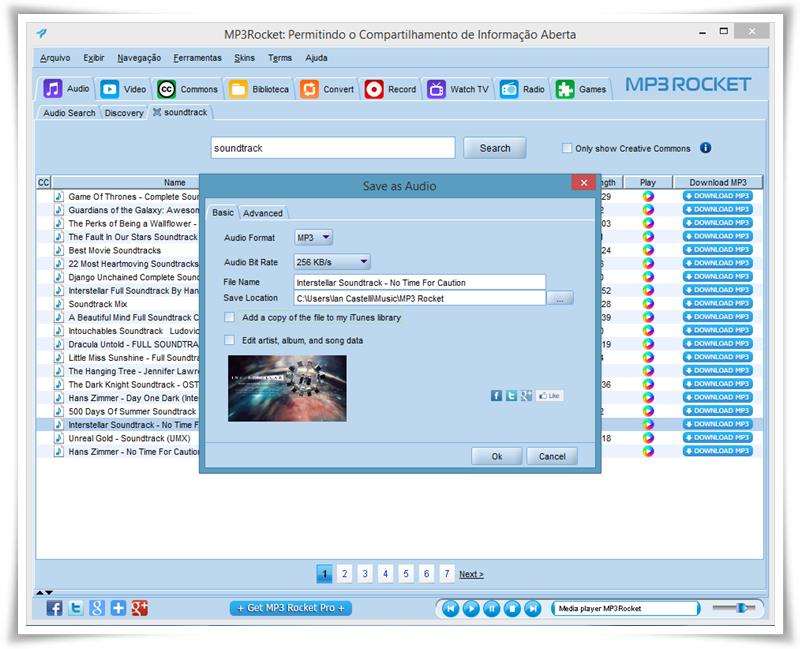 Price: Free
MP3 Rocket is a trustable MP3 downloader for Windows. If you want to download mp3 in good quality, you may use this free tool. However, readers may note that you will be able to download songs only from YouTube. The tracks will be delivered to you in 256 kbps and an MP3 format.
You can also use this tool for sound recording, radio streaming, ringtone creation, and more. The basic version comes for free, but if you want, you may go for the higher, which is the paid version.
Pros:
1. Downloads song very fast.
2. The songs can be directly transferred to iTunes.
3. Music can be previewed.
Cons:
Adware alerts.
TunesKit Audio Capture - A Great Alternative
TunesKit Audio Capture is a superb sound capturing tool for your computer and can record any sound produced by the computer in just one click. Once you have recorded your favorite track, you can choose from multiple outputs, such as MP3, M4B, M4A, AAC, FLAC, and WAV. The reason for so many outputs is to allow users to listen to the music file in whatever device they want.
Features:
1. The interface is easy to use.
2. If you face any challenge, you can get in touch with the customer support 24 x 7.
3. You can easily extract audio tracks from any video.
4. Files get converted into multiple formats.
How to use it?:
Step 1: Launch TunesKit Audio Capture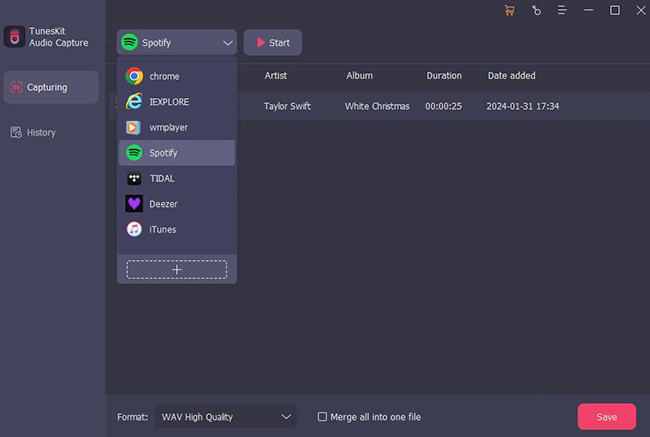 Once you launch the tool, you will see some programs on the main page, such as WMP, IE, Chrome, and more, choose the required program. If you can't find the program that you need, you just need to click on the "+" icon to add the program.
Step 2: Setting the capture parameters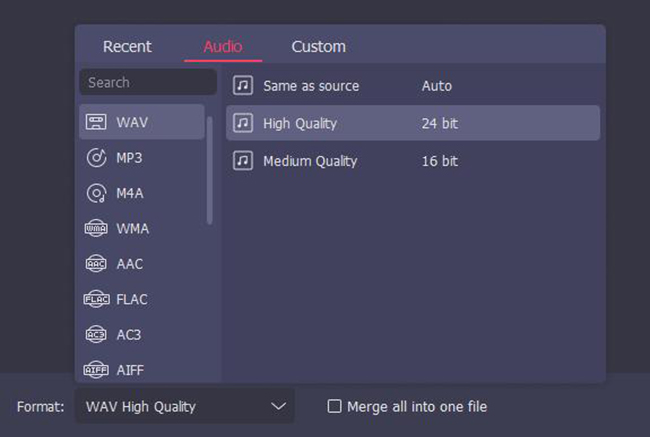 On this page, you will be able to select the output formats. Choose from the drop-down menu, and allow the preset to be at high quality.
Step 3: Get ready to capture the tracks.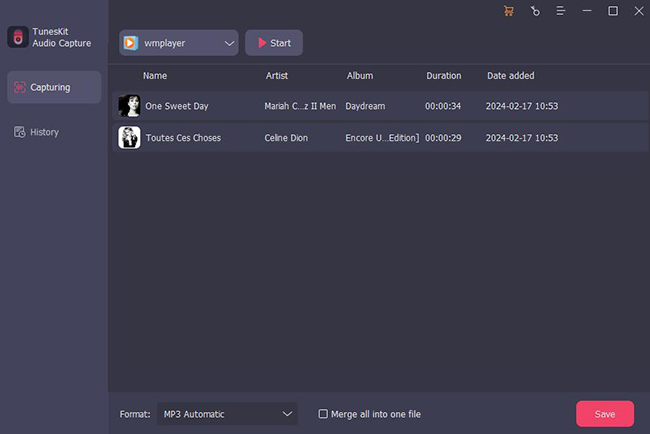 Now, go back to the media program that you have chosen, and from there, select the audio file or music file to start capturing it.
Step 4: Split or merge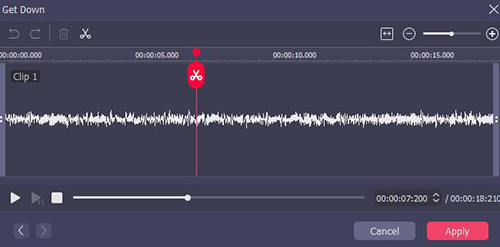 If you wish to merge or split the song/songs, you may use it. You may capture various tracks at once as well.
Conclusion
If you don't want to get multiple free MP3 music downloader for PC, you may think of getting Tuneskit Audio Capture. Even though this tool is not 100% free, but you get a free trial when you download it. The quality you will get after recording the song on your PC will be as good as the original song. Tuneskit Audio Capture is very easy to use, and it comes along with many quality features, and that's the reason why we recommend it.

Nick Orin is a review writer, software geek and Mac OS enthusiast. He spends all his free time in searching useful software and gadgets to share with others.