10 Best Music Downloader for PC - Free & Paid
Updated by Nick Orin on Aug 29 2022 11:00 AM • Category:
Record Audio
7 mins read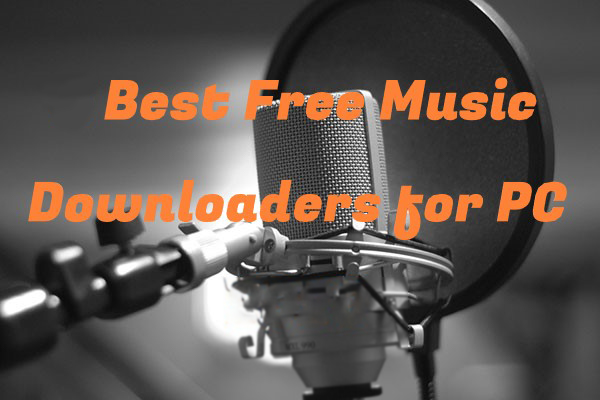 Everyone loves listening to music. Some like to stream the music online, while others search for music downloaders to download the songs and listen to them anytime, anywhere. By downloading music to your PC, you will have better control over your music collection, and you can delete the songs at will.
Knowing that there is a plethora of music downloaders for you. But we want to make it simple. This article will talk about the 10 best music downloaders for PC so that you can get your favorite music downloads without effort. Now let's get started.
#1 TunesKit Audio Capture - Best Music Downloader for PC
TunesKit Audio Capture is a superb sound-capturing tool for your computer and can record and download music from online websites and desktop software with losslessly quality and ID3 tags. You can choose from multiple outputs, such as MP3, M4B, M4A, AAC, FLAC, and WAV. And it comes with an audio editor to trim the music downloads as ringtones and edit the ID3 tags. Then you are able to play the captured music on whatever device you want.
Features:
Download any types of music on PC and Mac
Easily extract music tracks losslessly with ID3 tags preserved
Support merging, trimming, and editing
Download and convert music tracks into multiple formats
How to Get Music Download via Best Music Downloader for PC
Step 1: Launch TunesKit Audio Capture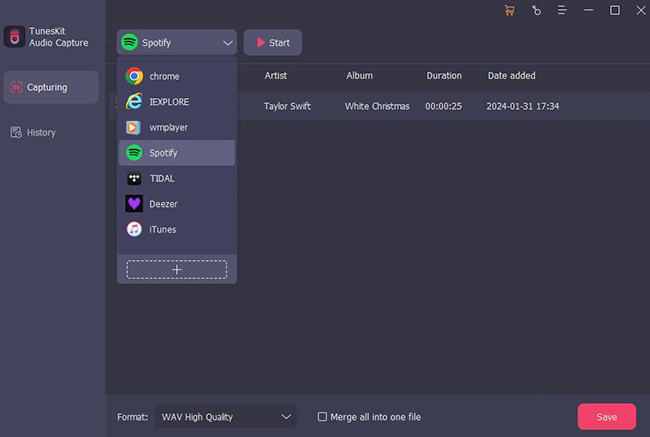 Once you launch the tool, you will see some programs on the main page, such as WMP, IE, Chrome, and more, choose the required program. If you can't find the program that you need, you just need to click on the "+" icon to add the program.
Step 2: Setting the capture parameters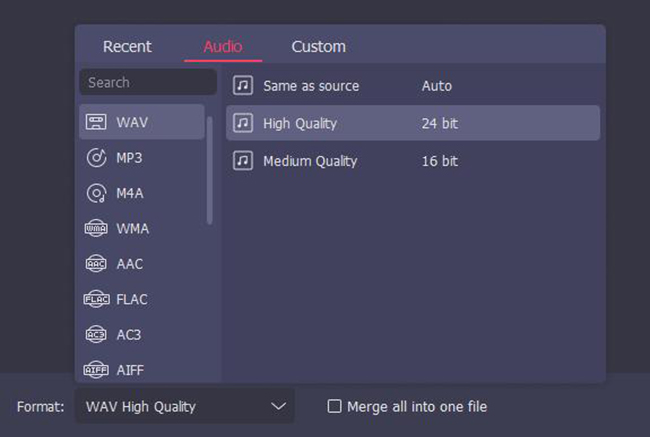 Choose from the Format button, you will be able to select the output formats, codec, channel, sample rate and bit rate.
Step 3: Get ready to capture the music tracks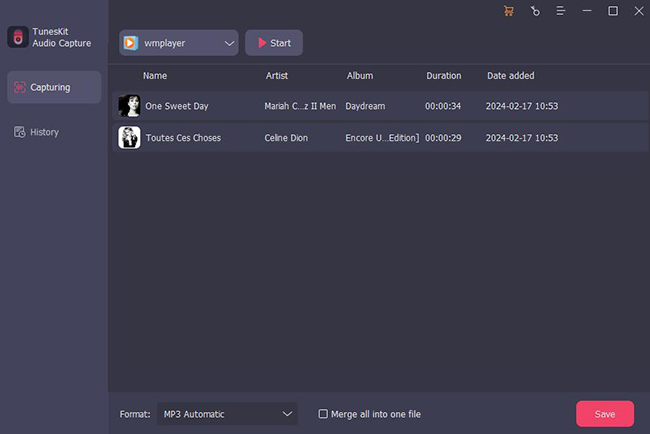 Now, go back to the media program that you have chosen, and from there, select the audio file or music file to start capturing it. Whe you finish, click the Stop button.
Step 4: Edit the downloaded music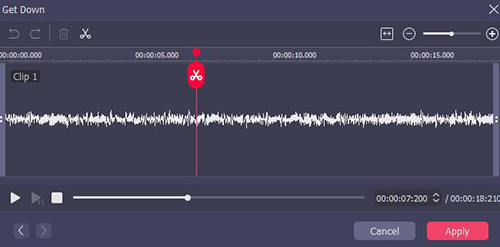 When you get your favorite music downloads, you can click on the Edit button to trim the music or edit the ID3 tags on Tag side. And remember tap the Save button. After that, the latest music tracks will be in the History list, you can hit the Search icon to locate the target folder.
#2 Any Video Converter - Free Music Downloader for PC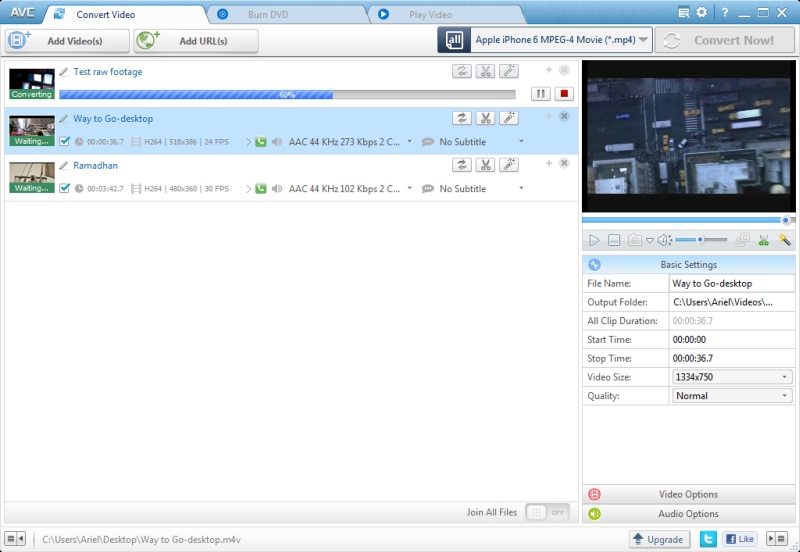 As a free media downloader, Any Video Converter can convert any music file from Facebook, SoundCloud, and YouTube and is considered to be one of the best free music downloader for PC. You can copy-paste the link of more than 100 videos from different platforms such as social media sites, music, and video sites, and quickly download the music file like MP3 to listen to it later.
Not just this, the same tool can be used to download 4K music files as well. You may also merge and clip the files if you want. Some of the outputs offered by Any Video Converter are M4A, MP3, WMA, OGC, and AC3. The easy-to-use interface will allow you to convert video files into seamless audio files.
Pros:
1. Any Video Converter supports more than 100 sites.
2. There are multiple ranges of output format options available.
3. The user-interface is friendly.
Cons:
Keeps on showing pop-request to upgrade the tool.
#3 Freemake YouTube to MP3 Boom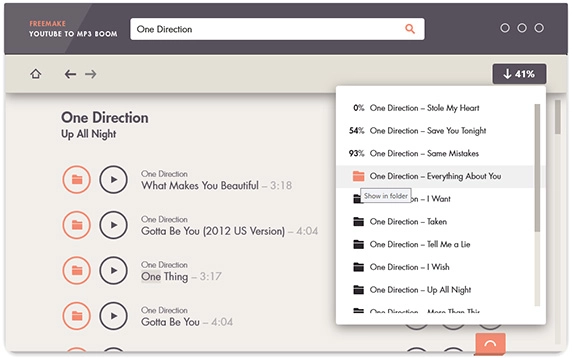 We have included Freemake YouTube to MP3 Boom downloader as one of the free music downloaders for PC because this free tool allows you to download thousands of MP3 for no cost at all from YouTube directly. This tool will work only on Windows OS. You can sort out the results according to collections, popularity, and relevance. The collection that it allows you to download might contain hot remixes and full albums. If you want, you may click on the player at the bottom of the downloaded file to listen to the audio quality.
If you wish, you can download the songs one by one. What else, you can click on the download option to download all the popular songs. You will need space on your computer to download every MP3 songs. You may compress the file as well if you wish to lower the file size of the song.
Pros:
1. Freemake YouTube to MP3 Boom comes along with internal song search.
2. You can download MP3s in bulk.
3. You will get the option to preview the song.
Cons:
1. There is no queue available.
2. Download history will be available for the current session only.
#4 MP3JAM - Free Music Downloads for Computer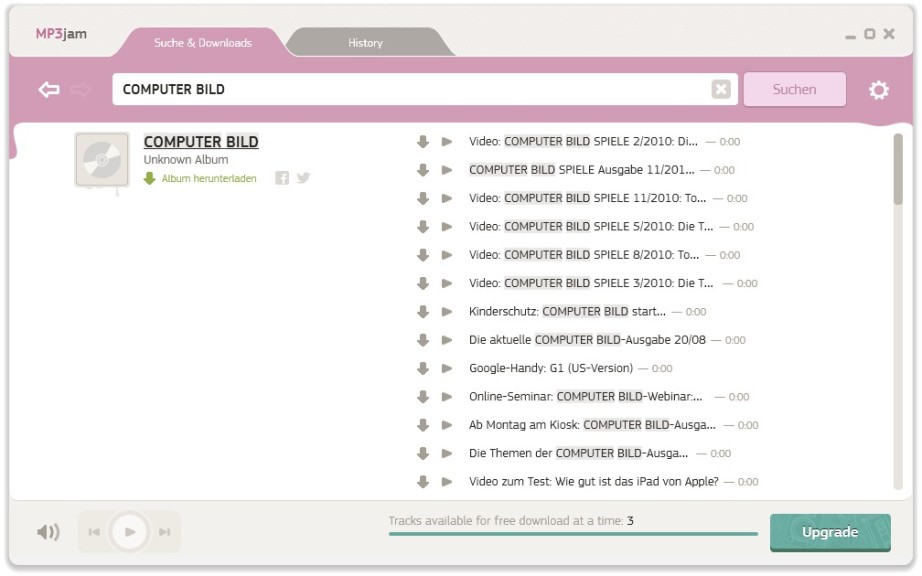 Another free music download software for PC that works seamlessly is MP3JAM. The tools come along with an inbuilt music search, and you may copy-paste the music files from YouTube as well. The algorithm of MP3JAM works in a superb way by showing you all the popular tracks so that you don't get to miss out on any leading songs.
The hot songs will be listed on the top, and you can download the full album songs, or the whole album. The choice is yours. The tool works effortlessly and quite fast. The tool also has a simple player, so that you get to listen to the songs both before and after the song download.
Pros:
1. It has a powerful in-built music search feature.
2. Comes along with advanced filtration option and ranging.
3. The music player is quite useful.
Cons:
You can download only up to 5 tracks.
#5 Songr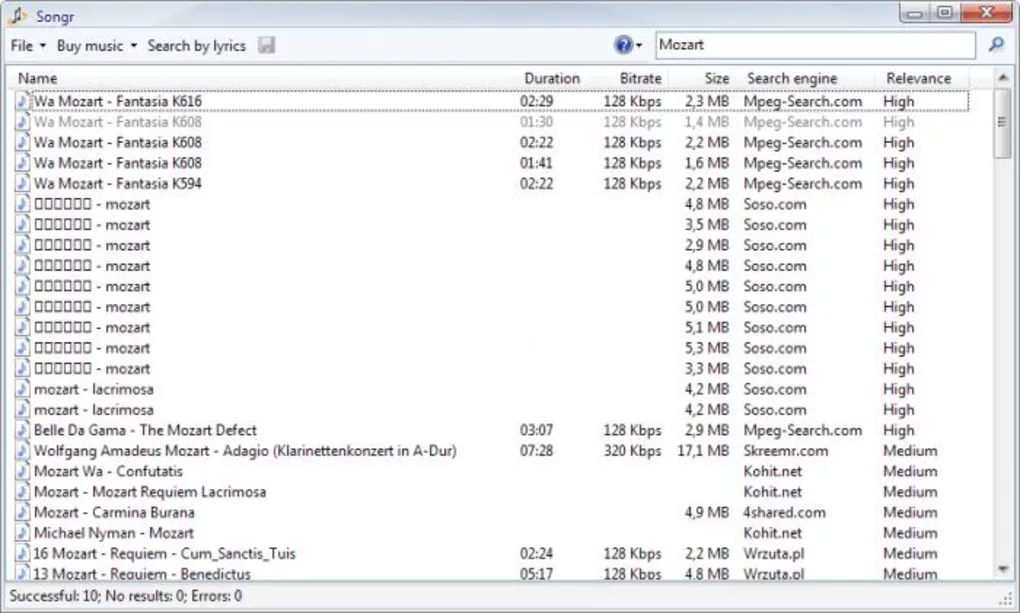 When it comes to free music downloader for Windows 10 that is lightweight and allows you to download whatever songs you want, choose Songr. The interface of Songr is great, and it works effortlessly. The good thing about Songr is that it searches the entire net for a requested song to be downloaded. This is the reason why you will see all sorts of sites once the search is done.
You may buy some songs from Amazon or iTunes; however, we recommend going with the free tracks, because you will find many. The tool comes with an inbuilt-player.
Pros:
1. You can search for songs by lyrics.
2. There are no ads at all.
3. You can preview the music once downloaded.
Cons:
The interface is not easy to understand.
#6 MP3 Rocket - Free MP3 Music Downloader for PC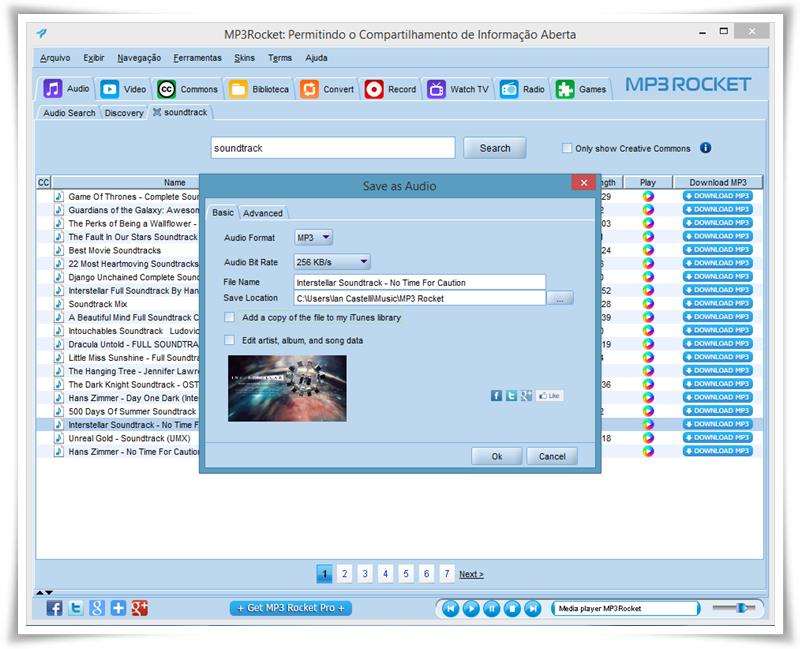 MP3 Rocket is a trustable free MP3 music downloader for PC. If you want to download MP3 in good quality, you may use this free tool. However, readers may note that you will be able to download songs only from YouTube. The tracks will be delivered to you in 256 kbps and an MP3 format.
You can also use this tool for sound recording, radio streaming, ringtone creation, and more. The basic version comes for free, but if you want, you may go for the higher, which is the paid version.
Pros:
1. Downloads song very fast.
2. The songs can be directly transferred to iTunes.
3. Music can be previewed.
Cons:
Adware alerts.
#7 ByClick Downloader - Best Music Downloader for PC Free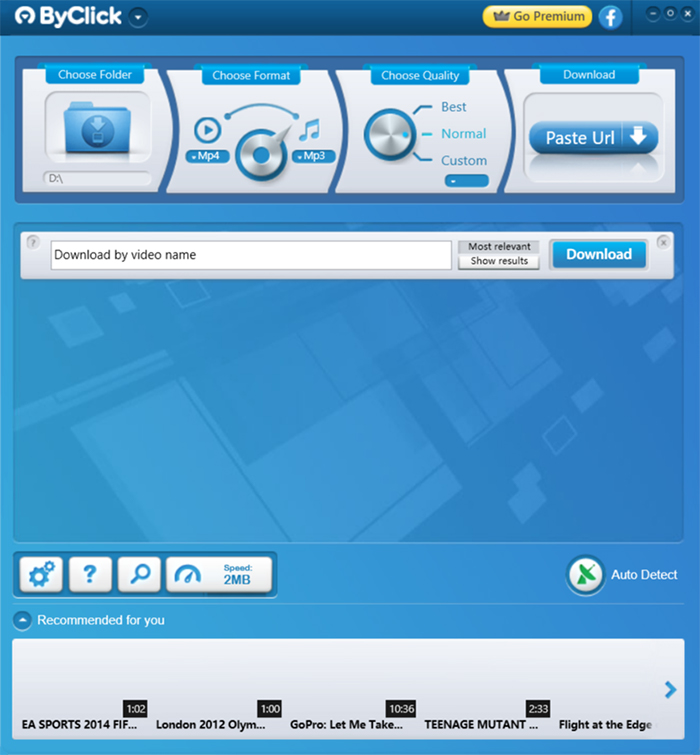 ByClick downloader is a professional music downloader for PC, it has a free trial so you can free download the music you want. This software supports choosing output format and music quality and allows you to download the YouTube video and playlist by pasting the URL. When you copy the link, it will automatically detect the link and a popup asking if you want to download it.
Pros:
1. Support music and playlist download.
2. Automatically detect the URL cpoied
Cons:
1. Sometimes the download task is not smooth
#8 DoremiZone - Online Free Music Downloader for PC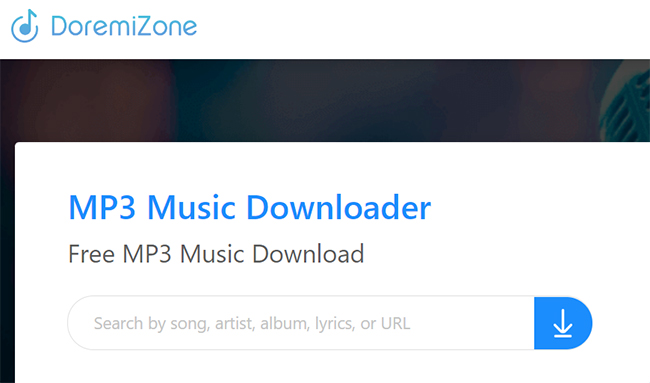 As an online free MP3 downloader, DoremiZone can help you download your favorite music without any hassle. Simply copy the URL of the target music and tap the Download button, it will start detecting the link and show you the search result with various quality options up to 320 kbps.
Pros:
1. Download music or playlist for free
2. Support up to 320kbps quality music downloads
Cons:
1. Unsupported download from some websites
#9 Jamendo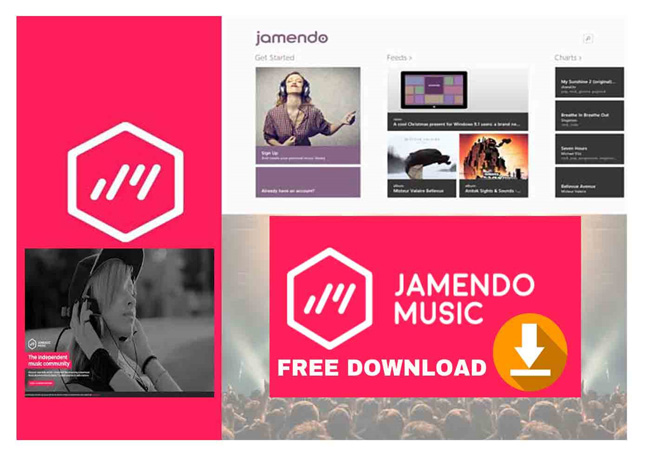 Jamendo Music is a music website and community that helps you discover new independent artists, music, playlist, radios, etc. Also, it provides royalty-free music for commercial use. It supports free streaming and free MP3 download on the independent model. But the downside is that the free MP3 downloads are of low and medium quality. Some music will require a license for HQ quality audio files.
Pros:
1. Gather indipendent artists and music
2. Provide free and paid music download
Cons:
1. High quality downloads requires a subscription or a paid license
#10 MP3Paw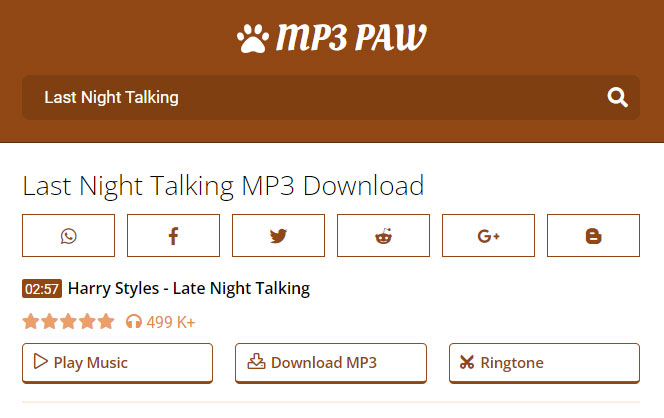 MP3Paw is a music search engine and downloader for downloading MP3s online for free. There is almost the full range of music available for free download, all you need to do is add the keyword of your favorite song to the search bar, and the results will appear instantly. Plus, it allows cutting your target song to a ringtone so you can get free ringtone downloads of your favorite music.
Pros:
1. Offer massive and free music download in different audio quality
2. Support ringtone editing
Cons:
1. Only MP3 downloads are supported
Conclusion
Today we have concluded 10 best music downloaders for PC. If you're still not sure which one to choose, you can think of getting Tuneskit Audio Capture. Even though this tool is not 100% free, but you get a free trial when you download it. The quality you will get after recording the song on your PC will be as good as the original song. Tuneskit Audio Capture is very easy to use, and it comes along with many quality features, and that's the reason why we recommend it.