How to Download Audio from Facebook Messenger 
Posted by Adam Gorden on Jun 24, 2022 5:00 PM • Category:
Record Audio
5 mins read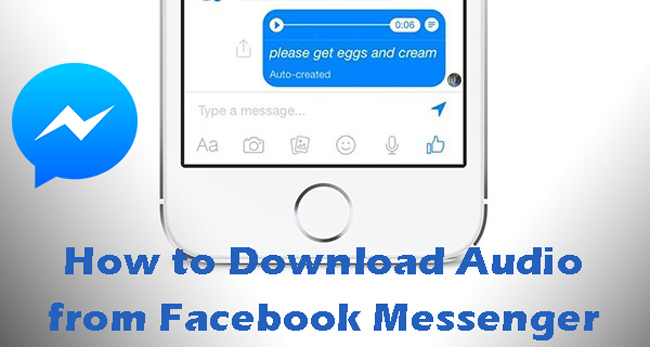 Facebook Messenger is one of the most widely used chat and messaging apps on the planet. It is being used increasingly to interact via text, audio, and video. However, one of the most often requested questions among Facebook Messenger users is how to store audio files from the program. Currently, the ability to save audio messages is not a built-in function of Facebook Messenger. Fortunately, there are still a few other ways to store audio messages on your desktop or laptop.
In this post, we will show you how to download audio from Messenger with just a few steps. Just follow the article to the end to acquire the skill.
Part 1: How to Download Audio from Messenger on Facebook Web
Since the Messenger mobile app cannot be used to download audio files or voice communications from Messenger. You'll have to go to m.facebook.com on a desktop instead. This is due to the lack of a "Download" feature in the Messenger mobile app.
You might also be curious about the distinction between "m.facebook.com" and "facebook.com". The mobile version of the Facebook website is "m.facebook.com", which is more compatible and speedier on mobile devices. "facebook.com", on the other hand, is the desktop version of Facebook. You'll want to use "m.facebook.com" because it includes additional capabilities, such as downloading music files. Follow these steps to download your audio on massager successfully:
How to Download Audio from Messenger on Facebook Web Version
Step 1

First, log in to your Facebook account.

Go to your web browser and search for m.facebook.com. Once on the website, log in to your Facebook account by entering your email/mobile and password.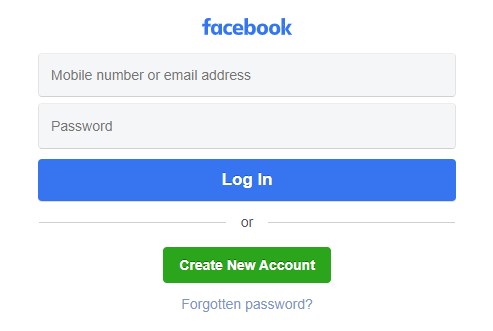 Step 2

Click on the 'Messenger' icon to proceed to the message's platform.

After successfully logging in, go to the navigation bar and click on the Messenger icon. This will provide you with a list of messages on your Facebook account. Find the message with the audio you want to download and click on it to open.
Step 3

Click on the three dots to download your audio.

Once you are in the message conversation with the audio, move to the audio you want to download. You'll see a "Play" button, a "Volume" icon, and a "three dots" icon on the audio. You may play the audio by pressing the play button and changing the volume by pressing the volume icon. On the other hand, the three dots indicator will provide a new option. To access a new option, click the three dots icon. The three dots indicator appears solely on the "m.facebook.com" website; therefore, if you don't see it, you're on the wrong page.

After clicking on the three dots, you will see the "download" option. Click on it to download the audio. The audio will be downloaded in "MP4" format and stored on your computer. You can open the file to listen to it and confirm that it is on your computer.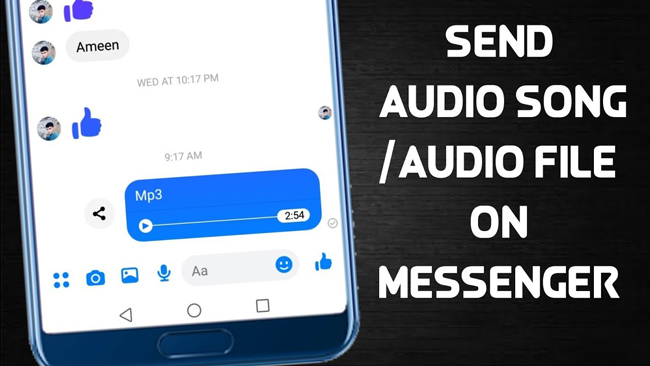 Part 2: How to Download Audio from Facebook Messenger on PC
Another way to download audio from massager is to use the audio recorder on your PC. There is numerous software available on the internet for audio recording, but here, we recommend the Tuneskit Audio Capture.
TunesKit Audio Capture is a multi-track audio grabber created specifically for recording audio tracks from online audio and video-sharing websites, social networking sites, and media players. With this software's help, you can record audio, and live calls from your Facebook Messenger.

Key Features of TunesKit Audio Capture:
Allow trimming, cutting and editing audio records
Record Messenger audio losslessly with ID3 tags
Formats selection: MP3, WAV, FLAC, ACC, M4A and M4B
Capture any type of audios on your Windows or macOS computer
Try It Free
600,000+ Downloads
Try It Free
600,000+ Downloads
To use the TunesKit Messenger Audio Capturer, follow the steps below:
How to Record Audio from Facebook Messenger on Desktop
Step 1

Open Tuneskit Audio Capture

When you launch TunesKit Audio Capture from your desktop, you'll notice that it contains icons for various software you've installed. If your desired software is not listed, you can add it by pressing the '+' button.

Because you can access Facebook through browsers, ensure your preferred browser is included in the list. Click the 'Format' tab to set the output format before beginning to record. You can also skip this step and retain it as MP3 by default.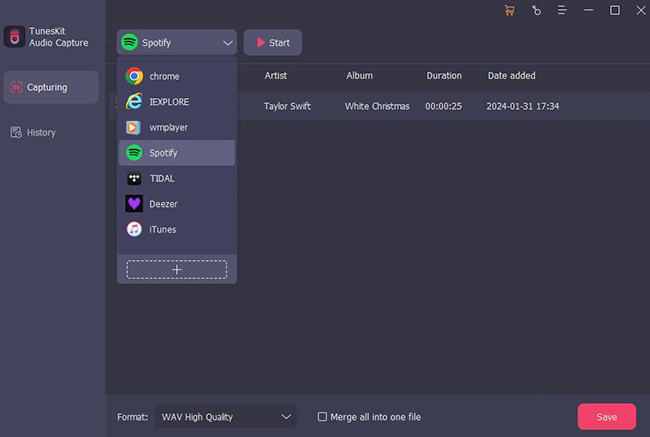 Step 2

Play the audio in the Messenger to record

Find the Messenger audio tracks you wish to record and start playing them. Then TunesKit Audio Capture will automatically start recording and extracting audio from Facebook videos, lives, or video calls. By the way, it offers multi-track audio recording, so you can listen to and record all of your favorite Facebook Messenger audio files at the same time.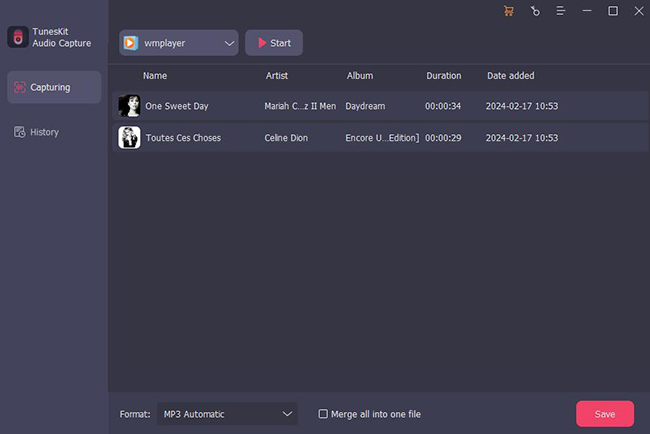 Step 3

Edit Messenger audio recording

When it ends, click on the 'Stop' button, and the recorded Messenger audios are listed in the Capture list. Also, each Messenger audio track has an 'Edit' option, so you can click it to trim and cut undesirable Facebook audio snippets, such as commercial advertisements, so that you may hear the actual pleasant sounds from Facebook.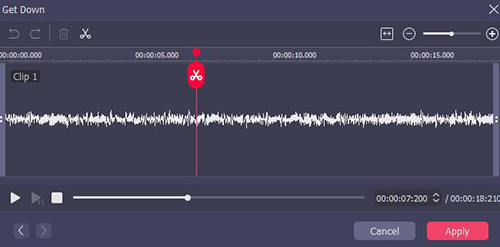 Step 4

Save the Messenger audio recording on your PC

After the editing, all recorded Facebook audios can be accessible in the History list when you click the Save button. The recorded Facebook audio can also be found in the destination folder.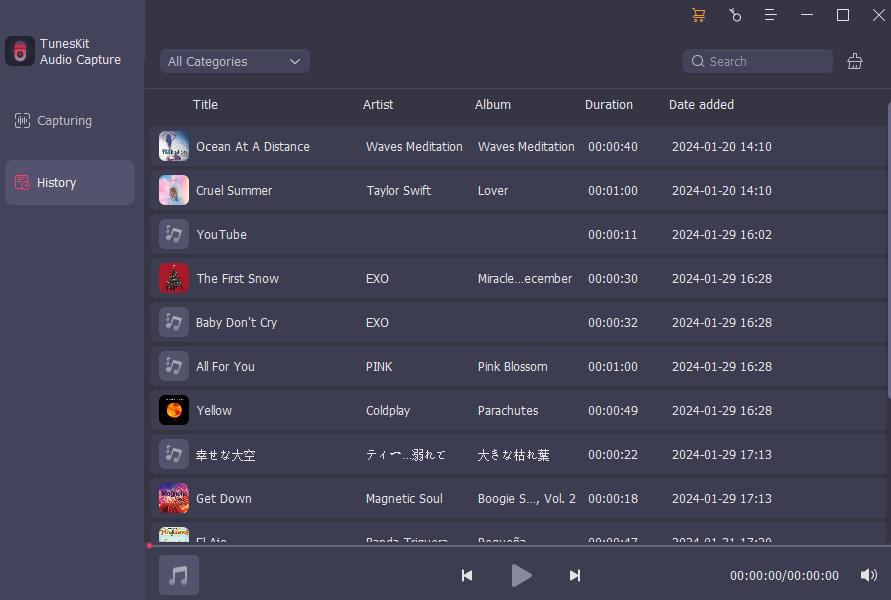 Part 3: How to Download Audio from Messenger on Phone (Android/iPhone)
Maybe you do not want to access the above means to download the audio from Facebook messenger since you are unwilling to download audio from Messenger on a desktop. You can also use the inbuilt screen recorder available on your phone, both Android and iPhone. To use the inbuilt screen recorder, proceed as follows.
How to Download Audio from Messenger on Phone
Step 1: Launch the "Settings" app and select "Control Center". Select "Customize Controls" and scroll down to "Screen Recording" once you've clicked. When you've located it, hit the green plus to add it to the Control Center.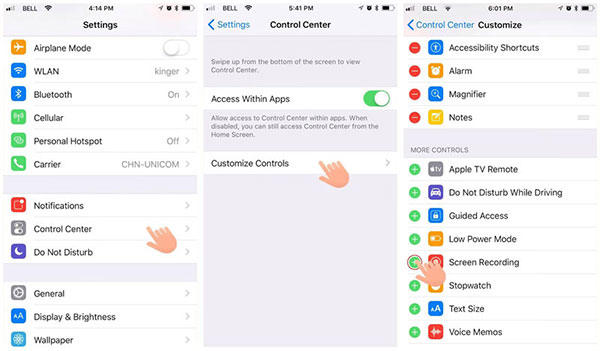 Step 2: Open Control Center and select recording if the option has been successfully added. To do so, simply tap and hold the screen recording button until a pop-up window appears. You must now tap "Start Recording" to start the recording. Whether you're recording a Facebook Messenger video call or another screen activity makes no difference. You will have the ability to do so. If you only want to record the audio, tap "Microphone Audio".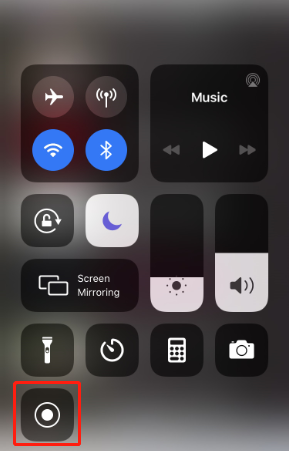 Step 3: When your call is over, hit the red blinking bar at the top of the screen. Select "Stop Recording" now. You can also stop recording by going to the Control Center and selecting the same choices.
Final thought
Now you have got the methods about how to download audio from Messenger. Downloading audios from massager on your PC is easier and faster with the TunesKit Audio Capture. This is because it does not require much prior knowledge, just a few outlined steps. It makes audio downloading easier and even more secure. Get your TunesKit Audio Capture and enjoy its benefits.