Free Music Archive Download-Top 3 Best Methods
Posted by Adam Gorden on Feb. 17, 2020 10:30 AM • Category:
Record Audio
5 mins read
Free Music Archive is a free music resource site for downloads and royalty free music sites. It has two sections: Pro and FMA. Each of them has a different collection of music. In Pro, you can download royalty-free music and use it on any streaming media platform, including YouTube, Twitch, etc. In FMA, you can get music shared by various original music producers from the FMA community. And it can also be downloaded and listened to.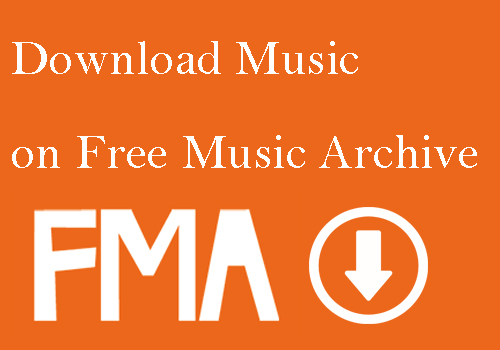 Before you download, one thing to be aware of is that songs are copyrighted. You must abide by the terms of the license for music, although you can get Free Music Archive download. For example, in Pro, if you do not buy a Tribe of Noise Pro license, you are not allowed to use, share in any condition. In FMA, the songs are free to use under specific conditions: share and adapt. And, crucially, you can't use downloaded songs for commercial purposes.
Then, in this post, we're going to introduce three ways to download music from Free Music Archive for offline listening. Now let's dive into it.
Free Music Archive Download via TunesKit Audio Capture
As a powerful audio recording software, TunesKit Audio Capture is capable of recording and downloading any audio from all kinds of streaming media platforms, browsers, players, and so on. With the help of the professional TunesKit Audio Capture, users can get high-quality music in different output formats and cut it as their needs. Therefore, it is a good choice for people as Free Music Archive download software. You can draw support from this product to record record Free Music Archive songs losslessly, and save the music as MP3, FLAC, WAV, etc.

Key Features of TunesKit Audio Capture
Record and download streaming audio from Free Music Archive
Support multiple output formats like MP3, FLAC, WAV, etc.
Download Free Music Archive song losslessly and full ID3 tags
Have many convenient functions like trimming, cutting, merging.
Try It Free
600,000+ Downloads
Try It Free
600,000+ Downloads
Steps to Download Free Music Archive
Step 1: Download and launch TunesKit Audio Capture, a simple interface will be displayed.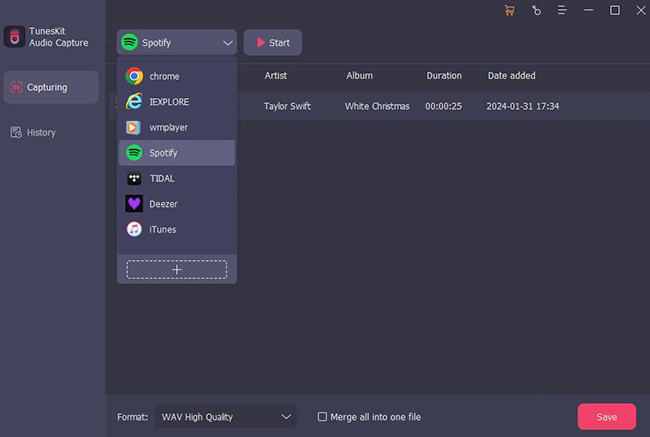 Step 2: In the right button of the main interface, click the Format icon to preset, including audio output format, quality, sample rate, etc. And click OK.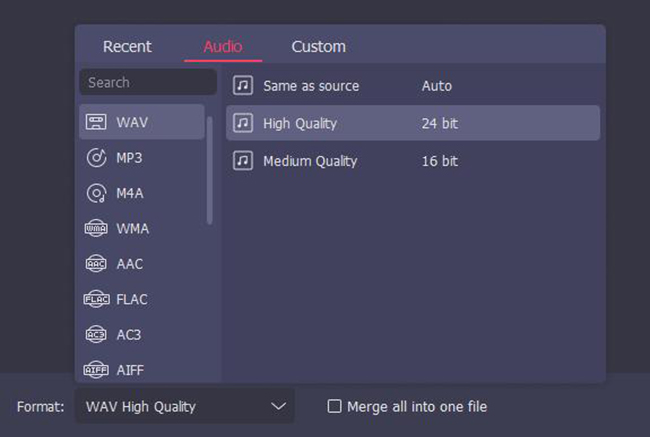 Step 3: Go back to the main interface, you can directly double click on the browser in this scene to open Free Music Archive and find the music that you want to download. Play the music, TunesKit Audio Capture will start recording as soon as possible. When the song finishes and is silent, TunesKit Audio Capture will automatically stop capturing, or you can click Stop by yourself. The recorded music will then appear in the Capture List.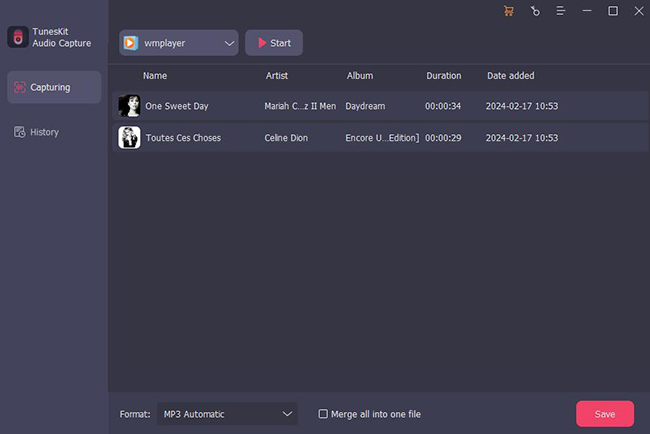 Step 4: You can preview and cut the Free Music Archive songs by clicking the Edit icon. In the editing interface, you can trim the unwanted part, and add some information on ID3 tags. Then click OK.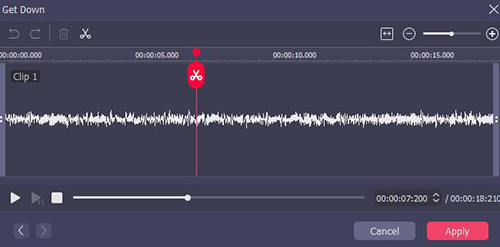 Step 5: Click the Save button in the Capture List, then the final music recording will appear in the history file, and you can click Search to open the folder where the recording is.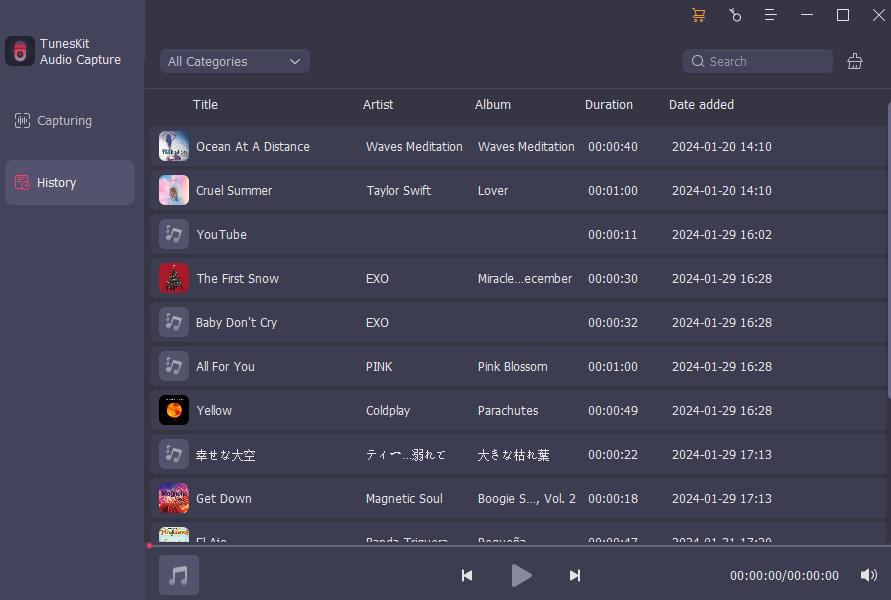 Note: The trial version of TunesKit Audio Capture only supports one minute of recording. You can purchase the full version for unlimited recording time.
Official Way to Download Music on Free Music Archive
The above method can only be used by users who just want to download songs from Free Music Archive to the computer for local listening. For those who need to add the downloaded music into their own videos, or re-create the downloaded music, this method may have some copyright risks. That is to say, those who require to re-use the downloaded music have to purchase it on Free Music Archive. Now we will introduce the second method to download music in Free Music Archive.
Download Music on Free Music Archive -- Pro
In the Pro section, you can download free music but in lo-fi version. To get a complete version, you are required to buy a Tribe of Noise PRO license to make sure the downloaded song can be used without restriction. As for the details of the purchase Tribe of Noise PRO license, you can click the official website and go to the Pricing page to view.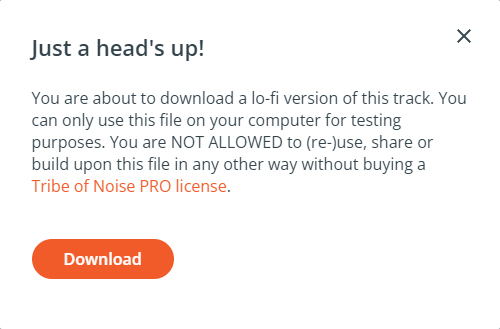 Download Music on Free Music Archive -- FMA
In the FMA section, when you click download, it will also pop up a window to inform you about some music-related notifications. Please read carefully and obey the rules for using free music downloaded from the Free Music Archive.

Download Music from Free Music Archive for Free via Audacity
In this part, we will mention the free method for recording music from Free Music Archive. Again, this method by using Audacity only works for offline playback of Free Music Archive on your computer. If you need to reuse music, please refer to Part 2.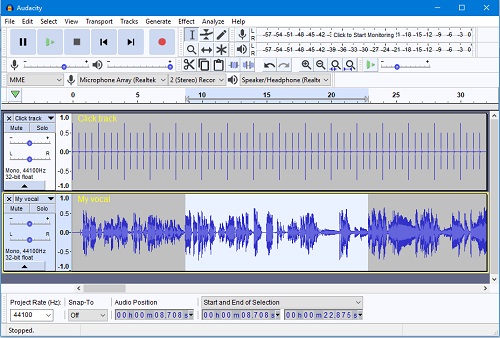 Step 1: Download and open Audacity, and open the song that you are going to record on Free Music Archive.
Step 2: In the Audacity interface, click Record in the upper left. Play the song on the Free Music Archive, when the song ends, click the Stop button in Audacity.
Step 3: Click File on the top menu bar, choose Export, and select the desired format. Then the audio on Free Music Archive has been downloaded successfully.
Summary
In this article, we present three ways to download music from Free Music Archive. Two of these methods are to use additional streaming audio recorder: TunesKit Audio Capture and Audacity, and the another is to download music from the Free Music Archive officially.
TunesKit Audio Capture requires a purchase of Free Music Archive to be used without restrictions, while Audacity can record music totally for free. And you should note that music downloaded under audio recorder methods cannot be used for other purposes, whereas music downloaded from Free Music Archive can be used for anywhere anytime.