Top 5 Streaming Audio Recorders of 2020
Updated by Nick Orin on Jan. 15, 2020 6:45 PM • Category:
Record Audio
4 mins read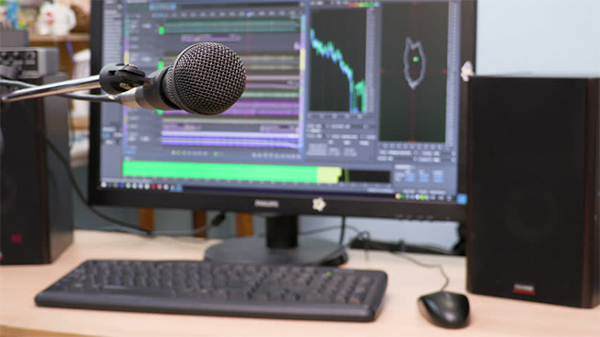 Thanks to the growth of the music industry and the streaming industry as well as the development of the Internet in general, streaming audio recorder, also known as audio capture, is becoming more and more popular. Different people need streaming audio recorders for different reasons, but there is no doubt that they mainly use it to record streaming music or other internal audios on the computers easily.
As the market of streaming audio recorder develops, the huge variety of streaming audio recorders is confusing customers. It is common for someone to spend hours collecting information about different products and try to find the best one. Therefore, to save your precious time and energy, we bring to you this introduction of 5 best streaming audio recorders to help you find the one you like.
Top 1. TunesKit Audio Capture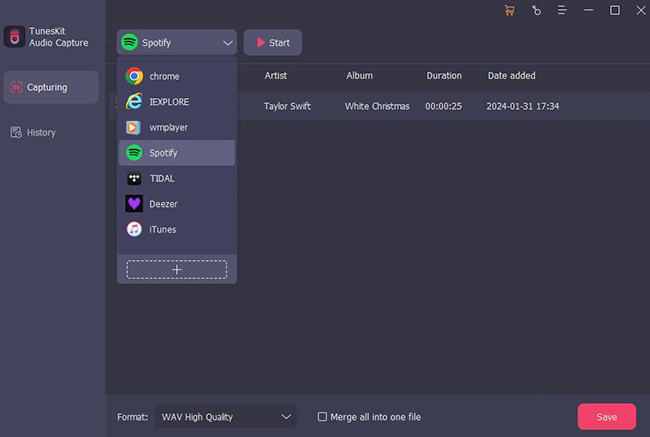 TunesKit Audio Capture is definitely the best among all the audio captures. It has all you want from a streaming audio recorder: the ability to record audio from almost all the software on your PC / Mac, 6 different formats available, including MP3, M4A, FLAC, ACC, WAV and M4B, so that recording tracks can be played on various platforms and devices, lossless sound quality and adjustable output options for users to change freely.
What makes TunesKit Audio Capture really stands out is its technical advantages against its competitors. Unlike most streaming audio recorders which use the real-time recording, TunesKit Audio Capture extracts the data and form the target audio and form the data into "recording tracks". This enables the recordings retain the sound quality of the original audios, because the recordings are derived directly from data instead of the playing audio. Besides, thanks to this technology, it is capable of capturing streaming music from several different audio sources into multiple independent tracks, each of which won't mix with others.
Despite its excellent performance, TunesKit Audio Capture charges a price lower than most competitors, which is $19.95 per life license. All in all, it is the combination of outstanding quality and reasonable price.
Top 2. Leawo Audio Recorder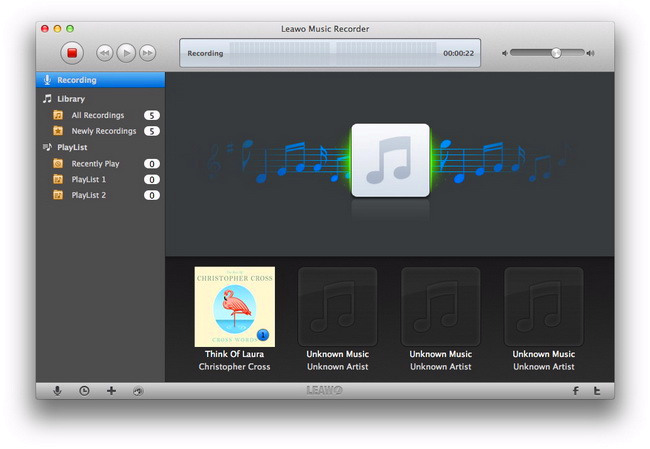 Leawo Audio Recorder has the best interface, which combines beauty, convenience and user-friendly together. The interface gives out a vibe that this software is highly intelligent, because there are many interactive elements in its interface.
Another main feature of Leawo Audio Recorder is the automatic split and the automatic save. The automatic split function splits the track when there is a certain period of silence, while the automatic save function ignores those tracks shorter than a certain length. The time of these two functions can be adjusted by customers.
However, the main drawback of Leawo Audio Recorder is obvious and critical - sound quality. The sound quality, though manageable, is not satisfactory in that the recordings sound distinctively worse than the original audios.
Top 3. Wondershare Streaming Audio Recorder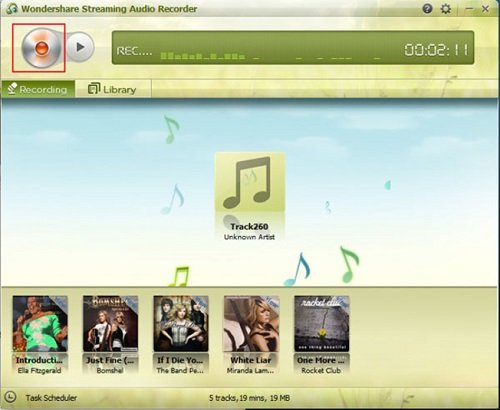 Wondershare Streaming Audio Recorder is famous among customers. There are many common grounds between this software and Leawo Audio Recorder - the recording mechanism, the interface, the function of adding tracks to iTunes playlists. What special about it are the CD burning function, which allows users to burn CDs composed by recordings, and the search and download function, which can automatically identify the song the software is recording and download them.
But the selection of recording formats is quite limited, including only MP3 and MP4. It is not understandable that Wondershare allows this limitation exists, because it will cause great convenience to the users of Apple devices.
Top 4. Virtual DJ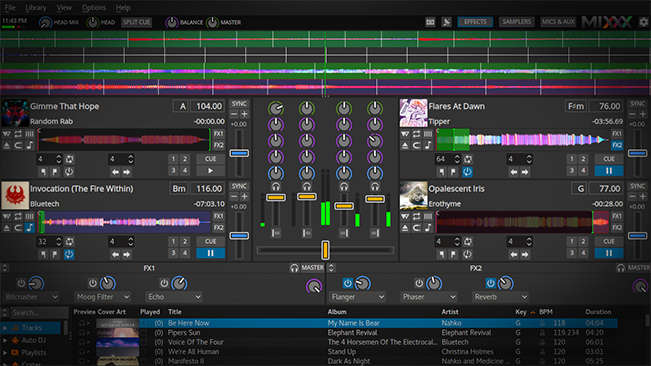 Though Mixxx is a professional recorder, it is also one of the best free streaming audio recorders. If you are looking forward to becoming a producer or a DJ, then it is great starter tool for you. But for normal users, its complicated functions are also its disadvantages, because it takes a long time to learn how to use this software properly. I mean just take a look at its dazzling interface gives me enough reason to quit.
Top 5. Traverso DAW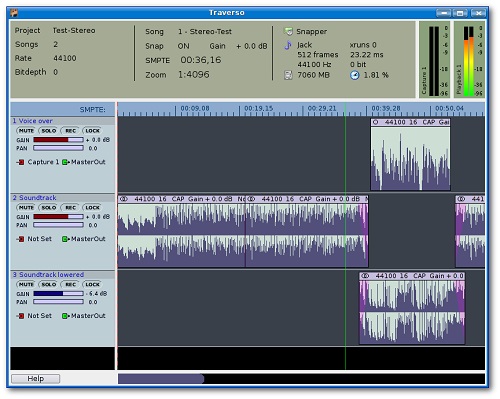 Unlike all the software recommended above, Traverso DAW is a simple free streaming audio recorder free of fancy extra functions. But that doesn't make it a terrible recorder. It is capable of recording audio into different formats and offers bit rate, channel and sample rate as adjustable options. The trim tool, though not very easy to use for beginners, is useful enough.
It is true that it doesn't produce the remarkable sound quality and extra functions of these non-free recording tools, it still fulfills your requirement if all you need is recording acceptable audio.
Bottomline
I genuinely hope that this article has provided you with some knowledge and insights about streaming audio recorders. What listed above are the best streaming audio recorders compared with their competitors, because they all have their own strengths and specialties. Still, if you can't decide which one to use, just choose TunesKit Audio Capture, which is the best of the best.