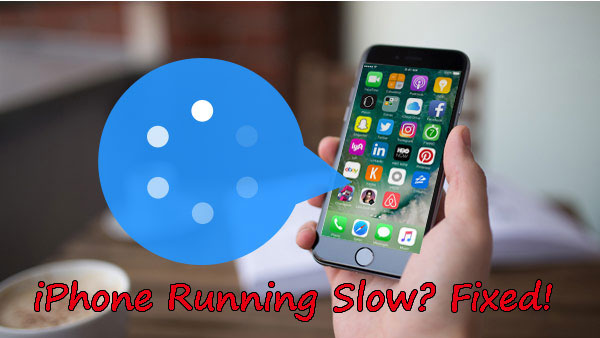 The iPhone is known for its high level of reliability and amazing design. In September, Apple released the official version of iOS 12 globally. Although iOS 12 has a relatively large optimization in performance compared to iOS 11, some users are not satisfied with the problems like iPhone freeze, iPhone running slow after update and so on. There are many reasons for using the memory and storage space of the mobile phone, the application in the mobile phone needs to transmit data with the network, including backend data update, application update, and the like. If your iPhone starts to run slowly, don't worry because we are here to help. In this article, we'll speed up your slow iPhone with 6 handy tips.
1. Hard Reboot the iPhone
Most users will remain powered on when using the iPhone. But periodically restart the phone is actually necessary. Turn off the iPhone can help to get rid of those things have been occupied system resources. This method is quite simple.
1) For iPhone 6S or earlier
Just press and hold Power button and Home button at the same time until the Apple logo appear on the screen.
2) For iPhone 7/7 Plus
Press and hold Volume Down button and power button synchronously for about 10 seconds.
3) For iphone XS/XS Max/XR, iPhone X, iPhone 8/8 Plus
First of all, press and release the Volume up key. Secondly, you need to press and release the Volume down key. Finally, press and hold the side button until you see apple logo.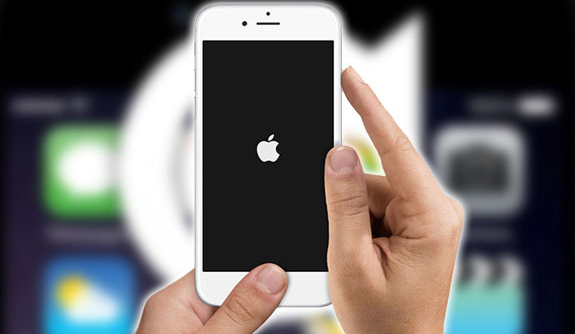 2. Turn off Background App Refresh
If you want to speed up the iPhone running iOS 12, deactivate several features of the system is feasible. Background app refresh takes up most of the memory of iPhone and creates the burden on the device. Turning this off will improve the performance of the iPhone. Go to "Settings" > "General" > Turn off "Background App Refresh".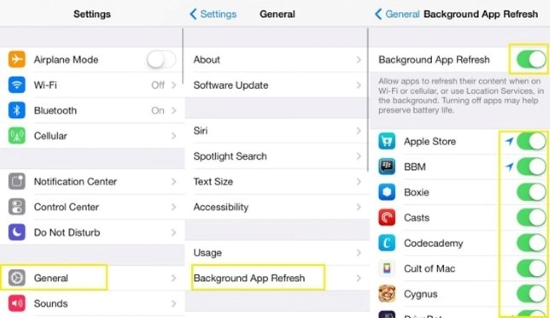 3. Clear App Cache and Data
If your iPhone stores too much application cache and related data, it not only takes up a large amount of storage space, but also affects the performance of the device. Therefore, it is advisable to clear app cache and data to speed up your slow iPhone. Go to "Settings" > "General" > "iPhone Storage", delete the apps which are occupying large storage space and reinstall them.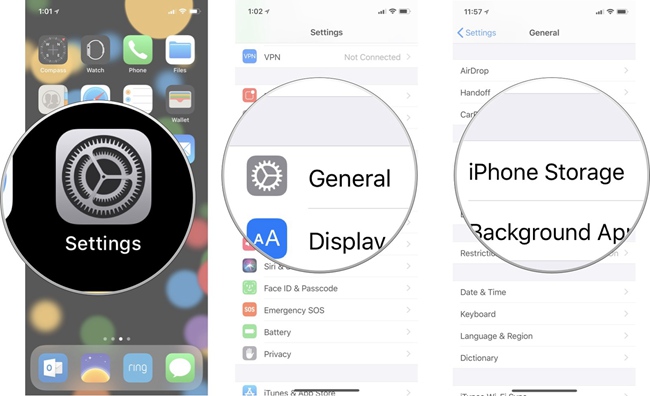 4. Delete Unused Apps & Update Apps
The running speed of the iPhone gets slower as the number of the apps increase. You can view the storage space usage of each app in "Settings" > "General" > "iPhone Storage" and then delete those applications that take up a lot of space but not necessary. Useless applications only drags down the speed of the iPhone, they can be temporarily deleted, and then downloaded when they are useful.
Apps that are not updated may not be compatible with the new iOS 12, which will cause the iPhone to run slowly. Therefore, it is also necessary to update the application on the iPhone. Just go to the "App Store" and click on "Updates All".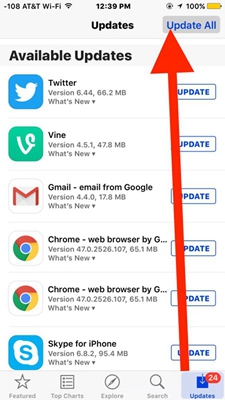 5. Turn off Unnecessary Features
1) Disable Reduce Transparency & Reduce Motion
First of all, open "Settings", click "General", then click on "Accessibility", find "Reduce Motion" and click close. Mobile phones, like our computer systems, are available with best performance and optimal effects. After turning it off, the iPhone performance will be improved. Similarly, back to "Accessibility", then tap "Increase Contrast" and click "Reduce Transparency".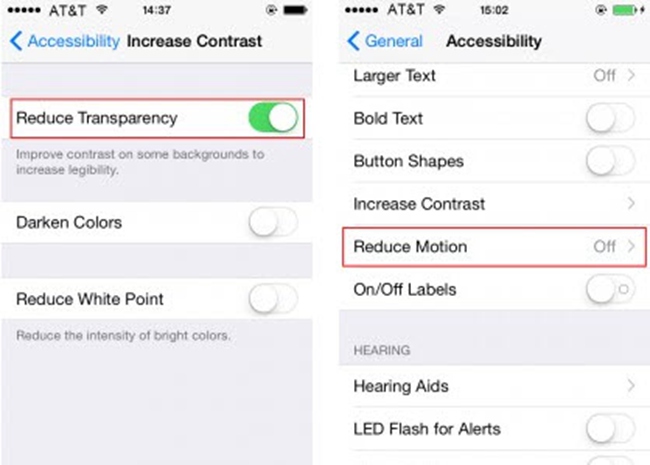 2) Disable Automatic Download (iTunes & App store)
If your iPhone is not smooth during using, it may be because it is trying to apply the upgrade in the background, and this can be done manually. To change the settings of the auto-upgrade application, you need to go to "Settings", find "iTunes & App stores" and then disable "Auto Update Apps".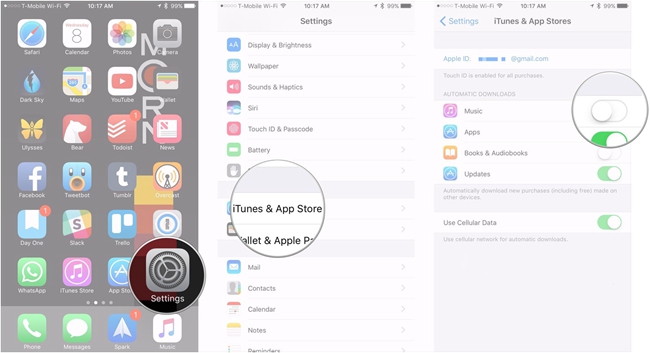 6. Reset All Settings on iPhone
If you have tried all of the above methods and it doesn't work, then you might consider factory resetting. After clicking this button, all stored data on the device will be cleared. Just go to "Settings" > "General" > "Reset" > "Reset All Settings".
Reset all settings on the iPhone may result in the loss of existing data, so it is wise to back up the data before factory setting. If those files were lost unexpectedly, don't worry, as you can easily recover them with TunesKit iPhone Data Recovery.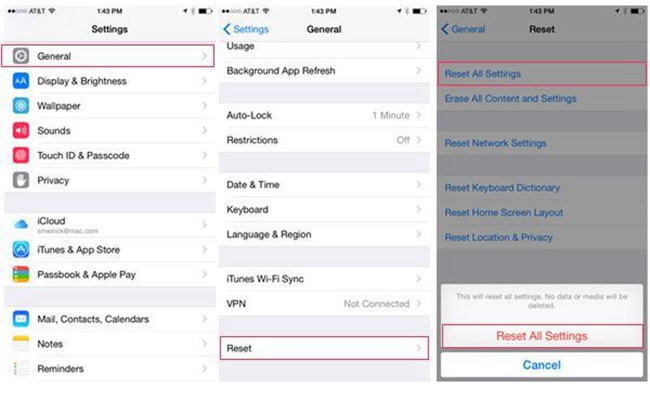 The Bottom Line
That's all for iPhone slow down fix after iOS 12 upgrade. As long as we make rational use of iPhone storage space, the issue of running slow can be solved entirely. In addition, you can repair and speed up your iPhone by taking these steps mentioned in the passage.

Brian Davis has covered tech and entertainment for over 10 years. He loves technology in all its forms.