iPhone Running Slow? Here are Fixes!
5 mins read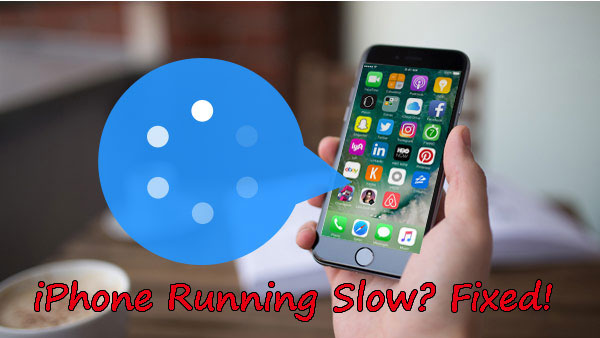 The iPhone has been known for its beautiful design and reliable performance, thus widely accepted by many people in the world.However in recent years, some users have been not satisfied with their slow iPhone, especially after an iOS 13 or 14 update. They start to wonder that why my iPhone is running slow and how to fix it or speed it up. If you are also beset with these problems, don't worry, because we are here to help. In this article, the related answers and the most complete solutions are offered.
Part 1: Why is my iPhone running slow?
When it comes to a slow iPhone, the following reasons are usually considered to explain it.
1. Your iPhone's battery may begin to fail.
2. Insufficient iPhone's storage space.
3. Outdated software or old Apps preventing iPhone's performance.
4. Too many Apps running in the background at the same time.
5. Some settings that cost iPhone's energy.
Part 2: Part 2: The all-in-one way to boost up iPhone
Indeed, you iPhone running slow results from various causes as mentioned above. If you want to boost up your device through a simple yet efficient way, then this software named TunesKit iOS System Recovery is your best choice. This program could remove all erros and bugs that block your iPhone, so as to improve the iOS device's performance. Apart from this, it also has many other stunning features which are presented below.
With 3 easy steps and a user-friendly interface, you could fix your iPhone running slow right now.
Step 1: Launch TunesKit iOS System Repair for Windows/Mac and connect your iPhone to a computer. Then tap on the "Start" button > "Standard mode" > "Next".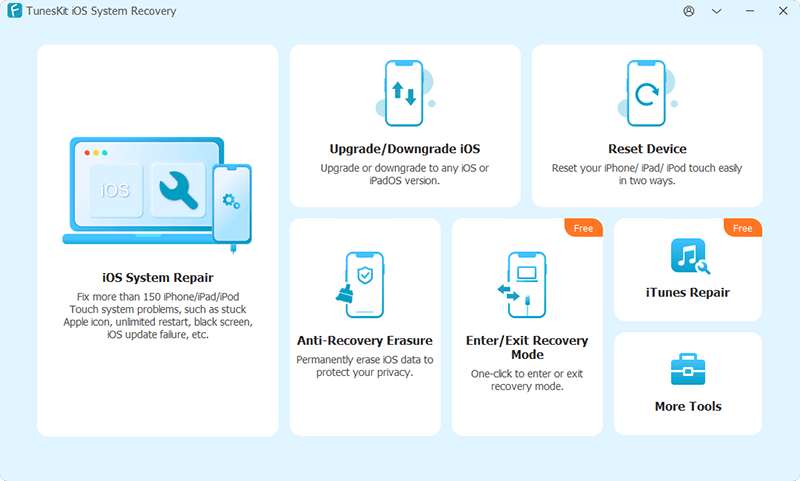 Step 2: Please first confirm your device's information. After checking the information is right, click "Download" button to let the application download the firmware package matched with your iPhone.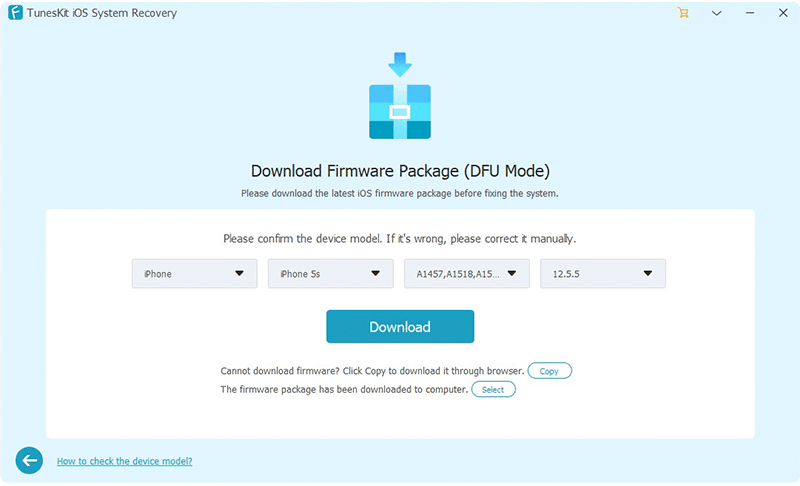 Step 3: When the firmware package is successfully downloaded, just press down the "Repair" button to fix the iOS system. In the end, your iPhone will not run slowly.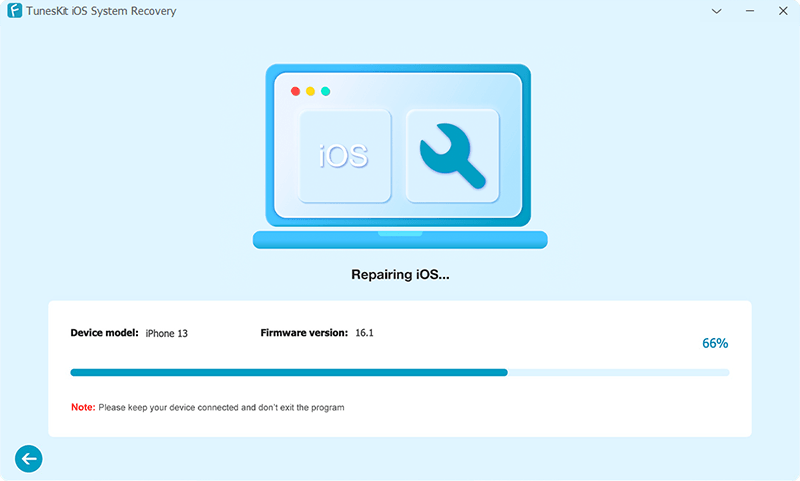 Part 3: Other tips to fix iPhone running slow
There are also other small tips provided for you to speed up iPhone. You could try out these potential ways one by one.
1. Hard Reboot your iPhone
When your iPhone runs slowly, please try force restarting it. Periodically rebooting the iPhone is actually necessary as turning off it can help to get rid of those things have been occupied system resources. This method is quite simple.
1) For iPhone 6S or earlier
Just press and hold the Power and Home buttons at the same time until the Apple logo appears on the screen.
2) For iPhone 7/7 Plus
Press and hold the Volume Down and Power buttons synchronously for about 10 seconds.
3) For iphone XS/XS Max/XR, iPhone X, iPhone 8/8 Plus
First of all, press and release the Volume Up key. Secondly, you need to press and release the Volume Down key. Finally, press and hold the Side button until you see the apple logo.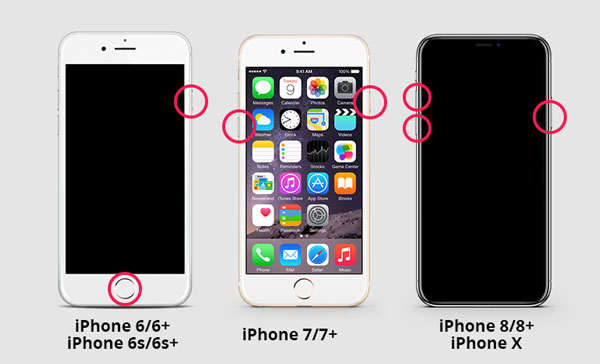 2. Disable Background App Refresh
If you would like to speed up the iPhone running iOS 13/14, then deactivating several features of the system is feasible. Background App Refresh takes up most of the memory of iPhone and creates the burden on the device. Turning this off will improve the performance of the iPhone.
Steps: Go to "Settings" > "General" > toggle off "Background App Refresh".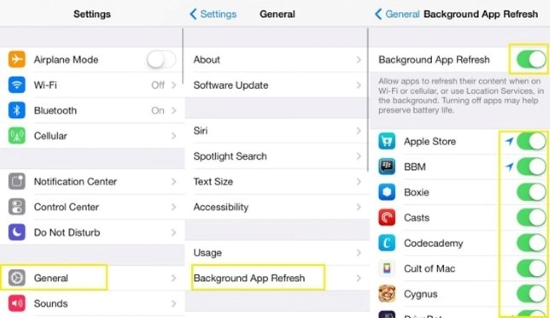 3. Clear App Cache and Data
If your iPhone stores too much application cache and related data, it not only takes up a large amount of storage space, but also affects the performance of the device. Therefore, it is advisable to clear app cache and data to speed up your slow iPhone.
Procedures: Head to "Settings" > "General" > "iPhone Storage", delete the apps which are occupying large storage space and reinstall them.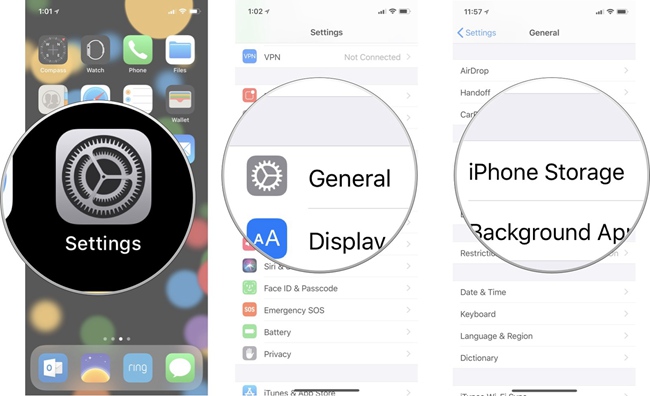 4. Delete Unused Apps & Update Apps
The running speed of your iPhone gets slower as the number of the apps increases. You can view the storage space usage of each app in "Settings" > "General" > "iPhone Storage" and then delete those applications that occupy a lot of space but not necessary. Useless applications only slows down the speed of the iPhone, they can be temporarily deleted and downloaded later when they are in need.
Similarly, apps that are not updated may not be compatible with the new iOS 13/14, which will give rise to the iPhone to run slowly. Therefore, it is also necessary to update the application on the iPhone. Just go to the "App Store" and click on "Updates All".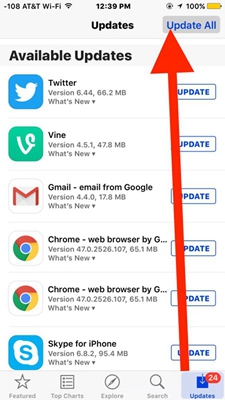 5. Turn off Other Unnecessary Features
1) Disable Reduce Transparency & Reduce Motion
First of all, click "Settings" > "General" > "Accessibility", then find "Reduce Motion" and click close. Mobile phones, like our computer systems, are available with best performance and optimal effects. After switching it off, the iPhone performance will be improved. Similarly, back to "Accessibility" > "Increase Contrast" and click "Reduce Transparency".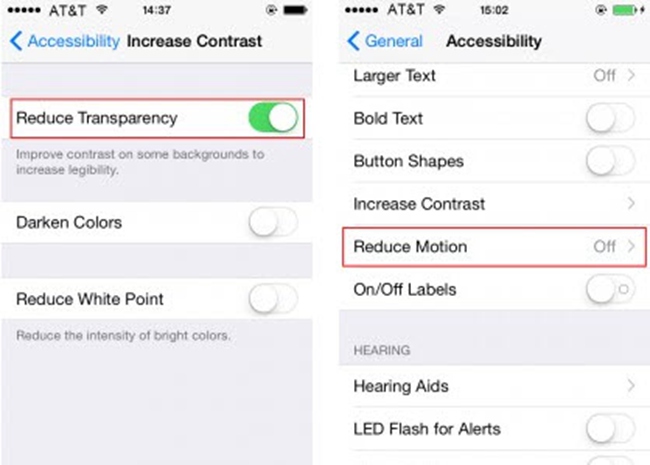 2) Disable Automatic Download (iTunes & App store)
If your iPhone is not smooth during using, it may be because it is trying to apply the upgrade in the background, and this can be done manually. To change the settings of the auto-upgrade application, you need to navigate to "Settings" > "iTunes & App stores" and then disable "Auto Update Apps".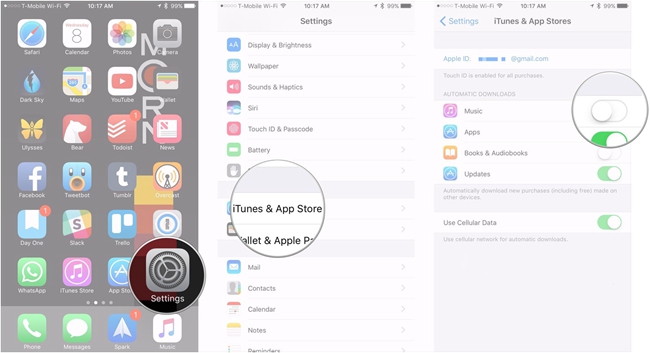 6. Reset All Settings on iPhone
If you have tried all of the above methods and they don't work, then you might consider factory resetting. After clicking this button, all stored data on the device will be cleared. Just go to "Settings" > "General" > "Reset" > "Reset All Settings".
Reset all settings on the iPhone may result in the loss of existing data, so it is wise to back up the data before factory setting. If those files were lost unexpectedly or have no backup, don't worry, as you can easily recover them with TunesKit iPhone Data Recovery.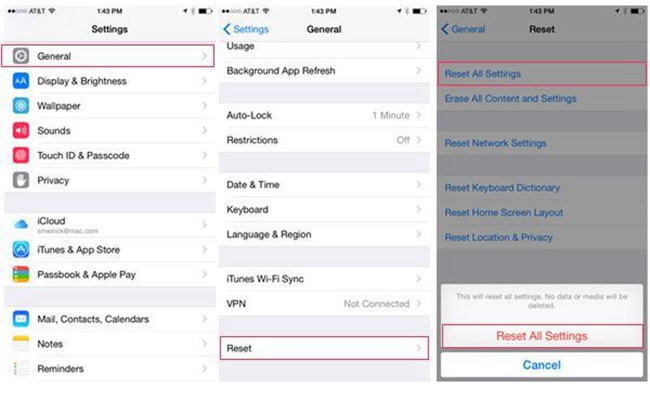 The Bottom Line
That's all for iPhone running slow fixes after iOS 13/14 upgrade. Hope this post could be helpful for you and your iPhone's performance can be boosted up. Any other ideas or questions? Please leave your comment below or contact us, and we will give you a reply as soon as possible.