My iPhone Won't Update Apps? Fixes Here
5 mins read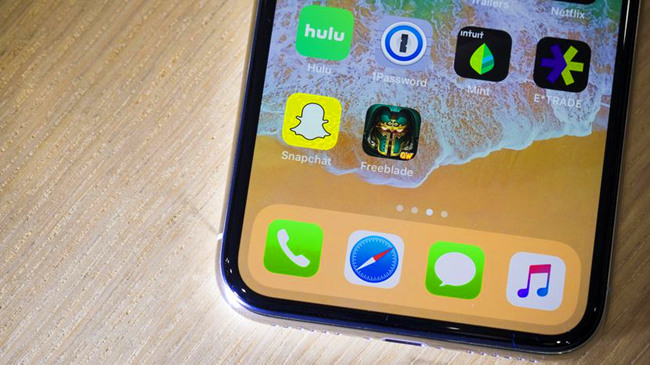 Trying out something new is indeed fun especially when it concerns your iPhone. You can find absolutely numerous fabulous apps that you can't resist trying out. What then happens when your iPhone won't update software and yet you badly needed to try out that new app? Here's the kicker: this article is going to show you various fixes that can come to your rescue and ensure that you carry on with what you love.
Solution 1. Free up Some Space
In case your iPhone is already running low on storage space then it will not be able to accommodate any extra apps. You need to check your iPhone's storage space and then solve the problem.
Step 1. Go to the 'Settings' option.
Step 2. Tap on 'General' and then head to 'iPhone storage' location. This is the point where you can be able to see how much space in gigabytes is available or used.
Step 3. Check for the apps that you no longer need to delete them. Alternatively, you can save them on an external drive like SD card. It is also wise to delete photos and videos that are no longer equivalent.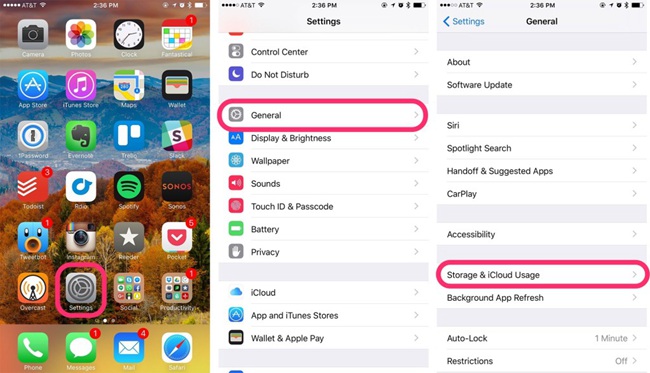 See also:
How to Fix iPhone Storage Almost Full
Solution 2. Check Internet Connection
This is another 'white elephant' that can lead to the iPhone won't update apps issue. Inadequate internet is an automatic disruption to a constant flow of network. To solve such an issue, ensure that your iDevice is connected to a cellular data network or a Wi-Fi.
Step 1. If you use Wi-Fi, scroll to the 'Settings' option.
Step 2. Check your 'Wi-Fi' or 'Cellular data' to ensure that it is on.
Step 3. If it is off, just toggle it to 'ON'.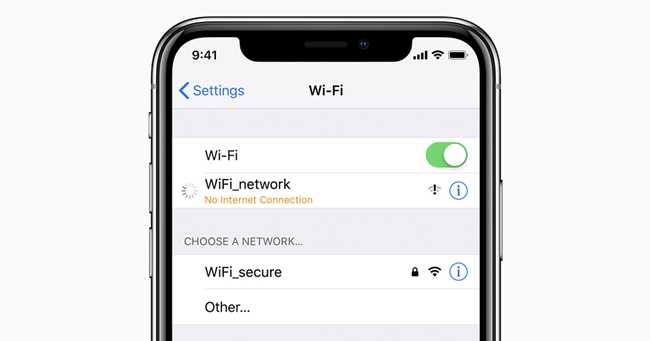 Solution 3. Sign out from the App Store
It could be that your iPhone needs updating for it to gain more power. You can an app refresh by signing out and back.
Step 1. Go to the 'Settings' option.
Step 2. Then click on 'iTunes and App Store' option.
Step 3. Then tap on your Apple ID and click on the 'Sign out' sign.
Step 4. Sign in again and check whether your iPhone is able to update.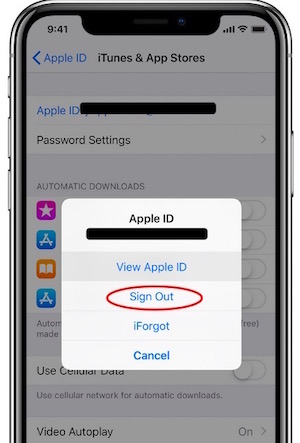 Solution 4. Update the Operating System
There are bad sectors that sometimes attack your iPhone's system. If such bugs are not dealt with, they may lead to numerous loses including preventing your iPhone from updating. To do this, just update the entire system.
Step 1. Start by connecting to the Wi-Fi network.
Step 2. Then connect your iPhone to a power source of your choice.
Step 3. From the iPhone's screen, tap on the 'General' button.
Step 4. Once it opens up other options, scroll to the 'Software Update' option.
Step 5. Then tap on the 'Download and Install' button. This will ensure that you update the entire operating system.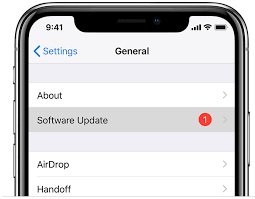 Solution 5. Force Quit the Settings App
You can quit the Settings app forcefully in order to solve the iPhone won't update related issues.
Step 1. Start the processing by double pressing the 'Home' button. This will make the iPhone's app switcher open up.
Step 2. Swipe up the settings application in order to quit it forcefully.
Step 3. Go to the 'Update' platform and try to update the software.
Solution 6. Restart Your iPhone
An action as simple as restarting your iPhone can help solve the problem of iPhone won't update apps on your device. If the above solutions do not help, then probably your iPhone has no major issue. A simple restart would possibly be of help.
Step 1. Simply hold down your iPhone's Power button for a few seconds.
Step 2. Once the 'Slide to Power Off' slider appears, swipe the slider from left to right.
Step 3. Your iPhone will then power off. Turn it on once more by holding down the 'Power' button.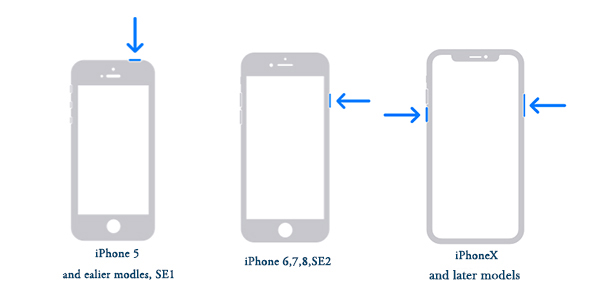 Solution 7. Turn the Restrictions off
The 'Restrictions' is a feature on iOS devices that lets users disable some functionalities. So, when this feature is turned on, then it becomes impossible to update a device. Check on it whether it was mistakenly turned on.
Step 1. Tap on the 'Settings' option.
Step 2. Then tap on the 'Screen Time' option.
Step 3. There will be a populated list from the Screen Time; go to the 'Content & Privacy Restrictions' tab and tap on it.
Step 4. Choose the 'Content Restrictions' option and tap on the 'Apps' option.
Step 5. Check the 'Allow All Apps' small box.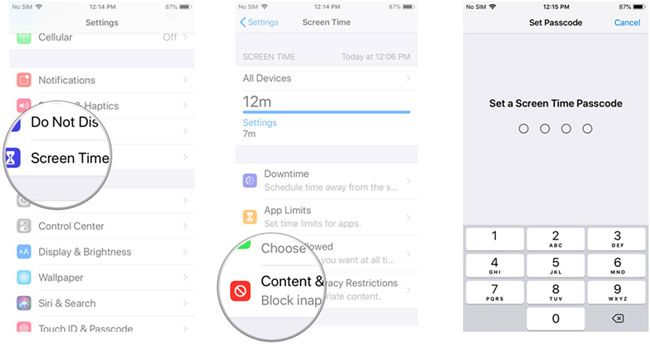 Solution 8. Fix iPhone Apps Not Updating Problem Without Data Loss
If the above solutions do not help you fix the issue then it could be that your iPhone needs more attention. You, therefore, need to act fast and look for a trustworthy tool to solve the problem. TunesKit iOS System Recovery has a state-of-the-art technology to bring back any device into its normal operation. Besides, it is compatible with various operating systems like Windows and Mac.
Follow these steps to enable your iPhone update all the apps you need to make use of.
Step 1

Connect iOS Device to the PC and Launch TunesKit

When an iPhone is not able to do an update, chances are that it needs and iOS repair. Simply download TunesKit iOS System Recovery and install it to your computer. Then by the use of a USB cable, connect your iPhone to the computer. Then click on the 'Start' button and choose the 'Standard Mode' for the app to start the repair process.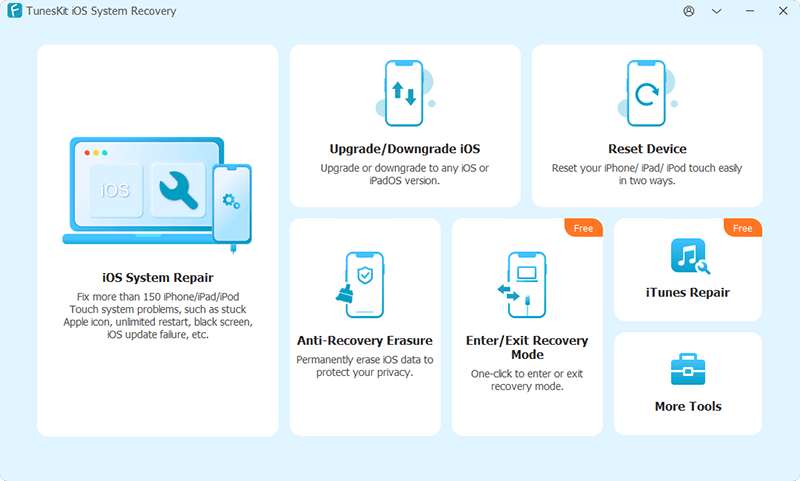 Step 2

Download Firmware Package

The latest iOS firmware package is the best to use when you want to solve iPhone won't update problem. Once downloaded, confirm your device's model and then click on the 'Download' button at the far right on the bottom of the screen.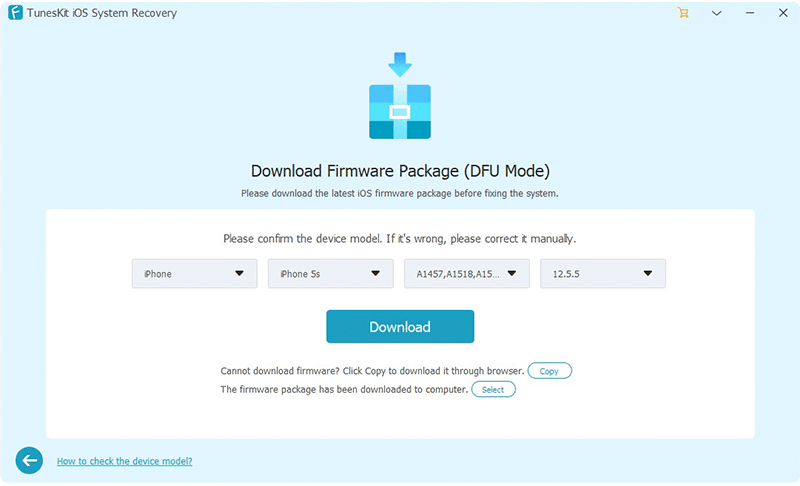 Step 3

Recover the iOS System

You then need to click on the 'Repair' button to enable the system do a complete repair of your iPhone. You should then be able to update any applications you need to your iPhone.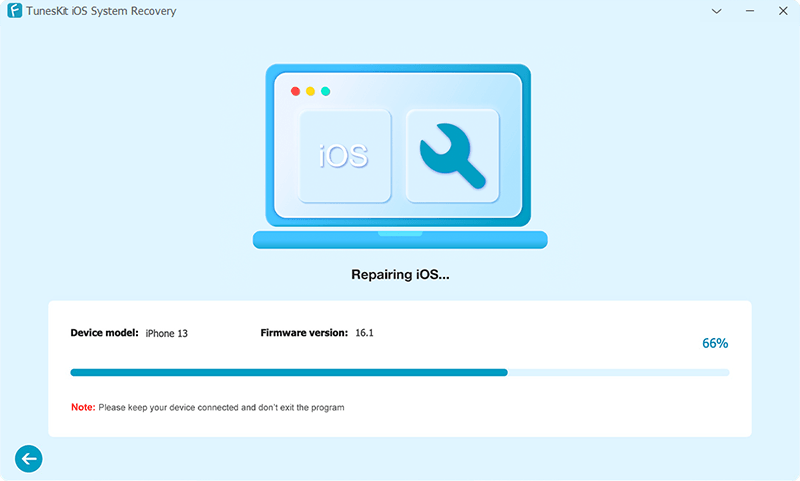 Conclusion
Don't let yourself sink into a state of despair whenever your iPhone won't update apps. This can be a very confusing situation especially if you don't know the exact cause of the problem. Thanks to third-party software tools like TunesKit iOS System Recovery, you can not only be able to restore your iPhone to its original state, but also recover a forgotten password and also retrieve lost files.