[Top 9] How to Fix iPad Screen Flickering?
Updated by Brian Davis on May 26, 2023 10:52 AM • Category:
Fix iOS Issues
6 mins read
The iPad is supposedly the 'smartest' tablet computer in the world today, a masterpiece from the renowned Apple Inc. A lot of people love iPads for their unique and sleek design as well as powerful performance. This however does not mean that technological glitches do not happen. iPad screen flickering, even though rare, happens to be a common problem for most iPad users. Are you encountering this problem? Well, worry not! This article will provide you with tested solutions/tips for your problem. Stay put!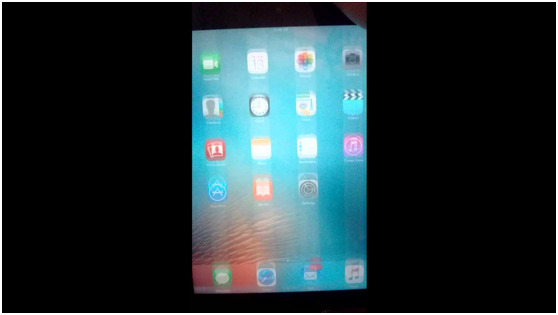 Part 1: [Video Tutorial] How to Fix iPad Screen Flickering
First of all, we'd like to give you a short video to learn how to fix the issue easily. In the next section, a more detailed information will be shown.
Part 2: Why is My iPad Screen Flickering
The iPad screen flickering problem is usually due to hardware glitches like dropping or water damage. If the components in your iPad are broken or loose, you may face the problem. Besides, some software problems and system bugs will also cause the screen flickering problem. The fault settings on your iOS device or failed updates are also the main cause of this problem.
Part 3: Top 9 Methods to Fix iPad Flickering Screen
Method 1: Force Restart iPad
Rebooting is one of the most common fixes for a variety of iPad problems as well as any other computers. Restarting helps one override the software glitches that may be inhibiting normal software functioning which may be the core of your issues.
For iPad with home button: Simply press and hold the Home button and Top button simultaneously until an Apple logo appears then release both buttons.
Other models: Press and quickly release the Volume Up button, repeat the same for the Volume Down button and then press and hold the top button until an Apple logo appears then release the button.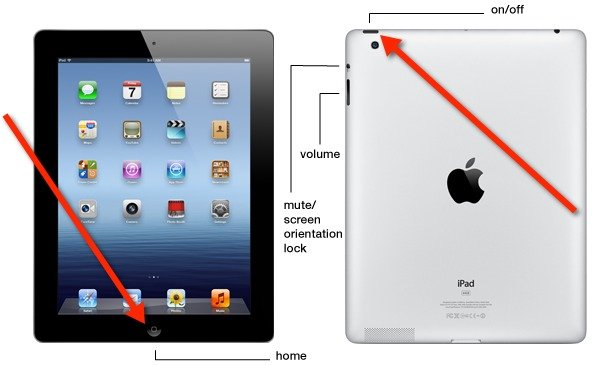 Method 2: Force Quit Apps
If your iPad flickering screen problem cannot be fixed by restarting, then you should proceed to check if the iPad flickers when running a particular application. The flickering could be as a result of a 'misbehaving' application. If you find such an application, force quitting the application is highly recommended. So, how do you force quit?
For iPads with Home button, you only need to press the Home button to open the app switcher then swipe away the particular application.
For iPads with no Home button, slide your finger from the bottom to open the app switcher then swipe away to force quit the application.
Try re-launching the application and if the flickering persists you can proceed to uninstall the application and install it later on.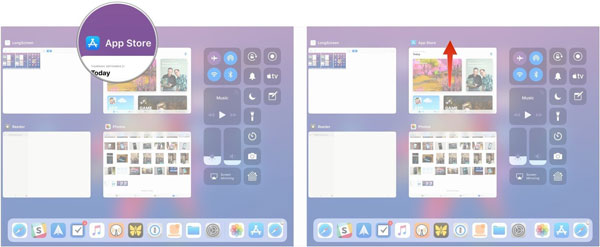 Method 3: Check Auto-Brightness Feature
Usually, iPads have an auto-brightness feature that facilitates screen light adjustment according to light in your environment. If enabled the screen could appear to flicker depending on the change of the surrounding light. However, this may not be issue. To be sure, you need to disable the feature. To disable follow the following steps:
i. From the main screen click on Settings.
ii. Scroll down to Accessibility and click it.
iii. Select Display Accommodations from the options.
iv. You will find the Auto-Brightness feature, move the slider to disable. After disabling the screen light will remain constant, and your iPad glitching screen will be fixed.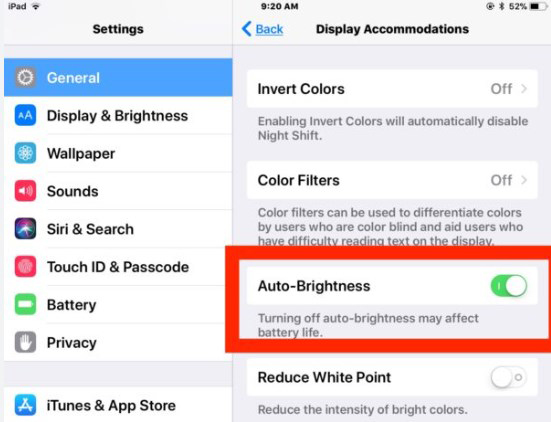 Method 4: Enable Reduce Motion and Transparency
In any case that the iPad Pro screen flickering problem is not solved by disabling the auto-brightness feature, you should proceed to disable the motion and transparency feature. It goes a long way in improving the performance of the iPad. To disable follow the following steps.
i. From the main screen click on Settings.
ii. Select General and then tap Accessibility.
iii. Select Increase Contrast and then move the slider forward to enable Reduce Transparency.
iv. Go back to the Accessibility and move the slider in front to enable Reduce Motion. This way, the iPad screen flickering lines may stop.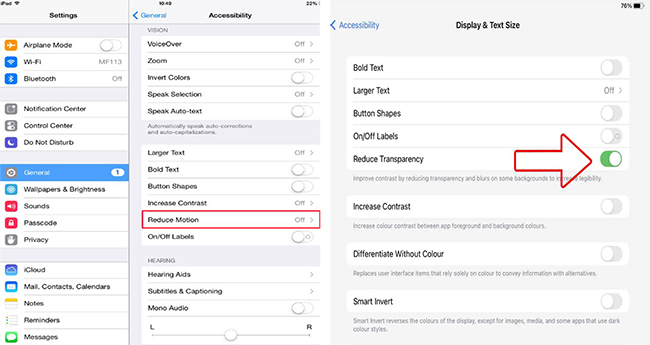 Method 5: Update iPadOS System Version
Updating the iPadOS to the latest version can be a recommended way to fix the problem. It is always a wise choice for iPad users to update the OS to the latest version. An outdated iPadOS version user contains unknown bugs or issues that may cause the iPad screen flickering problem. You can update the iPadOS version via Settings > General > Software Update > Download and Install.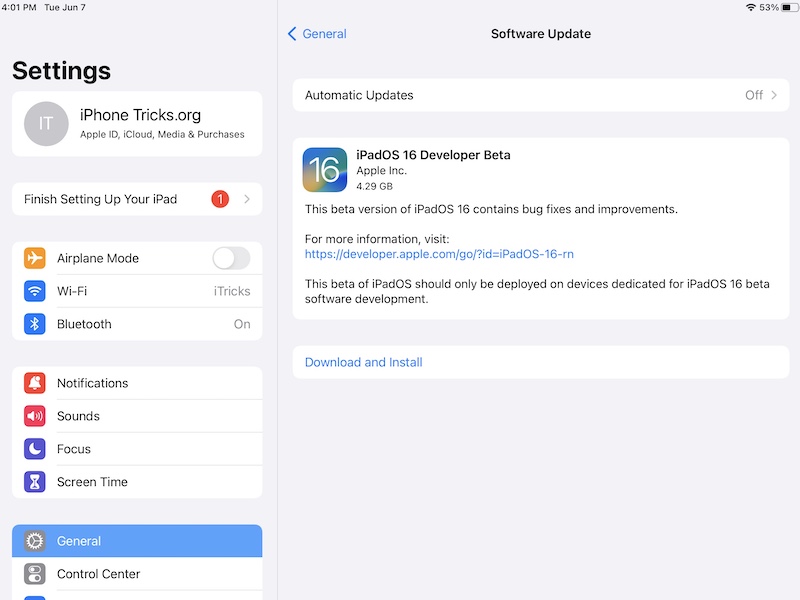 Method 6: Repair iPad with TunesKit iOS System Recovery (No Data Loss)
If all the above-stated solutions do not work to resolve your iPad screen flickering won't turn on, then TunesKit iOS system recovery tool is your best chance to resolve the issue once and for all. TunesKit iOS System Recovery is designed to help you resolve both common and serious iOS errors without losing any data from your iPad. The screen flickering issue at this point maybe as a result of iOS failures, like iPad black screen, frozen screen, blue screen, etc. The software provides you with two repair modes namely Standard Mode and Advanced Mode. It is also compatible with all iOS and iDevices including iPads, iPhones among others.
All you need is to download TunesKit iOS System Recovery and then follow the following steps to fix the problem.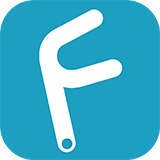 Characteristics of TunesKit iOS System Recovery:
Fix iPad screen flickering , iPad white screen of death, and more iOS issues without data loss
Repair different tvOS/iOS issues at home
Provide Standard Mode and Advanced Mode
Easy to use with friendly interface
The latest iOS version and models are compatible.
Try It Free
600,000+ Downloads
Try It Free
600,000+ Downloads
Step 1

Connect device and select repair mode

Launch the application on Mac and then proceed to connect your iPad to the computer. Once it is detected, click on the Start tab to proceed to the next window. Select Standard Mode as your repair mode and move on. You will be requested to put your iPad on DFU or recovery mode. Follow the instruction and click Next to get rid of iPad screen flickering on and off.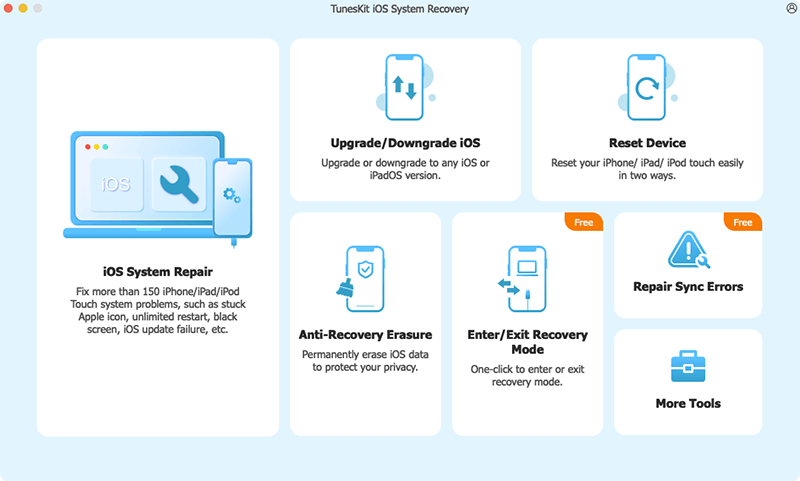 Step 2

Download the firmware package

Here, the program will proceed to download the latest firmware package to recover the iOS back to normal. It is crucial that you confirm the device info to make sure it is correct. If not, you can manually correct it. Proceed to hit Download to download.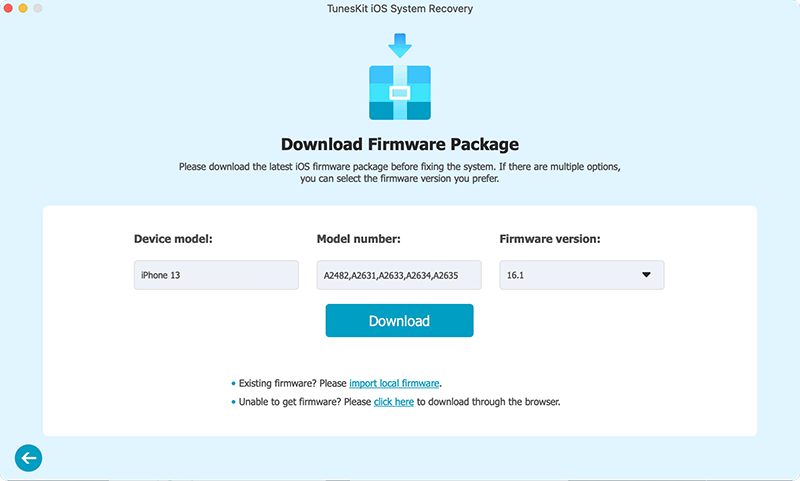 Step 3

Recover and fix iPad screen flickering

Once the download is complete, click on the Repair button on your screen to initiate the repair process. Make sure your iPad is connected during this time. The repair will only take a few minutes. If the Standard Mode does not work you can proceed to use the Advanced Mode using the same procedure.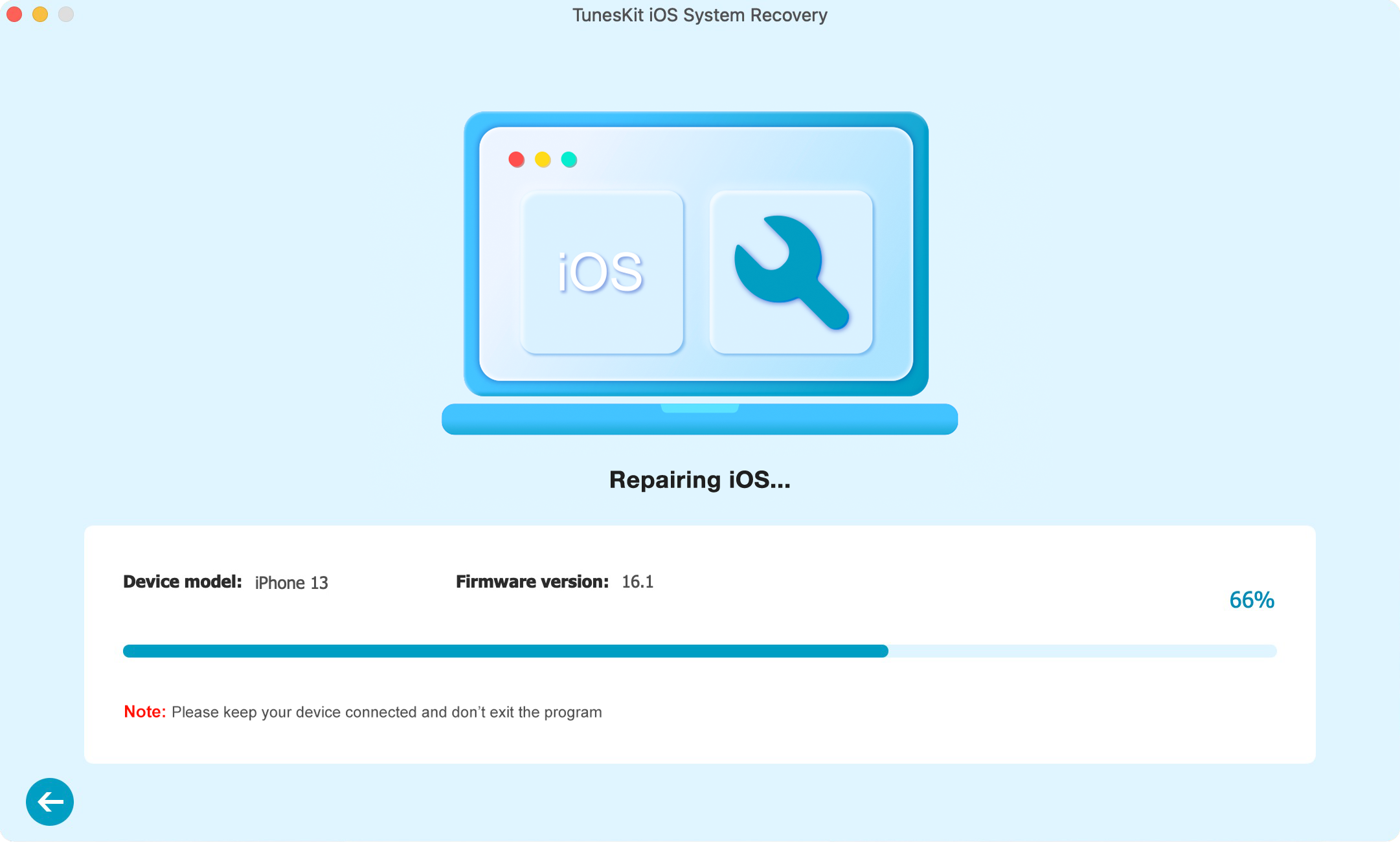 Method 7: Factory Reset iPad
The final resort to fix the problem is to factory reset your iPad. After factory reset your iPad, all the data and content will be erased from your device. You can back up your iPad before factory reset if you don't want to lose any data.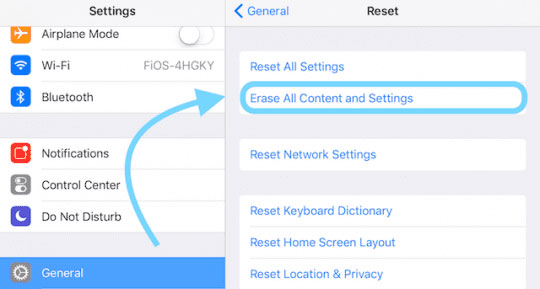 Method 8: Replace iPad Screen
If at this juncture, your iPad flickering screen still remains, then there must be a hardware problem. It is possible that the gadget was dropped on a hard surface or fallen into the water. iPad screen repair is quite a complicated process and hence it is highly recommendable that you seek a professional assistant. Equally, you can visit the nearest Apple service shop for assistance. They will definitely help you out.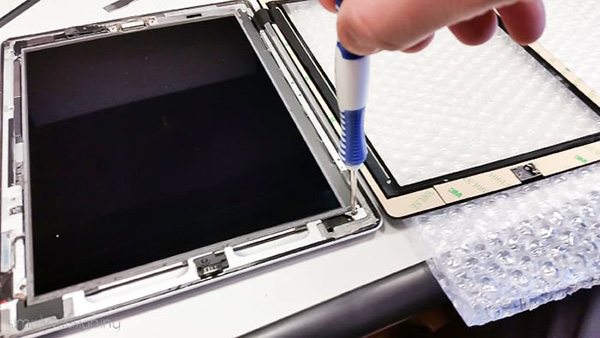 Method 9: Contact Apple Support
If the issue still exists after using the above methods, your iPad may suffer some hardware glitches, and contacting Apple service is the best way for you in this case. You can download the Apple Support app from the AppStore, and chat with an official tech workers. In addition, you can contact Apple Support on Twitter@AppleSupport.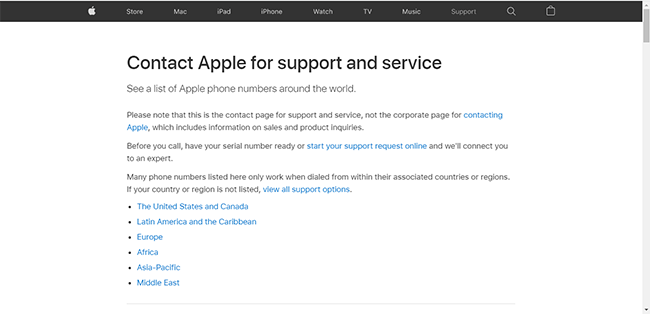 Part 4: Conclusion
The above-listed solutions have proven vital in solving the iPad screen flickering especially if it is caused by a software glitch. Using TunesKit iOS System Recovery tool gives you an upper hand as far as solving the problem in question is concerned. It also guarantees you a 100% data safety during the repair process. The tool however can only be used to resolve software issues. For hardware problems, you definitely need to visit a professional or an Apple service center in your town to get your iPad fixed.