iOS 12 Software Update Failed? Fixed!
Updated by Brian Davis on Jun 17, 2021 18:02 PM • Category:
Restore iPhone
5 mins read
Apple has been as one of the most innovative mobile phone company all over the world. Their quality products have continued to attract attention. It is highly recommended that your Apple device is regularly updated. Every iPhone user, for example, wants iOS 12 updates on their devices. These intentions, however, have been cut short by popping notification messages "iOS 12 software update failed". It is demoralizing. Well, this article will focus on tips that will help you solve iOS 12 update problems.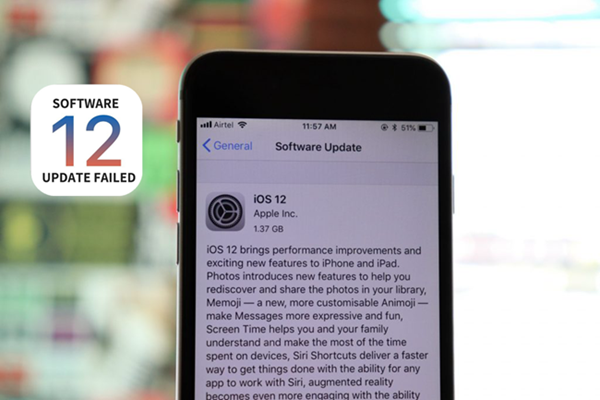 The To-do List: Before Solving the Update Problem
Before commencing on the issue, make sure that:
1. You iPhone is charged to reasonable capacity
2. You have a stable internet
3. Most importantly, make sure that your iPhone has enough space that can allow for the installation package of iOS 12 update.
4. Make sure your device can support iOS 12 update.
After ensuring that the above conditions are fulfilled, you can now then proceed to solve the iOS 12 software update failure error. Here are 7 tips which will go a long way towards assisting you to solve the problem:
How to Fix iOS 12 Software Update Failure
Tip 1: Close and try again later
Perhaps it is one of the easiest ways to solving this predicament once and for all. On the "iOS 12 software update failed" notification text are two options; "Close" and "Settings." Confidently, click on the close option. The notification will automatically disappear. Stays put for few hours and once again access the settings on your menu and scroll to "General" and proceed to software update. Attempt to download and install the iOS 12 update.
Tip 2: Use an iOS repair tool
If the first way is not workable, it is good for you to choose a robust iOS repair tool. When the update process is in trouble, this may mean that there are some system glitches on your iPhone. Thus, you can use such a tool. Here, TunesKit iOS System Recovery is highly suggested.
TunesKit iOS System Recovery is the professional desktop software. It can resolve more than 50 iOS-related issues, such as iPhone boot loop, black screen, screen flickering, etc. Simple clicks can easily fix the iOS 12 software update not available error. More amazingly, no data wiil not be lost in the repairing process. Here are other features below.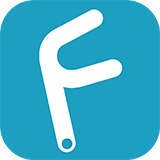 TunesKit iOS System Recovery Key Features
Covers 50+ iOS issues, including iOS 12 software update failed
User-friendly interface
Easy steps to finish the whole operation
No data loss in the Standard Mode
Lowest price among similar products
Try It Free
600,000+ Downloads
Try It Free
600,000+ Downloads
Now, there are detailed steps on how to use TunesKit to fix the update issue.
Step 1: First, download and launch TunesKit on your computer. Then, use a USB cable to connect the device to the computer. TunesKit will quickly detect your device. After this, click the Start button.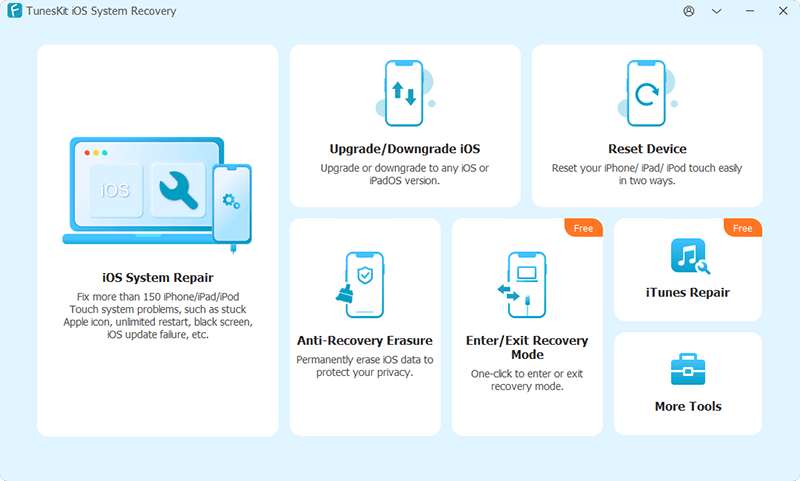 Step 2: Second, a repair mode is needed to be selected. Here, we recommend you to click the Standard Mode. If using the mode, you can keep your device data intact.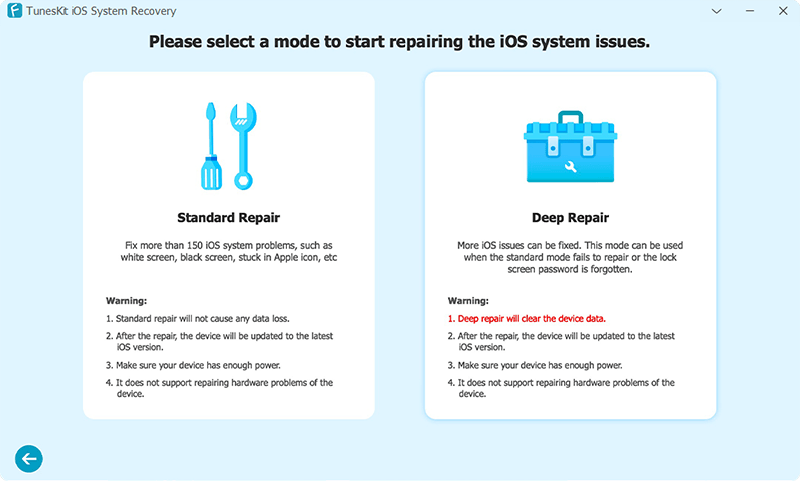 Step 3: The third step is to download firmware package. Before downloading the firmware, you can check the device info. After this, click the Download button. Wait for a while, and the downloading process will not take much time.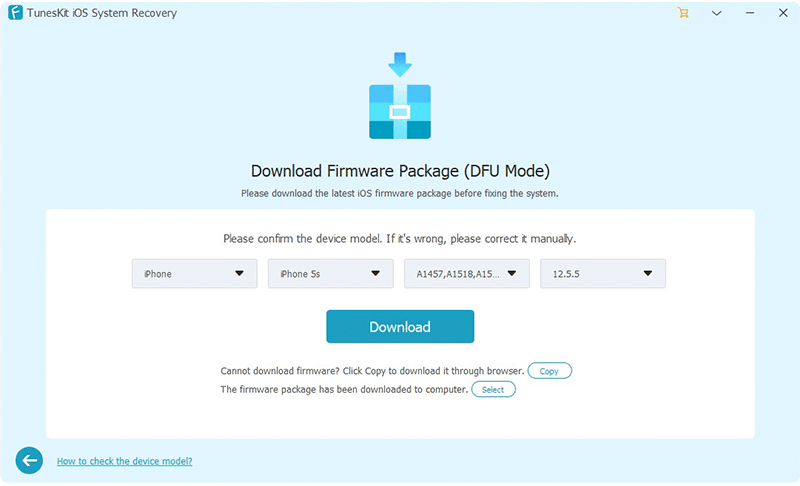 Step 4: Last, click the Repair button to fix iOS 12 software update failure.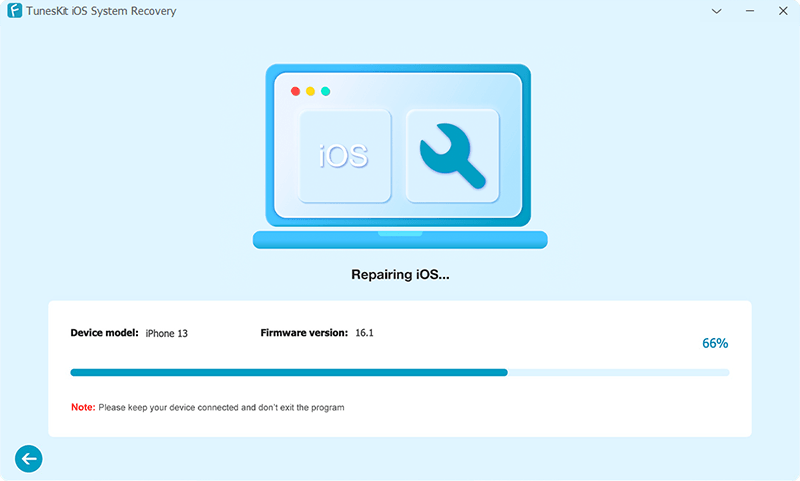 Tip 3: Force restart your iPhone
Force restart is one of the most known remedies for simple iPhone problem. We can all agree on that. Well, iOS 12 software update failed error is no different.
1) For iPhone 8 or later,
Quickly press and release the volume up button, and then the volume down button. Next, press and hold the side button until the Apple logo appears.
2) For iPhone 7/7 plus
Press and hold both the volume down button and the side button at the same time. When the Apple logo appears, release both buttons.
3) For iPhones 6s and previous models,
Hold the side button and home button concurrently until an Apple logo appears.
After the restart, you can now proceed to download and installation of the iOS 12 update. If it does not work, try other options.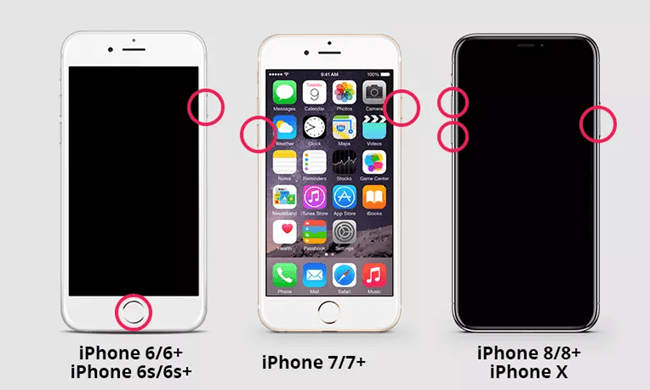 Tip 4: Use iTunes for the update
Update on air may not work for some people. It is at this juncture that you employ iTunes as a bridge to fix the iOS 12 update problem. The procedure is rather easy to follow:
Step 1. Download and install the latest iTunes on your computer. Connect the iPhone using a USB cable. iTunes will automatically launch. In the event it does not, open it manually.
Step 2. Once you iPhone reflects on the iTunes program, click on the iPhone icon on the left side.
Step 3. Lastly, click on "Check for Update" on the right and then proceed to "Download and Update".
In the event, a notification message "iOS 12 software update not available" do not get stressed out. There is a chance that there is an unpacked iOS 12 update in your phone. Simply access the Settings menu, choose General then Storage & iCloud Usage, scroll down to Manage Storage. Look for iOS 12 update list and delete it.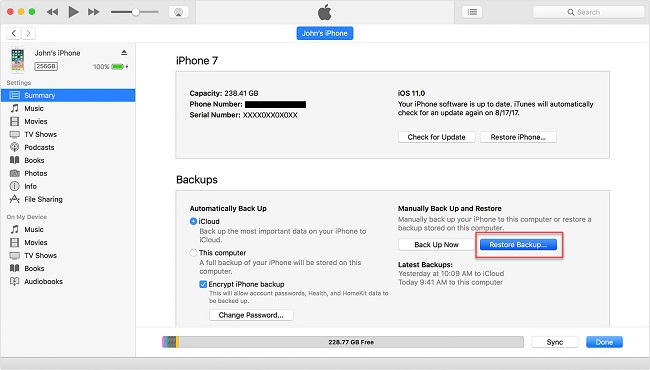 Tip 5: Reset network settings
Network connectivity may be a hindrance for the iOS 12 update. It is therefore advisable that a network setting reset is done. It is a proven method. Resetting will clear all the customized setting to its original state. It offers new grounds on which you can install the updates unlike in previous settings configurations. All you need to do is: Access the Settings tab on your menu, click on General then Reset option, and eventually Reset Network Settings. The process will not affect any stored information in your memory. After that, you are good to go! Download and try installing the iOS 12 update.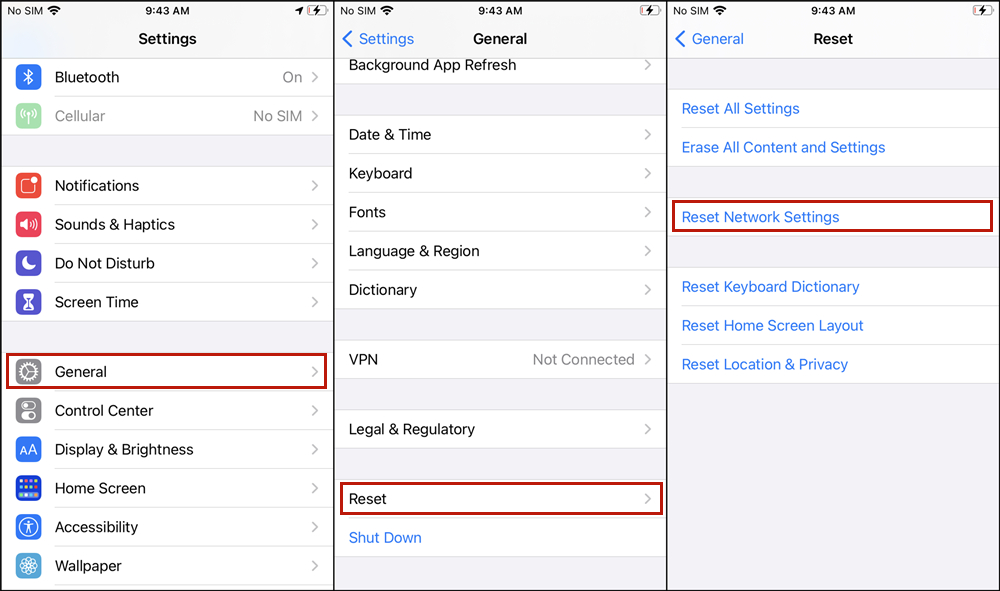 Tip 6: Check Internet connection
Checking your internet connection should be a top priority. It is possible that a weak internet connection is the main reason for the iOS 12 software update failed error. Hence it is vital that you try restarting the source of internet connection. Probably restart your cellular data or reboot the Wi-Fi router from which you are connecting. You could also reset Wi-Fi connectivity on your iPhone.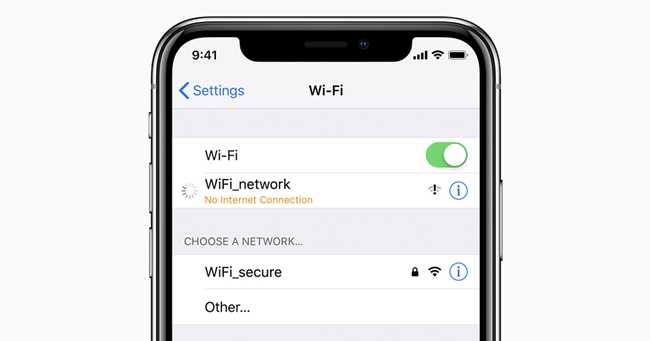 Tip 7: Manual update
Well, the process can be a little bit complex for ordinary iPhone users. It is for this reason that one is advised to seek professional assistance. It is also vital that you create a backup for your device. The process involves manual download of the iOS 12 IPSW file without using Apple servers and then using it to update your device with iTunes. Here are few steps to guide you:
Step 1. Download the iOS 12 IPSW file. Always make sure it is the correct file for your model before downloading it.
Step 2. Connect your iPhone using a USB cable and manually launch iTunes if it does not start automatically.<
Step 3. Navigate to the summary tab of iTunes.
Step . Hold the Shift button in Windows or Alt/Option key on Mac and click the "Restore iPhone" key.
Step 4. Navigate and select the iOS 12 IPSW file downloaded earlier. After that iTunes will start the installation method.
The Bottom Line
All in all, the above tips are destined to work out the iOS 12 software update failed error. Share the post with your friends out there. I am confident that the tips will work. Additionally, do not forget to leave your comments!