How to Check if iPhone is Refurbished
4 mins read
After purchasing a used or low-price iPhone, the first thing you should do is to check if it is a refurbished iPhone. What is the difference between a brand new iPhone and a refurbished iPhone? Is a refurbished iPhone worth buying? And can we check if we are using a refurbished iPhone by ourselves? Fortunately, you can find all the answers in this post, including all the details and methods for checking a refurbished iPhone.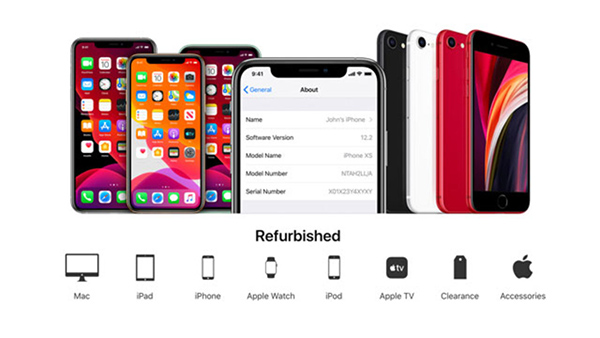 Part 1. What is a refurbished iPhone meaning?
Generally, a refurbished iPhone usually refers to an iPhone which has been sent back because of glitches. The refurbished iPhone will be fixed and sold again, and usually contains parts replacement. All refurbished iPhones you can buy were completely checked to ensure that there is no faulty. However, nothing is absolute. A refurbished iPhone has a higher risk to get issues and problems. What's more, a refurbished iPhone means a shorter warranty period and life.
Part 2. How to check if iPhone is refurbished?
If you bought this phone from Apple Inc., it will make it clear to you that is a refurbished iPhone because of legal reasons. You can also check the certified seal, and there will be a notification to show you that is a tested iPhone or a refurbished iPhone.
If you bought it from the second-hand market, when you first get your iPhone, you can check the iPhone in by going ahead to Settings, then go to General and find About. Scroll down, and you can see a Model number there, and this number can help you identify if your iPhone is refurbished. Read here for solving how to identify refurbished iPhones.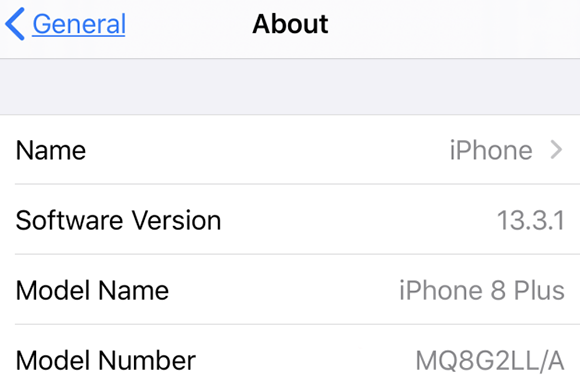 If the first character of the model number is M, it is a brand new iPhone.
If the first character of the model number is P, it is an engraved iPhone that is sold for personalizing.
If the first character of the model number is F, it is a refurbished iPhone.
If the first character of the model number is N, it is a replacement iPhone.
It is the common answer for refurbished iPhone how to check, and you can get more information about your iPhone by checking the serial number.
Part 3. What should we do if we bought a refurbished or used iPhone?
It is worth noting that a refurbished iPhone is not equal to an inferior iPhone. A refurbished iPhone usually works as well as a brand new iPhone because of the rigorous checking process. But there are still tips for those who are using a refurbished iPhone.
1. Check if the Volume Up, Volume Down, Home, On/Off buttons and 3D Touch sensor are working well as normal. If your iPhone comes with a fingerprint or FaceID, these features should also be checked carefully.
2. Set up your iPhone, and then insert your SIM card and ensure that you can connect to the internet normally.
3. Make sure that the battery life is fine. If it is using a replacement battery, a certified one is the best. The battery is one of the most important hardware of an iPhone, which can help your iPhone works more smoothly.
4. If your iPhone is a refurbished one, check whether if the warranty is valid.
Part 4. A recommended iOS fixing tool – TunesKit iOS System Recovery
For many iOS users, facing iOS issues like iPad sound not working, Find my iPhone not working, or iTunes error 3004 is a worrisome thing to fix it. Therefore, preparing an iOS fixing program is a wise choice for iOS users. Here, I recommend TunesKit iOS System Recovery to you. It is a dedicated and professional tool that aims at solving various iOS system problems without data loss. What's more, it has a concise and user-friendly interface. Though you know nothing about iOS fixing, you can still fix your iPhone within several clicks.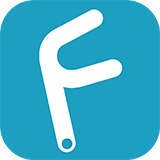 Why Choose TunesKit iOS System Recovery?
Repair over 150 iOS system issues without data loss
Fix iPhone stuck on Apple logo, reboot loop, black screen, etc.
Compatible with all iOS models and versions like iOS 15
Beginner-friendly and concise interface
Helped numerous worldwide customers solved their issues
Try It Free
600,000+ Downloads
Try It Free
600,000+ Downloads
Here is a simple tip for how to use TunesKit iOS System Recovery.
Step 1: Connect your iPhone to TunesKit iOS System Recovery with a workable lightning cable. Then click the Start button to the next step.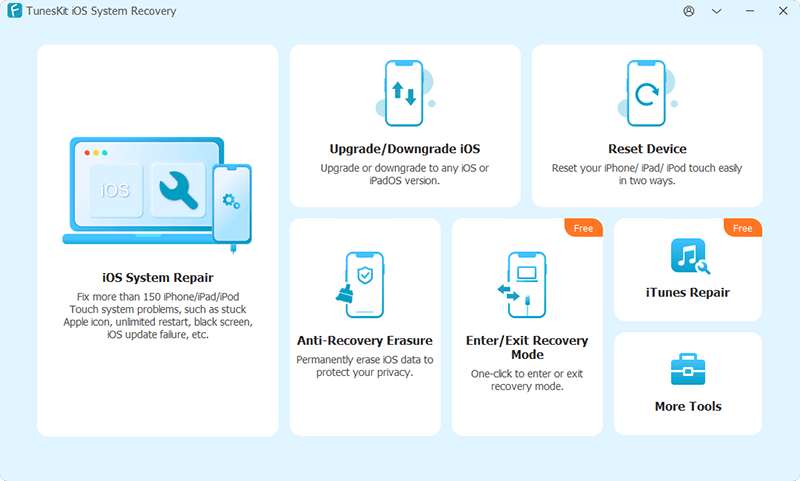 Step 2: Select a mode to fix it. TunesKit provides Standard Mode and Advanced Mode for users to fix it. The Standard Mode can fix most iOS issues. It is worth noting that Advanced Mode will erase all your iPhone data.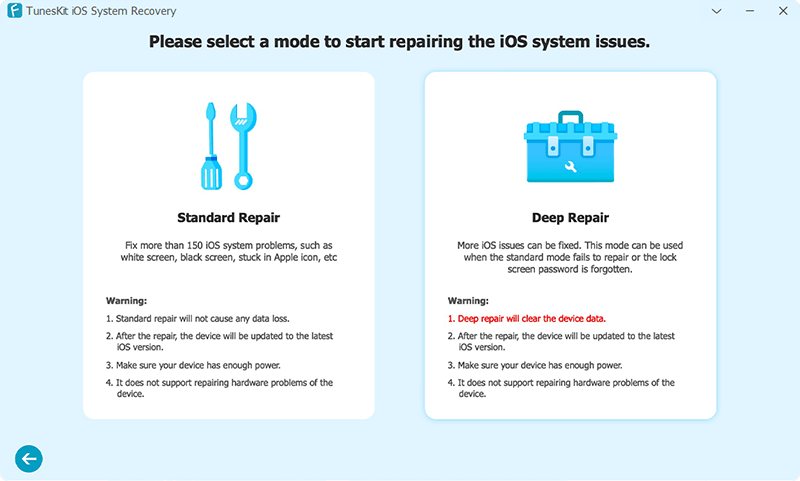 Step 3: Then TunesKit will start to download a firmware package to fix your iPhone. Ensure that the given information is corresponding to your iPhone.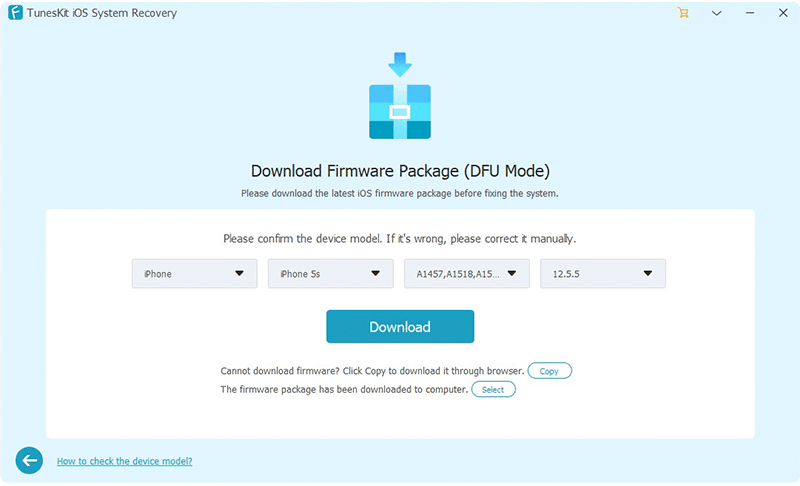 Step 4: When the downloading is finished, TunesKit will start to fix your iPhone. No matter what issues are occurring on your iPhone, TunesKit can fix it without data loss in several minutes.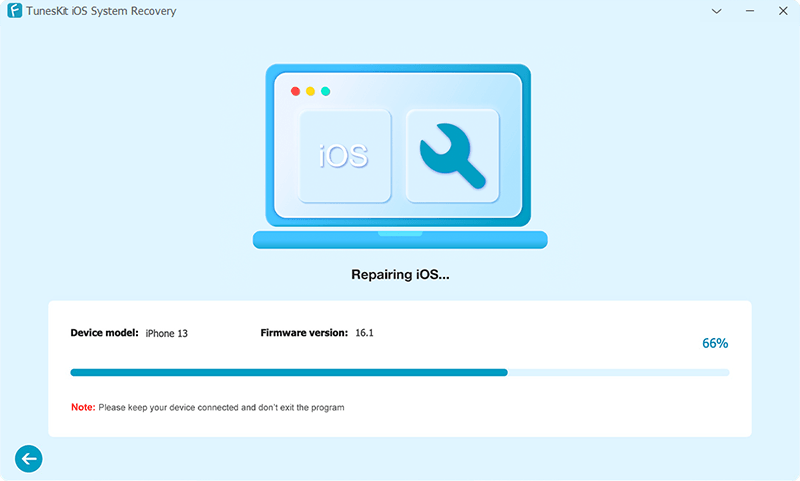 Part 5. Video Tutorial: How to Check if iPhone is Refurbished
Part 6. Summary
That's it. After reading this post, I think you have learned how to check if your iPhone is refurbished. For many iPhone users, a brand new iPhone has the best warranty and user support. But it doesn't mean that a refurbished iPhone is not worth buying, for you can get an official iPhone at a lower price. To make your iPhone work better and safer, I think TunesKit iOS System Recovery is an assistive tool that helps iOS users to fix various iOS issues.