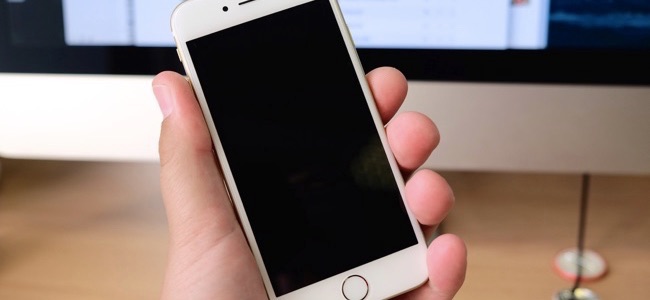 "My iPhone 6 won't turn on and I cannot figure out the real reason for this problem. It suddenly stopped working after my son played it all night. Is there any method to fix my iPhone to the normal status? Please help, I need to work with it urgently."
Sounds similar? Well, this is not a rare problem since many people have encountered with it frequently. Most of the users will consider purchasing a new one when their iPhone can't start as usual. If the situation is serious enough, it may be true, but in fact there are many ways to fix it before giving up your device. Read on to find 7 tips below to get it back to life when your iPhone won't turn on normally.
1. Hard Reset the iPhone
If your device displays a black screen or cannot be turned on, you may need to force reboot your iPhone. Hard reset your device does not erase the content on it. You can force reboot it even if the screen is blank or the button is not responding. Simply follow the steps below to do: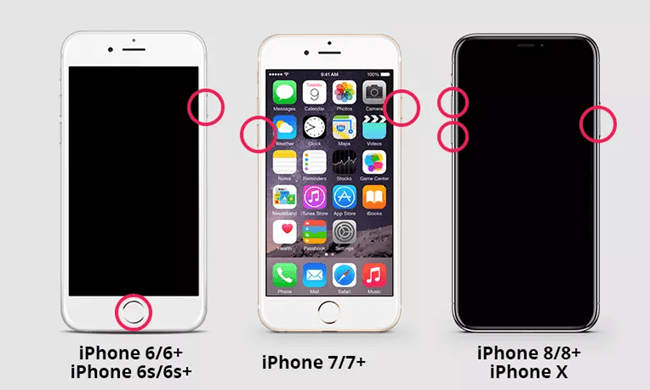 1) On iPhone 6S or earlier models, iPad or iPod touch,
Press and hold the Home button and the top (or side) button for at least 10 seconds until you see the Apple logo.
2) On iPhone 7/7 Plus
Press and hold the side button and the low volume button for at least 10 seconds until you see the Apple logo.
3) On iPhone 8 or newer models,
First of all, press and release the Volume up key. Secondly, you need to press and release the Volume down key. Finally, press and hold the side button until you see apple logo.
2. Charge Your iPhone
The second thing you are supposed to do is make sure the battery of your iPhone is charged enough to run it. If the battery of your device is completely drained, you may not see the battery charging image for a few minutes. If the display is blank when inserted, wait a moment to see if the icon appears.
So just pick up your iPhone and plug in the USB cable to charge it for 15-30 minutes. You can try asking your parents or friends for their USB cable and charger to charge your iPhone so that you can eliminate problems with the ones you are using. If it is due to low battery that your device cannot be turned on, it may open automatically. If not, simply press and hold the power button to turn it on.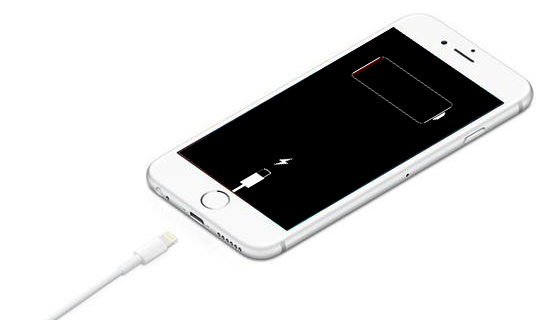 3. Use TunesKit to Fix iPhone Won't Turn on Effectively [No Data Loss]
If the aforementioned method can't solve your problem, you can try using a professional iOS repiar tool such as TunesKit iOS System Recovery to fix the issue of iPhone won't turn on with highest success rate. It's an iOS utility specifically designed to fix 50+ various iOS system issues including iPhone keeps turning off, stuck on Apple logo, stuck in recovery mode, DFU mode, headphone mode, black screen, iOS update failure, etc. Besides, it also works well for iPad, iPod touch, and Apple TV. The best thing is that you will never worry about the loss of the data on your device while using the program to repair issues.

Features of TunesKit iOS System Recovery:
Fix iPhone won't turn on without data loss
Repair many other iOS/PadOS/tvOS problems
Offer two repair modes - Standard/Advanced Mode
Compatible with almost all iPhone, iPad, iPod and Apple TV models
Repair your iPhone system issues in 3 steps
Step 1

Plug iPhone to computer and open TunesKit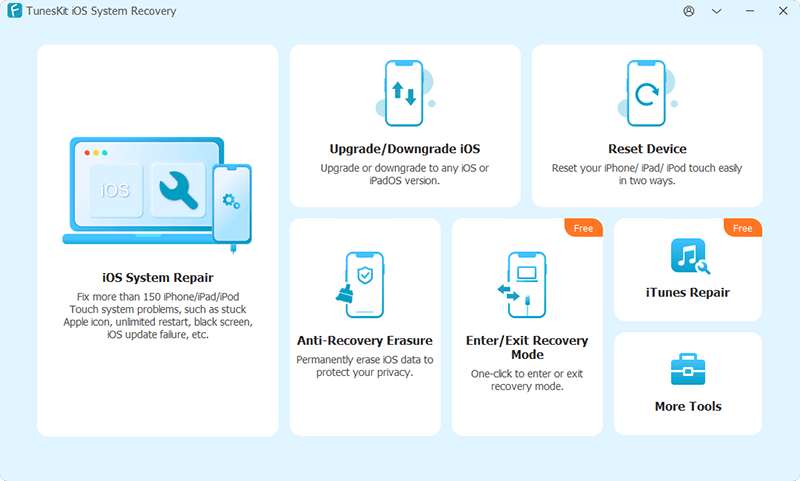 Use an original USB cord to connect your iPhone with the computer. Download and install the TunesKit iOS System Recovery on your desktop and then open it.
Step 2

Choose repair mode and download firmware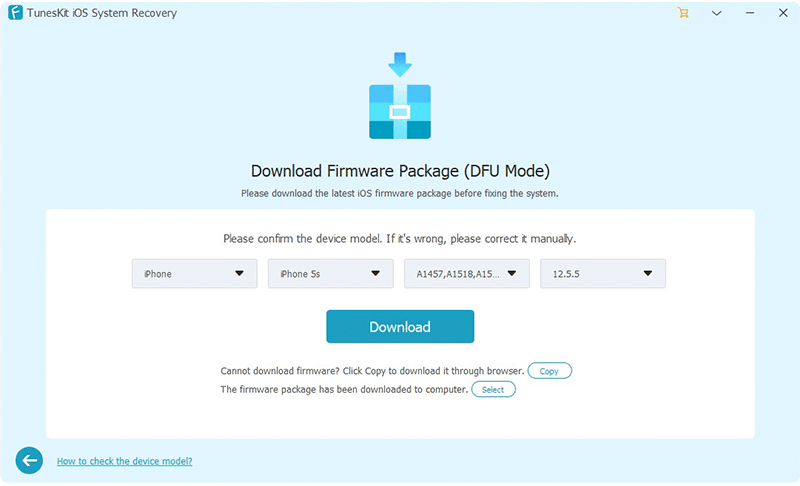 After TunesKit recognized your device, you can click the "Enter Recovery Mode" to let it into the recovery mode automatically. Then click the Start button to get started. In the next interface, select the Standard Mode to fix your iPhone won't turn on issue without data loss. Next click the Download button and TunesKit will download the right firmware package for your iPhone. Make sure you've confirmed your device info before downloading.
Step 3

Start the fixing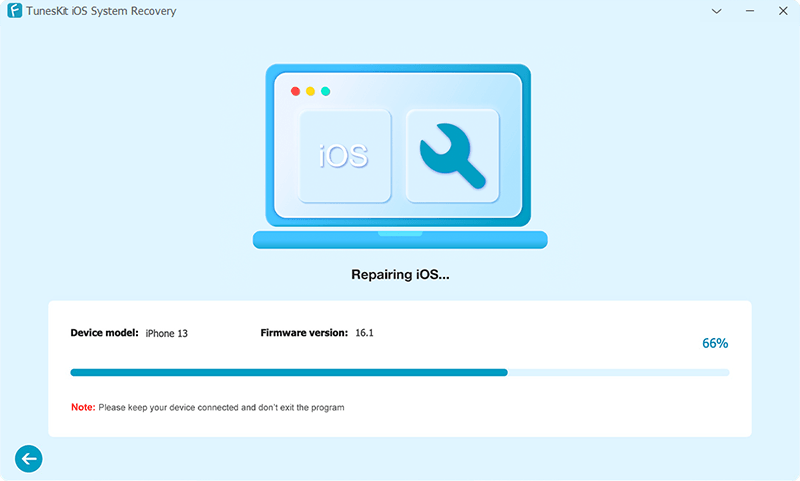 Once the download is done, you can then click on the Repair button to let TunesKit repair your system issue immediately. Wait a while until the process comes to an end. Check your iPhone to see whether it works well. Don't disconnect your device to the computer during the process, or it may get bricked.
4. Restore Your iPhone to Factory Settings
Sometimes the best bets that can the fix the issue of your iPhone won't turn on is to restore your device to factory settings, which means to erase all data and settings on your iPhone. Of course, it would be best if you have recently backed up your device to iTunes. Restoring factory settings can solve many problems. Normally, you only need to so it on Settings, but if your iPhone cannot turn on, then you may try the following method:

Step 1 Launch iTunes and connect your device to the computer with a USB cable. Click the iPhone icon in iTunes interface.
Step 2 Tap on the Restore iPhone... option.
Step 3 You'll see a message popping up asking if you want to Backup your iPhone, we suggest you to confirm it since you're going to wipe your device.
Step 4 Click Restore button if you get ready to restore your iPhone and then wait for a while until it restarts.
Step 5 Now your iPhone will appear as a totally new one as the first time you saw it. You can restore it from the backup to get your data back.
5. Force Device into DFU Mode
In some cases, such as after jailbreaking it or when you try to install an iOS update that doesn't have enough battery life, your iPhone may not boot up, if you are having these issues, try putting your device in DFU mode according to the following instructions.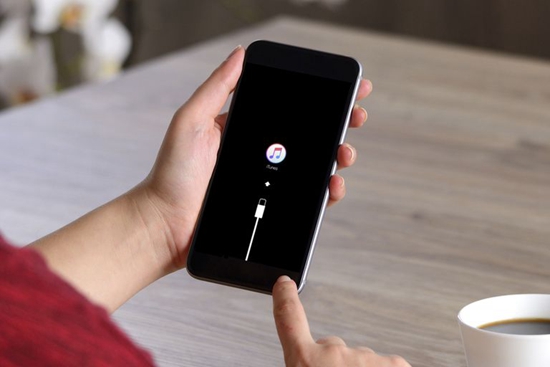 Step 1 Plug your iPhone to the computer and run iTunes.
Step 2 Press and hold the Wake button and Home button (iPhone 6s and earlier) or the Wake button and Volume Down button at the same time (iPhone 7/7 Plus) for about 10 seconds.
Step 3 Release the Wake button and keep holding the Home button (iPhone 6s and earlier) or the Volume Down button (iPhone 7/7 Plus) until see the screen shows the message of "iTunes has detected an iPhone in recovery mode".
Step 4 At this point you can release Home button or Volume Down button as the screen of your device will turn black and enter DFU mode. If not, try again from Step 1.
Step 5 Restore your iPhone with iTunes if you have created a backup in advance.
6. Check for Liquid or Physical Damage
The running speed of the iPhone gets slower as the number of the apps increase. You can view the storage space usage of each app in "Settings" > "General" > "iPhone Storage" and then delete those applications that take up a lot of space but not necessary. Useless applications only drags down the speed of the iPhone, they can be temporarily deleted, and then downloaded when they are useful.
Apps that are not updated may not be compatible with the new iOS 12, which will cause the iPhone to run slowly. Therefore, it is also necessary to update the application on the iPhone. Just go to the "App Store" and click on "Updates All".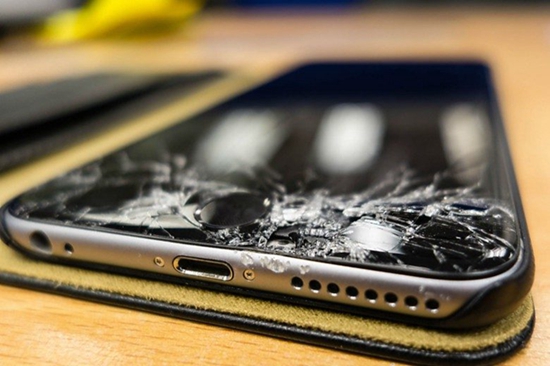 7. Contact Apple Genius Bar
After trying all of these methods above and you find that your iPhone 6 won't turn on or charge, then the problem may be too serious to fix it yourself. At this time you need to contact the Apple store to make an appointment at the Genius Bar. The technical staffs will fix your problem eventually. In addition, it's wise to check the warranty status of the device you are using before you go as it could save money on maintenance costs.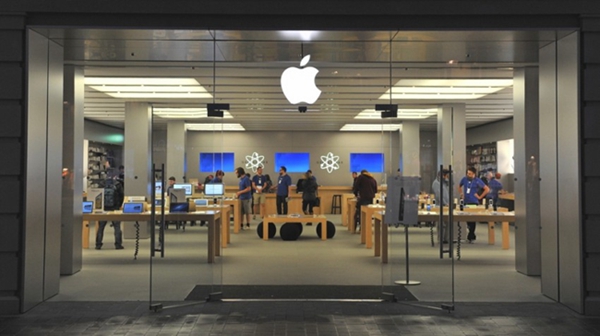 YouTube Video: How to Fix My iPhone Won't Turn on Easily

Brian Davis has covered tech and entertainment for over 10 years. He loves technology in all its forms.