How to Fix iPad Sound Not Working in 14 Ways
6 mins read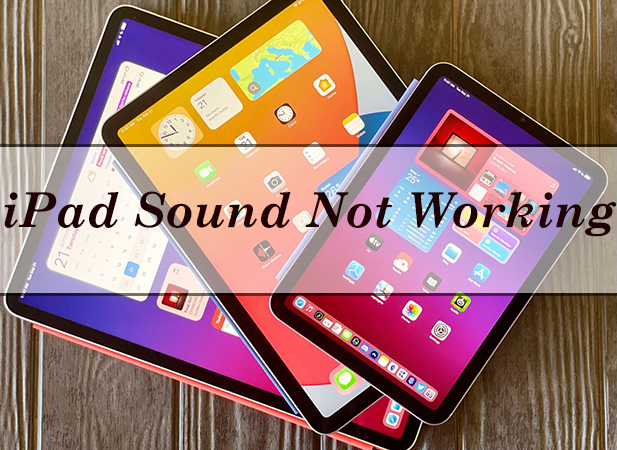 Nowadays, lots of people use their iPad to listen to music, have online classes, and watch various movies and TV shows. So, the well-working sound is of great significance to these features. However, users may sometimes encounter the situation that the iPad has no sound or the iPad sound is not working. If in this case, how to do to resolve the problem? The following methods can be workable when your iPad sound is not working.
Why Is My Sound Not Working on My iPad?
Lots of iPad users complain that their iPad sound is not working. Somtimes, they cannot hear the sound clearly or hear crackling and static. The iPad sound not working matter can be attributed to some wrong settings. Or there exists issues with software and hardware on the iPad. No matter what causes the sound not working on iPad, you could solve it with various solutions. Learn how to fix this issue in 4 simple ways first and then keep on reading the post.
What to Do If Your iPad Sound Is Not Working Well?
If you hear no sound or distorted sound from your iPhone, you could try adjusting the settings on your iPad first. Follow the below official solutions to solve the situation that you have issues with sound quality or can't hear sound clearly on your iPad.
Solution 1: Check your sound settings
Swipe down from the top-right corner to view Control Center and make sure that Silent Mode is off on the iPad.
Solution 2: Clean your receivers and speakers
Go to remove all screen protectors, films, or cases from your iPad. If the speaker is blocked or dirty, clean the speaker or receiver opening with a brush.
Solution 3: Check the sound on your iPad
Head to Settings > Sounds (or Settings > Sound & Haptics), and drag the Ringer and Alerts slider back and forth a few times.
Solution 4: Try making a call
Power on your iPad and try making a FaceTime call. Then if you still can't hear, then check whether there is any issue with the network or reception. Later, try to call again.
Basic Troubleshooting iPad Sound Not Working
If the sound is still not working on your iPad after using the above official solutions, you could troubleshoot the iPad sound further. To make sure the iPad sound settings are fine, check out the 6 ways here.
Solution 1: Disable Do Not Disturb / Mute
Each iOS device has the Mute and Do Not Disturb functions, which stop users from receiving any notification and hearing sound when they enabled. Thus, if you are watching videos and find there is no sound, head to Settings > Do Not Disturb, then turn it off. Or you can directly swipe up to launch the Control Center and make sure that the Mute and Don Not Disturb are turned off.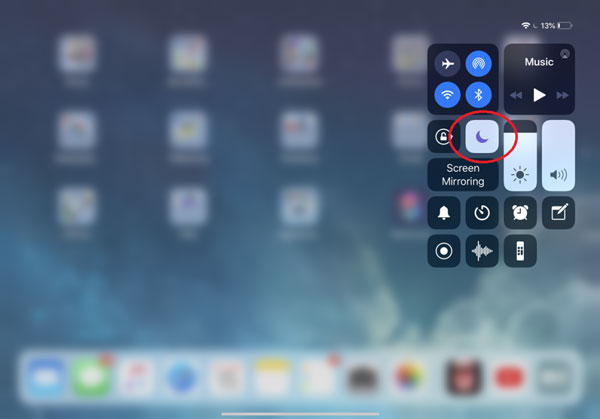 Solution 2: Close or open Bluetooth
If you turned on the Bluetooth, the iPad may send the sound to your headphones. So, try going to Settings and turn the Bluetooth off. After that, the iPad sound not working without headphones will be settled.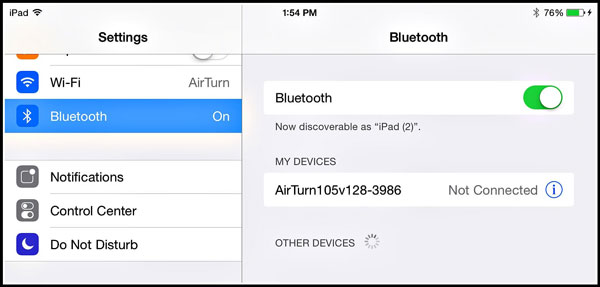 Solution 3: Turn Mono Audio on and off
Besides, you could attempt to switch the Mono Audio to solve your iPad sound not working with this three simple steps.
Step 1. Launch the Settings app on your iPad and then tap the General button.
Step 2. In Accessibility, locate the Mono Audio under the column of Hearing.
Step 3. Toggle it off and then switch it on. Now go to check whether the issue is settled.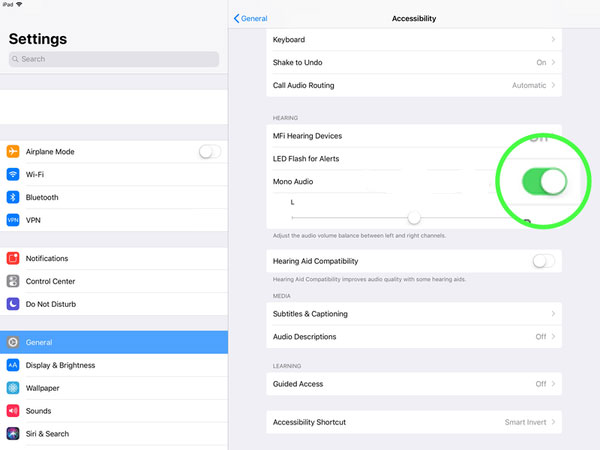 Solution 4: Test sound settings in apps
If you found that iPad sound not working on some apps only, then you are suggested to examine the sound settings of the apps and videos running. Because the sound controllers are different when opening a particular application or merely watching videos.
Solution 5: Check your headphone
If the problem happens when using the iPad with your headphones, then it may be the matter from headphones. Check out if there is debris or dust clogging it and make sure the headphone is not damaged.
Solution 6: Check the Apple Music app
If the iPad having no sound issue occurs on the Apple Music app, then check the app settings first. Hit the Settings > Notifications > Music, then turn the Allow Notification switch off. Otherwise, double-press the Home button to make the Recently used apps appear on the screen, and force quit Apple Music by swiping it.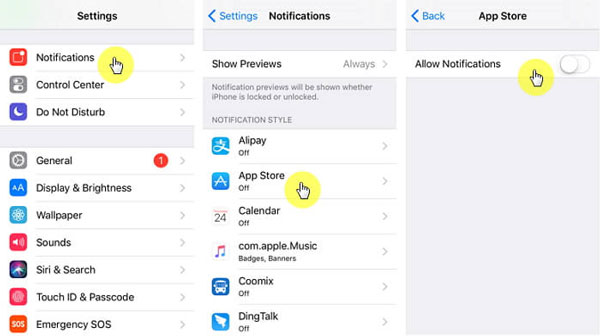 Fix Sound Not Working on iPad with Advanced Ways
Also, the sound on iPad not working can be caused by hardware or software errors. In this case, you need to use some other solutions to restore your iPad to normal. Here are some related solutions discussed to fix iPad sound not working.
Solution 1: Force restart your iPad
Force rebooting iPad can quick refresh the device, finally removing some software glitches. The steps are as presented here.
Step 1. Keep pressing the Top or Side button until the Slider shows up.
Step 2. Pull the slider to switch iPad off.
Step 3. Hold the Top or Side button till the Apple logo pops up.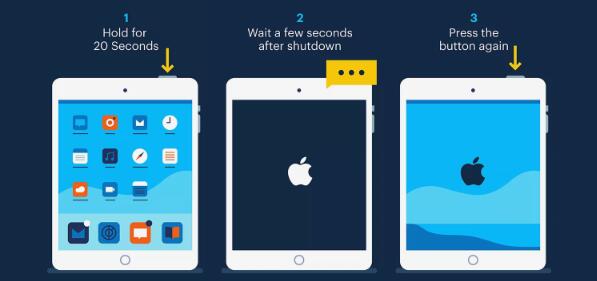 Solution 2: Update the iPad to the latest OS version
Updating the iPad to the latest iOS system may do the trick in dealing with the issue mentioned in the context. Please try the following procedures.
Step 1. Tap the General button in Settings on your iPad.
Step 2. Choose the Software Update option then tap Download & Install.
Step 3. Confirm the choice and start updating your iPad.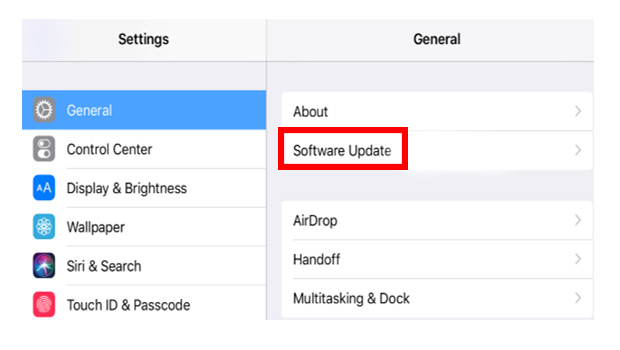 Solution 3: Factory reset the iPad
If the above methods to fix iPad having no sound don't work, then you can try out factory resetting your device. But if you don't have a backup, this way is not recommended as it will delete all the data on your device.
Step 1. Go to choose the General option in the Settings.
Step 2. Scroll down to find the Reset button and then tap it.
Step 3. Tap on the Erase All Content and Settings.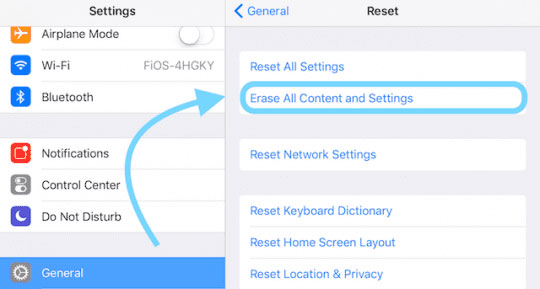 Best Solution to Repair Sound on iPad Not Working
To cause no data loss and efficiently resolve the problem of iPad having no sound, here we would like to introduce an iOS system repair tool to you. That is TunesKit iOS System Repair, an professional and powerful iOS repairing tool for iPhone, iPad, iPod, and Apple TV. With TunesKit software, you can quickly and efficiently restore your iPad to normal.
Apart from solving iPad sound not working, this program can also fix other iPad issues like stuck on apple logo, black screen and so on. Moreover, it is able to work out various iPhone problems, too. Finally, this program is fully compatible with all iOS devices and iOS versions. Using TunesKit software to settle iPad sound error only requires three simple-to-operate steps. Let's start now!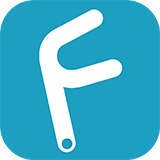 TunesKit iOS System Recovery Key Features
Resolve 30+ iOS issues and iTunes glitches
User-friendly interface
3 quick steps to finish the whole operation
No data loss in the Standard Mode
Lowest price among similar products
Try It Free
600,000+ Downloads
Try It Free
600,000+ Downloads
Step 1

Connect the iPad to the computer

Launch the TunesKit iOS System Recovery on your computer and connect your iPad with the computer. When the computer has successfully detected your iPad, just click the Start button.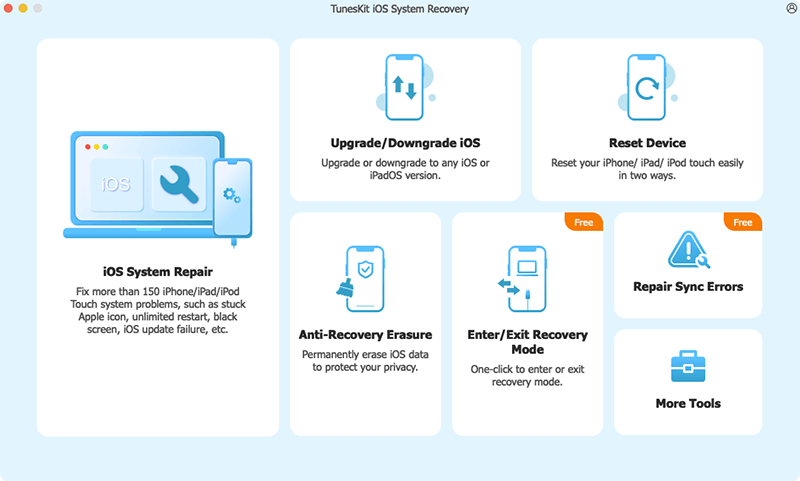 Step 2

Download the firmware package

The two modes will be shown on the app's interface and then choose Standard Mode. Now comfirm your device info including the model and iOS version. If everything is find, click the Download button and then program will start downloading and verifying the firmware package matched with your device.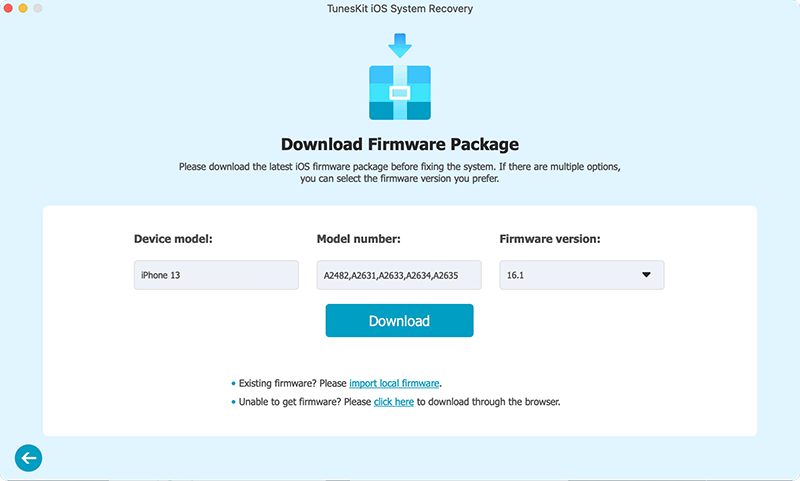 Step 3

Repair sound not working on iPad

After the firmware package has been triumphantly downloaded, click on the Repair button to fix your iPad's iOS system. When the iOS is fixed, your iPad sound will function normally.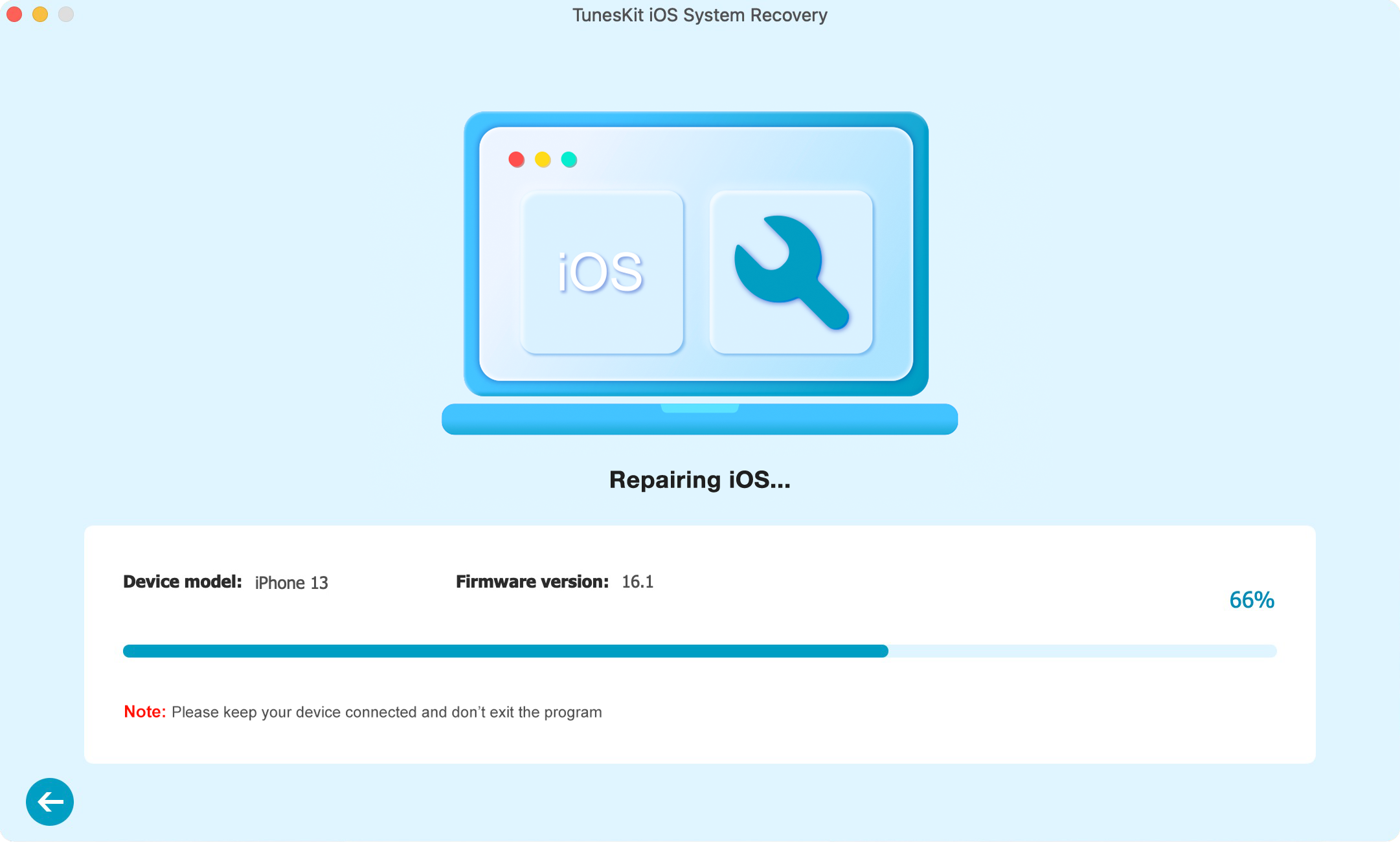 The Final Words
In conclusion, this article provides you the full solutions to solve your iPad sound not working problem. To remind you, if your iPad having no sound is due to iOS system issues, you are highly suggested to immediately employ professional iOS system repair programs. Evidence has shown that it will completely help you get out of trouble with 100% success rate and without any data loss.