Top 11 Fixes: iPhone Cellular Update Failed
6 mins read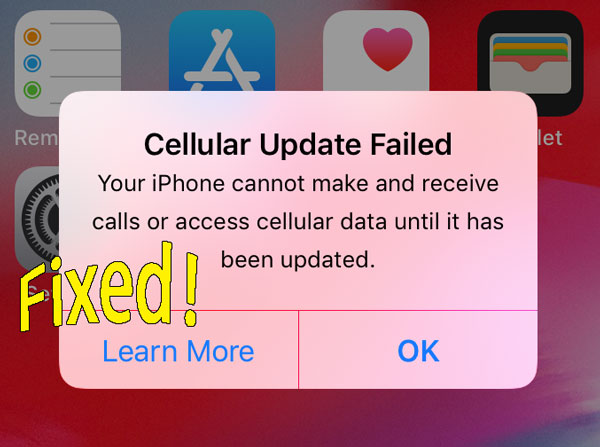 Have you ever met the problem of iPhone cellular update failed? It's a commonly seen issue for iPhone users, especially iPhone 7/11/12 users. Unfortunately, this error will bring a lot of troubles to you in your daily life and work if you don't know how to fix it. However, you don't need to be too anxious about it. In this post, 11 best methods for how to fix iPhone cellular update failed are illustrated below before you send your device to any Apple Stores for reparation.
Part 1: Why Does My iPhone Say Cellular Update Failed?
As for the reasons why iPhone 7/11/12 cellular update failed, either software problems or hardware issues are to be blame. Generally, the cellular update failed is caused by the iOS update failure. Therefore, you can try fixing cellular update failure by fix iOS update error in most cases. The following are the detailed methods that you can take to fix cellular update fail iPhone by yourself.
Part 2: How to Fix iPhone Cellular Update Failed
Fix 1: Turn Cellular Data off and on
When the notification of iPhone cellular update failed keeps popping up, you can try to temporarily disable Cellular Data feature and wait a few seconds to enable it again. To achieve that, just directly go to the Settings app on your iPhone's Home screen, then find the Cellular tab to click, finally turn off Cellular Data and turn it on later.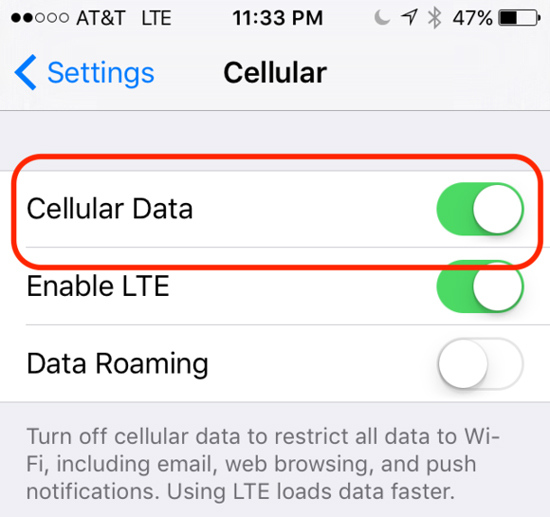 Fix 2: Disable the WiFi Calling
When you have a cellular update failed, you can try to fix it by disabling the WiFi Calling. Though in some cases, it's far from an ideal solution, you can just have a try, and it won't take you too much time. To disable the WiFi calling, you can go to the Cellular menu of the Settings app, and then click on the icon next to Wi-Fi Calling on This iPhone to disable it if it's turned on.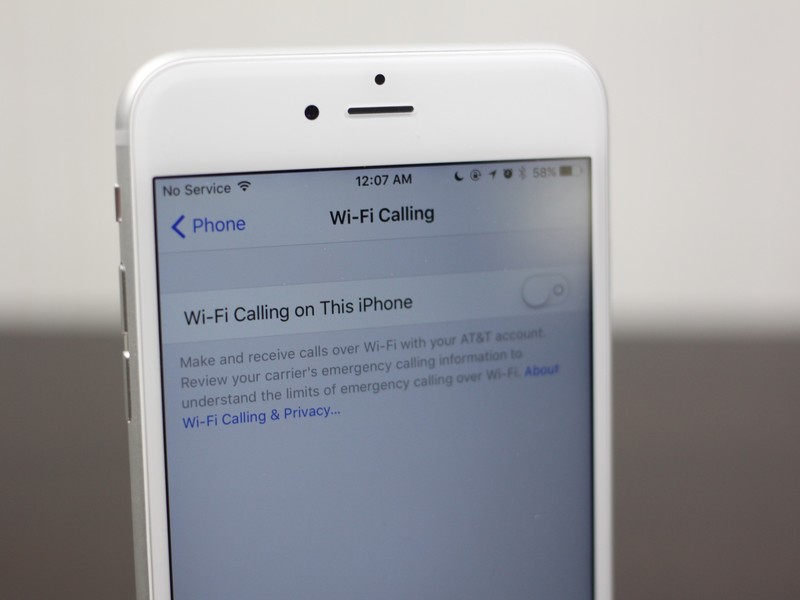 Fix 3: Toggle Airplane Mode on and off
Given that still in the Settings app, you could attempt to toggle Airplane Mode on and off to fix cellular update failed iPhone 7/11/12. Why does this way may work? Because it can reconnect related services and remove some network bugs. Of course, you can complete the process on the iPhone Control Center and tap Airplane icon.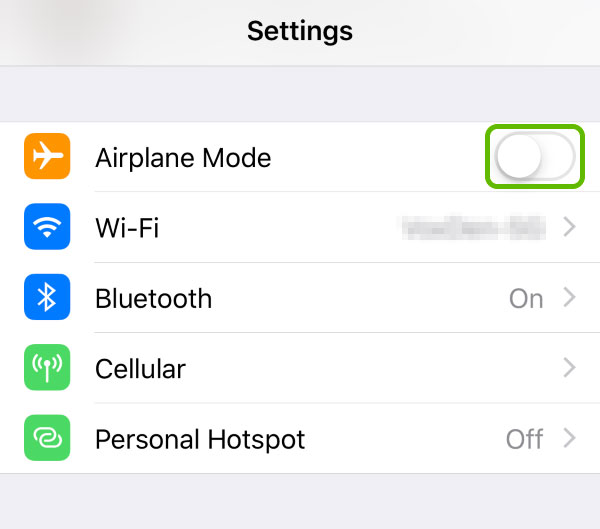 Fix 4: Reset Network Settings
Resetting iPhone's network settings also has the potential to make the message of iPhone cellular update failed disappear. In order to reset network settings, several click Settings on your device, open General option, scroll down and choose Reset button, lastly hit Reset Network Settings.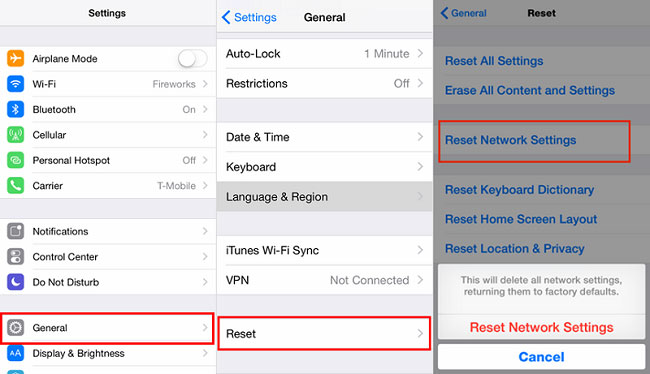 Fix 5: Restart iPhone
If the problem of iPhone cellular update failed still become unresolved, then it's time to try restarting your iPhone. Please follow the guide presented here.
To restart iPhone 8/7 and older, long press down the Power button until the slide to power off appears on the screen, then drag on the slider to close the iOS device. After that, open it by holding down the Power button again till the Apple logo shows up.
To restart iPhone 12/11/X and newer, hold down Volume and Power buttons simultaneously till the slide to power off appears, pull on the slider to turn off the device and press the Power button to turn it on after.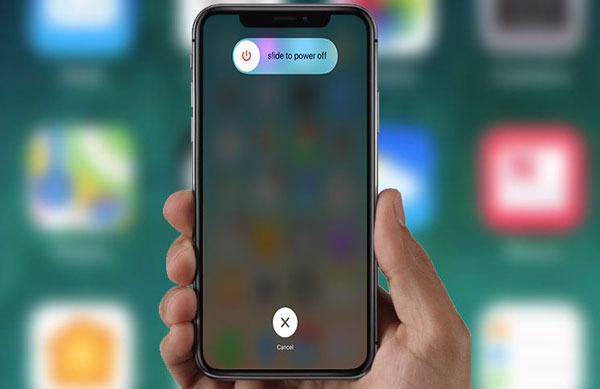 Fix 6: Reinstall SIM Card
Or you can take out the SIM card on your iPhone first, after a few minutes, put it back to the tray and switch on your iPhone to see whether the issue of cellular update failed iPhone is removed.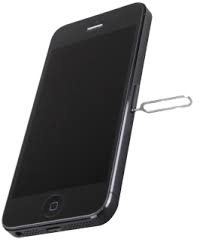 Fix 7: Check Cellular Carrier Updates
To get rid of iPhone 12 cellular update failed error message, it's also necessary for you to check cellular carrier updates. Please head to Settings on your iPhone and open it, then go to General > About. If it is available, a message will be presented on the interface, and you merely need to click on the Update button. After that, the matter may be settled down.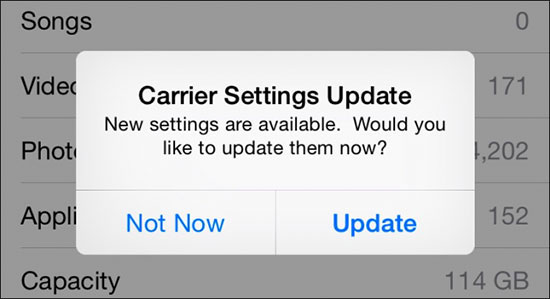 Fix 8: Update iPhone system
In some cases, you might have a cellular update failed iPhone 11 because of a pending software update. Therefore, you are suggested to update your software system to fix it. To update iPhone system, please go to Settings > General > Software Update, and check if there is an available iOS update for your iPhone. Then click on the Download & Install to finish the update process, and your problem will be resolved.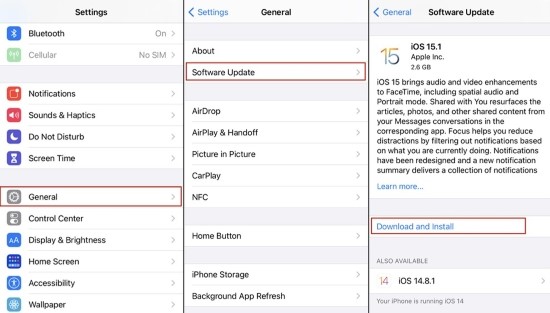 Fix 9: Restore iPhone to Factory Settings
Restoring iPhone to factory settings is also a viable method to fix the cellular update failed error. You can conduct it on your iPhone without computer. First, go to the Settings app and navigate to General > Reset > Erase All Content & Settings. Then, you will be asked to confirm the reset by entering the passcode.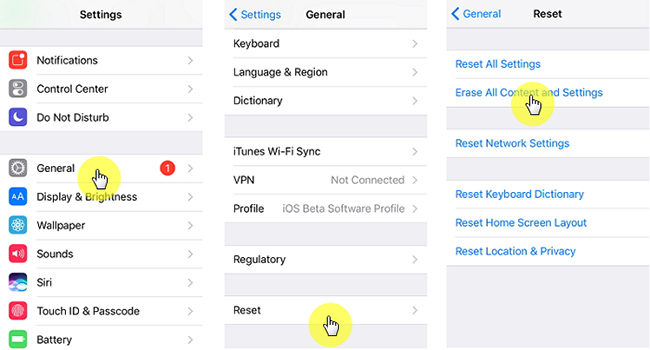 Fix 10: Put Your iPhone in DFU Mode
As the deepest iPhone restore, DFU mode can erase and reload your iPhone to factory defaults. You are suggested to save a backup of your iPhone before you put it into DFU mode, because everything will get wiped from your device during this process. You can check our other article to learn the detailed guide on how to put your iPhone into DFU mode.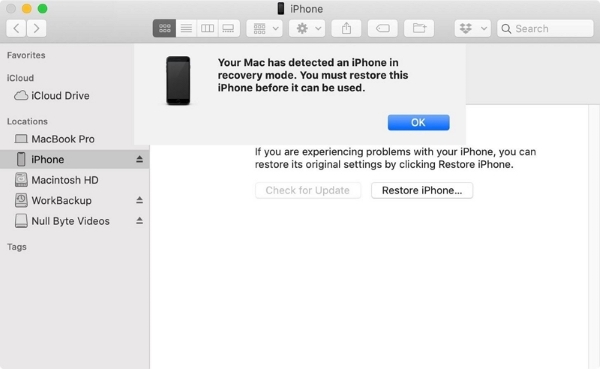 Fix 11: Best Way to Solve iPhone Cellular Update Failed
To save your time and fix iPhone cellular update failed once and for all, you could skip the above 10 possible ways and immediately adopt this best fix – using professional iOS repair software including TunesKit iOS System Recovery. It is indeed a powerful tool to deal with iPhone, iPad, iPod and other iOS devices problems. Now matter what complex scenario you are in, TunesKit iOS System Recovery can help you solve such iOS system errors as iPhone cellular update failure, iPhone cellular data not working, iPhone won't update apps. You can have it both on your Win and Mac system computer to fix your disabled iPhone 7/11/12. Get it for free to fix cellular update failed iPhone without data loss as soon as possible.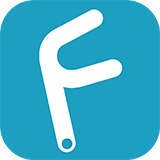 Key Functions of TunesKit iOS System Recovery
Fix 150+ iOS issues and other Apple TV problems
Offer two repair modes - Standard/Advanced Mode
One-click to enter or exit the recovery mode for free
Compatible with all iOS versions including iOS 16
Try It Free
600,000+ Downloads
Try It Free
600,000+ Downloads
Step 1

Connect iPhone to computer and open TunesKit

First, connect your iPhone to a computer with a USB cable and launch TunesKit iOS System Recovery on the computer. After your iPhone is detected automatically, click on the Start button to begin and then choose the Standard Mode to fix cellular update failed iPhone without data loss.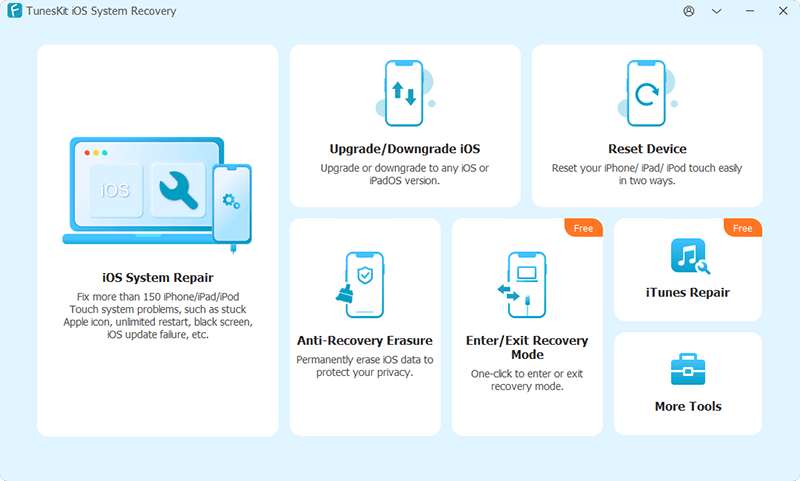 Step 2

Download and verify firmware package

Make sure your device info is all right and correct it manually if anything is wrong. Next tap on the Download button to download related iOS firmware package matched with your iPhone. Wait a while until the process completes.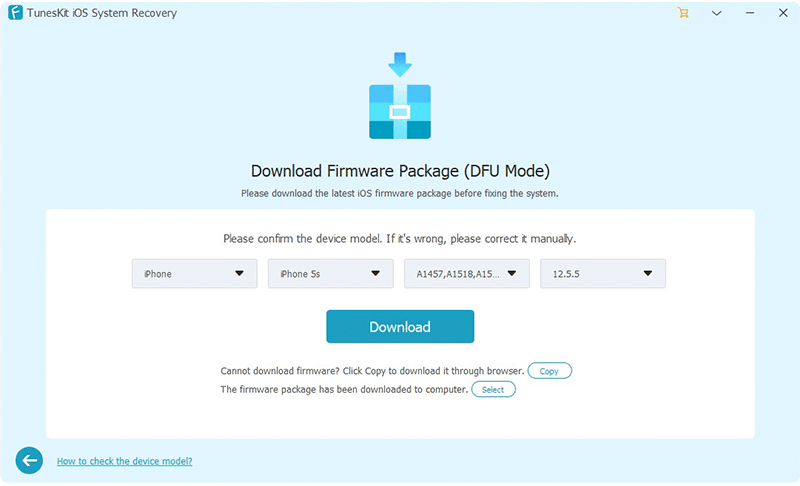 Step 3

Fix iPhone Cellular Update Failed

Press down the Repair button and start fixing the iOS. Do not plug out your device while it's repairing iOS system, or it may cause other problems. In the end, the cellular data failed iPhone is successfully fixed.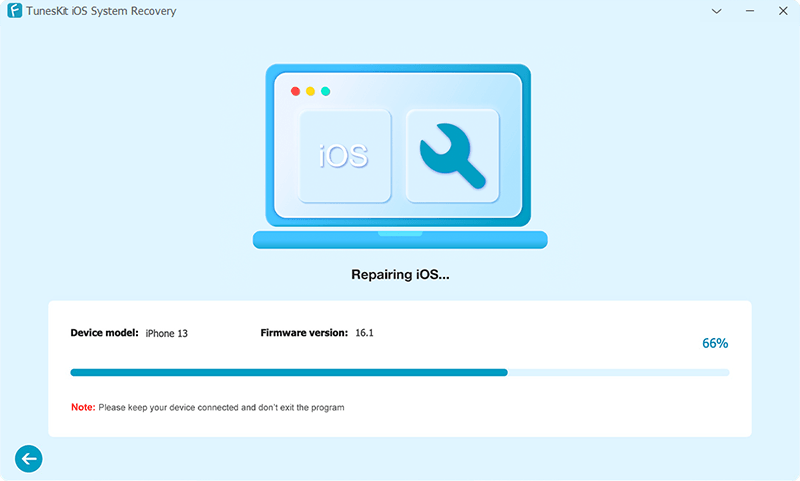 Part 3: Related Questions about iPhone Cellular Update
Q1: What Does Cellular Update Failed Mean on iPhone 7/8/X/11/12?
On iPhone 7/8/X/11/12, cellular update failed refers to the situation that you get iPhone cellular update failed notification after you update your iOS version. This failure disables the iPhone to use cellular services, including receive and make calls, send text messages, use mobile data, etc.
Q2: How to Update Your iPhone Over a Cellular Data Network?
First, you need to head over to the Settings app from the home screen of your iPhone. Then, in the Settings menu, click on the General to proceed. Now, tap on About > Software Update to get an available system update over a cellular data network.
Part 4: The Bottom Line
Hopefully, this fire-new guide can give you some value in terms of solving iPhone 7/11/12 cellular data failed. With 11 different ways afforded, you could choose any one as you like to get out of the trouble for sure. We recommend you to use TunesKit iOS System Recovery first, because this professional software can help you out successfully without data loss. If you have other related questions, feel free to tell us in the comments section.