What Is iOS 16 Lockdown Mode? Full Guide Here!
4 mins read
Lockdown Mode is a new feature for iOS 16, which is available on iPhones and iPads. Although it's rare for common Apple users to be attacked by spyware, Apple thought it significant to create a mode to prevent your data from being threatened. Thus, Apple launched Lockdown Mode in iOS 16, aiming to protect iOS devices against extremely rare and highly sophisticated cyber attacks. If you are interested in iOS 16 Lockdown Mode, please read on.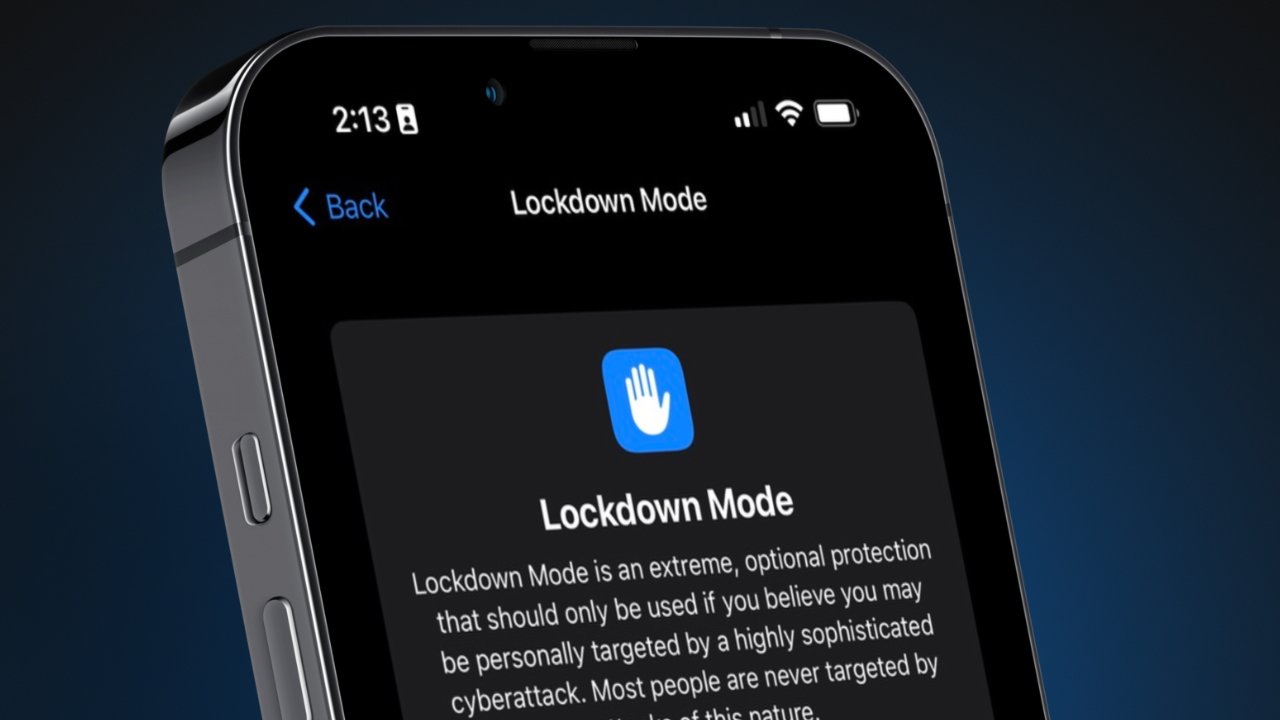 Part 1: What Is Lockdown Mode in iOS 16
According to Apple, Lockdown Mode iOS 16 is an optional protection for very few people in some extreme situations. Normally, people won't get cyber attacks by sophisticated digital threats. If you enable Lockdown Mode on your iPhone, some functions of your iPhone will be restricted to reduce the attack surface which is vulnerable.
Part 2: What Can Lockdown Mode Do to Protect Your iPhone
If you turn on iPhone Lockdown Mode, many apps and features will be restricted and function differently. Some apps are even unavailable in Lockdown Mode, while phone calls, common text messages, and Emergency features can continue to work. Here are some major features that are restricted:
1. Most message attachments are blocked, except for some certain images, videos, and audio. Some functions like links and link previews are disabled.
2. As some complex web technologies are shielded, parts of websites are likely to load more slowly or even not operate properly.
3. FaceTime calls are blocked unless you have called that people before.
4. You are not allowed to connect your iPhone to other devices or accessories under the Lockdown Mode.
5. You can't install configuration profiles on your iPhone, neither enroll it in Mobile Device Management or device supervision in the Lockdown Mode.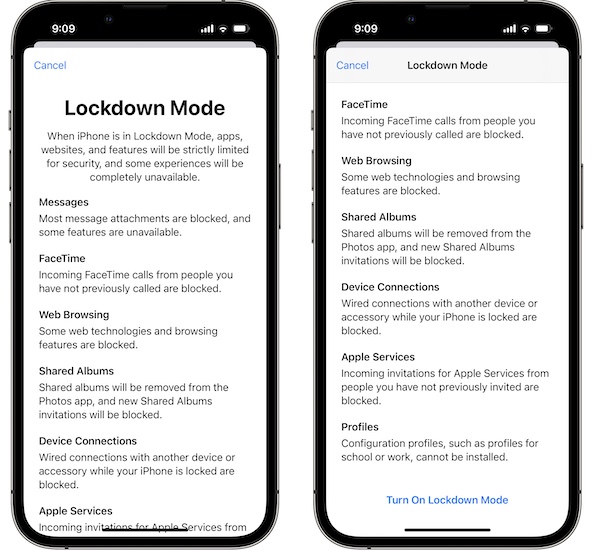 Part 3: When Should You Use iOS 16 Lockdown Mode
In fact, a very few users need to use Lockdown Mode iOS 16. If you are under the attack of a powerful cybercrime, such as state-sponsored attack, you are suggested to use this mode to protect your data security. However, most people won't need to use Lockdown Mode as it restricts your iPhone seriously, deeply affecting your work, interaction, and life.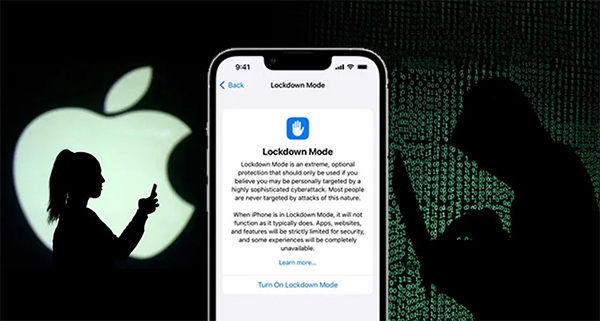 Part 4: How to Enable and Disable Lockdown Mode on iPhone
If you are sure that you are attacked by extreme cyber attacks, you can follow these simple steps below to enable iPhone Lockdown Mode:
Step 1: Head to the Settings app on your iPhone, and tap on the Privacy & Security option.
Step 2: Under the Security menu, tap on the Lockdown Mode option, and click Turn On Lockdown Mode.
Step 3: Then, choose Turn On & Restart, and input your iPhone passcode to verify. Your iPhone will be in Lockdown Mode when it restarts.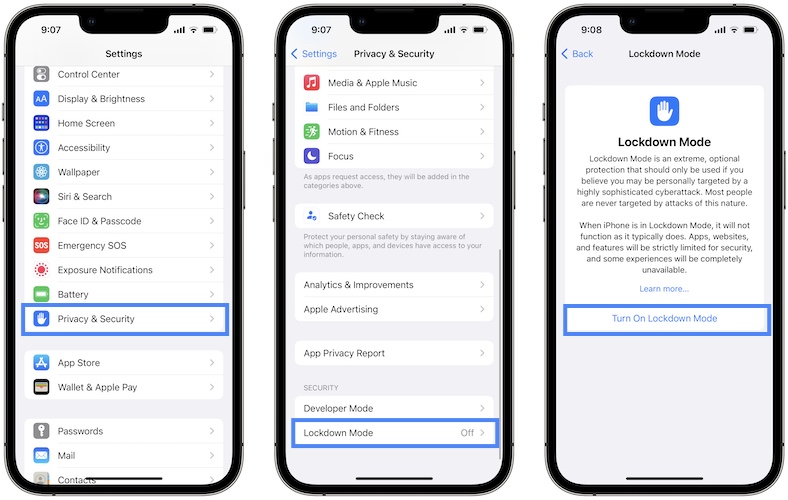 After the Lockdown Mode is turned on, you'll receive notifications showing that your apps and features are limited, and see a banner in Safari indicating Lockdown Mode is on. If you want to turn off iOS 16 Lockdown Mode, you can go to Settings > Privacy & Security > Lockdown Mode, and then tap on Turn Off Lockdown Mode followed by Turn Off & Restart. The Lockdown Mode will be disabled after your iPhone is restarted.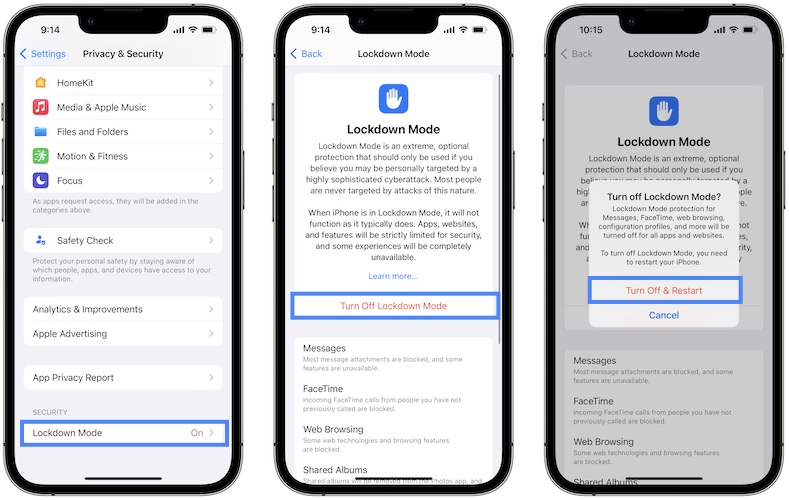 Part 5: Bonus Tip -- Top Tool to Fix iPhone System Errors and Bugs
As mentioned above, only iOS 16 supports iPhone Lockdown Mode. Therefore, you need to update your iPhone system first before you use this mode. However, if you meet some errors when you update your software, such as iPhone won't update, iPhone stuck on software update or iOS update failure, you can try to fix them with our most recommended tool – TunesKit iOS System Recovery. This software can help you fix over 150 system problems without data loss, and you don't need to worry about iPhone stuck on Recovery mode, iPhone black/white screen, or iTunes error any more.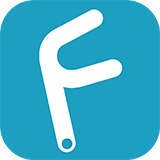 Characteristics of TunesKit iOS System Recovery:
Fix iPhone won't update issue in no time
Restore an iOS device to factory settings without losing any data
Repair 150+ iOS problems such as Apple logo not appearing, etc.
No need to jailbreak to downgrade to iOS 16 to 15.6.1
Allows iOS devices such iPhone, iPad, or iPod to enter and exit Recovery mode in one click
Try It Free
600,000+ Downloads
Try It Free
600,000+ Downloads
Now, let's take a look at how to fix iPhone won't update issue with TunesKit iOS System Recovery.
Step 1

Connect iPhone to PC/Mac

First, connect your iPhone to the computer with a fitted USB cable. When your iPhone is detected by this software, hit on the Enter Recovery Mode button, and then hit on the Start button.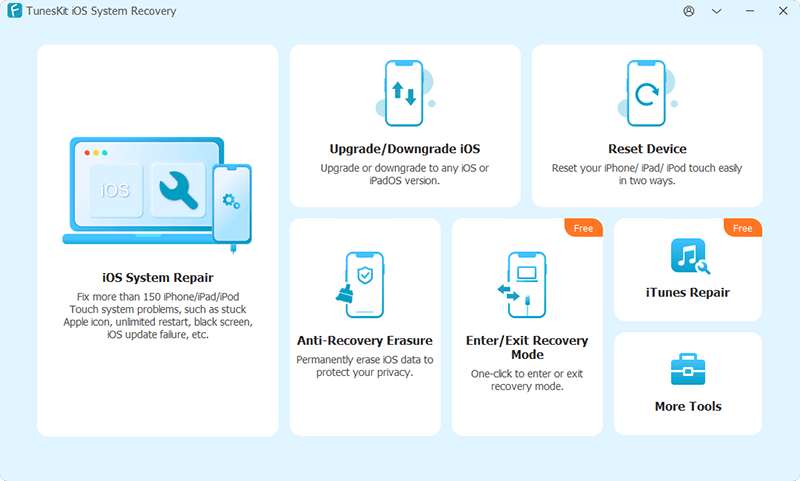 Step 2

Choose Standard Mode

Now, you are allowed to choose a mode from Standard Mode and Advanced Mode. Standard Mode would be better for you if you don't want to lose your data. If you meet some severe issues that Standard Mode can't fix, you can choose Advanced Mode.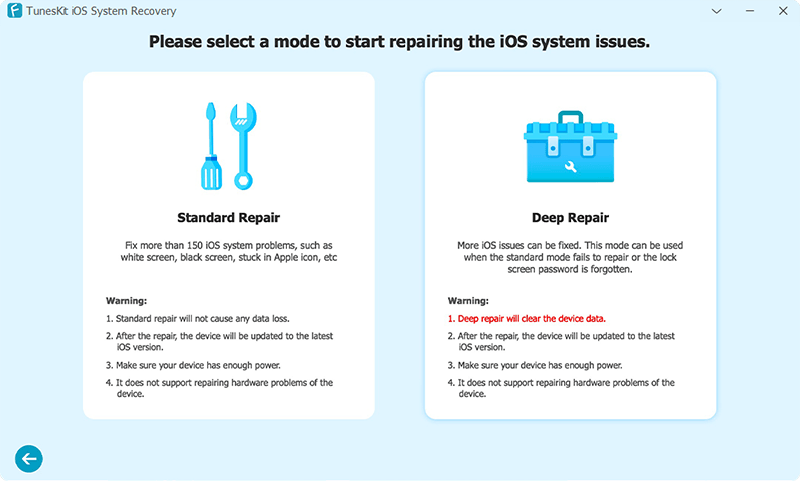 Step 3

Download firmware package

You can see the device info of your iPhone showing on the interface. Please check and correct it manually if there is anything wrong. Then, you can hit on the Download button to head to the next step.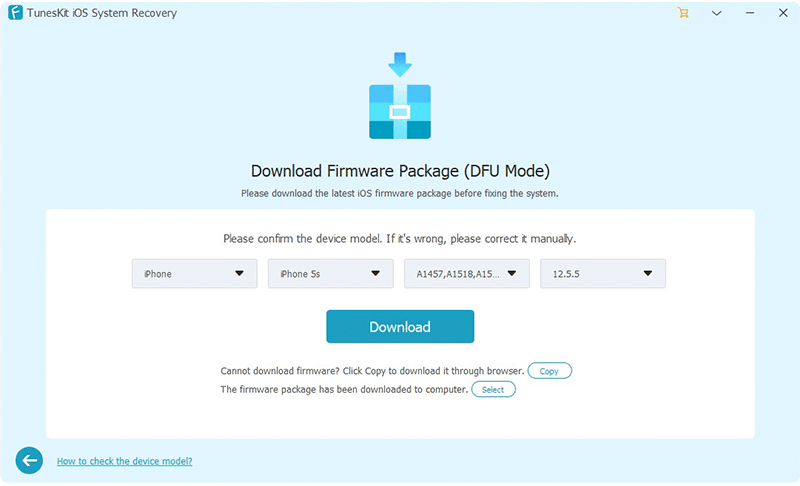 Step 4

Fix iPhone update failure

When you finish downloading the software, you can click on the Repair button to start the repair. After waiting a few minutes, your iPhone will be able to update properly.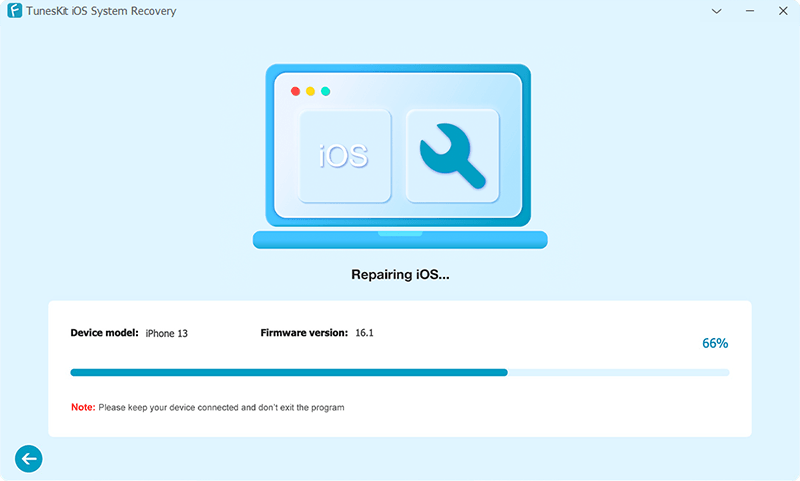 Part 6: Conclusion
Here is an end for what iOS 16 Lockdown Mode is. After reading this post, you must know more about when you should use Lockdown Mode and how to enable and disable this mode. We also recommend you an effective tool – TunesKit iOS System Recovery – to help you fix iOS update failure. Please feel free to leave us your comments and suggestions below.