"I have updated my iPhone 11 to iOS 16. However, after the update, my iPhone died and won't turn on while charging. What's the reason for this charging issue? Can somebody offer me some methods to solve it?"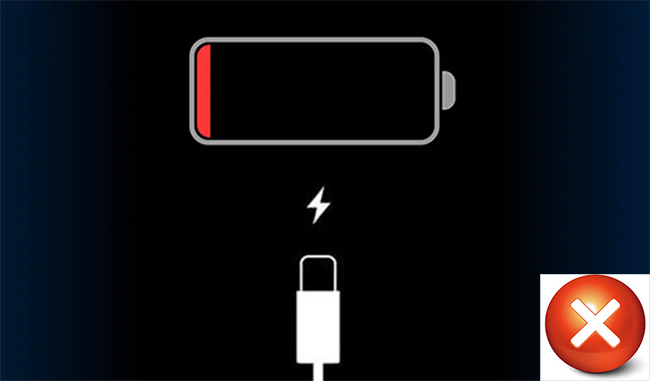 Although Apple is known for its advanced technology, iPhone users often complain that they meet some issues during their using. Recently, some iPhone 6/11 users said that they encountered the charging issue after updating the system. Have you met a similar problem? Do you know why and how to fix iPhone charging but won't turn on? In this post, we'll show you the answer.
Part 1: Why Won't My iPhone Turn on While Charging?
The causes of iPhone died and won't turn on while charging issue differ from various situations. In general, there are two major causes: hardware problems and software errors. Here we'll show you some reasons in detail below:
1. The charging accessories you use or the charging port may be dirty or broken.
2. Your iPhone's battery is dead or faulty.
3. There is something wrong with your Power button or display.
4. The system version you update to is not compatible with your iPhone.
5. iOS system glitches on your iPhone can also cause this issue.
Part 2: The Best Tool to Fix iPhone Charging but Won't Turn on
When you meet this charging issue, the first and best method for you is using TunesKit iOS System Recovery. With this advanced iOS repair tool, you can fix most of the system issues you meet in your daily use, like iPhone charging slow, iPhone won't turn on, iPhone stuck on Recovery mode, etc. It's a time-consuming solution for you when you meet system errors but know little about it. You can just simply tap on several buttons, and your problem will be solved instantly.
What's more, if you need to enter/exit Recovery mode, reset your device, or upgrade/downgrade your iPhone, you can also use TunesKit iOS System Recovery. All these can be finished by this multifunctional tool within minutes.

Characteristics of TunesKit iOS System Recovery
Fix iPhone charging but won't turn on with simple steps
It enables you to get rid of 150+ iOS issues with ease
Fix your iPhone/iPad/iPod/Apple TV without data loss
Supports the latest iOS versions including iOS 16
One Click to enter or exit Recovery mode
If you want to try this tool, just click on the Download button, and take the steps below to fix your iPhone charging but won't turn on.
Step 1

Connect iPhone to the PC

After you download TunesKit iOS System Recovery, run it on your PC, and connect your iPhone to it. Then, click iOS System Repair to move on.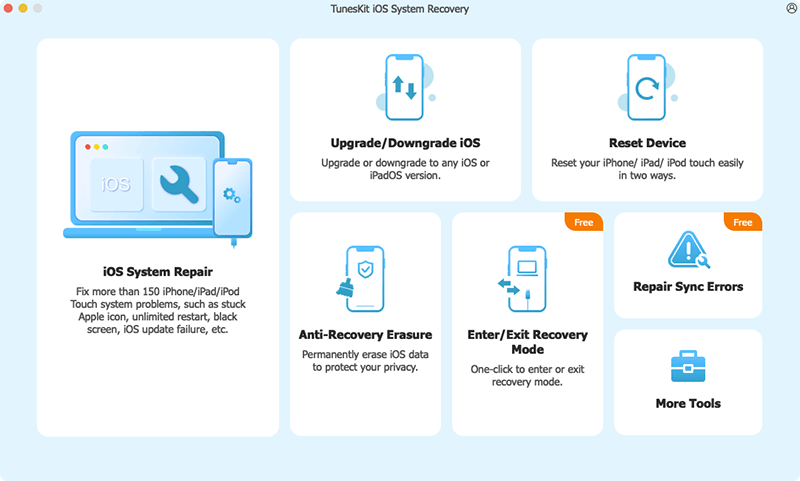 Step 2

Select Standard Repair

You can see two repair modes on the screen: Standard Repair and Deep Repair. In most cases, you can fix your iPhone using Standard Repair without losing your data. If it fails, you can try Deep Repair to help you.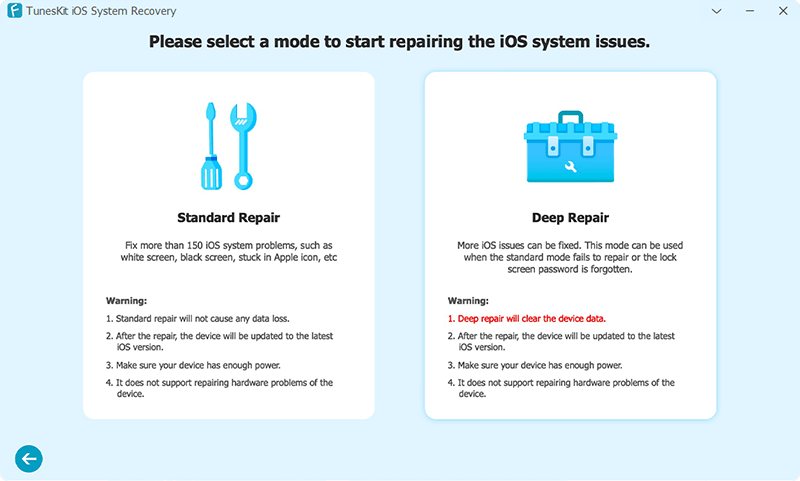 Step 3

Download firmware package

Now, you can check the device information of your iPhone on the screen. If there is anything incorrect, you can correct it by yourself. Then, hit on the Download button to download the firmware package.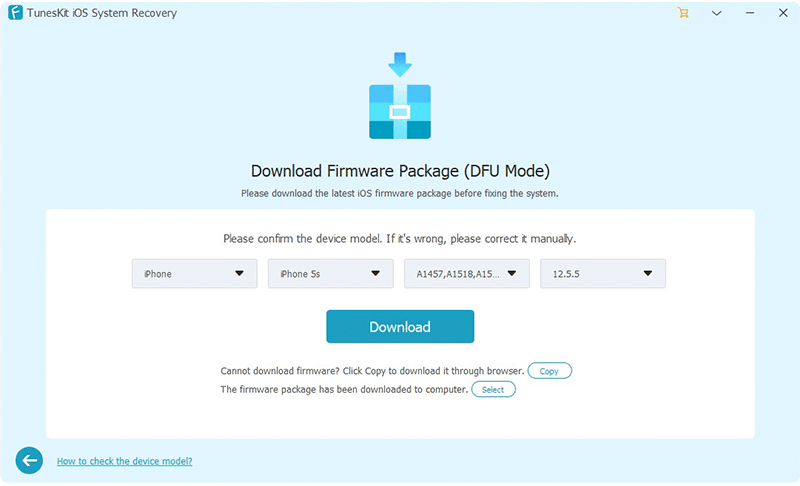 Step 4

Fix iPhone won't turn on while charging

When you complete the download process, you can click on the Repair button. Then, TunesKit iOS System Recovery will start to fix your iPhone not turning on while charging. Remember to keep your iPhone connected to the PC during the repair.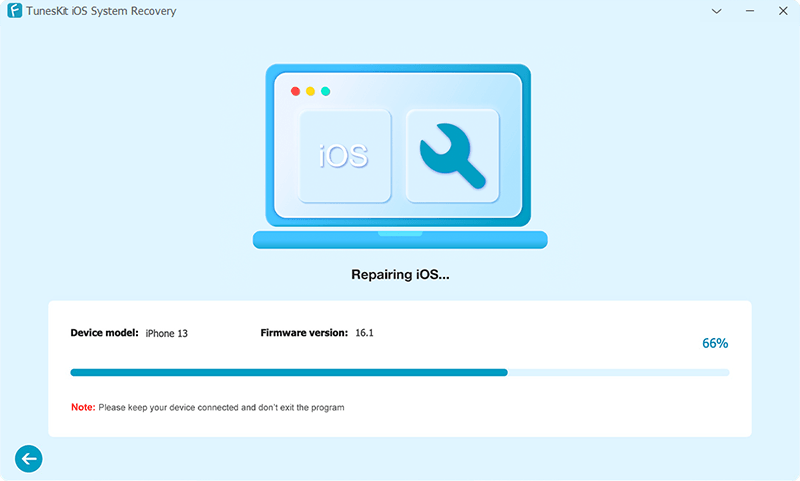 Part 3: Other Simple Fixes for iPhone Charging but Won't Turn on
There are also some other simple fixes that may help you solve this charging problem. In the following, we offer you five quick solutions when your phone is charging but won't turn on.
Method 1: Charge Your iPhone for More Than 30 Minutes
Sometimes, your iPhone not turning on may because your battery has not charged enough to power it. In this case, you need to charge it longer to ensure your iPhone has enough power to turn on. If your iPhone runs out of power, you had better charge it for at least 30 minutes before you restart it. If your iPhone still can't turn on after charging, you need to turn to other methods.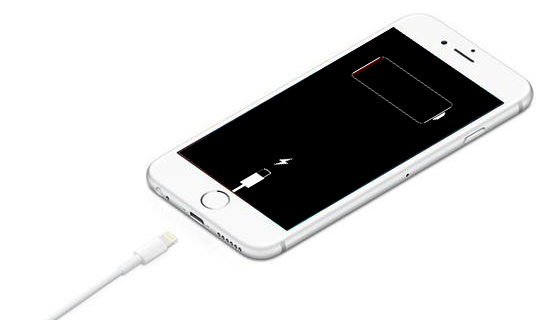 Method 2: Check Your Charging Accessories
Sometimes, your charging cable or charger may be broken and disturbs your iPhone. When you meet this issue, you need to check your charging accessories. To check your cable, you can look at it closely from one end to the other, and check if there is any part broken. If you find somewhere that is wearing or tattered, you might need to get a new cable to replace it. Then, you can check your charger. You can plug your iPhone into computer, car charging port, or other available media without the charger. If it works in these places, your charger needs to be changed.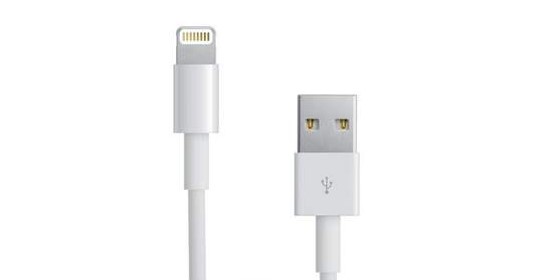 Method 3: Clean the Charging Port on Your iPhone
If your charging port is dirty or damaged, your iPhone may die and won't turn on while charging. You can check whether there is any dust or debris on it, and then clean the charging port gently with a cotton swab or a soft brush. If it doesn't work, you might need to have your charging port repaired.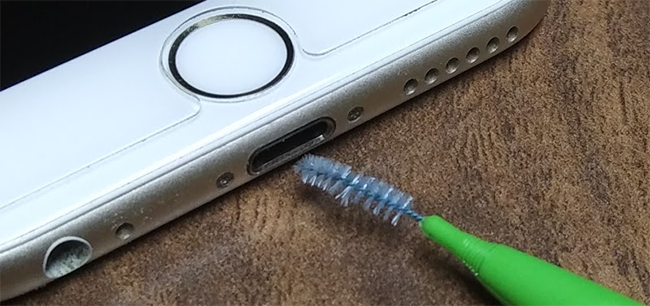 Method 4: Force Restart Your iPhone
Force restarting your iPhone is also a viable method for you to fix your iPhone. You can take the methods in the following according to your iPhone model.
For iPhone 8 or later, first press the Volume Up button and let it off instantly, and then press the Volume Down button and release it instantly. Next, hold down the Side button until you see the Apple logo on the screen.
For iPhone 7/7Plus, press and hold the Volume Down button along with the Side button, and let them off until the Apple logo is seen on your screen.
For iPhone 6 or earlier, you need to press and hold the Home button together with the Power button, and don't let them off until the Apple logo appears.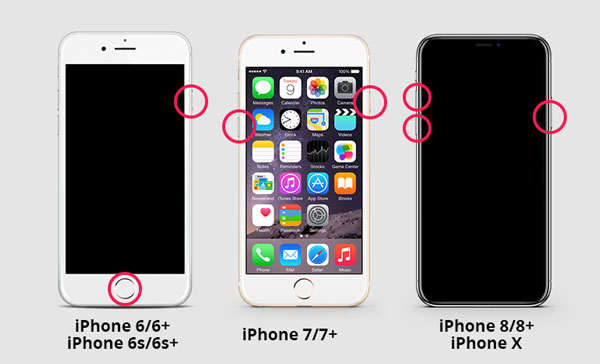 Method 5: Contact Apple Support
If unfortunately, all these methods don't work for you, you may encounter a hardware issue that cannot be solved by yourself. You need to contact Apple online or offline for help. After you explain the issue to them, the Apple Support team can help you find out the problems and solve them.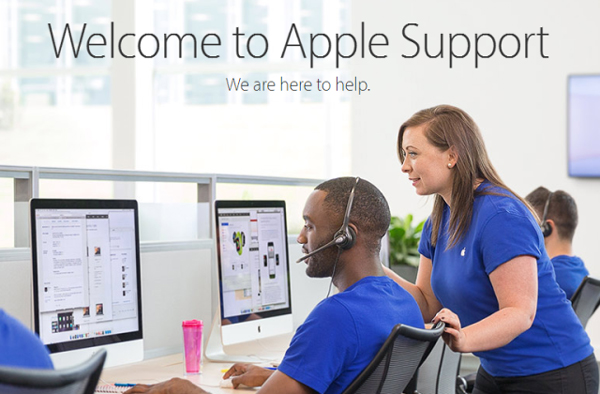 Part 4: Conclusion
When your phone is charging but won't turn on, you can use the methods mentioned in this post to help you out. Among these solutions, TunesKit iOS System Recovery is highly recommended as your first choice, which can help you fix most of the system errors you meet successfully. If you have other problems or suggestions, you can leave them in the comment sections below.

Brian Davis has covered tech and entertainment for over 10 years. He loves technology in all its forms.