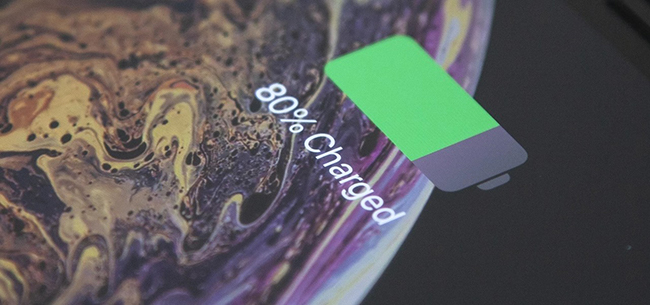 Are you wondering why your iPhone stops charging at 80? Actually, many iPhone users once met this issue. If you encounter this problem, there's no rush to go to the Apple Store to replace your battery, which is time-consuming and expensive. You can read this post and find some quick and easy methods to try to fix it by yourself first.
Part 1: Why Does My iPhone Stop Charging at 80?
There is a multitude of courses that may lead to this charging problem. Here are four major reasons for iPhone stopped charging at 80:
1. Hot temperature. As the hot temperature can damage and decrease your iPhone's lifespan, if you are charging your iPhone when it's too warm, the iPhone will stop charging at 80.
2. Battery optimization feature. To protect the lifespan of your battery, Apple has launched a battery optimization feature in iOS 13. If you enable this feature, your iPhone will hold the battery at 80 to avoid overstressing the battery.
3. Damaged charger. Your charger may be damaged or defective. You can try to use a new charger to check.
4. System glitches. In some cases, some system errors may lead to iPhone only charging to 80 issue.
Part 2: Common Ways to Try When iPhone Stops Charging at 80
Solution 1: Turn off Optimized Battery Charging
If you are using iPhone with iOS 13 or later, you may have turned on the Optimized Battery Charging feature, which can lengthen the lifespan of the battery. And to achieve it, the Optimized Battery Charging will prevent your iPhone from charging past 80% sometimes. If you want to charge your iPhone to 100%, you can conduct it following the steps below.
Step 1: Go to the Settings app on your iPhone, and then scroll down to click on Battery.
Step 2: Choose the Battery Health option, and turn off the toggle for Optimized Battery Charging.
Step 3: Choose Turn Off Until Tomorrow or Turn Off when prompted. If you choose Turn Off Until Tomorrow, this feature will be turned off until 6 am the next day. If you choose Turn Off, this feature will be disabled permanently.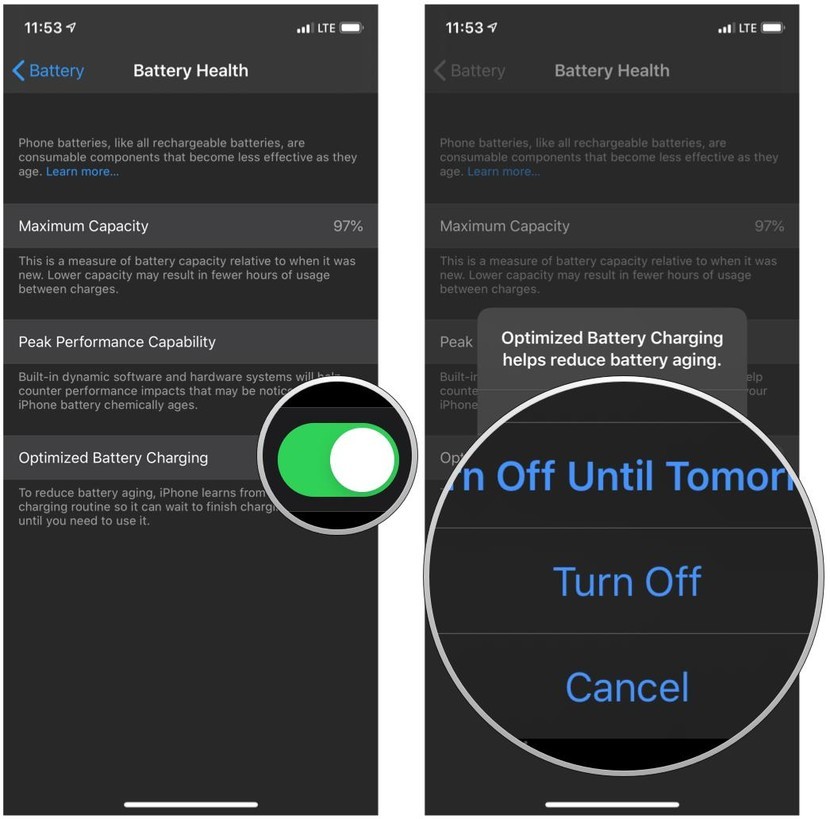 Solution 2: Let the iPhone Cool Down
The iPhone will heat up when charging, and if it rises above the temperature limit, it may stop charging to protect the battery. You can keep your iPhone plugged in, and it will resume charging when the temperature cools down. Or you can remove the charger if it's too warm, and recharge it again when its temperature goes normal.
Solution 3: Use Original Charger and Cable
Sometimes, your iPhone stops charging at 80 because of the uncertified charger and cable. You had better use the original accessories to charge your iPhone. If your iPhone keeps stopping charging at 80, you can try a different charger, cable, and socket, then you may find the reasons why your iPhone stops charging at 80 and fix it.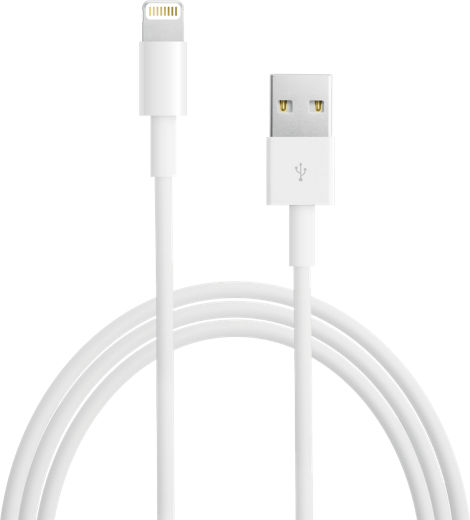 Solution 4: Check the Battery Condition
In some cases, a defective battery of your old iPhone may result in this issue. You can check the battery health on your iPhone from the Settings app. Go to Settings > Battery > Battery Health, and you can see the current maximum capacity of your battery. If the battery health is 60%-70%, its capacity to hold charge will diminish, you had better replace it with a new one by going to an authorized service center.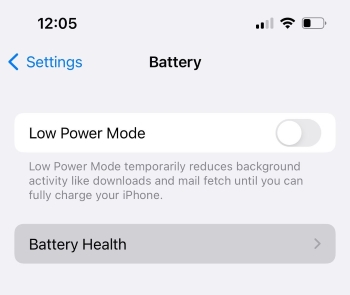 Solution 5: Restart Your iPhone
If the problem of iPhone stopped charging at 80 is caused by an accidental system error, you can try to restart your iPhone to fix it. You can restart your iPhone by the Settings app quickly. Head to Settings > General, and then click on the Shut Down button. After your iPhone is turned off completely, keep holding the Side button to turn it on. If you are fortunate enough, you are able to resolve this problem.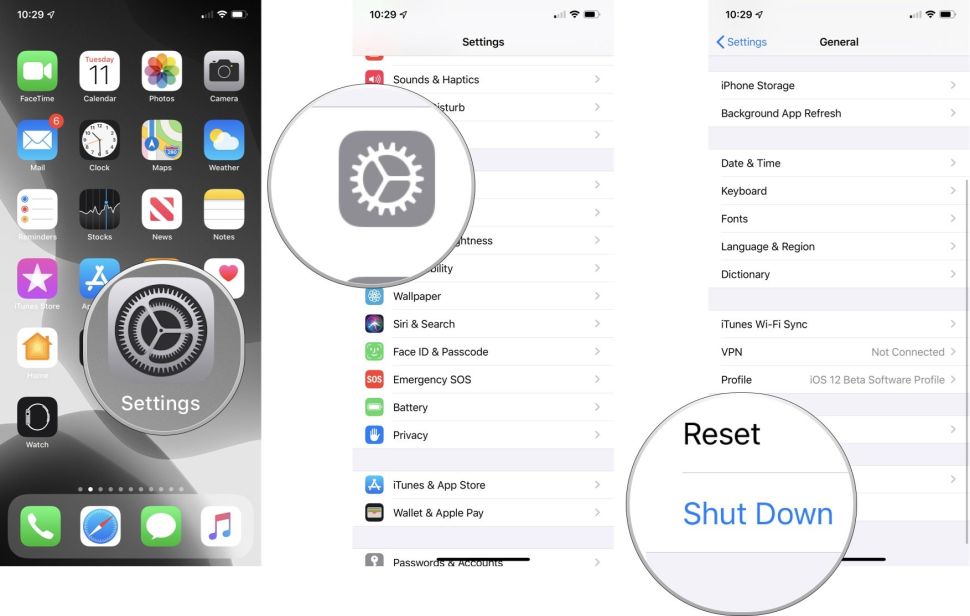 Solution 6: Update Your iPhone
Updating your iPhone software system is also an optional way for you to fix iPhone stops charging at 80. To avoid system glitches, you are suggested to update your system normally by going to Settings > General > Software Update. If there is an update version available, choose Install Update to fix your iPhone.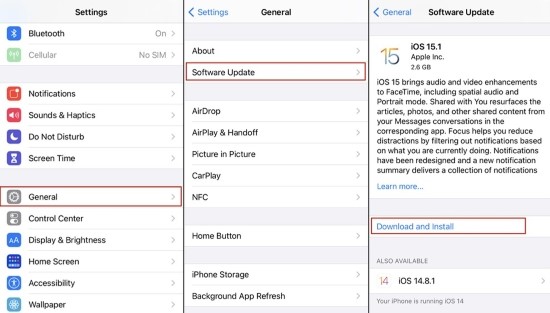 Part 3: The Best Way to Fix iPhone Stopped Charging at 80
Still can't fix iPhone only charging to 80? Try the professional and efficient third-party iOS system repair tool we recommended most – TunesKit iOS System Recovery. This useful software can help you fix different system errors your iPhone/iPad/iPod succumbs to, like iPhone stopped charging at 80, iPhone charging slow, iPhone stuck on Apple logo, etc. With the advanced technology, TunesKit iOS System Recovery can assist you to repair your iPhone by yourself instantly without data loss. Thanks to its direct and clear interface, users can simply conduct the system fixing by clicking several buttons according to the on-screen guidance.

Characteristics of TunesKit iOS System Recovery
Fix iPhone stopped charging at 80 with simple steps.
It enables you to get rid of 150+ iOS issues with ease.
Fix your iOS devices without data loss
Supports the latest iOS versions including iOS 16
The following are the detailed steps to fix your device when iPhone stops charging at 80.
Step 1

Connect your iPhone to Computer

First, connect your iPhone to the PC with a matched USB cable, and then run TunesKit iOS System Recovery on the computer.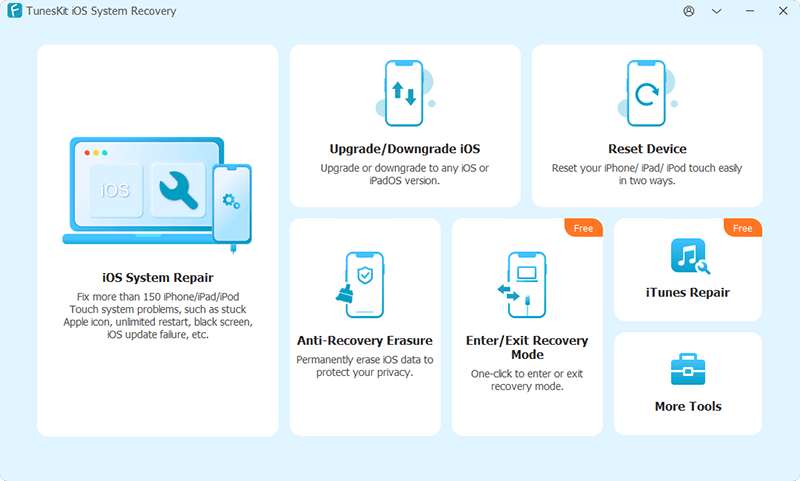 Step 2

Choose Standard Mode to fix iPhone stopped charging at 80

On the interface, you can see two modes for you to choose. If you don't want to lose your data, you are suggested to choose Standard Mode first. If the Standard Mode doesn't work, you can choose the Advanced Mode.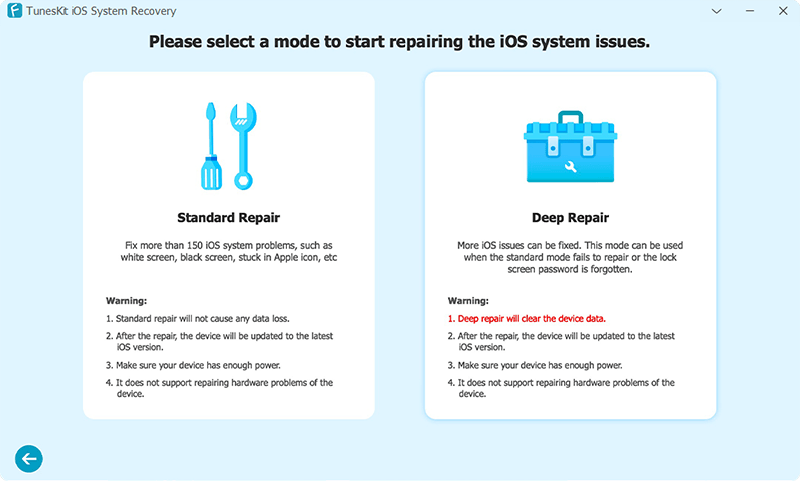 Step 3

Download firmware package

In this step, you will be asked to inspect the device information on the screen before you download the firmware package. If there is nothing incorrect, click on the Download button to proceed.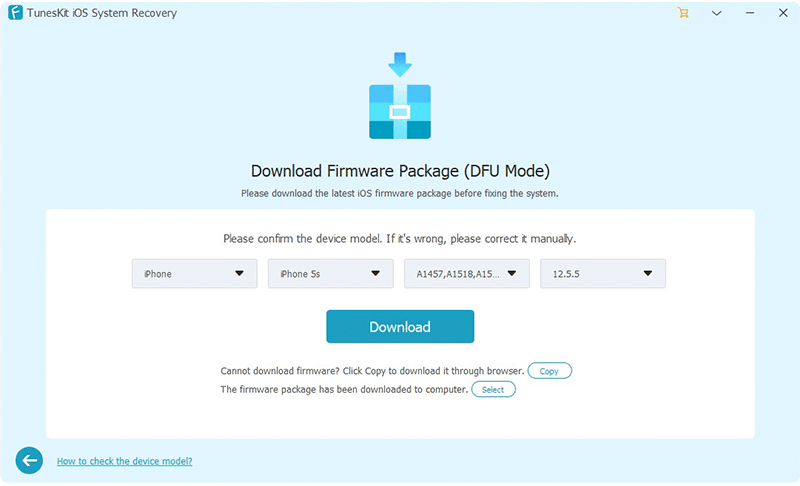 Step 4

Begin to fix iPhone only charging to 80

After getting the firmware downloaded, click on the Repair button to enable TunesKit iOS System Recovery to fix your iPhone. Then, you don't need to worry about why your iPhone stops charging at 80.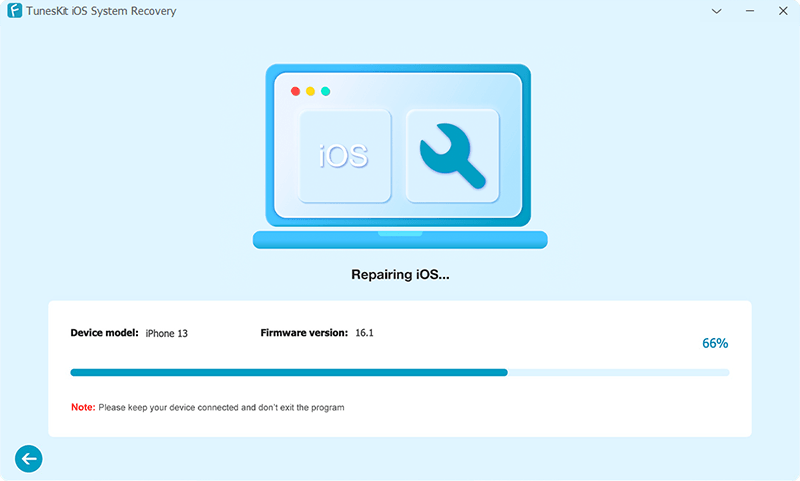 Part 4: The Bottom Line
In this post, we have listed 7 viable and effective methods for how to fix iPhone stopped charging at 80. Among all of them, TunesKit iOS System Recovery is the best tool to fix this problem. You can use it to solve your problem without losing data.

Brian Davis has covered tech and entertainment for over 10 years. He loves technology in all its forms.