[2023 Solved] How to Fix iPhone Charging On Hold
5 mins read
Apple has launched iOS 16 with a lot of new features, including background changes and other optimizations. One newly released feature among them is the Charging On Hold notification. Many users may receive this prompt when they charge their devices after they update to iOS 16. What does this notification mean and why does it occur? Read this post, and you will get some solutions to fix charging on hold iPhone.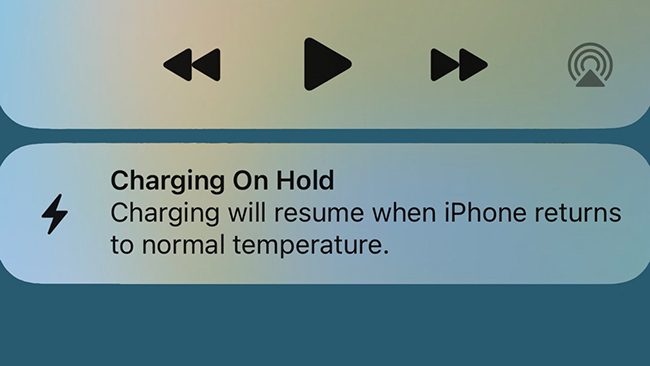 Part 1: What Does Charging On Hold Means?
The Charging On Hold notification is a battery optimization that comes with iOS 16. It often shows up on your screen if the temperature of your iPhone turns higher than the normal level while charging. If you receive this message, don't panic. It will disappear when your iPhone gets cool, and your device will go back to normal.
Part 2: Reasons for Charging On Hold iPhone
After knowing what charging on hold is, you may also wonder why your iPhone says "Charging On Hold". Generally, this message often occurs when the temperature of your iPhone is high. Here are some key factors that can lead to high iPhone temperature.
1. The charging accessories you are using is faulty or disabled. When you are charging your iPhone with them, they will heat up your iPhone.
2. The battery of your iPhone is damaged. It may cause your iPhone's temperature to increase when you use it.
3. If you open some heavy apps or videos on your iPhone, it is likely to heat up.
4. When the weather is hot or you put your iPhone on some hot surfaces, iPhone charging on hold issue may occur.
5. Some system errors on your iPhone make it overheated during charging.
Part 3: How to Fix iPhone Charging On Hold
Fix 1: Remove the Case While Charging
In general, when you are charging your iPhone, the temperature of your iPhone will be higher than normal. If you use a thick phone case during charging, the heat of your iPhone can't dissipate and affect the ventilation for your device. Thus, when you are charging or your iPhone is hot, remove the phone case you use.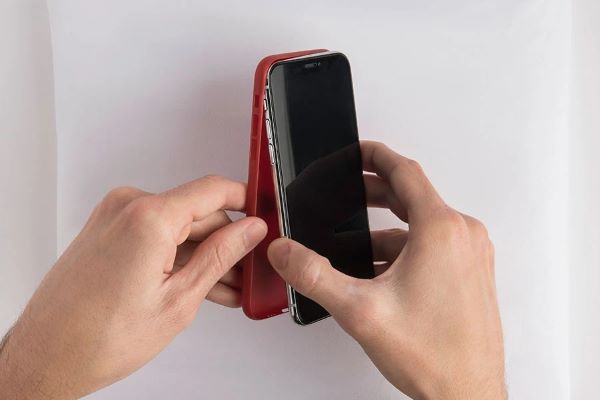 Fix 2: Unplug Your iPhone
If your iPhone is still hot after removing the phone case, you may need to unplug your iPhone to cool it down. A few moments later, if the temperature has returned to normal, you can charge your iPhone again. If your device still gets hot quickly, it's possible that there is something wrong with your charging accessories.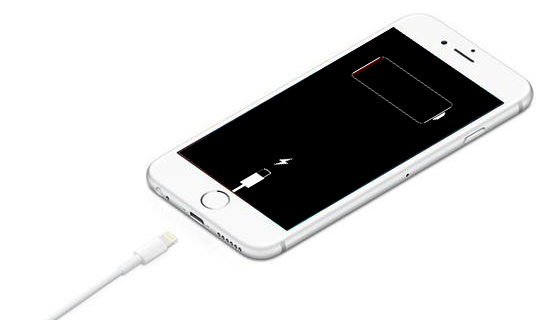 Fix 3: Use Official Accessories
According to Apple, you are suggested to use MFI-certified accessories to charge your iPhone only. If you use some uncertified charging accessories to charge your iPhone, it may heat up or result in other more serious issues. You can check for the MFI when you buy your charging accessories, and then your iPhone is less likely to become hot during charging.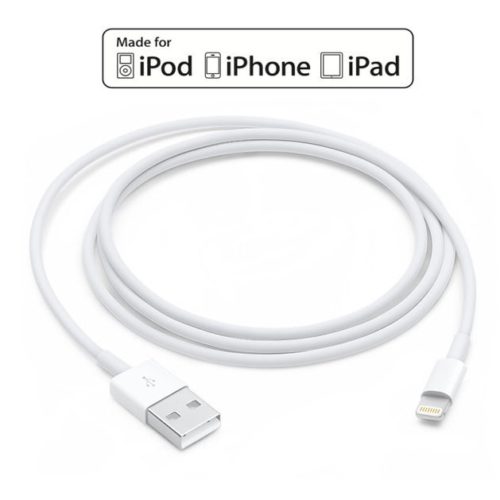 Fix 4: Try Slower Charging
Your iPhone will generate more heat when its charging rate is fast. When you meet charging on hold iOS 16 error, you are also advised to fix it by trying slower charging. You can use a power adapter with a lower rating after your device cools down.
Fix 5: Turn Off Optimized Battery Charging
If you don't want to receive this charging message, you are allowed to disable this feature via the Settings app. Head to the Settings menu on your device, and then choose Battery from the list. Then, select Battery Health on the next page. After that, turn off the toggle next to Optimized Battery Charging to disable it on your iPhone. Then, the charging on hold due to temperature prompt will not occur.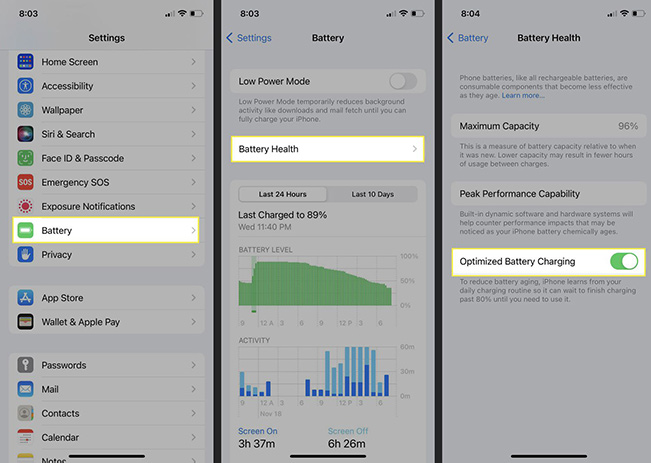 Fix 6: Use TunesKit iOS System Recovery
Although disabling optimized battery can prevent you from being prompted, it is not a fundamental solution to this issue. If you want to solve this problem permanently, you need to fix your overheated iPhone. If your iPhone overheats due to system errors, TunesKit iOS System Recovery is the best solution for you to fix it. This tool is specially designed for iPhone/iPad/iPod/Apple TV users. You can get rid of over 150 kinds of system errors with the help of it, including charging on hold iPhone, iPhone keeps restarting when charging, iPhone overheating on FaceTime, and more.
If you choose TunesKit iOS System Recovery, you don't need to be concerned about losing any important data on your device. What's more, TunesKit iOS System Recovery is more than an iOS repair tool. Using this program, you can easily reset your device, enter or exit the Recovery mode, or upgrade/downgrade iOS system within several clicks.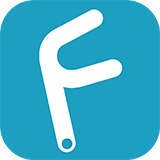 Key Features of TunesKit iOS System Recovery:
Fix iPhone charging on hold without data loss
Support other devices including iPhone, iPad and iPod
Compatible with all iOS versions including the iOS 16
One-click to enter or exit the Recovery mode
Easy fixing steps and user-friendly interface
Try It Free
600,000+ Downloads
Try It Free
600,000+ Downloads
Step 1

Connect iPhone to PC

The first step to fix your iPhone is to install TunesKit iOS System Recovery on your PC after you download it. Then, keep your iPhone connected to the PC via a workable cable, and tap on iOS System Repair on the main interface.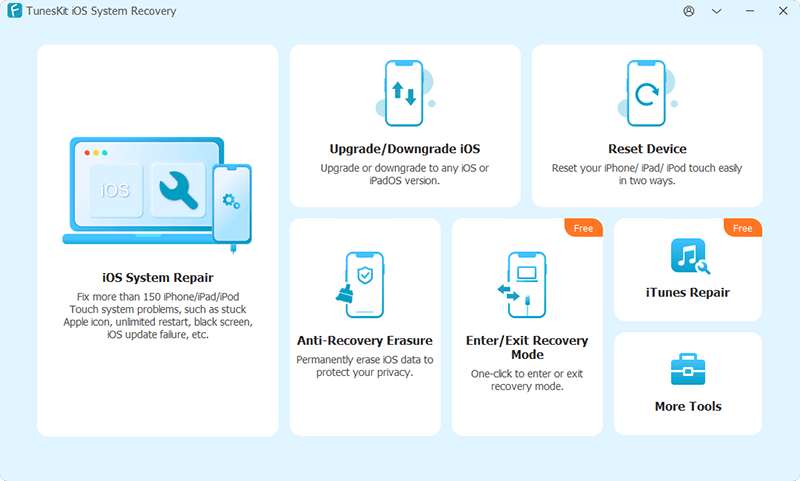 Step 2

Choose Standard Repair

Two repair modes will be shown on the screen in this step, including Standard Repair and Deep Repair. If you don't want to suffer from data loss, Standard Repair is more recommended than Deep Repair, because Standard Repair won't delete your data.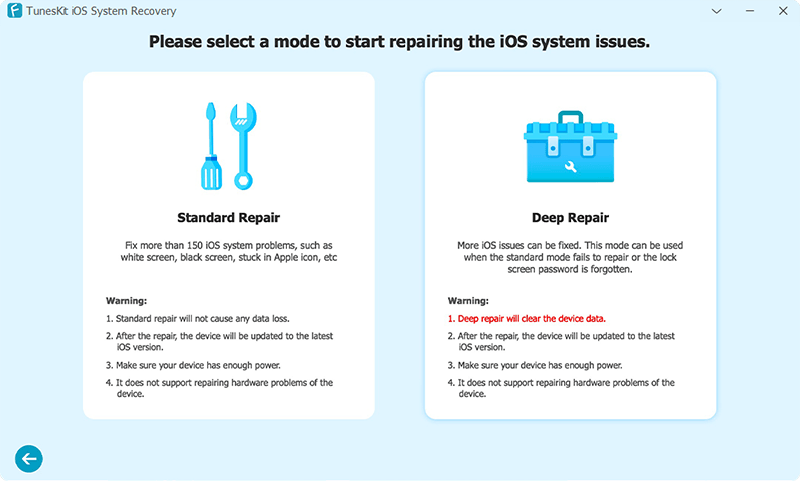 Step 3

Download firmware package

Now, on the screen you can see the specific information of your iPhone. You need to check whether the information is completely matched with your iPhone. Then, hit on the Download button to download the right firmware package.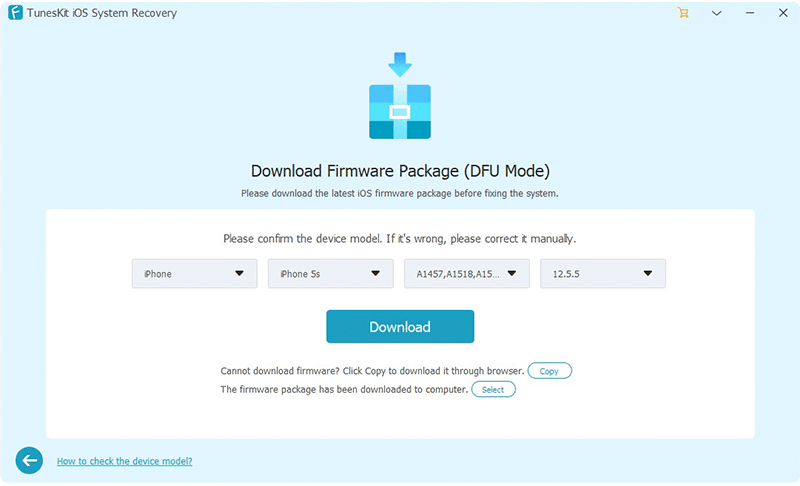 Step 4

Fix iPhone charging on hold

When the downloading process is over, you are now allowed to hit on the Repair button to fix your iPhone charging error. After finishing the repair, your iPhone will be fixed completely without data loss.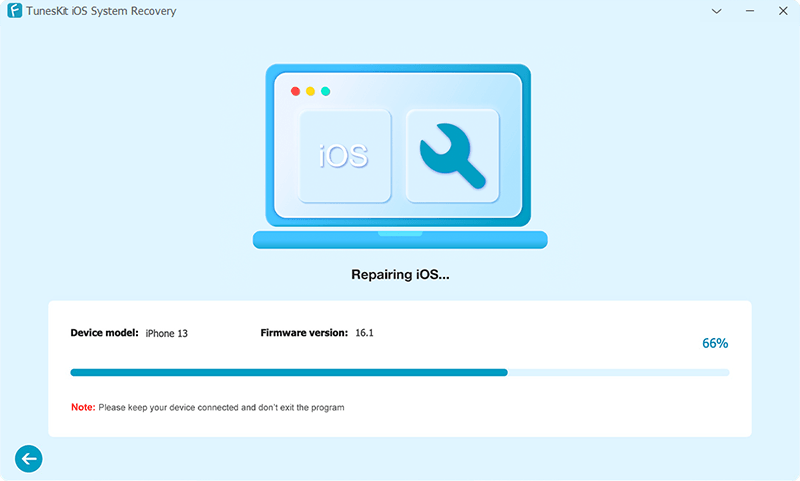 Part 4: Hot FAQs about Charging On Hold
Q1: Will Charging On Hold reduce the battery life of iPhone?
No. Charging On Hold is a feature that can protect your battery and ensure iPhone's battery life. It can help to make your iPhone battery healthy and prolong its life by preventing your iPhone from high temperature.
Q2: Does wireless charging cause Charging On Hold iPhone?
It depends on the wireless charger you use. If the wireless charger you are using is MFI-certified, this charging issue will not occur on your iPhone.
Part 5: Conclusion
That's all for how to fix charging on hold due to temperature. All these solutions above are effective and efficient to fix this problem, so you can try one or more of them according to your conditions. What's more, TunesKit iOS System Recovery is more recommended among all these solutions. Using this tool, it will be much simpler and easier for you to fix your iOS devices.