6 Tips to Fix iPad Stuck on Hello Screen
5 mins read
It is true! The iPad is arguably one of the smartest tablets - fitted with top-performing system software, unique features, and a sleek design - it guarantees users unmatched performance and durability. However, the device is far from perfect, and often users have to cope with a few glitches here and there. Lately, there have been many complaints from iPad users that the iPad stuck on hello screen after update to the new iOS 16. This kind of error is aggravating, which makes it impossible to access any services from your iPads.
If you are experiencing the same problem, this article will bring your nightmare to an end by clothing you with the best possible solutions for the problem. Let us fix it.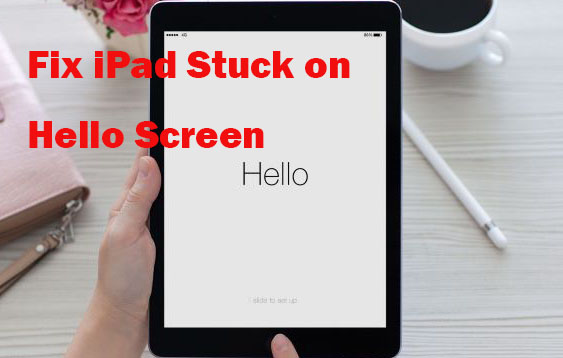 Why Is My iPad Stuck on Hello Screen?
Apparently, there is no one particular cause for the issue. Positively, the freeze mainly occurs after iOS updates and therefore can be attributed to the following underlying causes.
• iPad overheating;
• Poor Wi-Fi connection;
• Software update failure;
• iPad jailbreak stuck;
• iOS glitches.
The Best Way to Fix iPad Stuck on Hello Screen
If none of the basic solutions worked for you, then it is time we introduced you to the ultimate solution - the TunesKit iOS System Recovery software. The app is powerfully designed to help iOS, and tvOS device users resolve all system software-related problems. Moreover, it is a simple use software and does not require any technical know-how.
It is popularly known to resolve iOS glitches such as boot loop, black screen, update failure, iPad stuck on hello screen, to mention a few. The program has an intuitive interface that enables users to resolve any iOS problems quickly and without compromising or losing their data from their iPads. The program is 100% safe and is available for Windows and Mac users.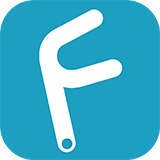 Characteristics of TunesKit iOS System Recovery:
Fix iPad stuck on Hello screen without data loss
Repair different tvOS/iOS issues by yourself
Provide Standard Mode and Advanced Mode
Easy to use with friendly interface
Try It Free
600,000+ Downloads
Try It Free
600,000+ Downloads
Below is a quick, easy-to-follow guide that will help you fix the Hello screen issue without data loss.
Step 1: Click on the app's icon to quick start it on your PC. Using a lightning USB cable, connect your iPad to the computer. Wait for it to detect. Click on the Start option at the bottom to proceed. TunesKit will provide two repair options on the next window, i.e., Standard Repair and Deep Repair. Choose Standard Repair as the repair mode. We recommend avoid using the Advanced Mode; it will only lead to data loss.Then, tap the Next button.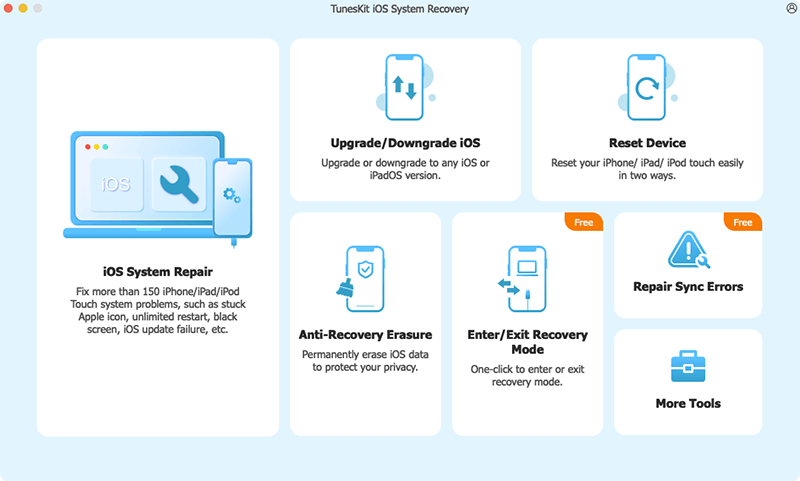 Step 2: The app will download a firmware package. Before clicking the Download option, check to confirm whether the firmware conforms to your iPad device details. If not, you are free to make the required changes. Then, hit the Download button.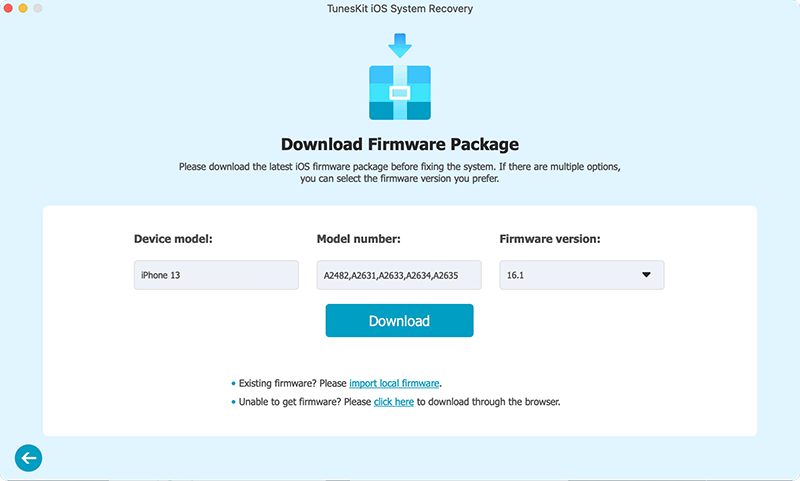 Step 3: It is now time to fix your annoying iPad stuck at Hello screen. After the download process is complete, hit the Repair button to fix your iPad in trouble. Also, ensure that the iPad is connected all through the process to avoid unnecessary software problems.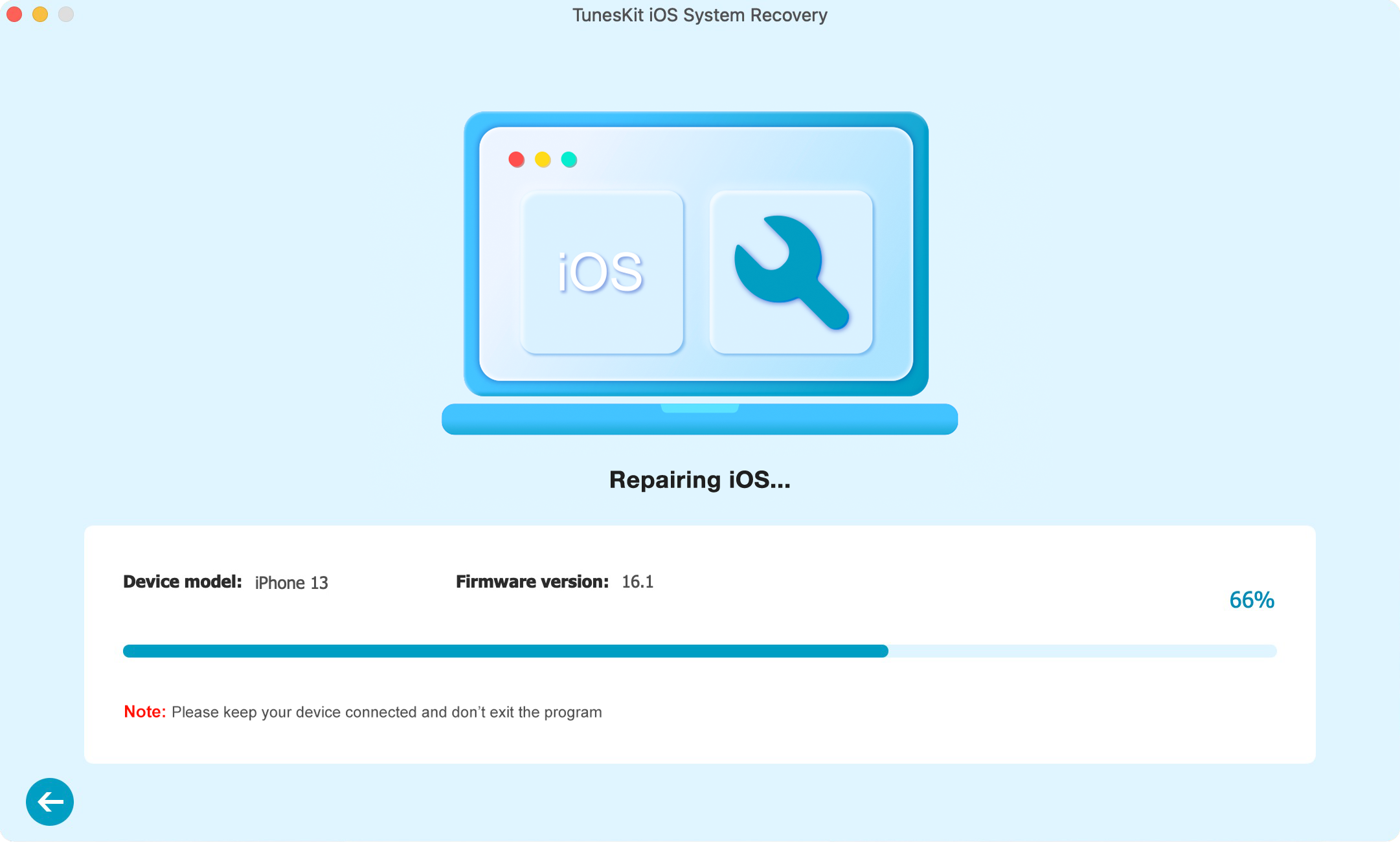 How to Fix iPad Stuck on Hello Screen?
Way 1: Force restart iPad
It is a true fix not only for iPads but also for most iOS device problems. A quick force restart furnishes your iPad with a fresh start eliminating software bugs or application conflicts that may be fueling the problem. Read through the steps below to hard reboot your iPad.
• For iPad with the Home button:
Step 1: Simultaneously, press the Home and Power buttons.
Step 2: Keep holding for about 5 to 10 seconds. Release the buttons once the Apple logo appears.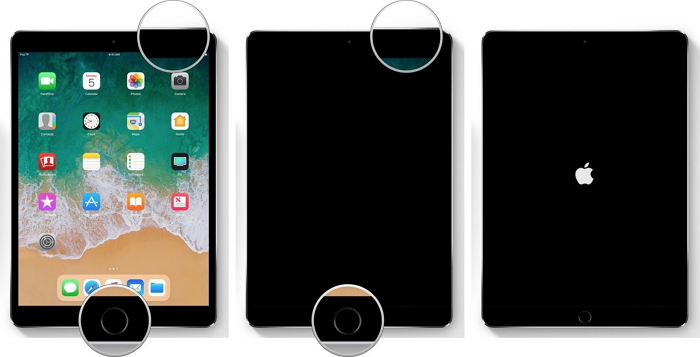 • For iPad without the Home button:
Step 1: Quickly press and release the Volume up button, and then the Volume down button. Next, keep holding the Power button.
Step 2: When the Apple logo appears, release the button.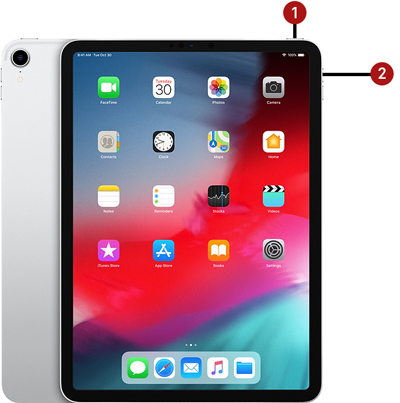 Way 2: Drain battery and recharge
The iPad stuck on Hello screen issue means that you cannot use it for whatever reason, and therefore you might as well consider draining your iPads battery until it goes off. When it goes off, wait for a few hours, 1 to 3 hours before plugging it into a power source to recharge. Do not power it on until it is charged up. Then, start your iPad and see if the Hello screen problem is resolved. It is that easy.
Way 3: Remove SIM card
This may seem entirely unrelated but, trust me, the method has worked for many iPad users out there. It is a relatively oversimplified solution, but it works to eliminate your iPad stuck at Hello screen problem. All you need to do is to safely remove your SIM card by using a SIM-eject tool or paper clip, turn off Wi-Fi and reboot your iPad. The chances are that this will amicably resolve your troubles.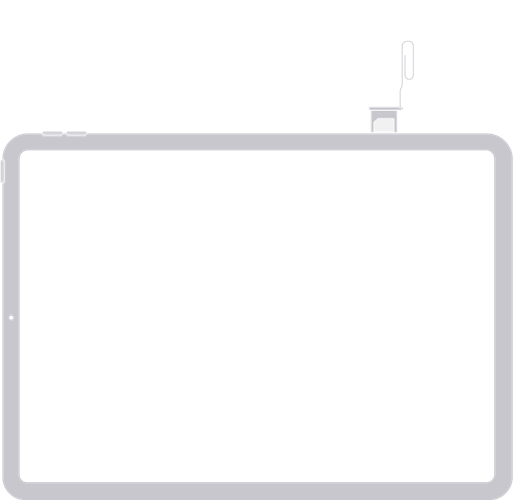 Way 4: Restore iPad with iTunes
Restoring your iPad with iTunes is our next big move to solve your iPad stuck on Hello screen. However, it is worth noting that iTunes restoration will result in iOS data and setting loss if you do not have a backup. In that light, it is imperative that you first backup your data before proceeding to the guidelines provided below.
Step 1: Download the latest iTunes/Finder on the computer. If you already do this, ensure it is updated to the latest version.
Step 2: Using a lightning USB cable, connect your iPad to your computer and launch the iTunes app.
Step 3: Wait for a while. iTunes should detect your iPad quickly and show the device on the screen. You only need to tap the iPad icon > Summary (or the General option).
Step 4: On the next page, choose the Restore iPad option. The restoration process will only take a few minutes to complete.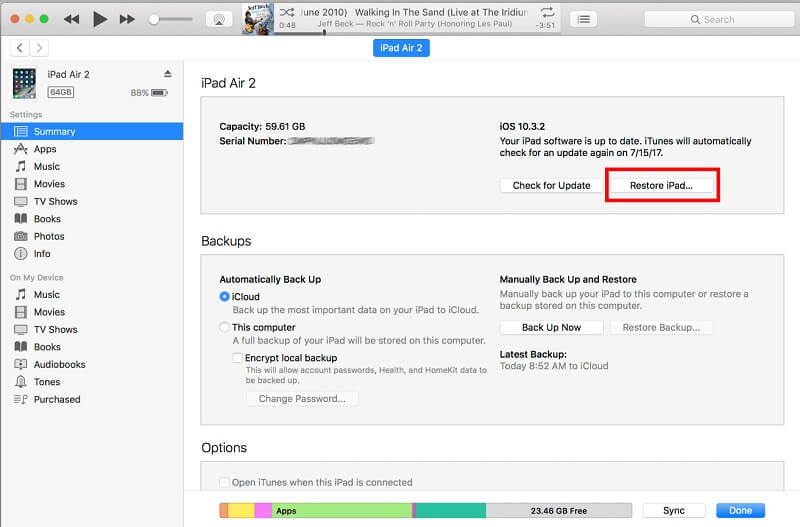 Way 5: Contact Apple Support
If you still encounter the iPad stuck on Hello screen problem after using the above 5 solutions, you should contact Apple Support for further assistance. You can send your iPad to a Genius Bar and they will check if there is something wrong with your iPad component.
Summary
That is all. This article has wrapped up every possible solution to resolve the iPad stuck on hello screen problem once and for all. We recommend starting with the most basic solutions like rebooting your iPad and removing your SIM card before exploring more complex solutions such as iTunes restoration. At the same, you can consider using the TunesKit iOS System Recovery tool to fix the problem. The solution has received massive positive feedback from previous users and is very easy to implement. All you have to do is download, install and follow the guide above for sound iOS system software.