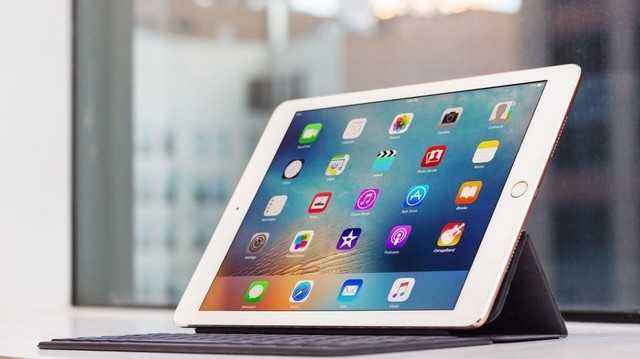 Several iPad errors may send you into disarray at an unexpected time, specifically during activation. Errors that revolve around activation bugs may show an alert indicating that the activation server is not available, or perhaps your SIM card is not supported.
It's understandable that iPad activation errors presumably keep on appearing during the most crucial time, disrupting your journey to activation with a new account. The only way out is to fix such iOS activation bugs. We've sampled several fixes to help you return your iPad to its normal operations.
Method 1. Hard Reset
Perhaps the quickest way to fix iPad activation error is via a forced restart. A restart will automatically refresh your iDevice, giving it a clean start altogether.
If your iPad haven't a Home button, such as 2020 iPad Pro, you should do the following steps:
1. Press the quickly release the 'Volume Up' button.
2. Press and quickly release the 'Volume Down' button.
3. Press and hold 'Power button' until the device restarts.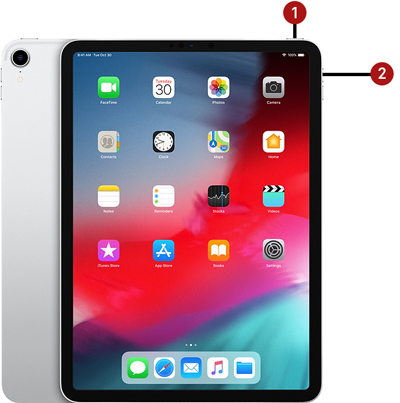 If your iPad have a Home button, such as iPad Air, so you should follow :
1. Hold 'Power button' and 'Home button' together
2. Wait until the iPad turns off and reboots.
3.At last you will see the Apple logo on the screen.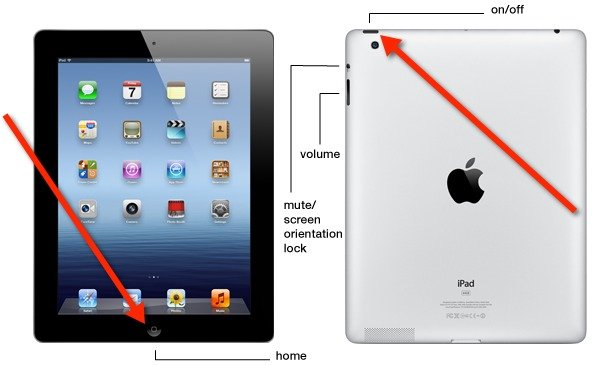 Method 2. Check Network Connection
An interrupted network connection is another area of thought during the activation process. Activation error on the iPad may be echoed if there is a mishap on the network. Some iPads may not allow you to use a web browser and most likely cause errors when on a public network. If that's the case, try signing in over WiFi and ensure the signal strength is good enough.
Likewise, check the power supply because its interruption will cause drag in the network connection. Having a back-up in place assures continuous supply and enabling your network to be apt as well.
Method 3. Fix with iTunes
You can also fix the activation error on iPad via iTunes. However, you'll have to update iTunes before you can attempt the fix. After the update, follow these steps to fix the activation error;
• Restart your iPad then using a USB, connect it to your computer
• Open iTunes and check out for your iPad. Click the iPad icon once it appears
• Next, click on the 'Activate your iPad' on iTunes
• When prompted, enter your Apple ID and passcode then click the 'Continue' tab to activate your iPad. You'll know that iTunes has activated your iPad if it shows 'Set up as New' or 'Restore from Backup'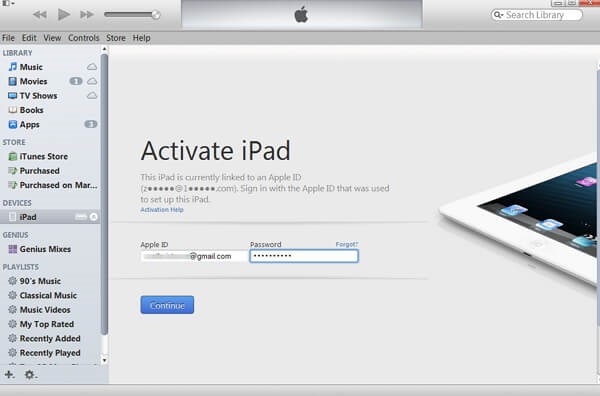 Method 4. Clear Activation Lock in iCloud
There is a hindrance that the activation lock causes. It restricts any other individual from wiping or restoring your iPad without your permission. You must authorize such activities and possibly remove the lock before your iPad can be activated with probably a new account.
• Turn off your iPad then go to iCloud.com and sign in with your Apple ID and password
• Next, open the 'Find My iPhone' app and then confirm your password once more
• Click the 'Select All Devices' option and select the iPad that can't be activated
• Finally, choose the 'Remove from Account' option. You can then turn on your iPad and try to activate it again.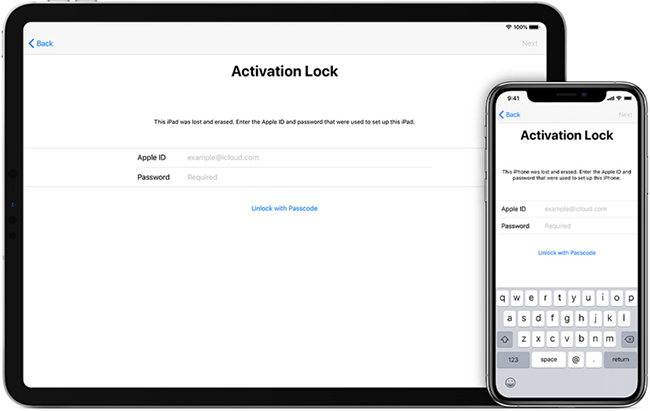 Method 5. Check if Apple's Servers are Down
In some cases, it may be beyond your capacity when dealing with how to fix the iPad activation error. Probably it's Apple Servers that are down and slowing the whole process. You can confirm this from their system status page. Apple Servers may be down for maintenance or could be overwhelmed by other server issues. Likewise, given the huge number of users, the incoming and outgoing traffic could be another issue altogether. If that's the case, the icon next to your iPad activation won't be green. So, take off some time and try the activation later on when it turns green.
Method 6. Fix the Activation Error without Data Loss with TunesKit
TunesKit iOS System Recovery is an apt tool when it comes to fixing activation errors on an iPad. Once you've tried the above troubleshooting tips to no avail, then it probably time to venture into this powerful tool. It will not only fix iPad activation error but will also repair iOS update failure and fix other issues like iOS device stuck in recovery mode, DFU mode, Blue Screen, among other issues.
Follow these steps to fix this problem without data loss.
Step 1

Launch TunesKit and connect iPhone to the computer

• Launch TunesKit iOS System Recovery on your computer then connect your iPad to the computer and click the 'Start' button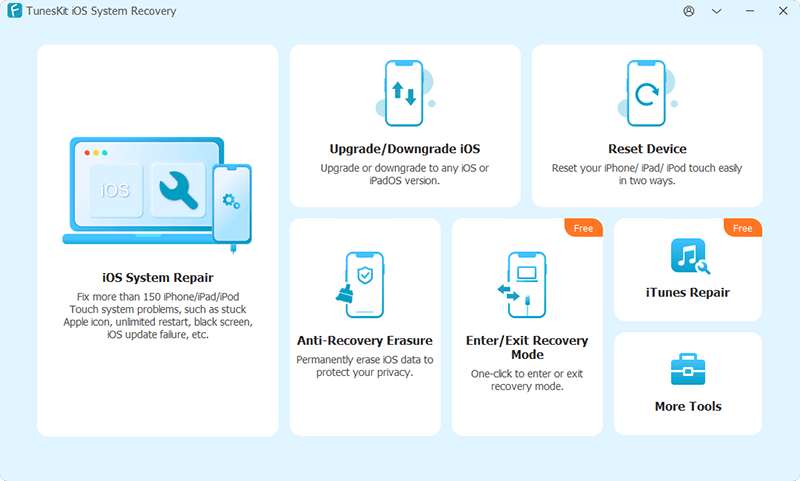 Step 2

Download and verify firmware package

• Next, download the firmware package that's matched to your iPad after ensuring that your device's information is correct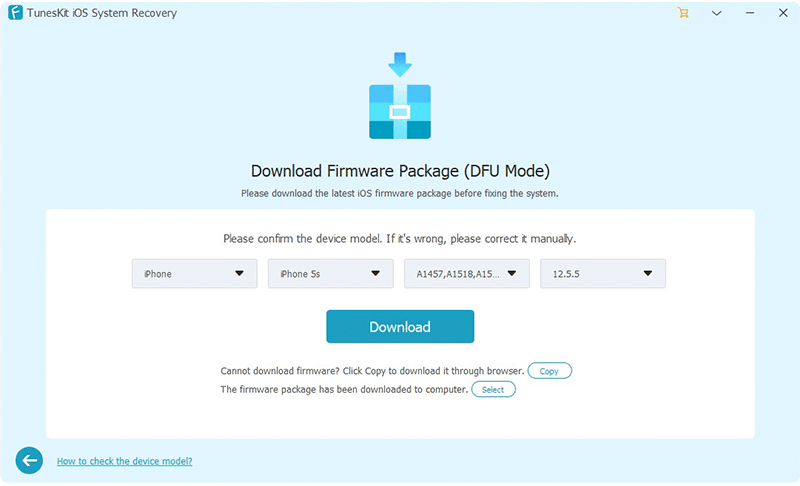 Step 3

Fix your iPad's activation error

• Lastly, click the 'Repair' button to begin to fix your iPad's activation error. Remember to keep our iPad connected until the fixing process completes.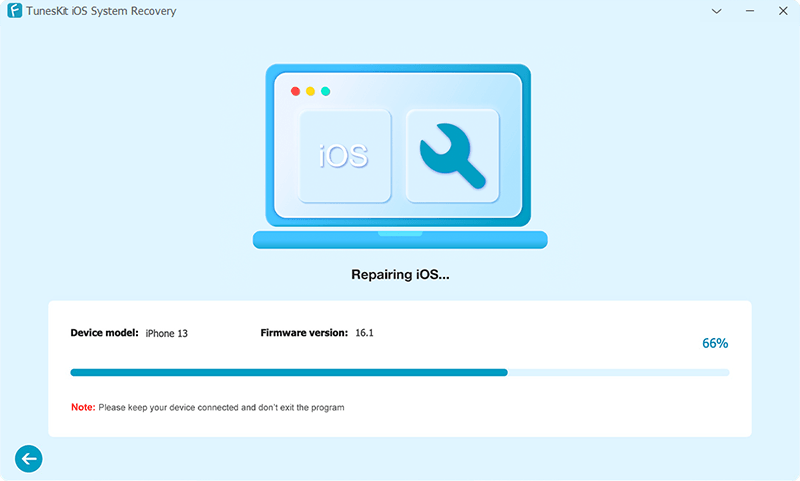 Method 7. Take off Your iPad's SIM Card
This option is called for especially if your SIM card is not supported. Taking it out is a good move to help you run the activation normally. To remove your SIM;
• Find the tray on your iPad
• Then insert a SIM tray removal tool in the corresponding hole to pop out the tray
• Carry on with the iPad's activation process. You can order a new SIM card once the process pulls through.
Method 8. Contact Apple Support
When things get out of hand, contacting the Apple team is another effective mean of fixing the problem of how to fix iPad activation error. Probably, you've been trying to activate your iPad but you cannot pursue through even after trying all the aforementioned fixes. The Apple team will adequately advise on how to amicably solve certain issues pertaining to activation errors.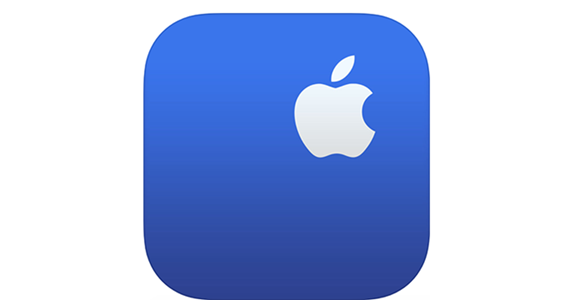 Video Tutorial
Conclusion
Activation mishaps can be a thorn in the flesh especially when you are in dire need to put your iPad on a working mode with a new account. We have unleashed some best ways on how to fix activation error on iPad. Furthermore, you can engage the most trusted tool to help fix your errors without data loss. You don't have to run up and down for a technician, take charge and act like a pro with these solutions.

Brian Davis has covered tech and entertainment for over 10 years. He loves technology in all its forms.