How To Fix Blue Screen on iPad? [The Ultimate Guide]
5 mins read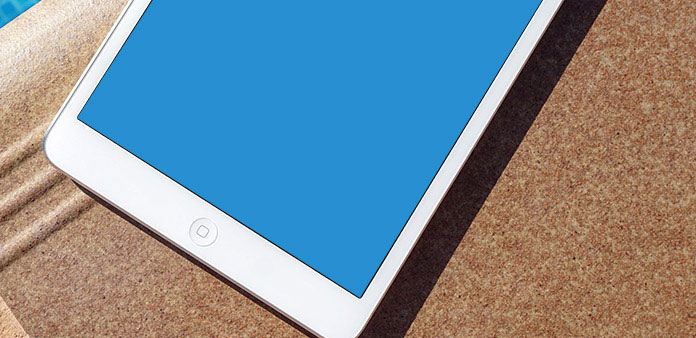 "Why is my iPad air on blue death screen? After I updated it, I suffer this issue multiple times. While using the iPad, it will randomly show a blue screen briefly and then restart. Any idea how to solve it?"
Sounds similar? iPad screen blue is one of the most common issues of iPad, which means many users have suffered or are suffering from the issue. As shown in the example above, it may occur occasionally, but it can also linger for a very long time. Whichever the case, it greatly affects our usage of iPad.
Don't get upset over it, though. I used to own an iPhone and faced it a couple of times. Based on my personal experience, the following paragraphs will provide you with an explanation and tips for iPad blue screen error. Let's get to it.
Section 1. Why Is My iPad on But the Screen Is Blue?
* Usage of certain apps such as Safari, Facetime, or even Camera. Multitasking app can also result in blue screen
* Update of certain versions of iOS
* Unknown software issue
* Hardware issue
Section 2. How to Fix a Blue Screen on iPad?
Way 1. The Best Way to Fix Blue Screen on iPad [Loss-Free Repair]
For all the iOS system issues and app glitches, the best solution is TunesKit iOS System Recovery, which can make your iPad back to normal with the highest efficiency.
TunesKit iOS System Recovery is a system repairing tool that can fix over 150 iOS related problems, including those that can cause iPad blue screen of death. The most critical advantage of this software is that it can repair malfunctions without any data loss. In addition, it saves your time and efforts that would have been spent on identifying the sources of the problem and finding specific solutions.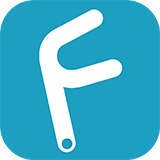 TunesKit iOS System Recovery Key Features
Covers 150+ iOS issues and iTunes glitches
Clean and User-friendly interface
3 easy steps to finish the whole operation
No data loss in the Standard Mode
Lowest price among similar products
Try It Free
600,000+ Downloads
Try It Free
600,000+ Downloads
The following tutorial can be a reference when you use TunesKit iOS System Recovery or try the free trial to experience it. Note that you should download the version that matches your operating system.
Step 1

Connect iPad to a Computer

Connect your iPad with the PC / Mac. After the detection of your device, click the Enter Recovery Mode button and the software will usher the iPad into recovery mode.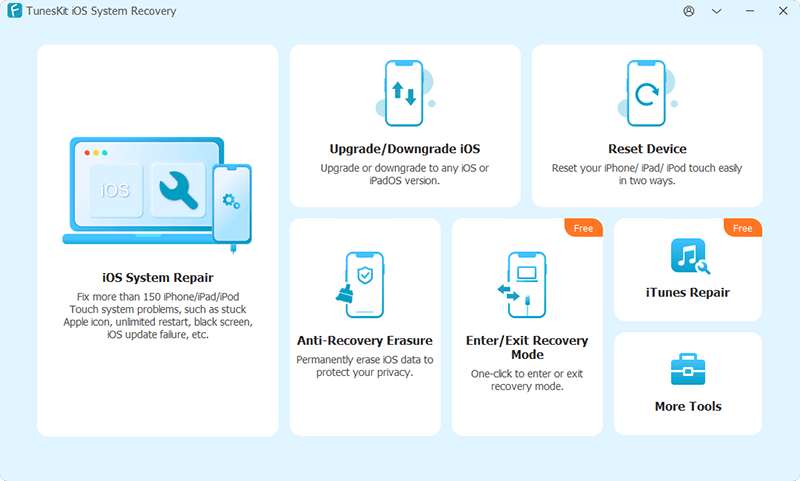 Step 2

Choose Repair Mode & Download Firmware Package

In the next window, choose the "Standard Mode" and press the "Next" button to continue. Follow the prompts to manually put your device into recovery mode if you haven't entered the recovery mode yet, and then start to recover your iPad. Plus, make sure the info is correct so that the software can "Download" the corresponding firmware.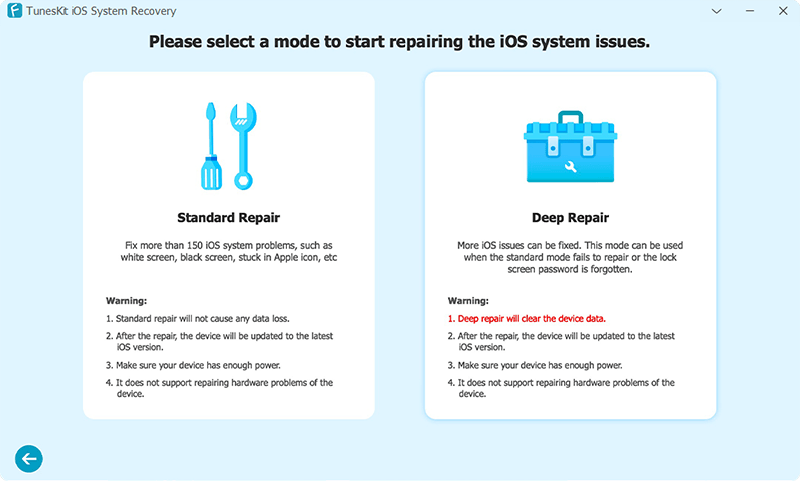 Note: The Standard Mode can repair common troubles like iPad blue screen without data loss, while Advanced Mode will repair extremely serious issues but get your data erased.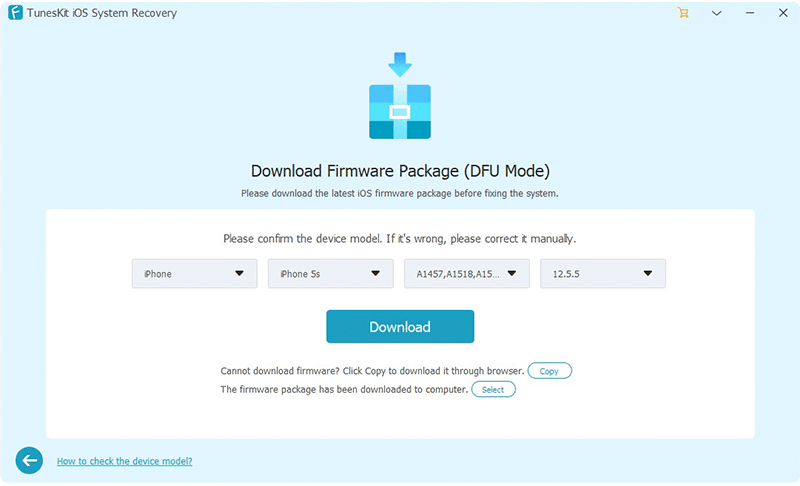 Step 3

Start to Fix iPad Blue Screen of Death

Click the "Repair" button, and your iPad will get rid of the blue screen within a few minutes.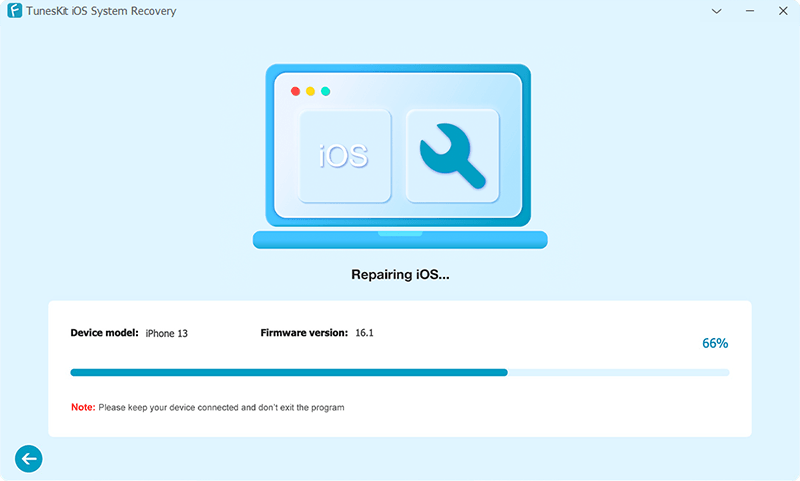 Way 2. Fix Blue Screen on iPad by Hard Restart
If your iPad stuck on blue screen for a long time, a hard restart, also known as force reboot, might be helpful. Actually, anytime your devices get stuck in other problems, you can always try a hard restart to make it resume to normal. To initiate a hard restart, simply hold the Home button and the Power button at the same time until the iPad reboots.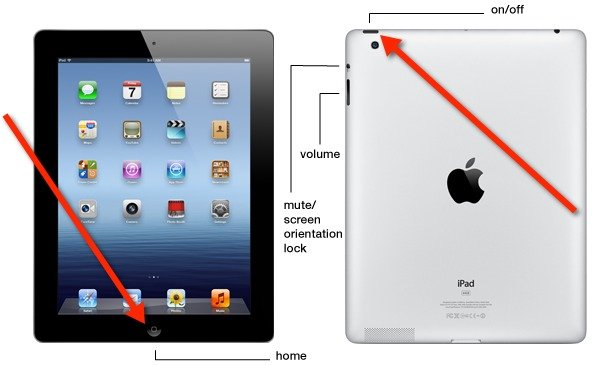 Way 3. Fix Blue Screen on iPad by Factory Reset
Resetting your iPad to factory settings will restore it to its original state. In this way, your iPad will be free from viruses, malware, and software errors when it experiences blue screen on iPad. Will iPod data be lost? Yes, your personal data and settings will be erased. I'm not saying you shouldn't try this method. Remember you should look before you leap.
Step 1. Reboot into your home screen when the blue screen flashes on iPad. Open the Settings app.
Step 2. Tap General → Reset → Erase All Content and Settings.
Step 3. Put your password in if prompted and initiate the factory reset. As soon as the restart is complete, your iPad will be brought back to the welcome screen.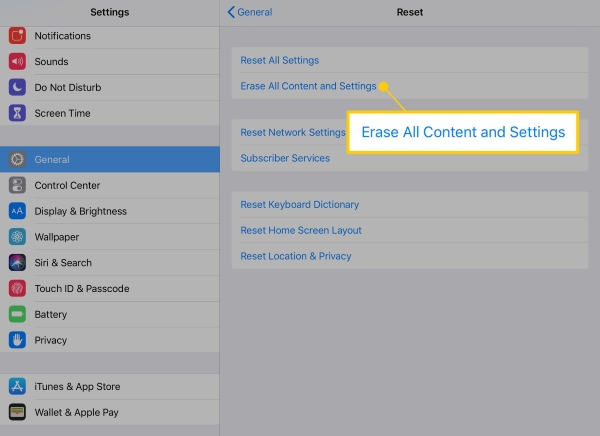 Way 4. Fix Blue Screen on iPad in Recovery Mode
iPad 2 blue screen of death occurs more frequently than other models. In these cases, some users successfully fix the iPad blue screen by putting it in Recovery Mode.
Step 1. Your iPad should be turned off. Connect it to your computer and open iTunes.
Step 2. Hold down the Home button.
Step 3. Release your finger from the Home button as soon as you see the message Connect to iTunes. iTunes will now display an alert saying that the iPad has been detected in recovery mode.
Step 4. Look through this post if your iPad is disabled to connect to iTunes.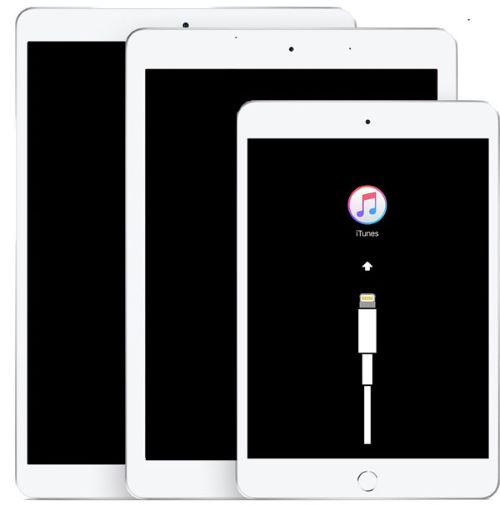 Note: The blue screen on iPad Pro 2019 can be fixed by connecting your iPad to your PC. And then opening iTunes, pressing and releasing the Volume Up and the Volume Down button respectively. Finally pressing the Side button until you see the Connect to iTunes screen.
Way 5. Fix Blue Screen on iPad by Asking Apple Official Support
As I mentioned in the first section of this article, the blue screen may result from hardware issues or bugs of iOS. While a large number of similar guiding articles tell users to iTunes restore under this circumstance, I cannot agree with this method, because it leads to a complete data loss but will not necessarily resolve the blue screen. Why take risks while the outcome cannot guarantee success?
Therefore, it is a lot safer to resort to official assistance, where professional technicians can replace the malfunctioning hardware or conduct other reliable rescuing plans.
Section 3. The Bottom Line
In most cases, the blue screen is caused by software or iOS malfunctions instead of hardware. Therefore, before you ultimately decide to replace certain hardware, I recommend you to use TunesKit iOS System Recovery, with which you don't have to waste time energy, and time identifying the problems and solving them by yourself. We hope you found this information useful. If it is, please share this post and enlighten your friends and family.