My iPhone won't charge but it says it's charging. What should I do to fix it? I found that my iPhone can't charge successfully today. I plugged it into the charger and then went away, but the battery percentage is still 12% after 2 hours. Do you have any suggestions? Any responses would be greatly appreciated.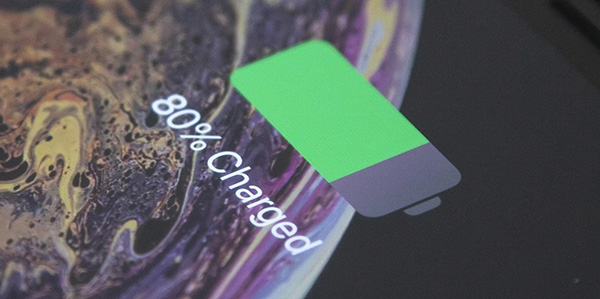 Have you ever left your iPhone plugged in charging and then went to perform other activities. When you came back you found it as dead as the way you had left it? You left it indicating that it was charging, but clearly, no charge was flowing in. If you are now facing this iPhone says its charging but wont charge problem, here is the right page where you can get the effective solutions.
Causes of phone says its charging but not charging
The iPhone consists of hardware components and software components, but the software component is the one that controls every operation you do using your mobile phone. Therefore, there are a lot of misfortunes that if your iPhone is not charging when you plugged in, you will need to purchase a new battery. You don't have to buy new batteries if you have plugged in your iPhone, but there is no charge increase. It is something to do with the software and not the hardware components. Therefore, this article will explain what to do if your iPhone indicates that it is charging, but it's not.
Top 7 Solutions to Fix iPhone says it's charging but isn't
Tip 1. Hard reset your iPhone
There is a possibility that while you were using your phone, it crashed, and thus, it is having trouble charging. Restarting is one of the best ways that could be used to troubleshoot this problem. A hard reset will force the iPhone to restart quickly, and restating the mobile phone has been termed the best way of fixing the software components issues. Now that there are different versions of the iPhone, there are various methods to restart it depending on the model you are using.
The people who are using iPhone 8 and the newer models can restart the phone by pressing the Volume Up button and letting it go, then press the Volume Down button and let it go, and then long-press the Side button until you see the Apple logo appearing, you can now release the side button since the device will be restarting
To iPhone 7 users, press and hold the Sleep and Volume Down concurrently until the Apple logo appears, then release since the device will be restarting.
For iPhone 6 or earlier model, keep holding both Home button and Power button until the Apple logo appears.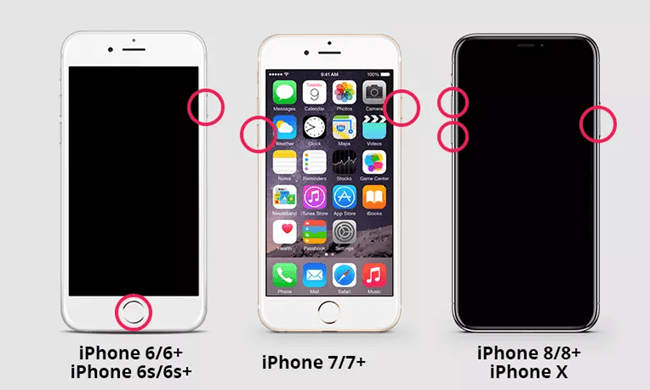 Tip 2. Clean out the charging port
After performing a hard restart to the device, and iPhone showing charging but battery percentage not increasing; you now need to clean the charging port. Sometimes, the charging port could contain debris and junk that makes it not responsive. Look for a flashlight the observe the charging port if you might see some junk. We recommend using an anti-static brush or a new one for cleaning if there is debris. Insert the brush to the charging port, then brush back and forth to loosen the junks that might have accumulated there.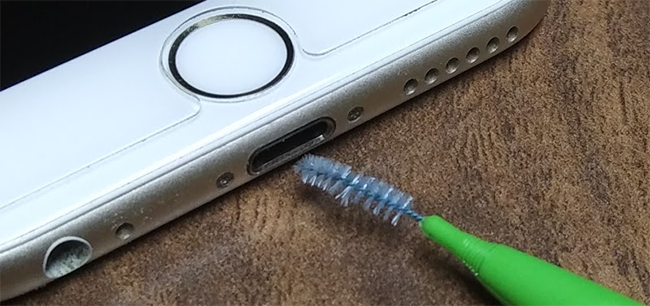 Tip 3. The Best Tool to Fix iPhone Problems - TunesKit iOS System Recovery
If the methods mentioned above have failed to solve the problem, you will need third-party software to help you solve it. Professional tools like the TunesKit iOS System Recovery have been rated as the best when it comes to solving the problems of the iPhone, indicating that it is charging, but the charge is not flowing in without losing your data. This software solves the iPhone charging problem and other issues like being stuck in the recovery mode, DFU mode iOS update failure, and other iPhone-related issues. Therefore, below is a procedure for solving this problem using the TunesKit iOS System Recovery toolkit.

Characteristics of TunesKit iOS System Recovery:
Fix iPhone says it's charging but isn't without data loss
Repair different tvOS/iOS issues at home
Provide Standard Mode and Advanced Mode
Easy to use with friendly interface
It supports the latest iOS versions including 15
Here are the detailed steps on fixing iPhone showing charging but battery percentage not increasing by using TunesKit.
Step 1

Open TunesKit and connect your iPhone to PC

Download and install the TunesKit iOS System Recovery toolkit on your computer. After the installation is complete using an original USB cable connect your iPhone to your PC, then you will realize that it is detected automatically. Just select the Repair iOS System option for the further step.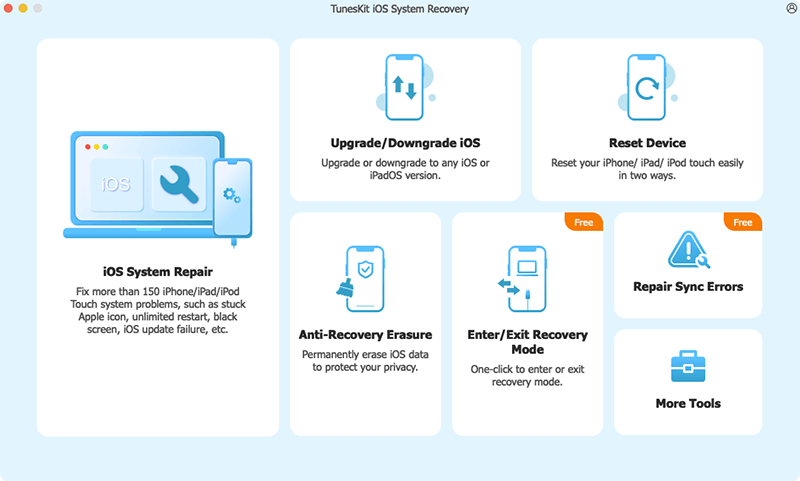 Step 2

Select a repairing mode and Download firmware package

After clicking the option, navigate to the Recovery Mode and click the Start button to get started. The TunesKit iOS System Recovery toolkit comes into two modes, the Standard Repair and Deep Repair. Both methods work effectively, but you will lose all your data on the Deep Repair Mode since it is very powerful.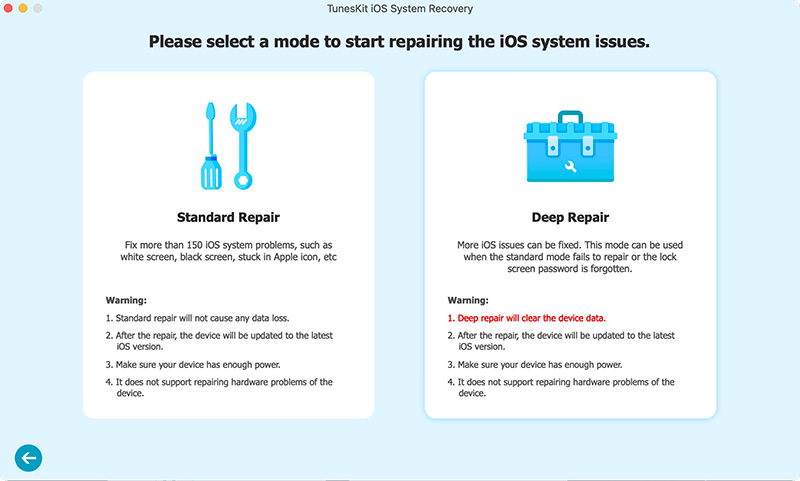 We shall use the standard mode to fix phone says its charging but not charging because we don't want to lose data, then click on the Download button to start downloading the firmware package for your iPhone.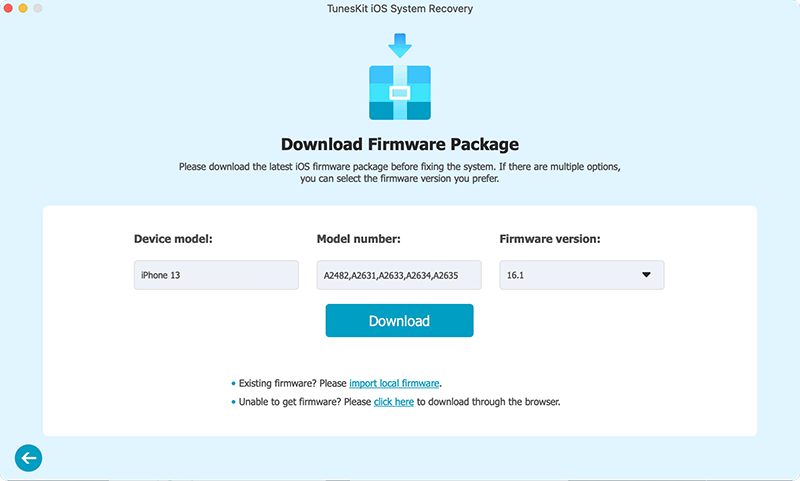 Step 3

Fix iPhone won't charge but it says its charging

Once you have completed downloading the firmware, click on the Repair icon on the TunesKit so that it can fix your issue immediately. You have to be patient until the process comes to an end without disconnecting your device from the PC.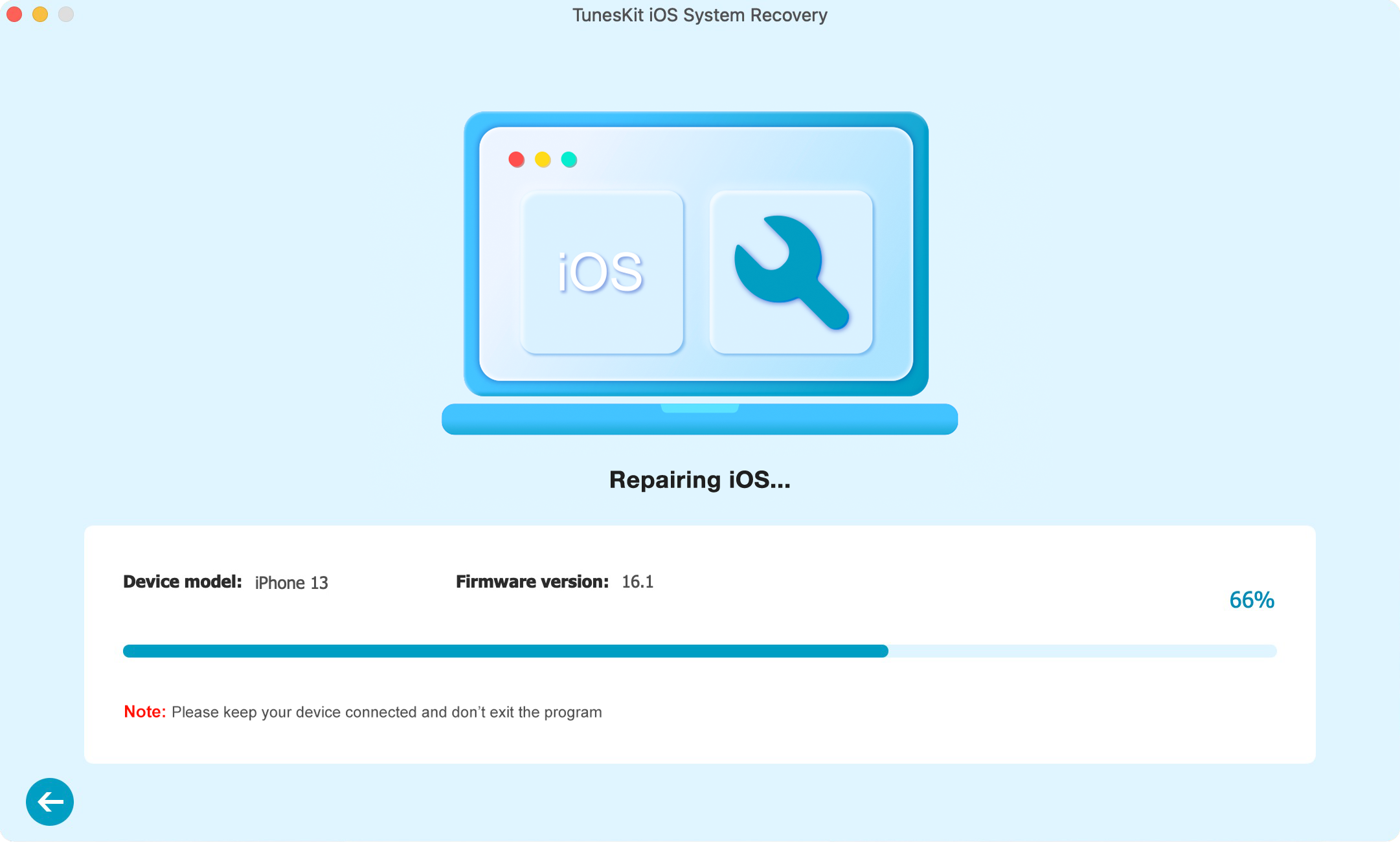 Tip 4. Update iOS system version
Updating the iOS system version is also an effective solution for users to fix the iPhone showing charging but battery percentage not increasing problem. You can follow the below steps to update your iOS system version through Settings.
Step 1: Open Settings on your iPhone and click on the General option.
Step 2: Select the Software Update option.
Step 3: Click on the Download and Install option to update the iOS system to the latest version.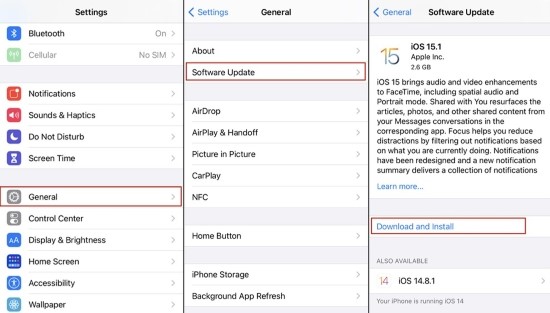 Tip 5. Try a different lightning cable
If you are done cleaning the charging port, you insert the lightning cable, but still, the iPhone says its charging but wont charge; the problem could be your lighting cable. Sometimes the lightning cable used might be the problem, especially if you are not using the original one that came with the phone.
Also, to verify if the cable is up to the Apple standards, check if it's MFI-certified because this is one way of confirming the seal of approval of iPhone cables. MFI-certified cables are the ones that are safe to use since they do not cause overheating problems that might even damage the internal components of your iPhone.
Therefore, if the one you are using indicates that the iPhone is charging but not, try using a different lighting cable. Also, while you can try using other charging options like your car charger, laptop, or PC USB port, you can also try charging directly from the socket if you were using an extension.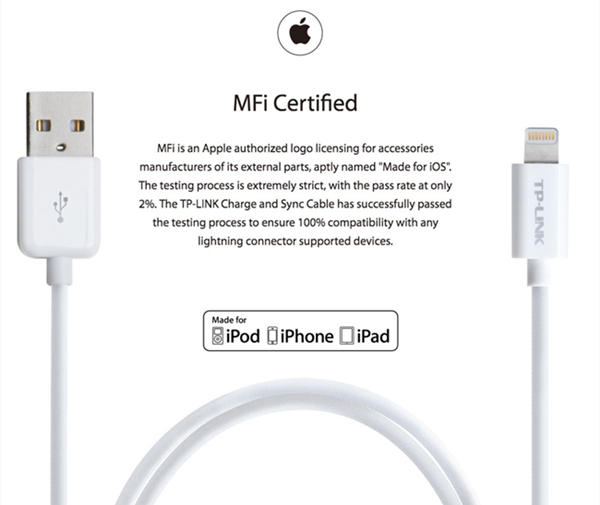 Tip 6. Opt for iPhone repair option
if none of the software troubleshooting procedures has succeeded in fixing your phone problem, saying it's charging, but it's not an issue, you will probably need an expert to fix it for you. So you will need to take your iPhone to a local Apple store, especially if the warranty is still valid. The technician will identify the problem and help you resolve it.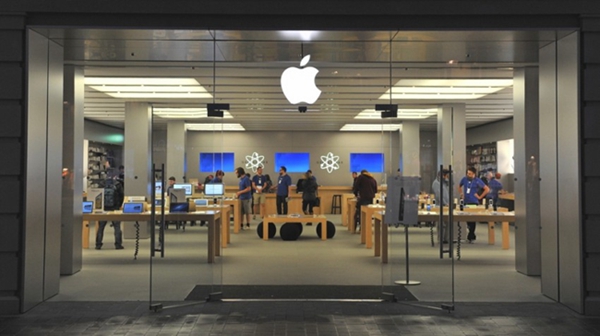 Tip 7. Put the iPhone into DFU mode and restore
After trying out the above procedures without success, try a DFU restore method since this will function even without the iPhone charging. DFU restore is a special format procedure that returns your device to its initial state when you purchase it. This method is somehow technical but has proven to work. To perform it, use this guide.
Step 1. Plug your iPhone on the computer and open iTunes to the users who are using Mac operating system. With this, it does not matter if your device is functional or off navigate to where Finder is located
Step 2. Press and hold the Sleep button for a few seconds, like 8 to 10 seconds.
Step 3. After the seconds have elapsed, release the Sleep button but continue long-pressing the home button until you see your phone in the iTunes
Step 4. Then let go of the Home Button or the Volume. It is expected that your phone will be displaying a completely black screen if you have entered the DFU mode. Suppose you have not achieved this try to repeat the steps from the beginning.
Then finally restore your iPhone using iTunes or the Finder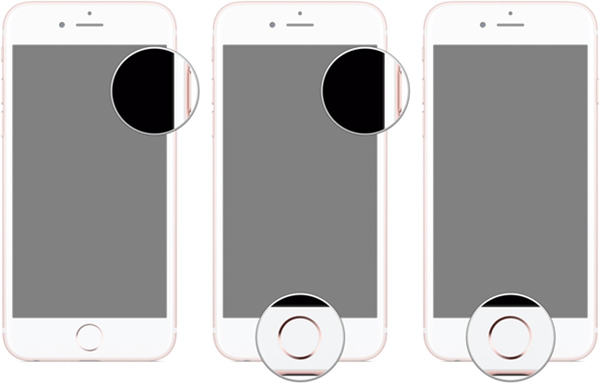 Conclusion
In conclusion, without a fully charged battery on your iPhone, the phone will be of no value to you since it will not be able to perform any function. Therefore, the above-outlined method will help you resolve the problem. We recommend using TunesKit iOS System Recovery if it persists since it is very reliable and efficient. If there are any other questions, you can leave us a comment or download TunesKit iOS System Recovery to have a try.

Brian Davis has covered tech and entertainment for over 10 years. He loves technology in all its forms.