[7 Ways] How to Fix iPad Speaker Not Working
5 mins read
Are you struggling with iPad speaker not working? You are not alone, because many iPad users report about this. It's really an annoyance when you are trying to listen to music or watch a video but find there is no sound coming through the speaker. But don't get panic. In this article, we'll explain why the iPad speaker no sound issue happens and show you how to fix it efficiently.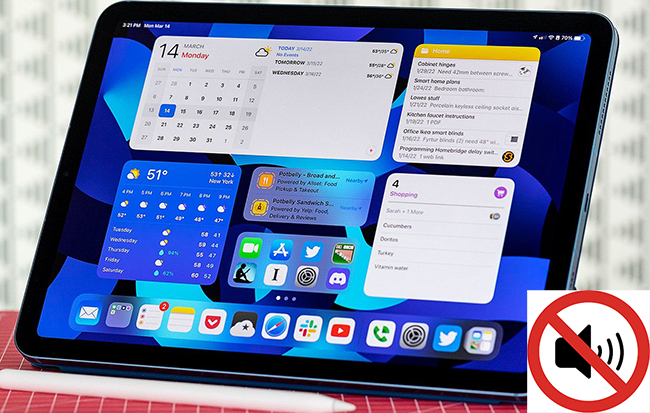 Part 1: Reasons for iPad Speaker Not Working
When it comes to the causes of iPad speakers not working, there are a few answers to it. In the following, we will show you some of the possible reasons for this issue.
1. The volume of your iPad is too low to be heard.
2. Your iPad's sound is playing in other places.
3. The iPad is stuck in headphones mode.
4. Your iPad may face system glitches.
5. The speaker of your iPad is broken.
Part 2: The Best Tool to Fix iPad Speaker No Sound
After finding out the causes of this problem, now we turn to how to fix this speaker issue. When you meet this case, we highly recommend that you should try to fix it with TunesKit iOS System Recovery first. This program aims to provide iOS system repair services for iPhone/iPad/iPod/Apple TV users. It can fix over 150 system errors users may meet during their use, such as iPad speaker not working, iPad sound not working, iPad won't update software, iPad stuck in guided access, and more. Therefore, when you are obsessed with iOS system issues, TunesKit iOS System Recovery is the optimal choice for you. If you also have the need to reset your device, enter/exit Recovery mode, or upgrade/downgrade iOS system, this program can assist you, too.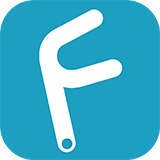 TunesKit iOS System Recovery Key Features
Fixes iPad speaker not working with ease
Deals with iPhone/iPad/iPod/Apple TV system issues without data loss
Supports the latest iOS versions including iOS 16
Provides four major sectors for users
Available on Windows and Mac computers
Try It Free
600,000+ Downloads
Try It Free
600,000+ Downloads
Step 1

Connect iPad to PC

On your PC, run the program after you download and install it. Then, get your iPad connected to the computer with an original cable. Then, on the main interface, hit on the iOS System repair button.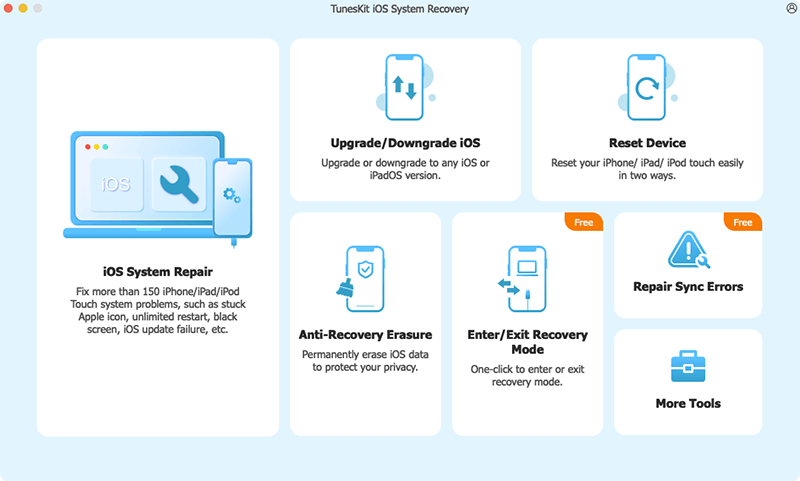 Step 2

Select Standard Repair

There are two repair modes for you to select from: Standard Repair and Deep Repair. As Standard Repair can be helpful to fix most common system glitches, you can choose this mode to fix your iPad first. If the Standard Repair doesn't work, you can resort to Deep Repair after backing up your data.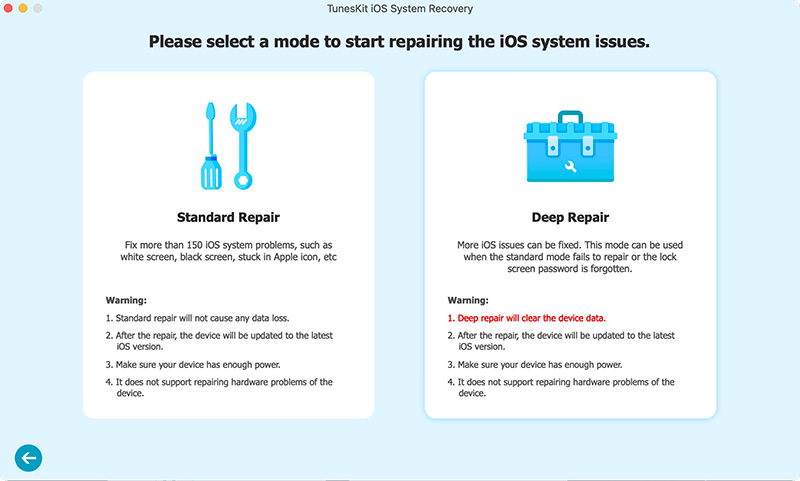 Step 3

Download firmware package

After choosing the repair mode, you will be shown the device information of your iPad. You need to confirm that it's completely matched with your device. After the confirmation, click on the Download button to start the downloading of firmware package.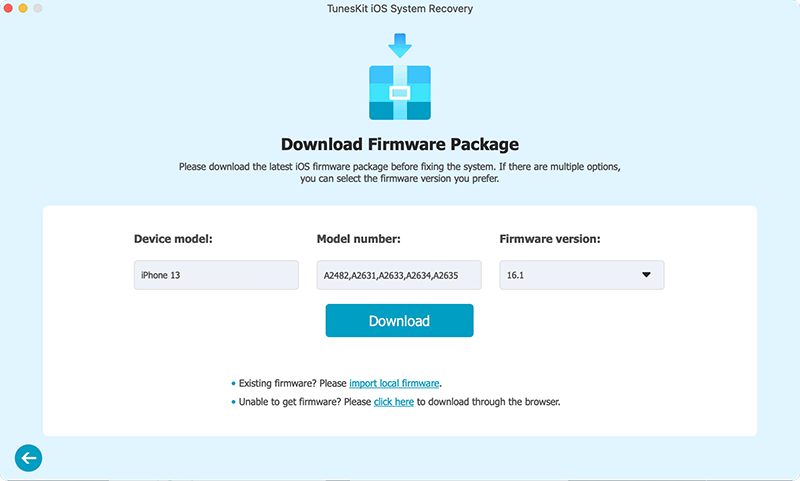 Step 4

Repair iPad no sound from speaker

When the according firmware package has been downloaded successfully, you can click on the Repair button to fix your iPad. After the fixing, your iPad speaker will work normally as before.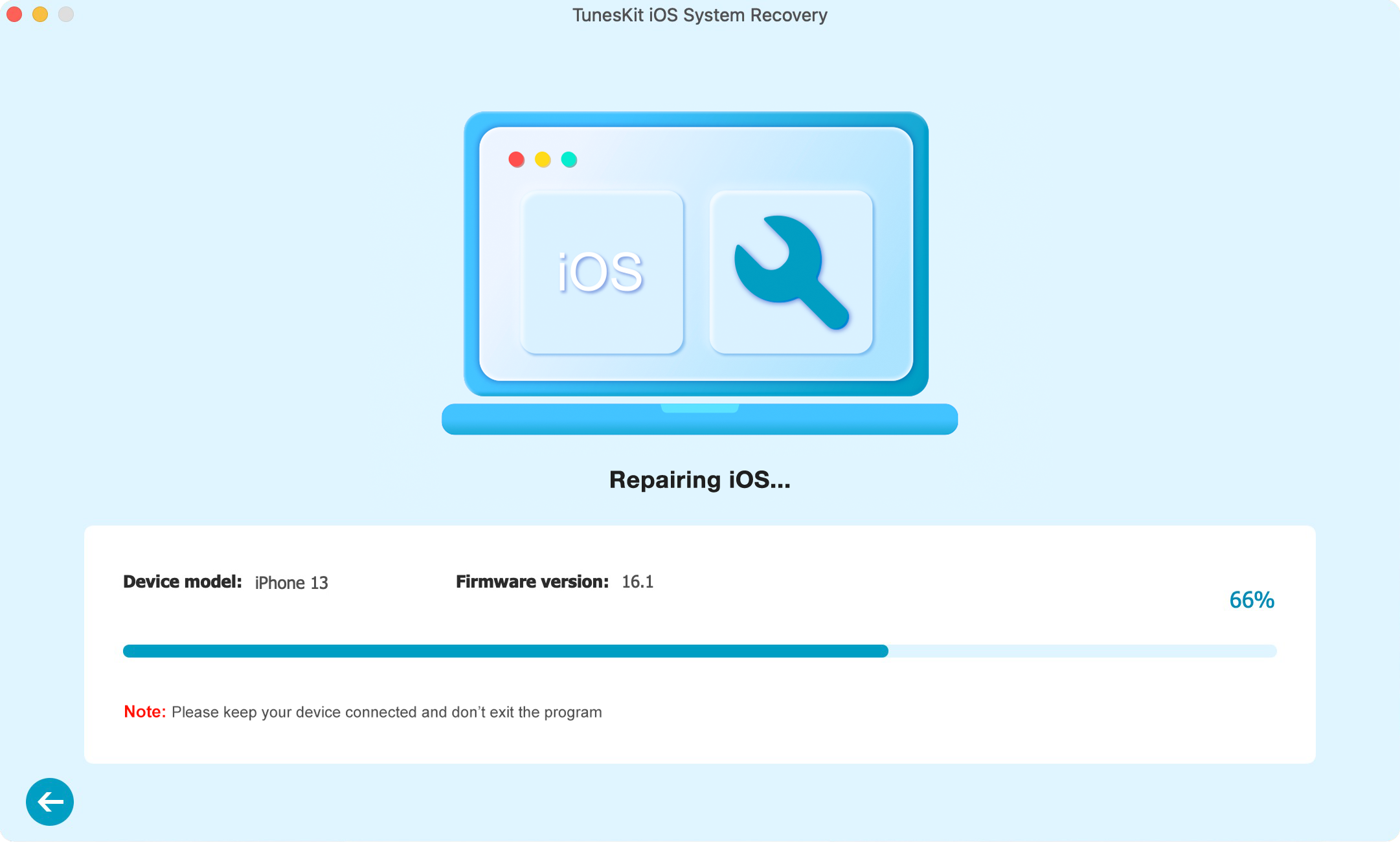 Part 3: Other Common Fixes for iPad Speakers Not Working
Way 1: Turn Up the Volume
Before you go further, you need to make sure your iPad volume is all the way up. You may accidentally mute your iPad. To turn up the volume of your iPad, you can press the Volume Up button on the side of it. Then, you will see a volume pop-up indicating that the volume has been turned up. If you still can't hear the sound of your iPad after turning up the volume, you need to turn to other methods.
Way 2: Check If the Sound Is Playing Elsewhere
It's an important step to check whether the sound of your iPad is playing somewhere else. If your iPad is connected to a Bluetooth or an Airplay device, like headphones, speaker, or Apple TV, your iPad speaker will not play the sound. To check this, you can follow the detailed steps in the following.
Step 1: Go to the Control Center of your iPad by swiping down from the upper right corner of the screen.
Step 2: Long press the audio interface box and tap on the Airplay Audio icon. You can see the device where the sound is playing now.
Step 3: Disconnect from this device and try to play audio from your iPad speaker again.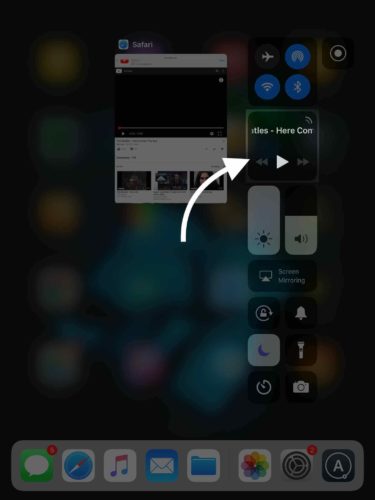 Way 3: Check If Your iPad Is Stuck in Headphones Mode
Another thing you need to check is whether your iPad is stuck in headphones mode. This may happen when dirt or other debris gets stuck inside the headphone jack. You can quickly check this by pressing the volume button. If the pop-up window says Headphones rather than Volume, it means that your iPad gets stuck in headphone mode. You can check out our article to learn how to fix iPad stuck in headphone mode.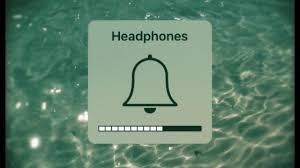 Way 4: Enable Mono Audio
It's possible that you turn off the Mono Audio function on your iPad accidentally, and lead to iPad speakers not working. Thus, you can follow the steps below to turn on Mono Audio on your iPad.
Step 1: Launch the Settings app on your iPad and choose the General option.
Step 2: Select the Accessibility option and find Mono Audio under the column of Hearing.
Step 3: Click on the toggle next to Mono Audio to enable it.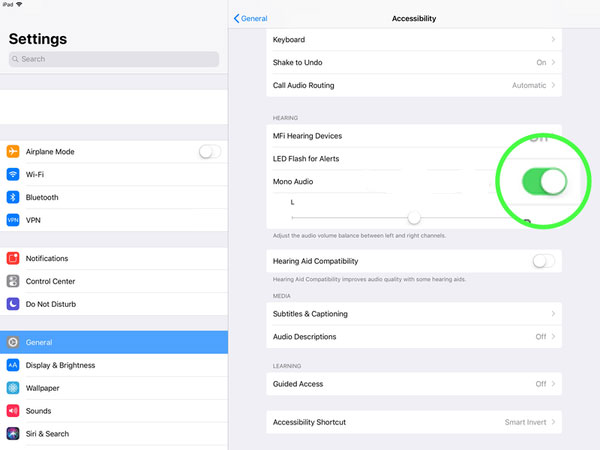 Way 5: Force Restart Your iPad
Force restarting your iPad can be helpful to you when you meet iPad speaker no sound. The steps to force restart your iPad are presented in the following.
To force restart iPad with Home button: Hold down the Top/Side button of your iPad until you see the Apple logo appear on the screen.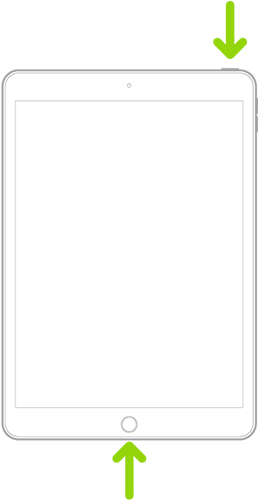 To force restart iPad without Home button: Press and quickly let off the Volume Up button, and then do the same for the Volume Down button. Next, keep holding the Top button until your iPad restarts.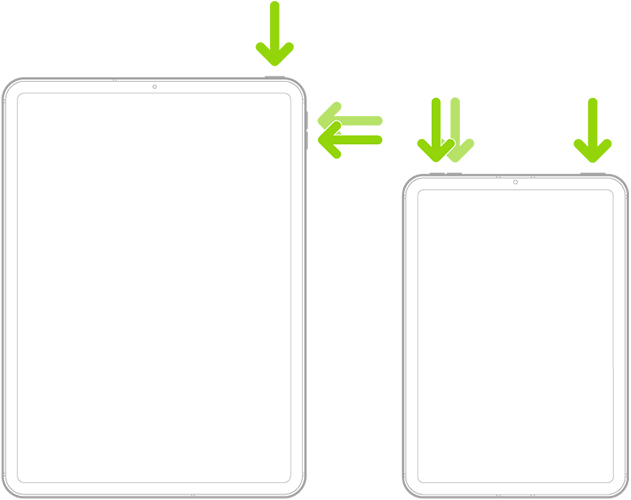 Way 6: Contact Apple Support
If all the solutions above can't help you, you may meet a hardware-related problem. It's not easy for you to fix it by yourself. If your iPad is still under warranty status, you can contact Apple Support for further repair and replacement.
Part 4: The Closing Words
In this post, we have introduced you 7 useful solutions to fix iPad speaker not working. In all these methods, TunesKit iOS System Recovery performs much better than other solutions due to its high success rate and easy operations. If you want to fix your iPad simply and instantly, just try TunesKit iOS System Recovery now!