Is Your iPad Stuck in Headphone Mode? Varied Solutions
5 mins read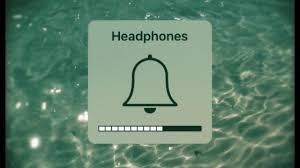 Just imagine such a scenario: you are playing music or having a video chat with friends via iPad, during which you inadvertently plug out your headphone. Unfortunately, your device faces a glitch: it can no longer make sound from speaker. This means that your iPad is in a headphone mode. When you try to press the Volume button, your iPad will tell you there is a Headphone sign. Actually, this is because your iPad believes the headphone is connected.
Just like iPad stuck in black screen or Apple logo, many Apple users may find this issue is frequent. In the light of users' confusion, here I' d like to discuss different ways to fix iPad stuck in headphone mode. All these fixes can work effectively. Therefore, users can find a best solution from this article.
Video Tutorial
1. The Best and Most Effective Way
Use iOS system recovery software
If you want to let your iPad speaker get normal , you can use a third-party iOS system recovery software with a few clicks. Here, I' d like to take TunesKit iOS System Recovery as the example to show you the detailed repair steps. As a professional repair tool, TunesKit has been recognized by the most users. It is multi-functional and can fix different iOS system issues such as iPad stuck in black screen, Apple logo, and recovery mode, etc. What' s more, it fixes iPhone and Apple TV.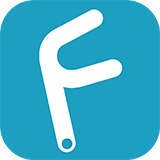 Characteristics of TunesKit iOS System Recovery:
Fix iPad stuck in headphone mode without data loss
Repair different tvOS/iOS issues by yourself
Provide Standard Mode and Advanced Mode
Easy to use with friendly interface
Try It Free
600,000+ Downloads
Try It Free
600,000+ Downloads
Next, I will show you how to fix iPad stuck in headphone mode by three steps.
Step 1: Connect your iPad to a computer
Before fixing the issue, download the Windows or Mac version of TunesKit and then launch the software. Just use a USB cord to connect iPad to the computer, and you just need to wait TunesKit to detect your iPad. After detecting, click Start button on the right side.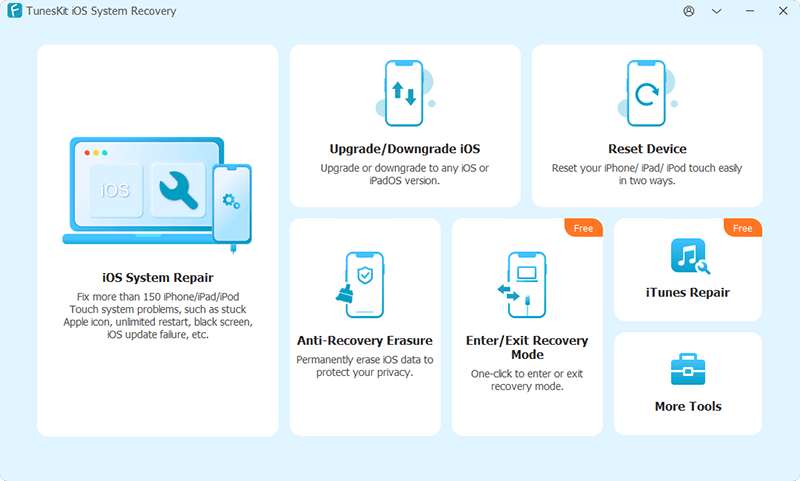 Step 2: Choose a mode
As you will see two modes, I recommend you to choose the Standard Mode without data loss. Generally, this Mode can fix most of system issues. Next, click Next.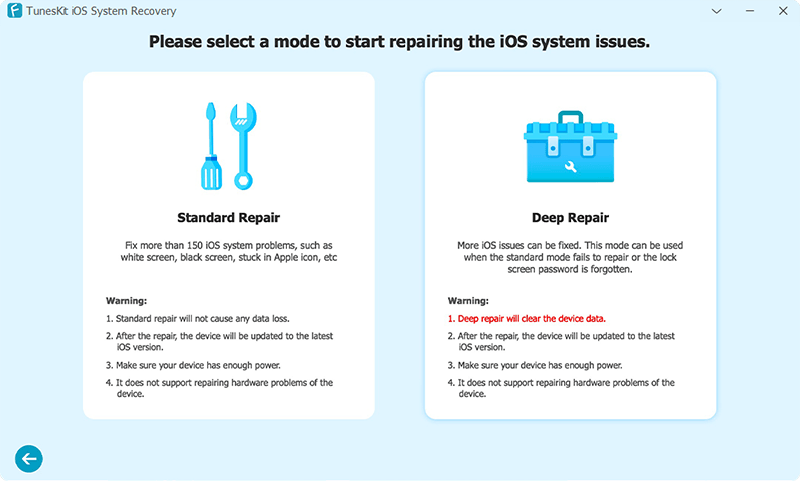 Note: if the Standard Mode does not work, just try Advanced Mode, which will cause data loss.
Step 3: Download the firmware package
The final step is to download the firmware package and then click Repair to let the software to repair your iPad.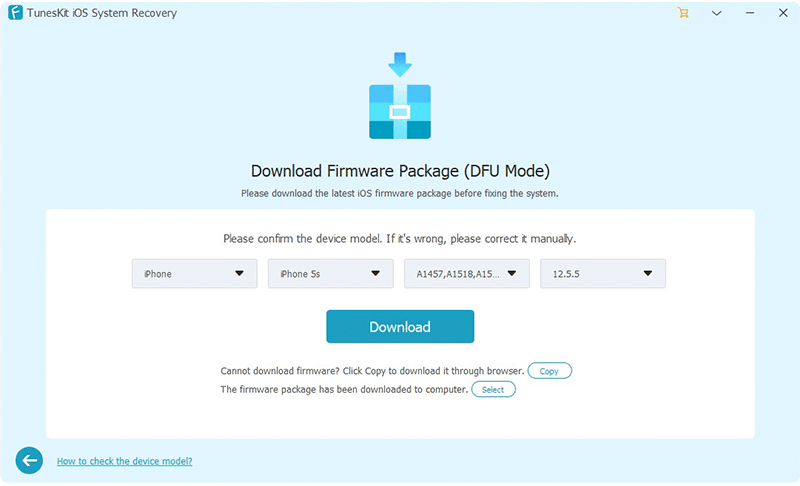 2. Easy Ways
In this part, I' m willing to introduce several simple ways to fix iPad stuck in headphone mode. They are easy to operate, but sometimes may not work so well. Before using other ways, you may try these firstly.
Plug in and plug out
Now that your iPad has not found that you already removed the headphone, you may try to replug it into your iPad and then plug out. This measure is the simplest, which most people may hear about.
Users can try this way for several times to let iPad detect your headphone. If it still does not work, then you can try other effective solutions.
Use another pair of headphones
In most cases, if your headphone is poorly made or fails to be compatible with your iPad, you may face this issue. So you can use other pairs of headphone or original Apple headphone to check if your device detect the headphone again.
Open Bluetooth speaker
As the wired headphone does not work well, an alternative fix is to use Bluetooth to connect the speaker. Just connect your iPad to Bluetooth speaker or a pair of Bluetooth headphone for several minutes, which may help you exit the headphone mode. Specifically, when your iPad connects Bluetooth speaker or headphone to start to play music, just turn off Bluetooth. Some users may discover that this way works more efficiently than the first two ways.
Play music with other apps
If you have downloaded one more music software, you may try to open other apps. The detailed steps are to plug your headphones into iPad and play music with other apps like Spotify or iTunes differing from previous platform you used. After several minutes, you turn off the app and then plug the headphone out. Lastly, you can open a music app to play songs, and check the iPad speaker gets normal.
Turn on the airplane mode
This is also another useful way you can try. You can open the Control Panel and find the airplane icon to turn it on. Or you may launch the Setting app and click the Airplane Mode button. Just let the airplane mode run for several minutes and then turn it off. Lastly, you may play a song on iPad to see if the speaker can make sound.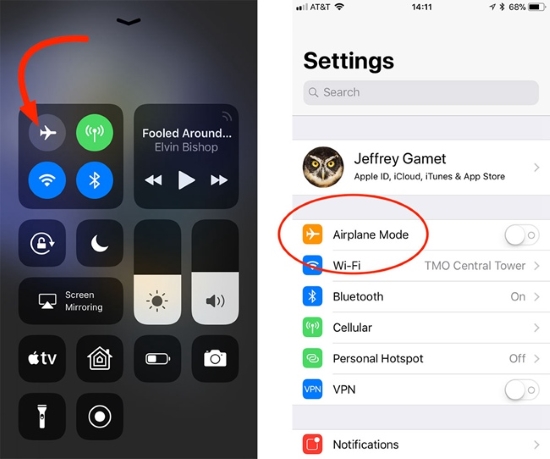 Power off/on your iPad
For iPad with Home button: Firstly, press and hold the top button until the power off slider appears. Next, drag the slider, then wait for 30 seconds for your device to turn off. Lastly, to turn your device back on, press and hold the top button until you see the Apple logo.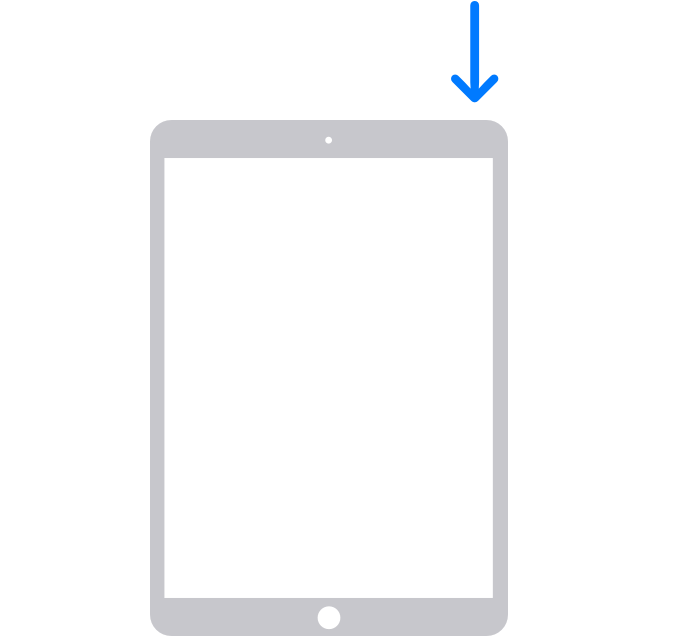 For iPad without Home button: The first step is to press and hold either the volume up or volume down button and the top button until the power off slider appears. Next, drag the slider, then wait 30 seconds for your device to turn off. Lastly, press and hold the top button until you see the Apple logo.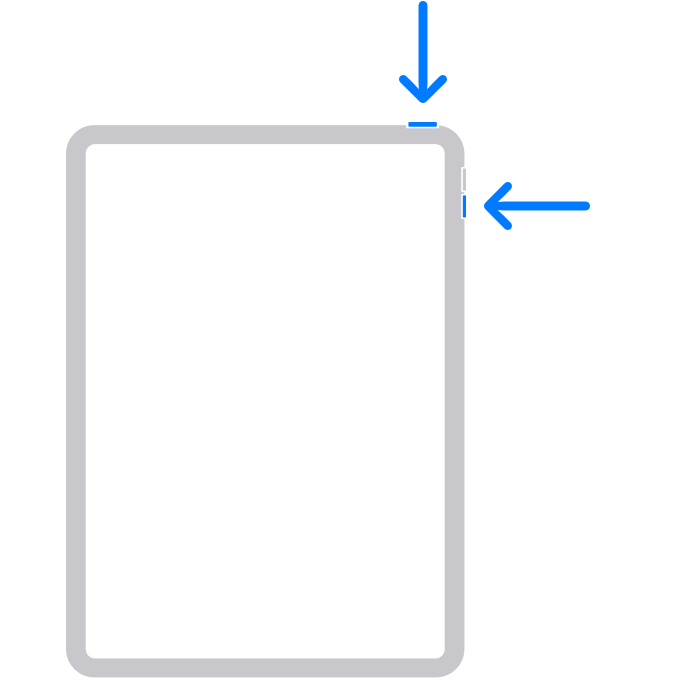 Upgrade the iOS system
If you have an outdated system version, your iPad may easily get stuck in headphone mode. To update the system, you need to open the Settings app, find the General menu and then click the Software Update.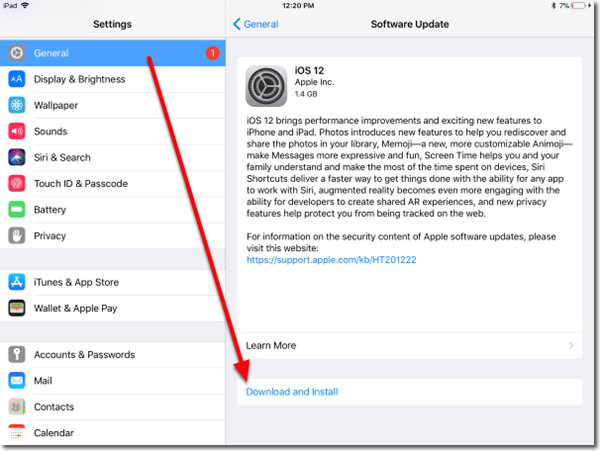 3. More Small Tips
There are some common reasons for letting your iPad get stuck in headphone mode, such as the dirty or damaged headphone jack and iPad getting wet. Therefore, in daily life, users can clean the headphone jack by cotton buds from time to time. In addition, you may protect your iPad from dropping or falling and getting wet. Of course, if there is any physical damage, just contact Apple Help Center to repair your device.
4. Summary
Getting your iPad out of headphone mode might be a tough task. Do not worry. This article can be regarded as a guide to help you solve the issue, As different ways are prepared for you, you can try other alternative options if one of those options does not work well. In any event, there is always a way to help you.