How to Fix iPad Keeps Restarting
4 mins read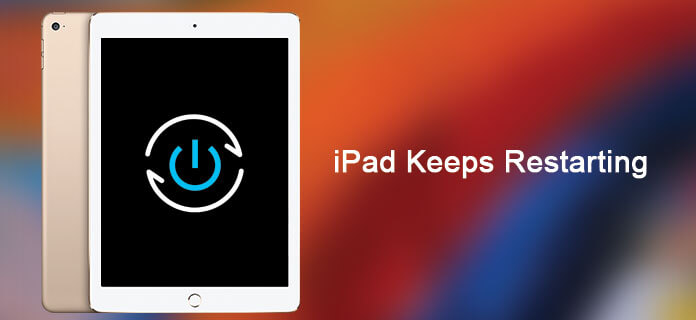 iPad, one of the best tablets in the world, is popular in many countries and regions, but a problem is constantly reported - iPad keeps restarting. This issue is quite a nuisance because iPad reboot as a solution to many other issues, such as app stuck or laggy operation, is now in trouble itself, leaving many users not knowing what to do.
So how to fix this problem? After some personal tests and researches, I present you here some solutions categorized by issue causes. Follow these solutions in the order they are listed in the passage and your problem will be solved.
iPad Keeps Restarting Caused by Power Causes
If your iPad keeps rebooting while charging, it is possible because there is something wrong in charging devices.
1. Switch the Charging Cables or Adaptors
To check whether your charging cables, simply change the cables and adaptors, which would better be Made for iPad accessories. If your iPad then works properly, there is a high probability that the constant reboot is caused by unmatched cables or adaptors. It is recommended both cables and adaptors are Made for iPad ones to avoid even more problems.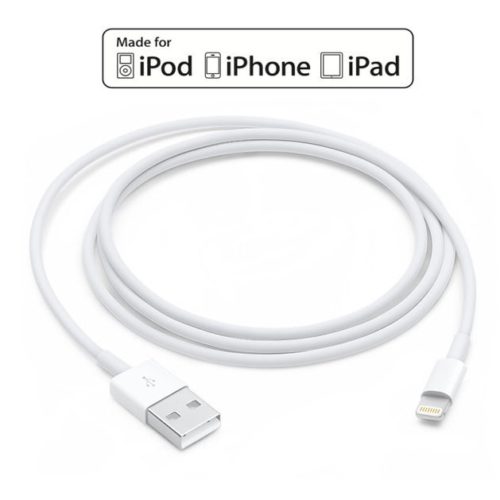 2. Check the Port
Examine the port of your iPad and see if it is blocked by debris or dust, which might influence the connection of cables. Should the result is "yes", then an easy cleaning might solve the problem.
3. Change the Battery
Take your iPad to the near Apple outlets to have your battery checked. For your own safety, a malfunctioning battery needs to be replaced as soon as possible because it not only hinders the charging but also may result in dangers such as explosion or the leakage of harmful matters.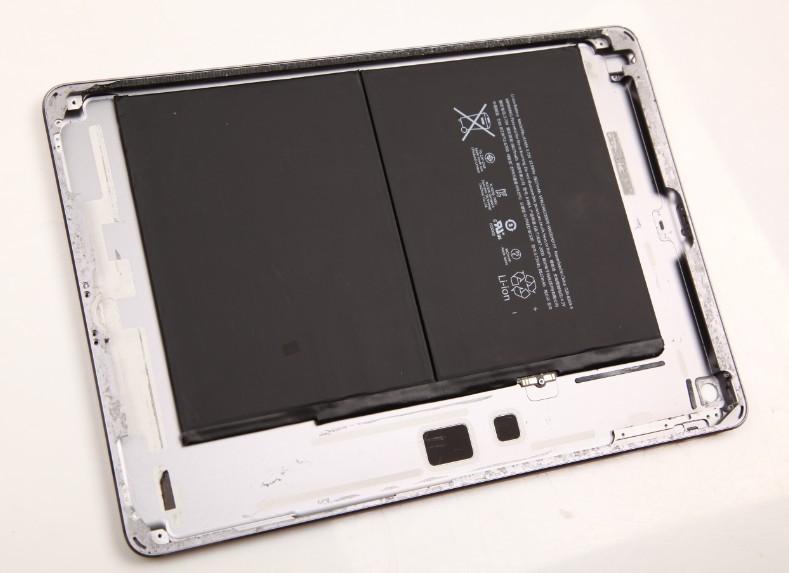 iPad Keeps Restarting Caused by System Errors
If your iPad keeps rebooting when it is not connected to anything, then it may be iOS system errors to blame.
1. Hard Reset
In case your iPad falls into a reboot loop, try hard reset to interrupt the rebooting process. To force your iPad to restart, hold the home button and the on/off button at the same time until the screen blackens and then shows an apple logo. With good luck, the iPad would return to normal again.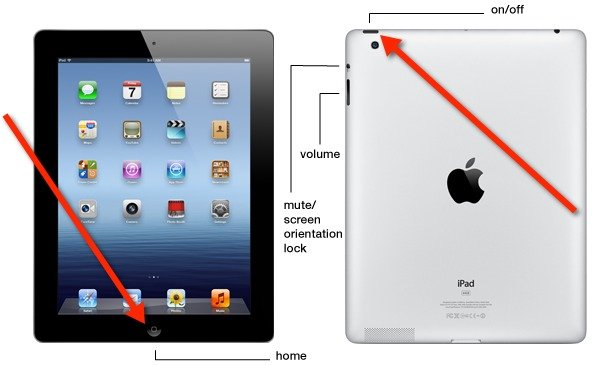 2. Try to Recover the iOS System
I do hope that the previous suggestions will help you out of the trouble, but if they don't, you can try to factory iPad reset. However, a normal reset would erase all your data, not to mention it is difficult to achieve since the iPad cannot be used normally.
To free you from all the troubles and loss of your precious data, I would like to recommend a useful iOS system recovery software - TunesKit iOS System Recovery. Still searching for tutorials to reset your iPad? Forget about it! TunesKit iOS System Recovery has the full ability to deliver all you want.
TunesKit iOS System Recovery is a user-friendly software - only three steps, most of which are automatic, to recover the iOS system of your iPad, and all you have to do is to connect the device with the computer and click a few buttons. TunesKit iOS System Recovery can solve more than 30 iOS problems, including iPad white screen, iPad stuck in recovery mode and various iTunes issues, and there is no doubt that the nonstop reboot problem will be dealt with perfectly.
Certainly, it would cost you a small sum of money, but the time and efforts you would spend on finding reset tutorials and act according to them will be saved.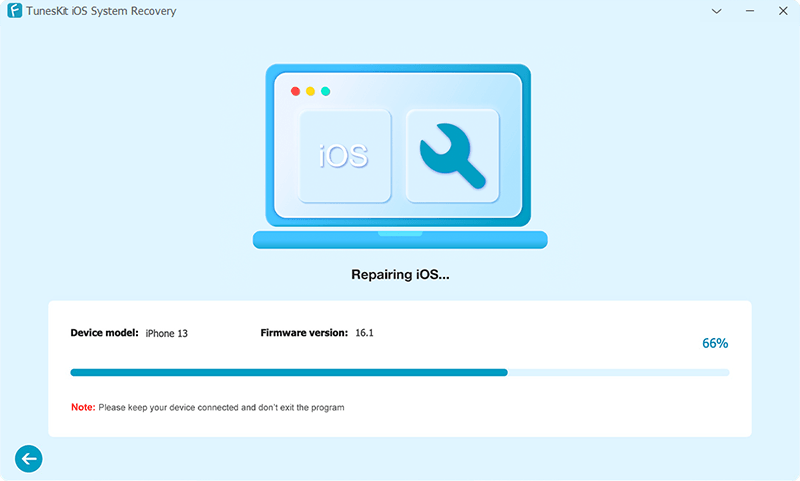 To prove the advantages I present is true, you are welcome to download the software from the links provided above and follow the guide to experience it yourself:
i. Connect your iPad to your PC/ Mac. Click the Enter Recovery Mode button and the software will make your iPad enter Recovery Mode automatically. Then press the Start button.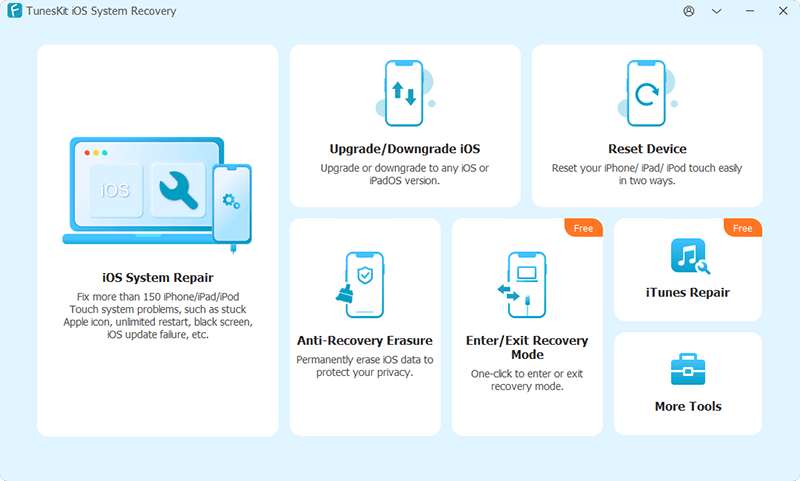 ii. Select the Standard Mode to recovery iOS system without any data loss.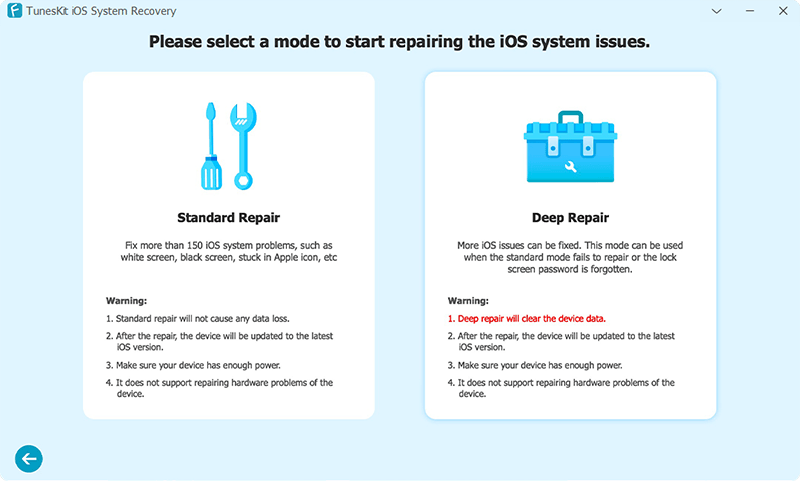 iii. The software will automatically detect your devices info, which you should check to make sure all is correct. If it is, then press the Download button to download the matching firmware.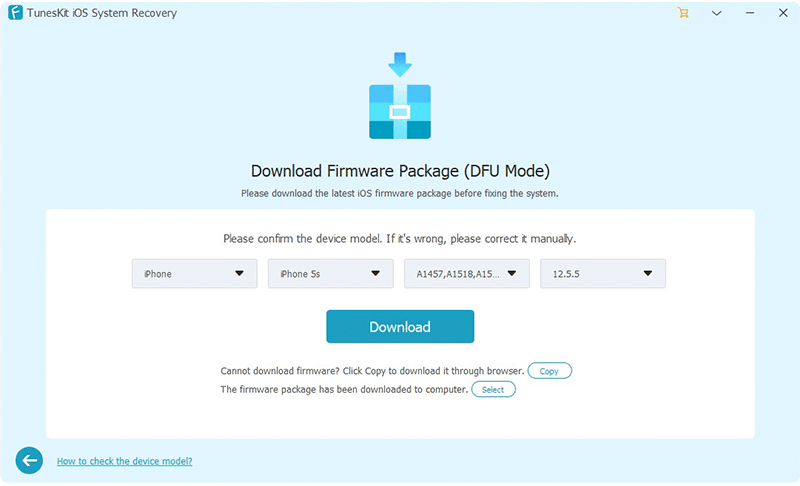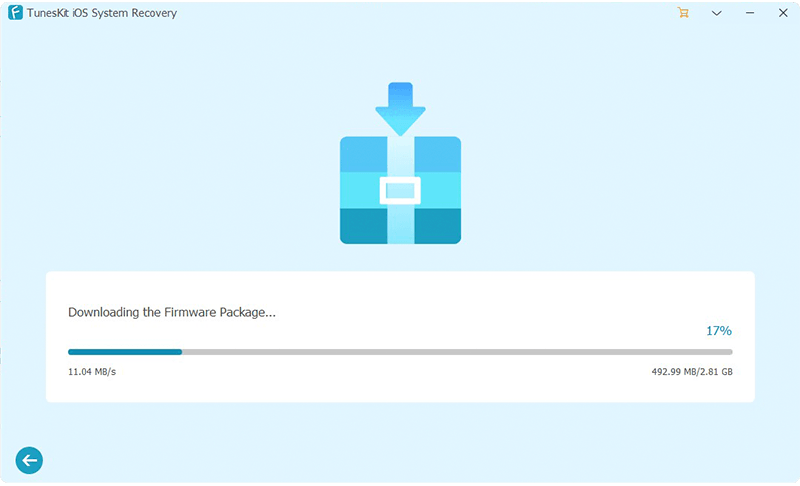 iv. Click the Repair button to start the repair and wait for it finishes. By the time it is completed, your iPad should be good to use again.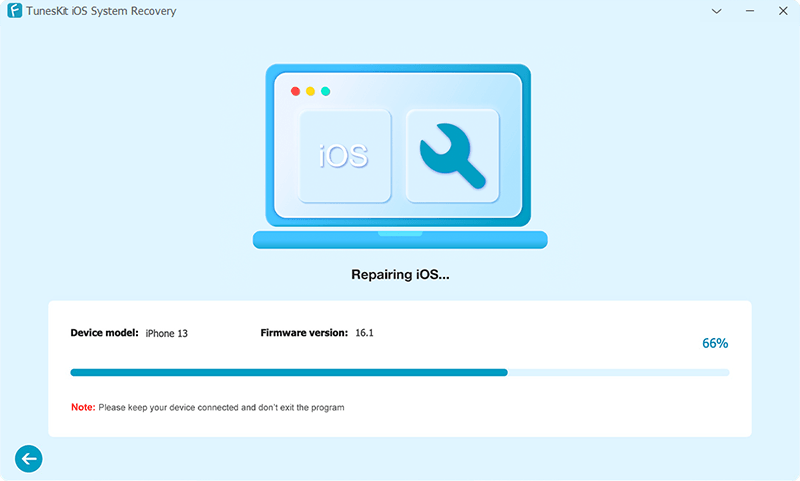 Conclusion
I hope the suggestions listed above will stop your iPad from starting over and over again. In addition, it is worth mentioning that TunesKit System Recovery can also be used to solve other problems of all your Apple devices. Therefore, I'm sure you can see that TunesKit System Recovery is a cost-efficient product, and you will definitely benefit a lot more from the software than merely one problem solved.