Fixed: Health App Not Tracking Steps on iPhone?
Updated by Brian Davis on Apr 21, 2023 4:15 PM • Category:
Repair iPhone
5 mins read
Nowadays, more and more people care about their health and are keen on going to a gym or using some fitness applications to help them exercise. Apple Health app is one of those applications. It is a built-in app of iPhone devices running iOS 8 and later. Using the Health app, they can easily know how long have they walked or run and whether they should run more. Mostly, this app functions very well, but sometimes, it has some problems. One of the common problems is that the Health app not tracking steps.
In this post, we'll explore the reasons that lead to this issue and show you 5 effective methods to get it fixed immediately.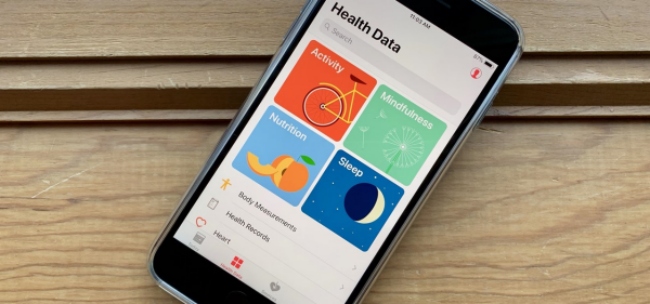 Part 1. Why is My Fitness App Not Tracking My Steps?
The reasons why this Health app stops working are hard to find out. It may be caused by iOS malfunction or other system issues. If you meet this problem there are indeed some helpful suggestions for you in this post. In most cases, this problem can be due to software issues. However, it would be a better choice for you to send your iPhone to an Apple Store if your iPhone has ever been dropped or water damaged.
Part 2. Top 5 Methods to Fix Health App Not Tracking Steps on iPhone
If your iPhone not tracking steps, you can now follow the 5 practical solutions below to fix the problem efficiently.
Tip 1. Get a Professional iOS System Recovery Software
Compared to search for the correct method on internet with much hard work, why not just choose to use iOS system recovery software like TunesKit iOS System Recovery. This software focuses on solving the system errors of iOS. It can fix 150+ iOS system issues, including iPhone stuck in headphone mode, black screen, white screen, blue screen, red screen, frozen screen, disabled screen, boot loop screen, iOS update failure, restore error, iPhone activation error, etc. And it supports iPhone, iPod touch, iPad, and Apple TV.
It provides users with four functions, including iOS System Repair, Reset Device, Downgrade or Upgrade iOS, and Enter/Exit the Recovery Mode for free. If you choose the iOS System Repair module, it will offer two modes: Standard mode and Advanced mode.
Standard mode: Fix some common issues, like iPhone stuck in recovery mode, Apple white logo, and black screen, etc. Repair process under this mode will not cause data loss.
Advanced mode: Fix relatively serious issues, like iPhone is disabled connect to iTunes, iPhone locked and iTunes connection error.
Repair process under this mode will cause data loss.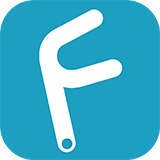 TunesKit iOS System Recovery Key Features
Fix iPhone not tracking steps issue on iPhone and other iOS devices
Easy to operate with a clear interface
Offers Standard Mode and Advanced Mode
No data loss during the repair process
One click to enter/exit the recovery mode for free
Try It Free
800,000+ Downloads
Try It Free
600,000+ Downloads
3 steps are listed below to help you understand how to use it quickly.
Step 1

Connect the iPhone with Your PC

Connect the iPhone with your computer with the help of a USB cable. Start TunesKit iOS System Recovery for Windows. Then enter or exit Recovery Mode by clicking the corresponding button. Choose the iOS System Repair module and click the Start button.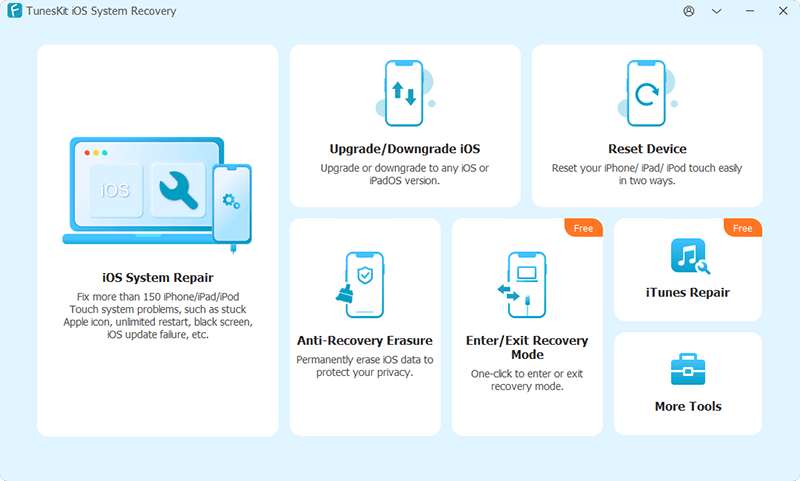 To fix Health app not counting steps without data loss, you need choose the Standard Repair button. And tap the Next button.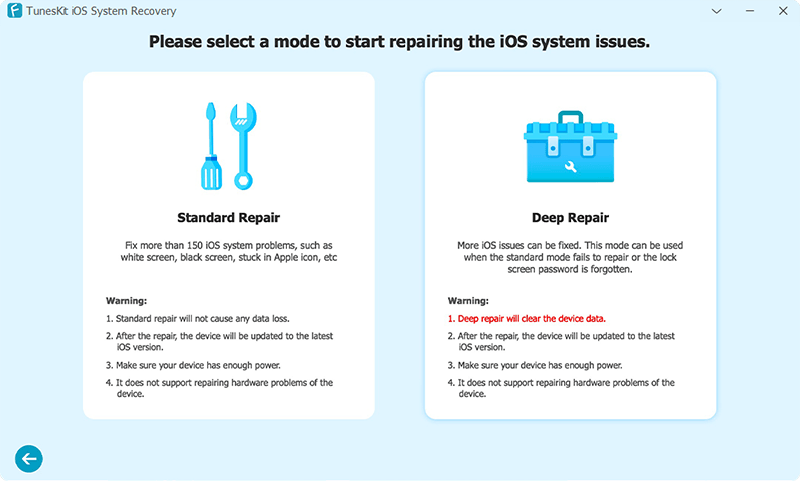 Step 2

Download Firmware Package

Since you need to download the latest iOS firmware package before fixing the system of your iPhone, you need to give the software the information of your iPhone first. This program will detect the information by default. But you still need to check them by yourself again to make it all correct. When that is done, click the Download button to download the firmware package.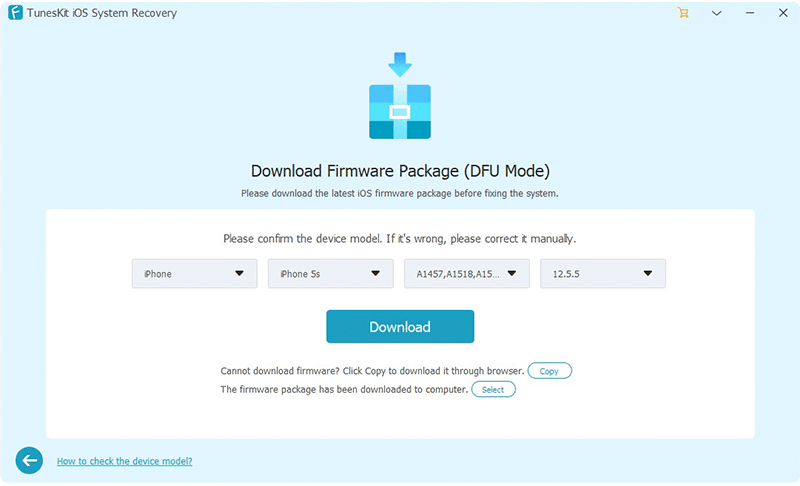 Step 3

Fix iPhone Not Counting Steps Issue

Just click the Repair button, and it is the last step. When the process is done, your health app not working issue will be solved.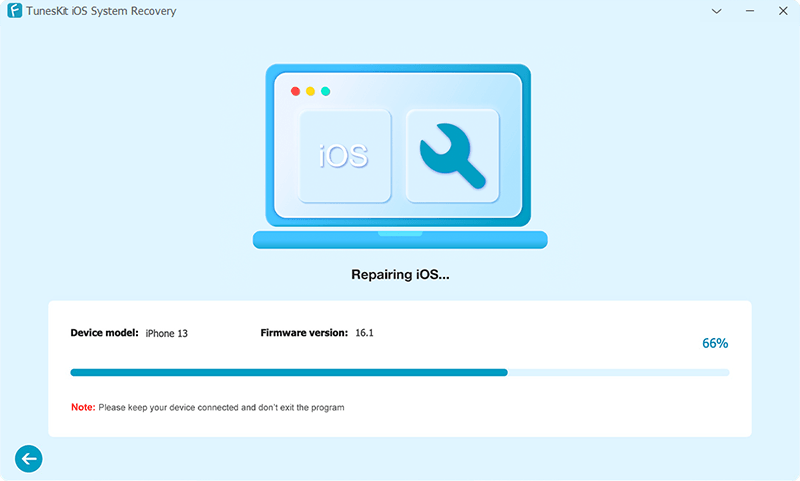 Tip 2. Restart iPhone
When your Health app not counting steps at iOS 12 or later, just simply restart the iPhone. There is a high possibility that Health app starts to count steps after you restart your iPhone. Follow the steps below.
Step 1: Press and hold the buttons which are marked at the picture. Wait till the Slide to Power Off shows. Swipe it. Now you have closed your iPhone.
Step 2: Then you need to open it. Push and hold the button marked again.
Step 3: Use your passcode to start up.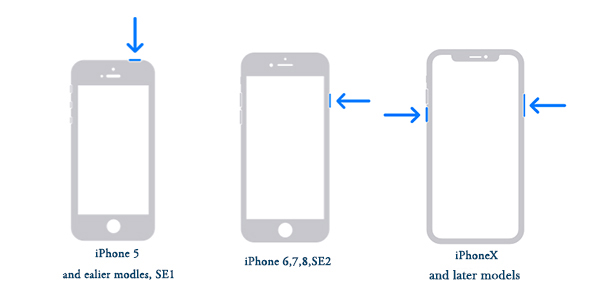 Tip 3. Check Health App at Privacy Settings
If you open the button of some apps at Privacy Settings, they can access your private information. So, think twice to make sure you believe in the app that you will open at Privacy Settings.
When you want to fix Health app not counting steps on iPhone, go to check whether Health has been turned on at Privacy Settings. Go to Settings of your iPhone first, and click Privacy, open Motion & Fitness. Finally, check whether the button of Health has been turned on. If it is not, turn on Health. If it has been turned on, turn it off, wait for a while and turn on again.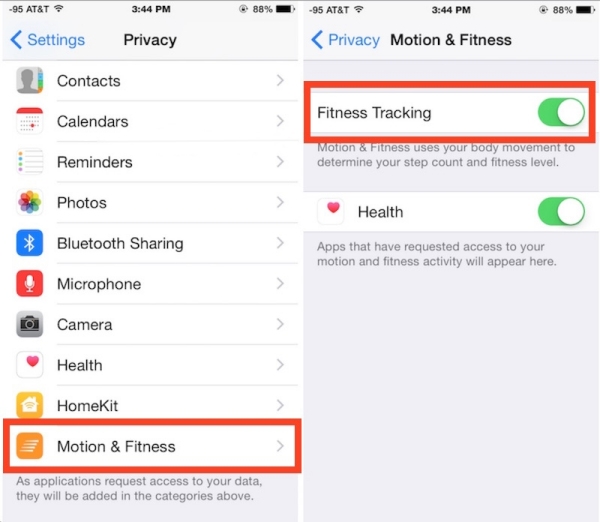 Tip 4. Check Steps Data in Health App
The problem of Health app not counting steps may be caused by this app itself. Sometimes, the steps data has been collected by it but for some reasons, it is not presented successfully. On this occasion, you need to go into the Health app and check. First, go to Health app. Next, choose Health Data section. Choose Fitness and click the Walking + Running Distance button. At last, check the Show on Dashboard button. If it is closed, turn on this button.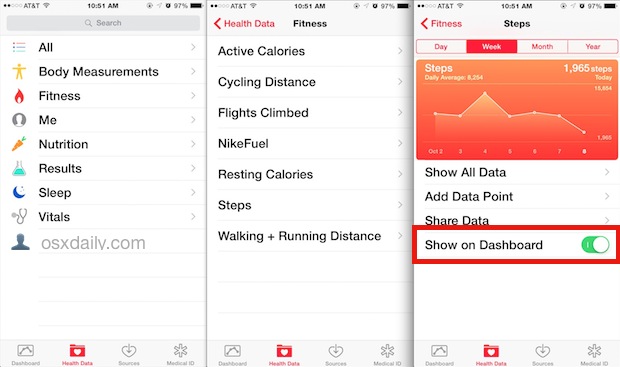 Tip 5. Reset All Settings
In case the above four methods are not working, the chances are that Settings is something wrong with your iPhone. The Reset All Settings feature on your iPhone allows you to delete all the custom settings and turn your iPhone back to its default state. Upon successfully resetting your iPhone Settings, the fitness app not counting steps issues will no longer exist. You can reset your iPhone via:
Step 1: Launch the Settings app on your Home screen;
Step 2: Tap on the General option;
Step 3: Scroll down until you see the Reset option;
Step 4: Click on the Reset All Settings.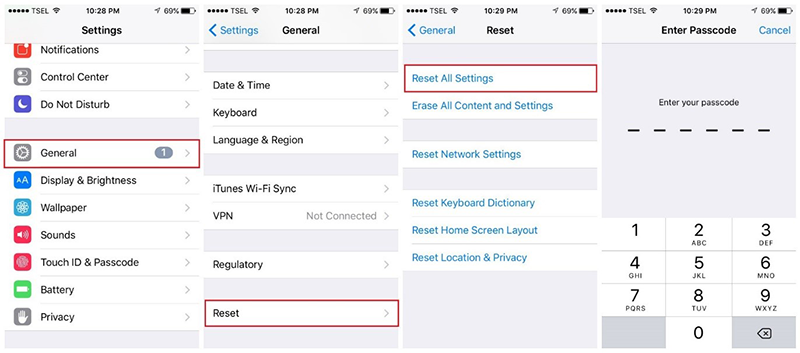 Part 3. Conclusion
To fix the problem of Health app not tracking steps on iPhone, you can use the four suggestions this passage talked about. Among the five methods, restarting the iPhone is the simplest one. And using TunesKit iOS System Recovery is the most useful one. Because it can fix this problem easily and can also fix many other iOS system issues without data loss. Are there any other ways that can fix the Health app problem? If you know, why not share your good ideas at the Comment!