How to Fix Trusted Devices List is Not Available
Posted by Brian Davis on Sep 6, 2023 3:00 PM • Category:
Unlock iOS
4 mins read
"I can't see my trusted devices in Settings both on my iPhone and iPad. How should I deal with this?"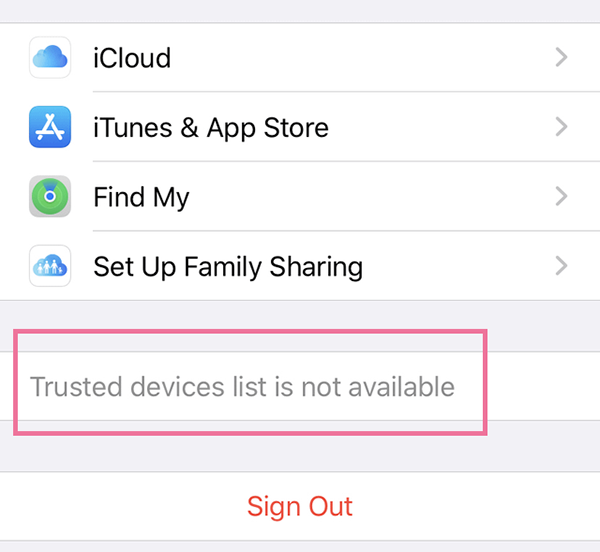 The users of iOS can manage their Apple devices and keep the security using Apple ID. However, the "Trusted devices list is not available" on iPhone frequently happens to some. Maybe you are confused about why this error occurs. This post will answer this question and guide you on how to fix the "Trusted devices list is not available".
Part 1. Why is the Trusted Devices List Not Available
A trusted device can receive verification codes or information for authentication. When the "Trusted devices list is not available" is on your device, it prevents you from accessing your accounts or adding new devices. It is commonly caused by network problems, Apple ID issues, and system glitches. In the next section, there are 5 methods to deal with the "Trusted devices list is not available". Scroll down to learn!
Part 2. How to Fix Trusted Devices List is Not Available
1. Check Network Connection
A poor network connection can make the Trusted Devices List not available. Make sure that your device has a stable network connection. You can try switching to a different network or resetting your network settings.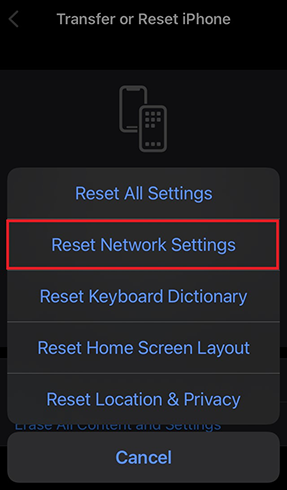 2. Restart Your Device
Restarting your device can help you solve temporary issues. To resolve the problem of the Trusted Devices List on your iPhone or iPad, you can take the following steps: restart your device and then go to the Settings menu. From there, you can check the status of the trusted devices list under your Apple ID.
3. Sign Out Apple ID
Problems with the "Trusted devices list is not available" may block your access to the Trusted Devices List. As a similar method to restarting the iPhone, signing out of the Apple ID and signing back in can sometimes make sense.
4. Update Your Device
If your iPhone runs on an outdated version, it can be the cause of various iOS issues. Therefore, it is recommended to ensure that your iPhone is always running on the latest iOS version. To accomplish this, you can easily navigate to Settings and check for any available Software Updates.
5. Reset All Settings
As a final measure, you can reset all settings to bring your iPhone or iPad to the default configuration. Go to Settings, select Reset, and click the Reset All Settings. It will simply fix the unknown error.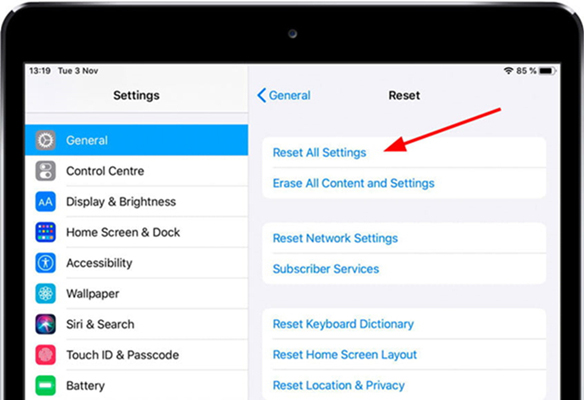 Part 3. Cannot Log Out Of Apple ID? Solved!
If you have trouble signing out of Apple ID, the matters seem to be worse. But there are still methods for you. Whether you forgot the password or bought a second-hand Apple device, TunesKit iPhone Unlocker can help you remove the Apple ID without any password.
TunesKit iPhone Unlocker is designed to resolve problems like unlocking locked screens, removing Apple ID, bypassing MDM, etc. With its glanceable interface, you can quickly solve the issue with no expert skills. What's more, it can run on both Mac and Windows.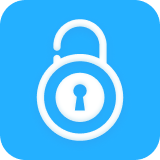 Why Choose TunesKit iPhone Unlocker?
Fully compatible with most iOS device models
Unlock iPhone/iPad/iPod without passwords
Remove Apple ID from iPod touch without passcode with ease
Easy-to-use feature and user-friendly interface
Supports the latest iOS version including iOS 15
Try It Free
600,000+ Downloads
Try It Free
600,000+ Downloads
Let's take a look at how to log out of Apple ID without password:
Step 1

Connect Your Device to Computer

First, connect your device to your computer with a USB cable. Open TunesKit iPhone Unlocker and select Unlock Apple ID. Then click the Start button.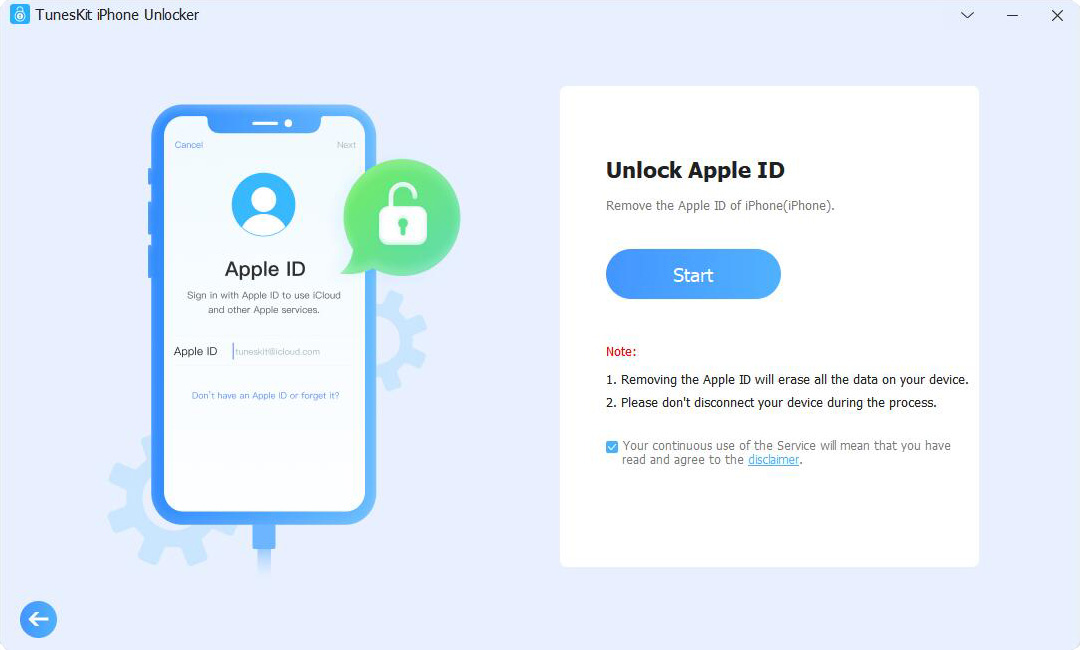 Step 2

Check Your Device Status

If the Find My feature is disabled on your iPhone/iPad, you can skip this step.
If the Find My feature is enabled on your iPhone/iPad, you will be required to confirm that your device has set up a screen lock and that two-factor authentication is enabled.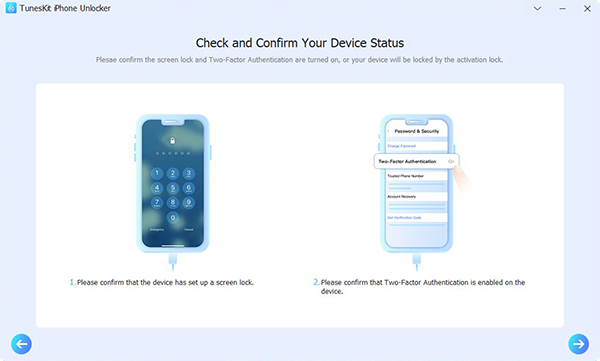 Step 3

Download Firmware Package

After the confirmation, click on the Download button to download the firmware package.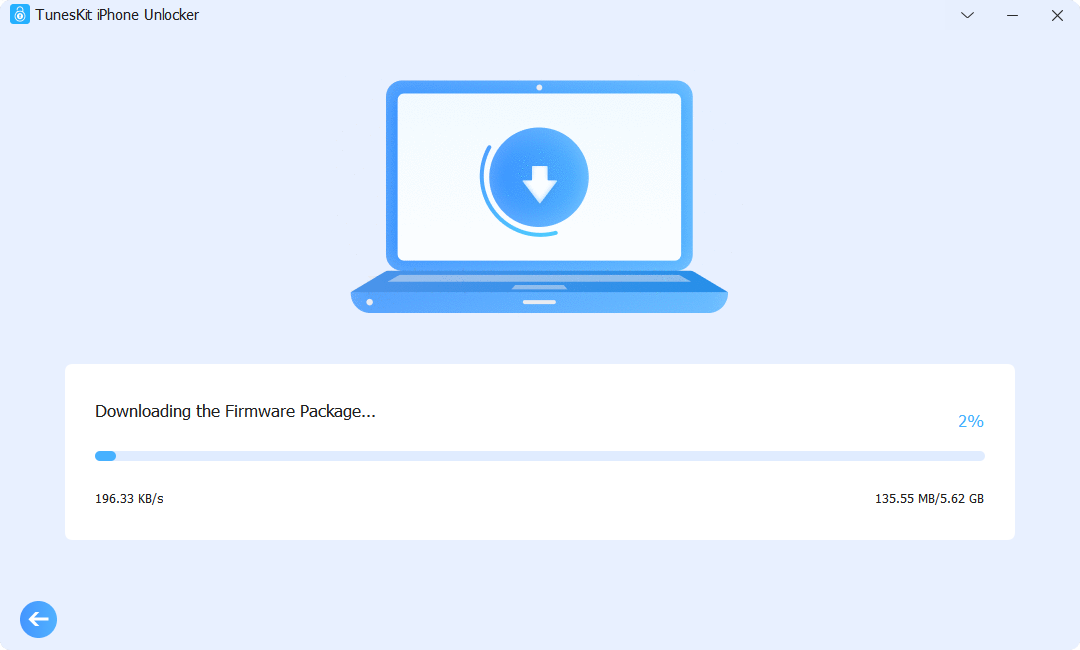 Step 4

Remove Apple ID from Your Device

After downloading, the Apple ID will be removed automatically without password. Then you can set up your device again.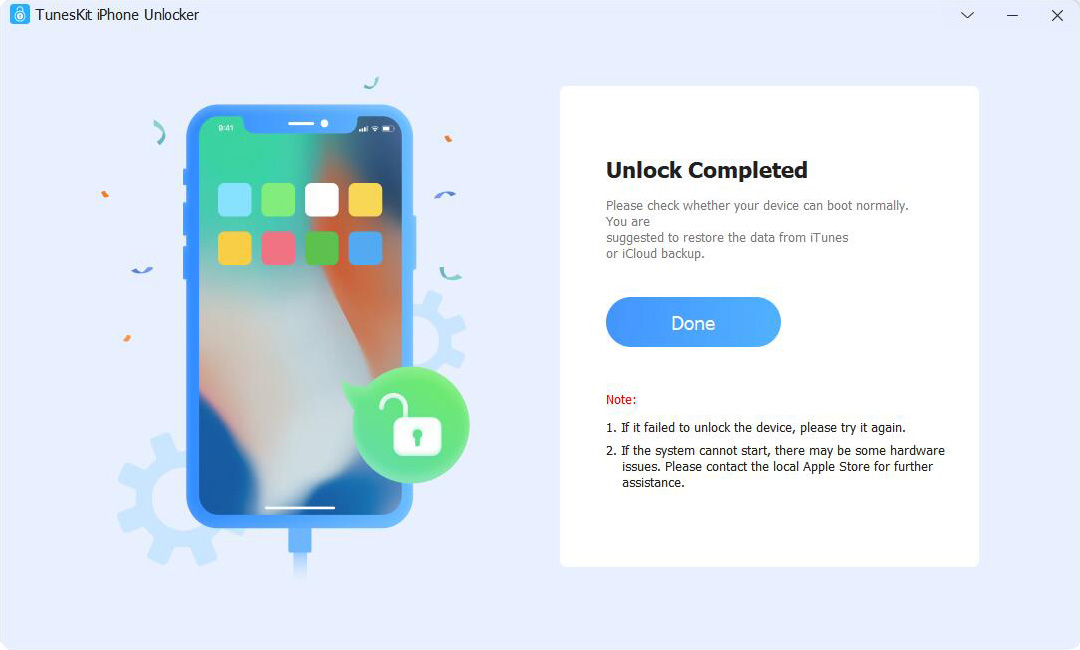 Part 4. Additional Questions
What happens if trusted devices list is not available?
1. You cannot manage your devices that are associated with your Apple ID. In other words, you are not allowed to add or remove a trusted device.
2. You may encounter difficulties in verifying your identity since the Trusted Devices List is a crucial part of Two-Factor Authentication.
How to add a device as a trusted device?
1. Sign in with your Apple ID on the device you want to add. The passcode of it will be asked in some steps.
2. Go to Settings and click the profile at the top of the screen.
3. Tap on Password & Security, then click Trusted Devices.
4. Click Add a Trusted Device.
5. Hit on Get Verification Code and finish it.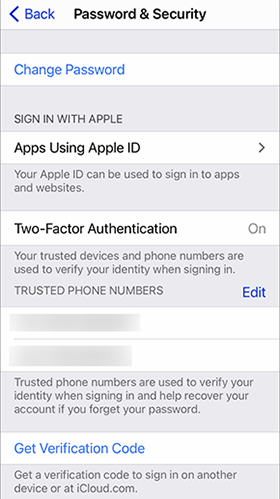 Summary
It is imperative to find a solution and address the issue "Trusted devices list is not available" promptly. We've explored five effective solutions to it, hope you find one of them available to you. In case you cannot get access to the Apple ID and password logged in to your device, we suggest considering the use of TunesKit iPhone Unlocker as a prompt and dependable resolution.