How to Remove MDM from iPad Without Computer
Posted by Brian Davis on Aug 11, 2023 10:00 AM • Category:
Unlock iOS
5 mins read
"I bought an iPad at my job and I want to use it after the departure. I can't download or remove apps on it. How to remove MDM from iPad without computer? Or is there any other reliable method?"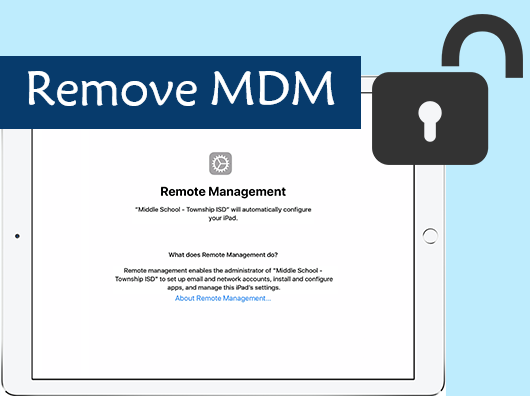 The restrictions of MDM prevent the user from using the device freely. If you have an iPad under the control of your school or company, or you just bought a second-hand iPad with MDM, you will encounter various limitations.
To bring you some relief, we will guide you on how to remove MDM from iPad without computer. Read it on!
Part 1. What is MDM
Mobile Device Management (MDM), a protocol that allows administrators to manage devices remotely from a central server. In general, MDM will be set up to secure the devices, let users focus on what's important, and collect corporate data.
With MDM, the administrator can monitor your data, manage your passwords, and remove or download profiles and apps. Once you want to make the device available for personal use, you need to remove MDM from your device to protect your privacy and get full use of it.
Part 2. How to Remove MDM from iPad Without Computer
Given that you have access to the administrator, you can remove MDM from your iPad from Settings.
Here are the steps to remove:
Step 1. Navigate to "Settings" and click "General".
Step 2. Find and tap "Device Management".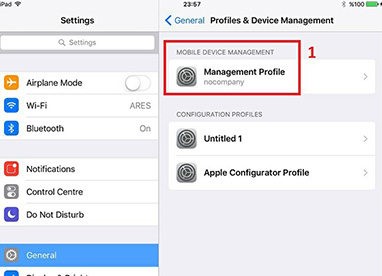 Step 3. After selecting the MDM Profile, tap "Remove Management".
Step 4. Enter the login information and your iPad will be free from the restrictions of MDM.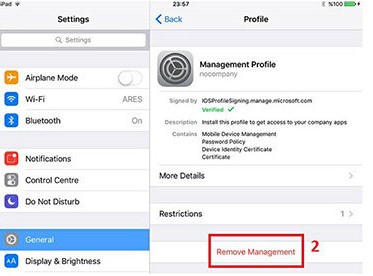 Part 3. How to Remove MDM Without Passcode on Computer
Usually, it is hard to acquire the passcode of MDM. In this case, using third-party software on the computer can be beneficial for removing MDM from iPad without passcode.
TunesKit iPhone Unlocker is an all-round tool to bypass MDM from your device. Its features also include unlocking iDevice passwords in all types, removing Apple ID, bypassing Screen Time passcode, and factory reset your device without a password. It is a reliable and effective solution, that enables you to remove MDM from iPad without jailbreak or any expert skill.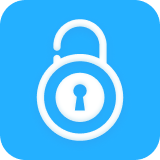 Key Features of TunesKit iPhone Unlocker
TunesKit Unlocker is compatible with all iOS devices and models
It is user-friendly and easy to use
There are multiple features of TunesKit Unlocker, which makes it the best choice
You can easily remove and reset your iPhone passwords with the help of TunesKit unlocker
Try It Free
600,000+ Downloads
Try It Free
600,000+ Downloads
Follow the steps below to start:
Step 1

Connect Your iPad

Install and launch TunesKit iPhone Unlocker on PC. Then, connect your iPad to the computer.

After selecting the "Remove MDM", hit "Start".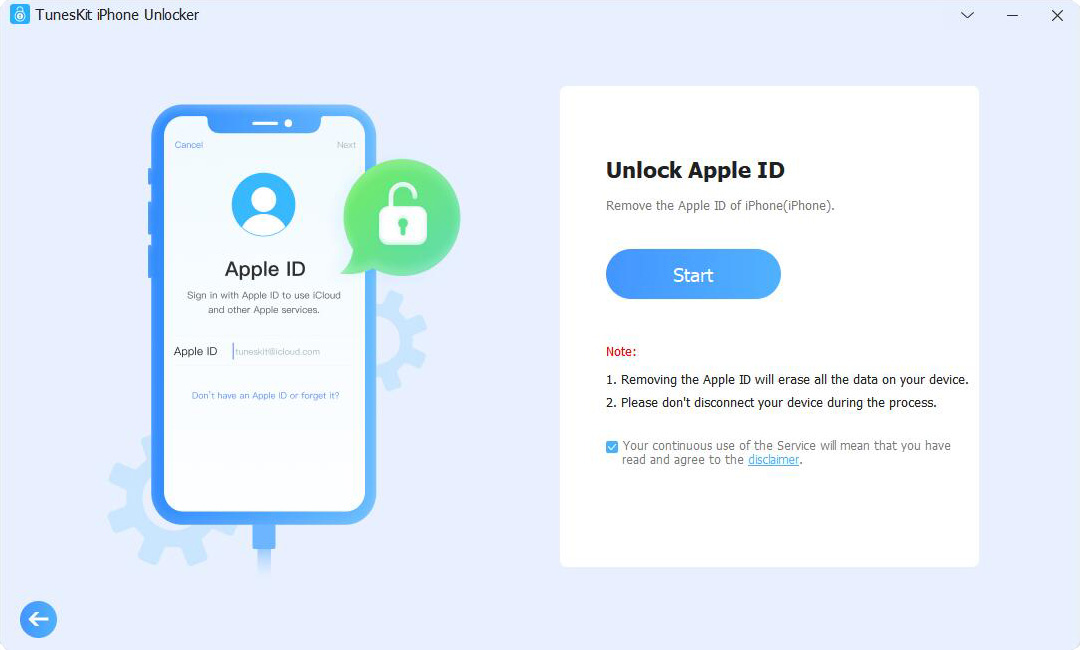 Step 2

Remove MDM Lock without Password

Just spend several minutes waiting for the process, and then you can take full control of your iPad.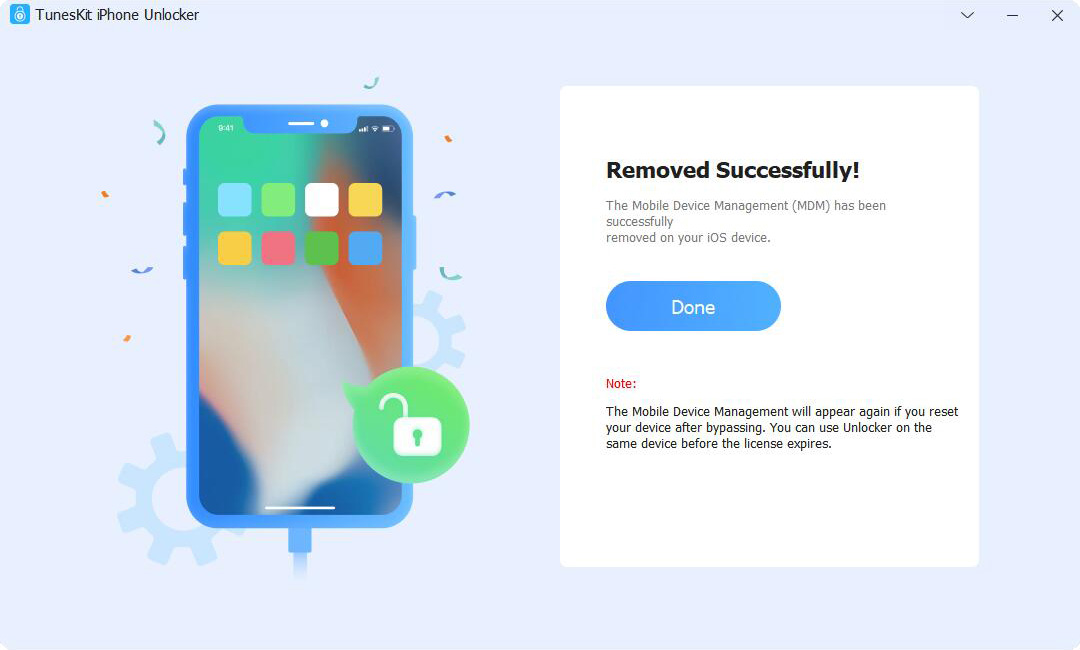 Part 4. FAQs About Removing MDM
Q1: Can MDM be removed via Jailbreak?
Yes. Jailbreaking your iPad will allow you to get access to the advanced settings of your device. Though it is not a recommended solution if you just need to remove MDM, we will share a way to make it:
Step 1. In the first step, download and install the Checkra1n software.
Step 2. To SSH into your device, you should first connect your device with iProxy.
Step 3. When your device is SSH into it, you need to run cd../../; it will enable you to access the root directory of your device.
Step 4. After having access to the root directory, you need to run cd/, and it will follow this sequence private/ var/ containers/ Shared/ SystemGroup/. Then, it will take you to the MDM files folder.
Step 5. After having access to MDM files, you need to run rm-rf. It will open like this systemgroup.com.apple.configurationprofiles/. It will delete all MDM files from your device.
Step 6. Finally, reboot your device. Then, the welcome screen will show up, and you need to update the device. MDM will be removed successfully.
Q2: Is it worth jailbreaking my iPad to remove MDM?
It takes some risks to jailbreak your iPad. Once you jailbreak your device, it won't be protected under Apple's warranty. Your device will confront security issues, like malicious hacking, malware insertions and data theft. Besides, you may encounter many device errors. The battery may drain faster, and the system may crash frequently. Thus, you should take it seriously. If there's no other requirement of jailbreaking, you'd better take other solutions.
Q3: Can factory reset remove MDM?
No. You cannot bypass MDM by factory reset. It only works when there's a command performed by the administrator who set up the device. The control of MDM remains as part of the setup.
Q4: Is it legal to bypass MDM on my device?
Yes. As long as you are not doing this for any commercial or illegal purpose.
Part 5. Conclusion
We have discussed how to remove mdm from iPad without computer. Various available solutions have been displayed, and you can pick the one that meets your condition.
TunesKit iPhone Unlocker is considered a trusted tool. By following the tutorial, you can bypass MDM from your iPad and regain full control of it. If there is any trouble during use, please feel free to contact us.