Forgot Apple ID Passcode? Fix the Problem Effectively
Updated by Brian Davis on Feb 24, 2023 4:38 PM • Category:
Unlock iOS
5 mins read
"I forgot my Apple ID password, and now I can't manage my Apple devices and services. What can I do now!"—from an iPhone user
Obviously, millions of people throughout the world depend on Apple products. Users' Apple IDs, which provide them access to and use services like iCloud, iMessage, and the App Store, are included with these products, according to Apple. It is your Apple ID that is the core of your identification when it comes to controlling Apple services and devices. This ID appears straightforward, yet it has a very tight interface with the Apple ecosystem. The significance of maintaining the security of your account with a strong password goes hand in hand with the importance of your Apple ID.
So what if I forgot Apple ID password? Fortunately, there's no reason to freak out. Go through different techniques for resetting the Apple ID password that's linked to your Apple ID.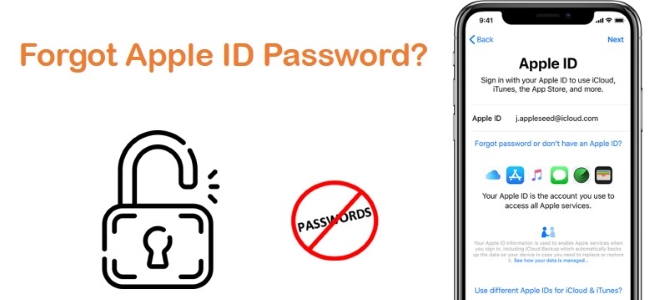 Part 1. Using a Trusted iOS device Reset When Forgot Apple ID Passcode
Using your trusty Apple device, you can reset your password so long as you know the passcode for your device (iPhone, iPod touch, iPad) or the user account password (Mac). It's quick and easy to do.
Option 1. Reset Password Using a Trusted iPhone and iPad
Step 1. Open the Settings and tap your Apple ID.
Step 2. Tap on the Password & Security on the Apple ID account page.
Step 3. Tap Change Password.
Step 4. Enter your iPhone's passcode.
Step 5. Tap Change after entering the new Apple ID password in the New and Verify fields.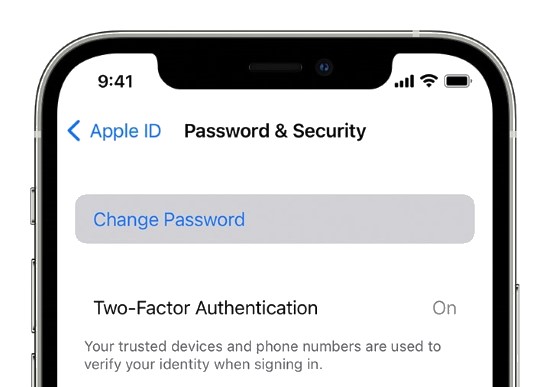 Option 2. Reset Password Using a Trusted Mac
Step 1. Start by opening the Apple menu and choosing System Preferences..
Step 2. Select Apple ID.
Step 3. Choose Password & Security on the sidebar. Then, click Change Password.
Step 4. You will need to enter your password to access your user account and click Allow.
Step 5. Hit on Change after filling out the New password and Verify fields.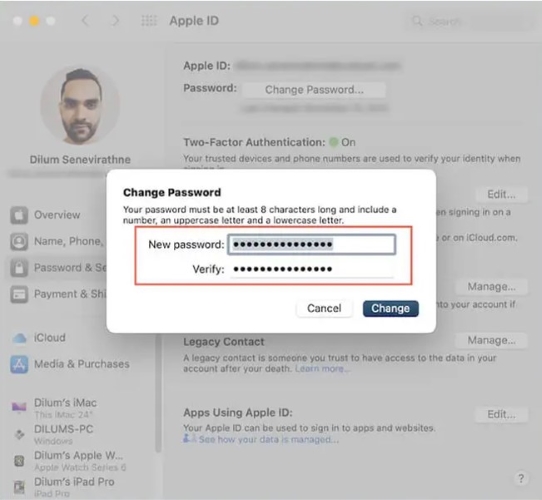 Part 2. Use Apple's Online Password Reset Portal When Forgot Apple ID Password
For those without access to a trusted device (or who have difficulty completing the above steps), you can reset your password using Apple's online password reset portal at iforgot.apple.com. Please note that the following steps assume you have a trusted phone number associated with your Apple ID.
Step 1. On any mobile or desktop browser, visit Apple iForgot.
Step 2. Enter your Apple ID and select Continue.
Step 3. Select Continue after entering a trusted phone number associated with your Apple ID. Please enter the verification code that you receive on your mobile device.
Step 4. A notification will appear if you still have access to a trusted iPhone, iPad, or Mac. If you selected Allow, you will need to enter a password for your device or user name and reset your password. If you do not have access to your trusted iPhone, iPad, or Mac, choose "Don't have access to any of your Apple devices?" on the "Look for a notification on your Apple devices" screen. and then choose Continue.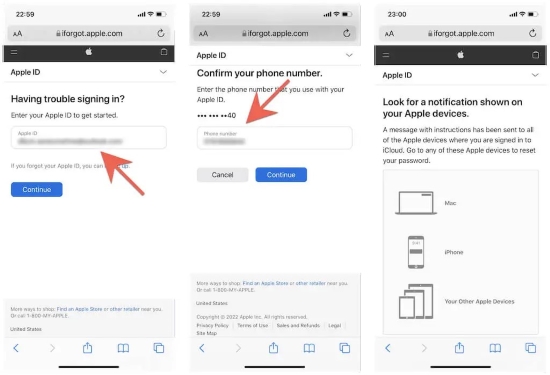 If you have a new Apple device: You can reset the password while signing into a new iPhone, iPad, or Mac.
Use someone else's iDevice: Download the Apple Support app via the App Store. Open the app and select Password & Security → Reset Apple ID password → A different Apple ID → Cannot access your Apple devices? Afterwards, you can reset your password with the verification code sent to your trusted phone number. Use Find My iPhone instead of Apple Support if the Apple Support app isn't available in your region.
Use an iOS or iPadOS device at an Apple Store: Go to your nearest Apple Store and ask for an iOS device to complete the password reset.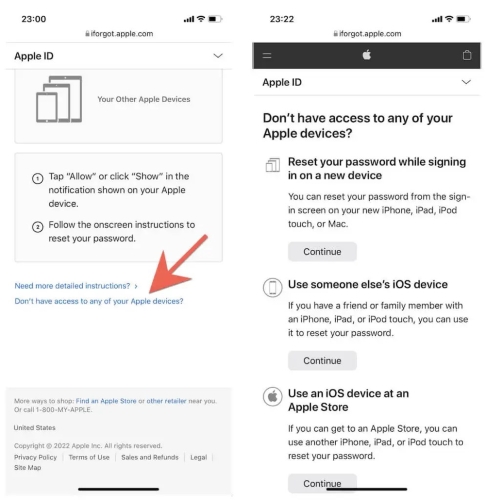 Part 3. Use the Top-Rated Tool—TunesKit iPhone Unlocker [100% Effective]
These days, forgetting your apple ID password is not breaking news. This problem has happened to lots of users. Don't start pulling your hair out if none of the above problem-solving techniques worked for you or were successful. It's nothing to be worried about, and you shouldn't toss your iPad away either. For this reason, our professional technicians have developed software that can easily help you when forgot Apple ID password.
In this case, TunesKit iPhone Unlocker is strongly advised. It can locate the Apple ID password by searching the root folder and folders on the device. The Apple ID password-protected files are then deleted and rendered blank. It is the fastest and most efficient way to remove the Apple ID password. What's more, the program can reset any password and assist you in swiftly regaining access to your iDevice, regardless of how complex a password you have chosen to encrypt your iPad. You can use it to unlock a locked iPhone without the password or retrieve a forgotten iPad passcode. Let's now investigate the operation of the TunesKit iPhone Unlocker.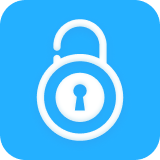 Key Features of TunesKit iPhone Unlocker
Easily fix when forgot Apple ID password
Fully compatible with most iOS device models
Available on the latest iOS version including 15
Unlock iPhone/iPad/iPod touch with ease
Easy-to-use feature and user-friendly interface
Try It Free
600,000+ Downloads
Try It Free
600,000+ Downloads
Next, let's explore the actual workings of the amazing unlocker.
Step 1

Connect Your Device to Computer

Connect your iOS device to a computer first. Open TunesKit iPhone Unlocker after that, and choose the Unlock Apple ID option.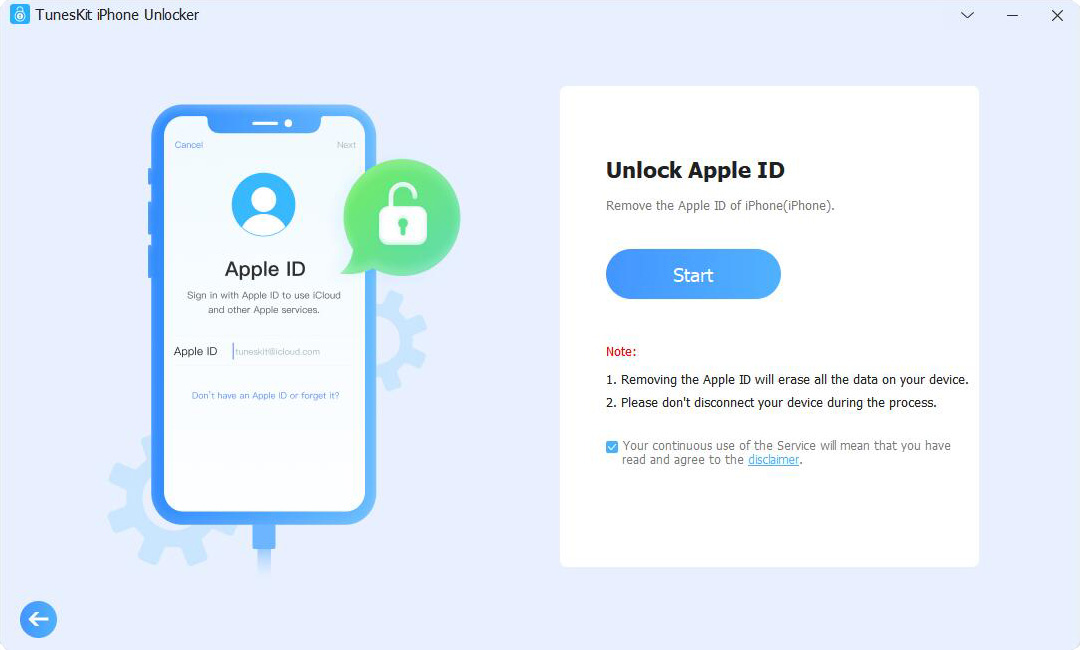 Step 2

Check "Find My iPhone" & Two-Factor Authentication

To use Find My iPhone on your iPhone, you will need to make sure the passcode is configured and two-factor authentication is turned on. To unlock your Apple ID promptly without losing any data, you can skip the next step and click the 'Start' button directly on your device if Find My iPhone is disabled.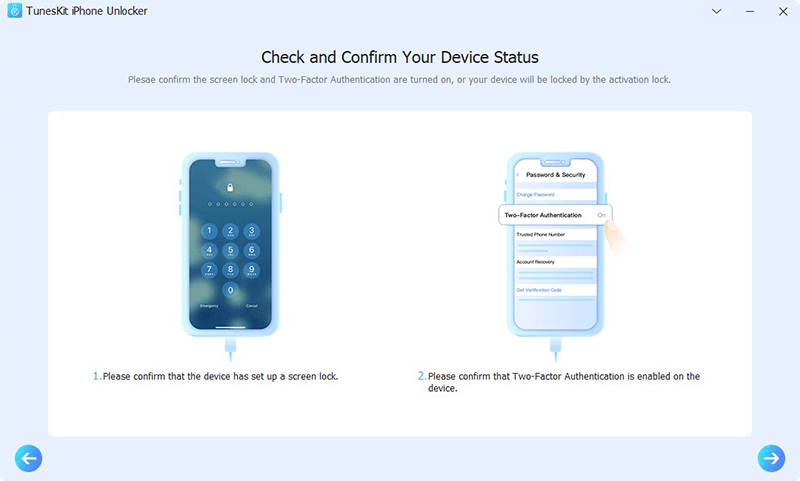 Step 3

Download Firmware Package

A firmware package will be downloaded for removing your Apple ID after you confirm with TunesKit iPhone Unlocker. Make sure all the information provided corresponds to your iPhone. Please correct it manually if necessary.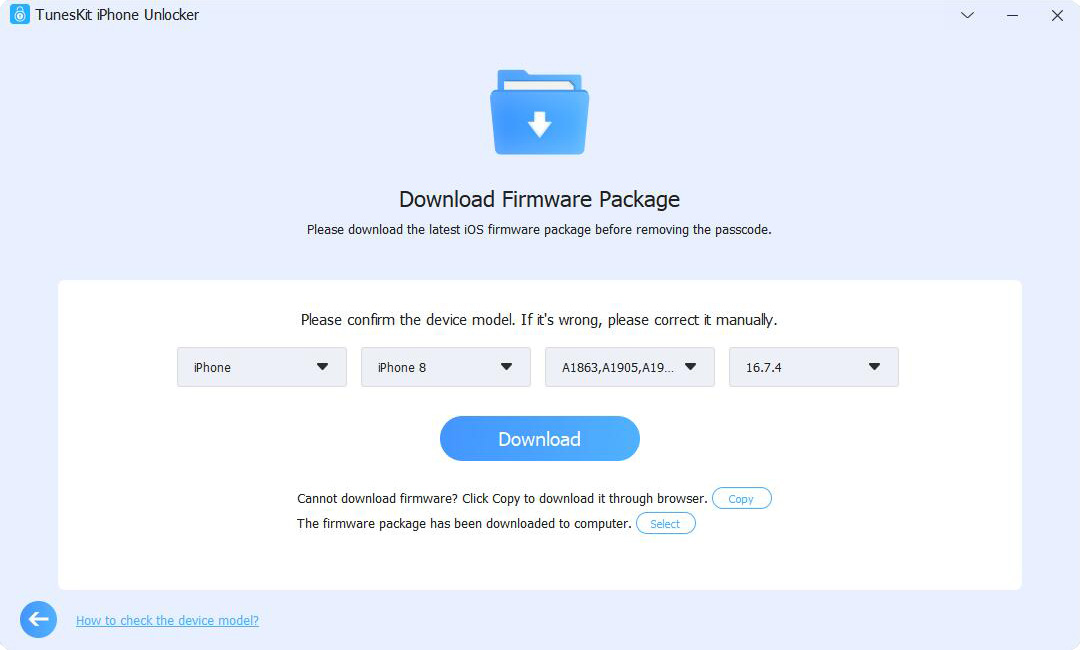 Step 4

Remove Apple ID when Forgot Apple ID Passcode

After the downloading process is completed, TunesKit iPhone Unlocker will begin removing your Apple ID.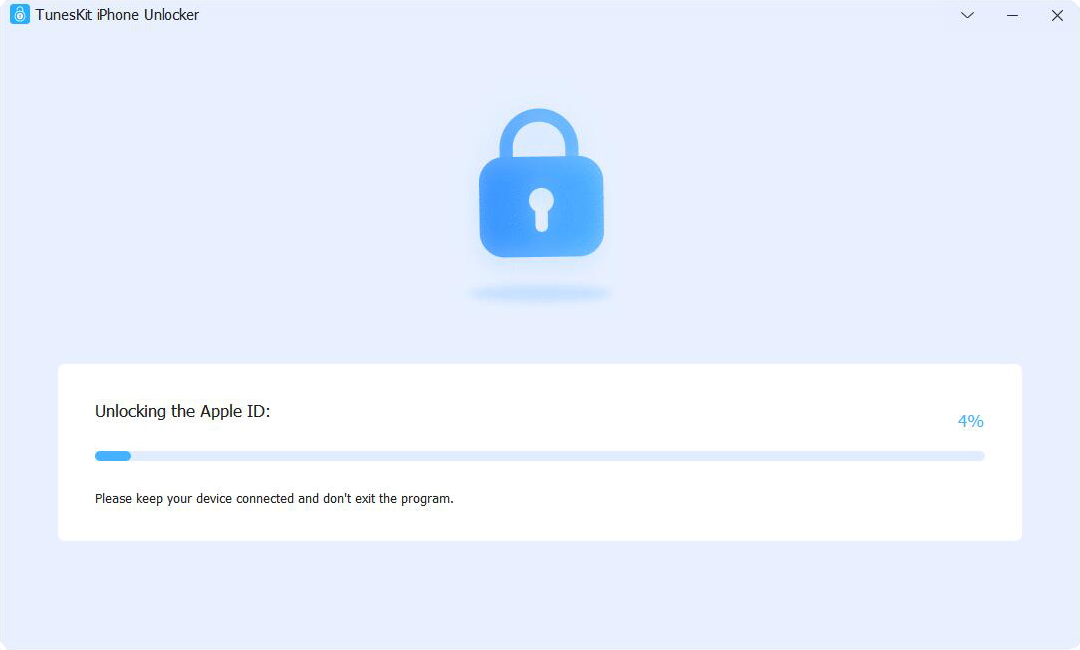 Part 4. Closing Words
Next time when your friend complains "I forgot my Apple ID password", retweet this post to him without any hesitation. With TunesKit iPhone Unlocker, you don't have to be a computer expert when forgot Apple ID password. You can remove your Apple ID passcode using the solutions listed above and gain access to your account without any problems. We are so eager to read all of your remarks, so please contact professional email technical support services if you still feel lost or unable to follow the process.