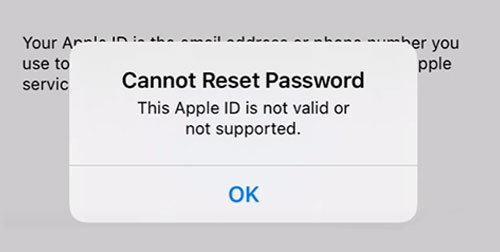 It's tricky when you forget your Apple ID password, you may not able to access any Apple services on your device. So what would you do if you forget your Apple ID password? I believe most users will turn to reset their Apple ID password. It is generally easy to reset your Apple ID password with the help of Apple Security Support, but users have occasionally reported that they were unable to reset their Apple ID password when they try to change their Apple ID password. In this case, we will guide you through the problem of can't reset your Apple ID password. Please read on.
Part 1. Fix "Can't Reset Apple ID Password" vai iOS Device
The failure to reset your Apple ID password happens when you change your Apple ID password on a new device. This is because your Apple ID account has not been signed in on the new device and Apple will not authorize this action for security reasons. Therefore, to reset your Apple ID password on a new device, first set up your Apple ID account on it. You can refer to the following steps.
Step 1. On your new device, open Settings > Sign in to your iPhone > Forget Password, click on Forget Apple ID, and follow the on-screen required options to enter your personal information.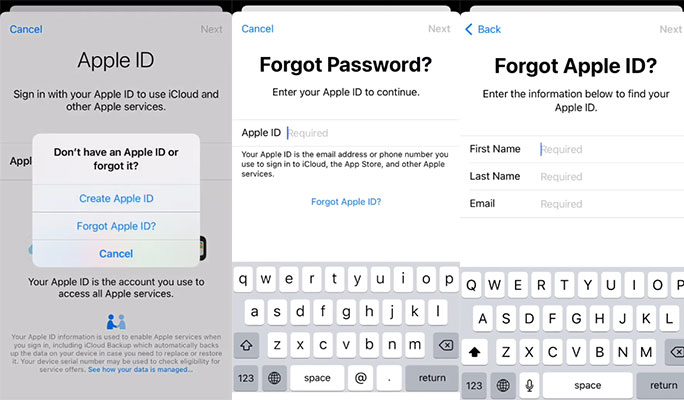 Step 2.
Tap
Next
>
Forgot Password
, and enter your phone number. It will prompt you to continue on your other device. Click on
Send Code
and enter the verification code sent to your trust device.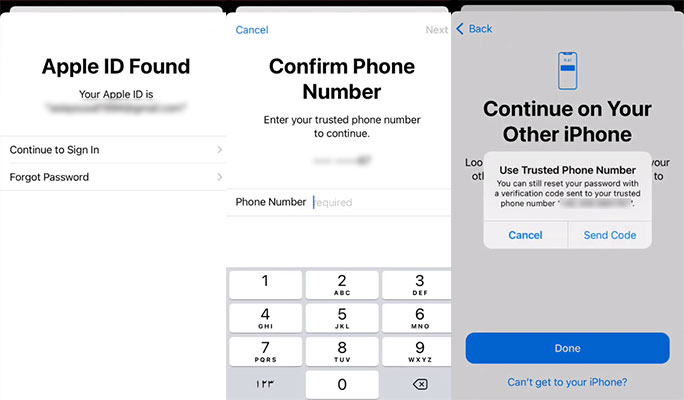 Step 3.
After that, enter the screen lock passcode of this device. If the wrong passcode has been entered too many times, you are able to select another trusted device and enter its passcode. When all is done, you are now able to reset a new password for your Apple ID.
Part 2. Fix "Can't Reset Apple ID Password on iPhone/iPad" via Account Recovery
Another reason why people can't reset their Apple ID password on iPhone/iPad is that Apple Security Support does not consider the person to have enough information to reset their password. In this case, they will be advised to account recovery, which is the last official resort to access their apple ID account and reset their password. This process usually takes a few days to a few weeks, but you can cancel the application at any time.
To request account recovery on the Apple website:
Step 1. Visit iforgot.apple.com.
Step 2. Enter your Apple ID and the verification code, then type in the details according to the on-screen request.
Step 3. Afterward, you will receive a message containing the exact date or time required for account restoration.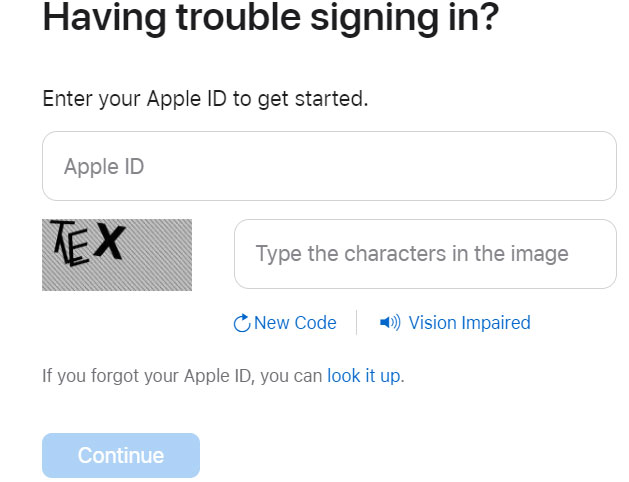 To request account recovery contact on other's device:
Step 1. Open Settings > your name option > Password & Security > Account Recovery.
Step 2. Click on your contact's name and select Get Recovery Code.
Step 3. Request your friend to enter the received code on the device, and then your friend will be able to reset the Apple ID password.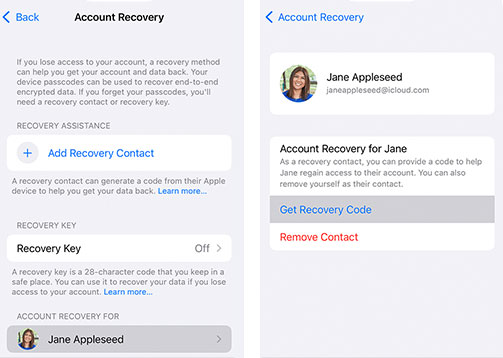 Part 3. Remove Apple ID That Can't Reset Apple ID Password
As a loyal Apple user, you probably have more than one Apple ID account and iPhone, and maybe the old one has been discarded for a long time for various reasons. If someday you want to get the old one to be your spare phone, you have to make sure the phone is still accessible, such as you still remember its passcode.
If you've long forgotten the password of that old phone and don't want to put the hassle of official account recovery into use, then we'd like to introduce you to a third-party tool to help you remove the old Apple ID without entering a password, called TunesKit iPhone Unlocker.
TunesKit iPhone Unlocker is an effective iOS unlocker that can unlock an iPhone/iPad/iPod or other iOS devices without entering a password, such as a screen lock passcode, Apple ID password, screen time password, MDM, etc. It is now available on the iPhone 14 series as well as the latest iOS 16 versions, helping you to remove no longer used Apple ID without entering a password.

Key Features of TunesKit iPhone Unlocker
Available on the latest iOS 16 versions
Remove Apple ID from iPhone/iPad/iPod without entering the password
Unlock iOS screen lock without passcode
Remove MDM with ease
Please read the tutorial on How to Remove an Apple ID that Can't Be Reset with a Password via TunesKit iPhone Unlocker
Step 1

Connect iPhone to Computer

Download and launch TunesKit iPhone Unlocker on your computer. Then get your iPhone connected to the computer via a lightning cable. Next, click on Unlock Apple ID option and tap Start.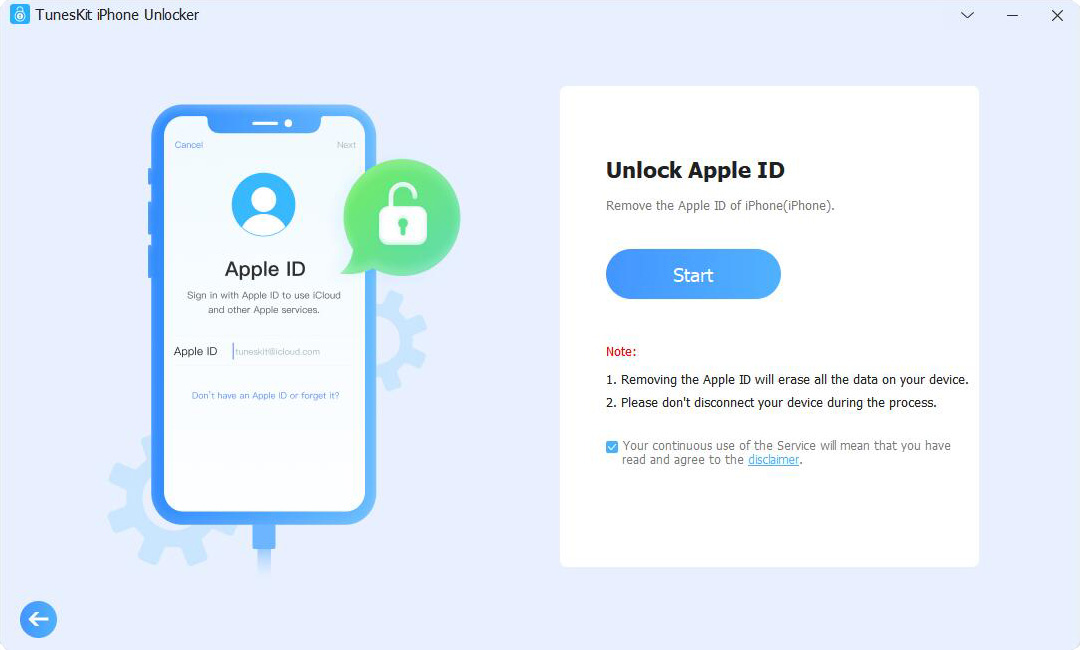 Step 2

Check and Confirm Your iPhone

Follow the on-screen instructions to check and confirm your iPhone status, and then turn to the next step.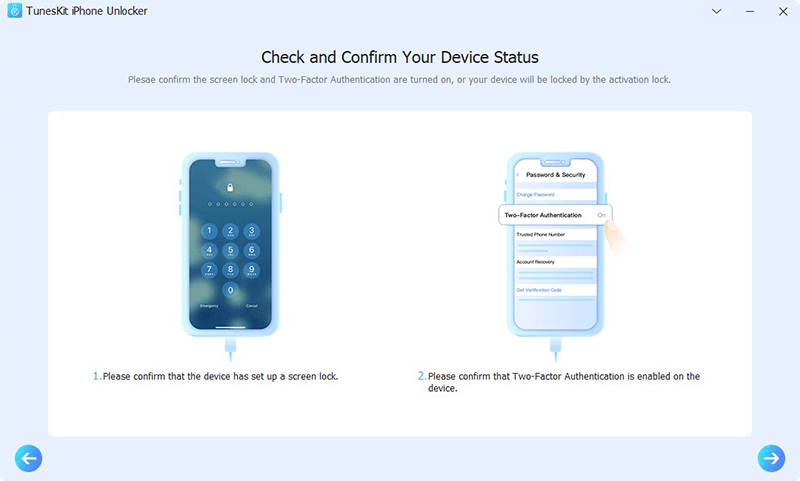 Step 3

Download Firmware Package

Check the on-screen information is related to your device, or you can change it manually. Afterward, tap the Download button.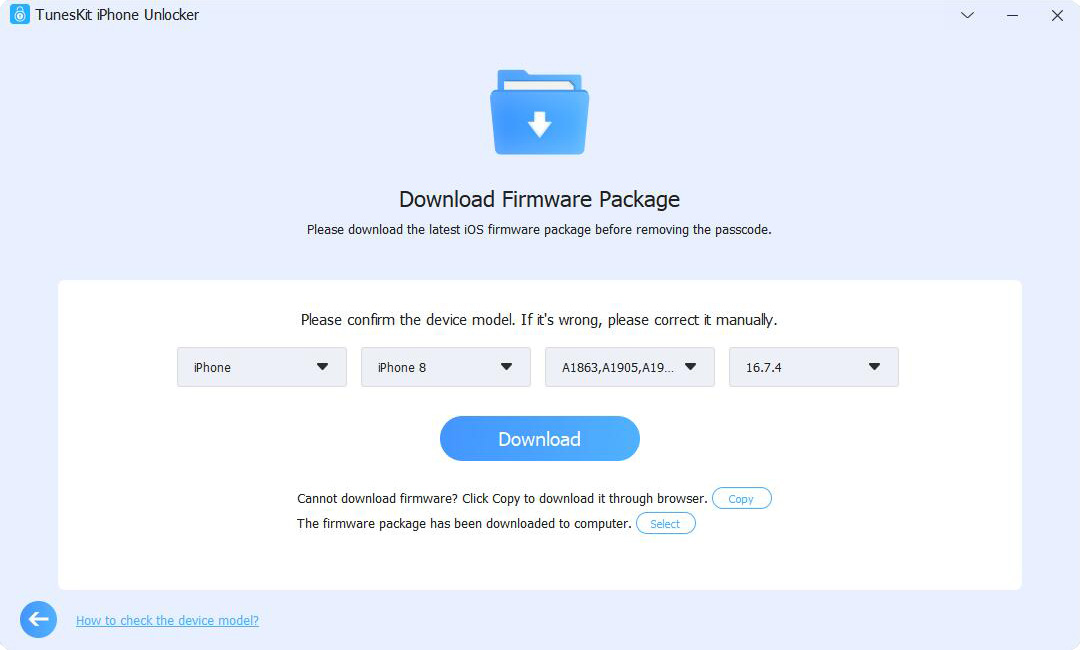 Step 4

Remove Apple ID without Password

When the firmware package has been downloaded, you need to click on the Unlock button to start removing the Apple ID that cannot be reset with a password. Make sure your device is always connected to the PC during this process.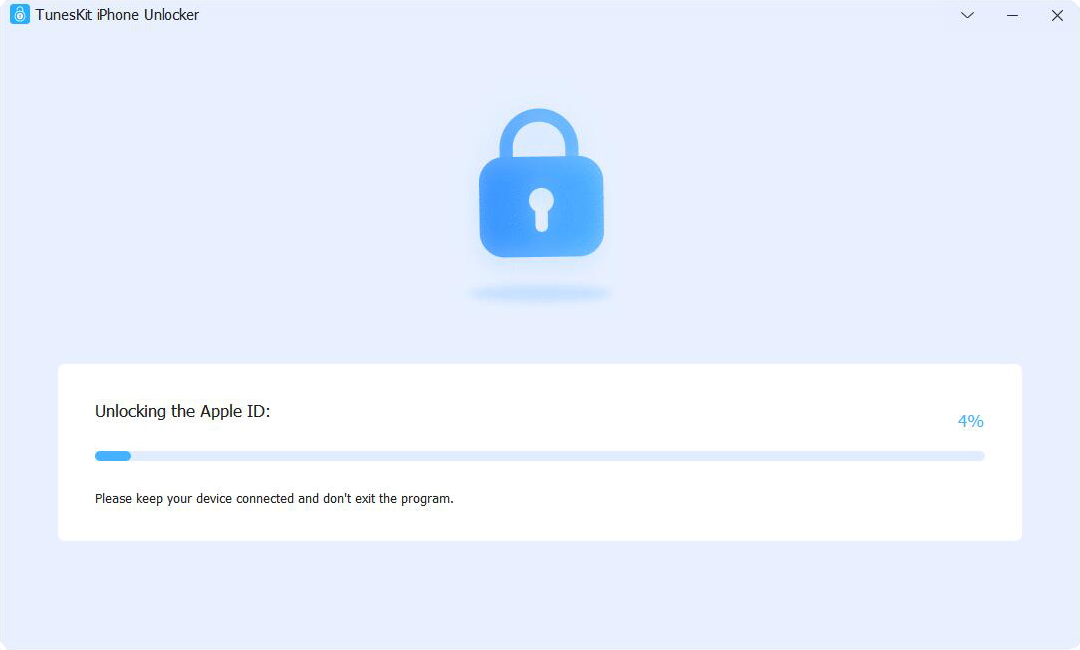 Part 4. Conclusion
In this article, we have covered two official ways to fix your iPhone can't reset Apple ID password. Although you need to put in a little effort, the result will eventually allow you to reset your Apple ID password without difficulty. Moreover, when you want to reuse an old phone that you haven't used for a long time, TunesKit iPhone Unlocker can help you remove any restrictions such as Apple ID, screen lock, etc. without having to enter any password.

Brian Davis has covered tech and entertainment for over 10 years. He loves technology in all its forms.