Solved! How to Crack iPhone Password
Updated by Brian Davis on Jan 31, 2023 10:00 AM • Category:
Unlock iOS
6 mins read
"Hi! I am here to ask you whether I can crack my iPhone password or not? And If Yes, how to crack an iPhone? Because I have forgotten my iPhone Password, I am sitting idle, searching for any hack that can turn on my iPhone. Suppose anyone knows the technical things of the iPhone. Please provide valuable information about and efficient ways to solve this issue."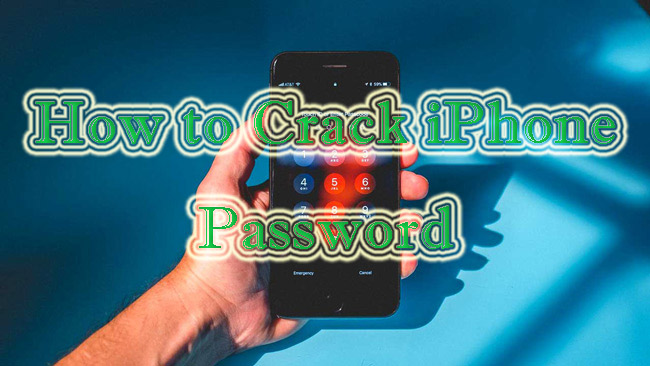 Are you wondering whether your iPhone can crack without a password and how you will do this? If Yes, you are welcome to the article. The answer to your query is Yes. You can crack your iPhone if you have forgotten your password or changed it. We provide you with the best four methods to help you recover your iPhone. Go through the article and get to know ways to crack iPhone password.
Part 1: Best 4 methods to crack iPhone password
iPhone users face various difficulties, including a black screen, a green line on the screen, significantly forgetting the password and not being able to use their iPhones. Some people wonder whether they can crack the passcode on an iPhone. For awareness, it is possible to decrypt a locked iPhone. Nothing is impossible in this world. After knowing the possibility that you can crack iPhone passcode, it's now time to understand how to crack a locked iPhone. In this section, we'll learn about each method separately and a step-by-step guide for using them.
Now let's have detailed information about all solutions and a guide to properly using them.
Solution 1: How to crack iPhone passcode via TunesKit iPhone Unlocker
TunesKit iPhone Unlocker is professional iPhone Unlocking software that unlocks the iPhone without a password. With the help of TunesKit, you can conveniently crack iPhone password just like professionals do. It is the most trusted and helpful software used by tech professionals worldwide. TunesKit iPhone Unlocker works with all iPhone models, including older models and the latest iPhone 14. With TunesKit iPhone Unlocker, you can unlock or factory reset your iPhone in a few minutes.
TunesKit iPhone Unlocker has impressive features which distinguish it from other software. The features of TunesKit iPhone Unlocker are: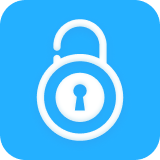 Main Features of TunesKit iPhone Unlocker:
Easy-to-use and user-friendly Interface
Available on all iOS versions including the latest iOS 16
Crack iPhone password within several steps
Allows users to remove 4-digit and 6-digit passcode
Supports unlocking iPhone, iPad, and iPod touch
Try It Free
600,000+ Downloads
Try It Free
600,000+ Downloads
Important to note: Using TunesKit iPhone Unlocker to crack iPhone passcode will erase all the data, including photos, videos, files, documents, in short, everything.
The steps to use TunesKit iPhone Unlocker for unlocking your device are as follows:
Step 1

Launch TunesKit iPhone Unlocker

Download, install and launch TunesKit iPhone Unlocker on your PC or Mac computer. Click on the Unlock iOS Screen button on the program's interface.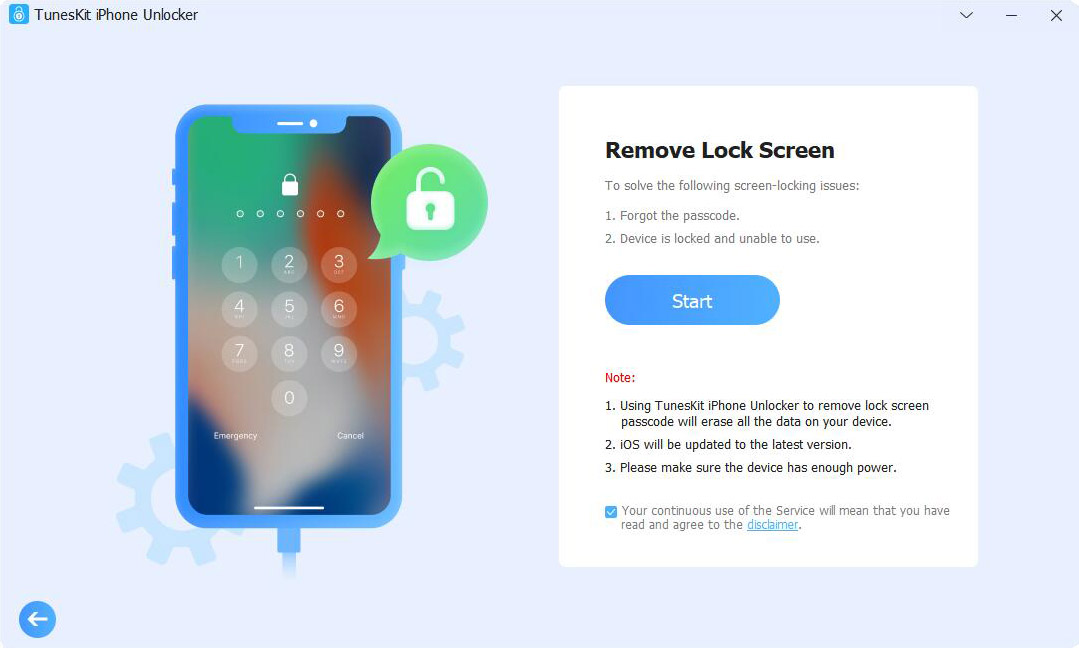 Step 2

Put iPhone into DFU mode

Connect your iPhone to your Pc or Mac computer. Put your iPhone in DFU mode or Recovery mode by following the steps on the screen. After putting your device in DFU mode, click on the "Next" button.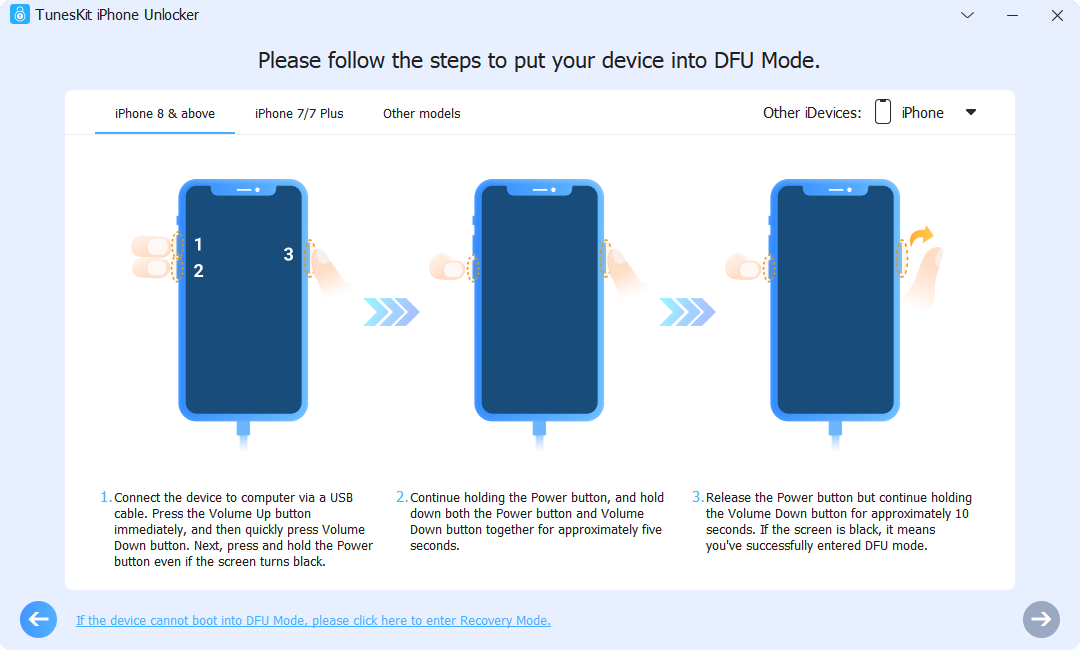 Step 3

Download firmware package

The program will detect the model and iOS version of your iPhone and some other details. If you find something wrong, correct it. Click on the Download button to download a firmware package for your device that will be appropriate.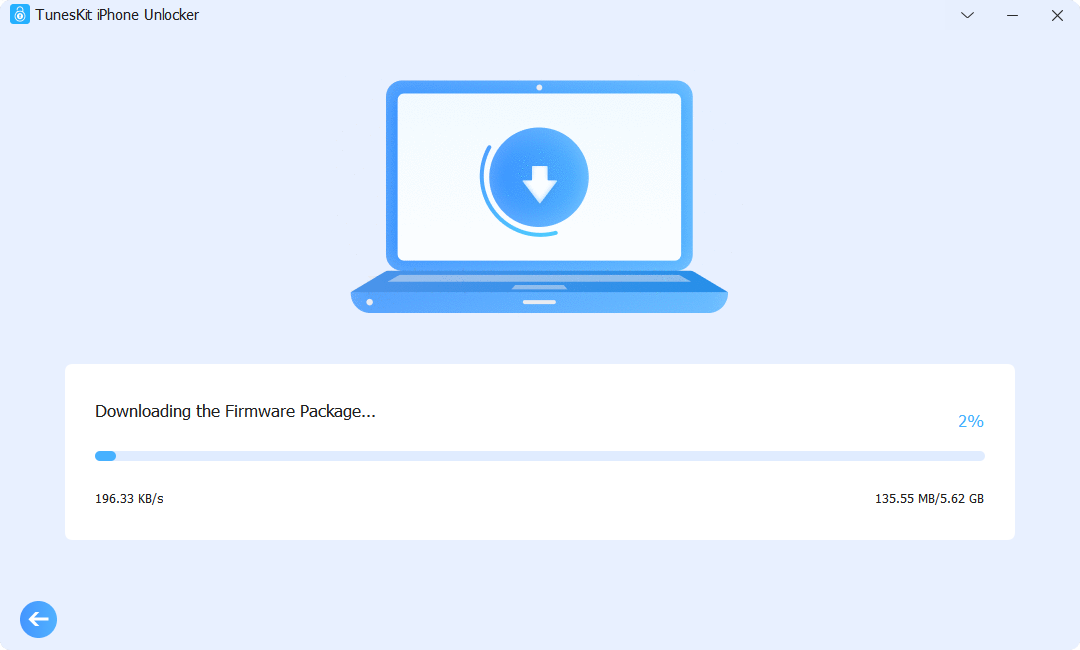 Step 4

Crack iPhone password

After successfully downloading the firmware package, click on the "Unlock" option to unlock your locked device.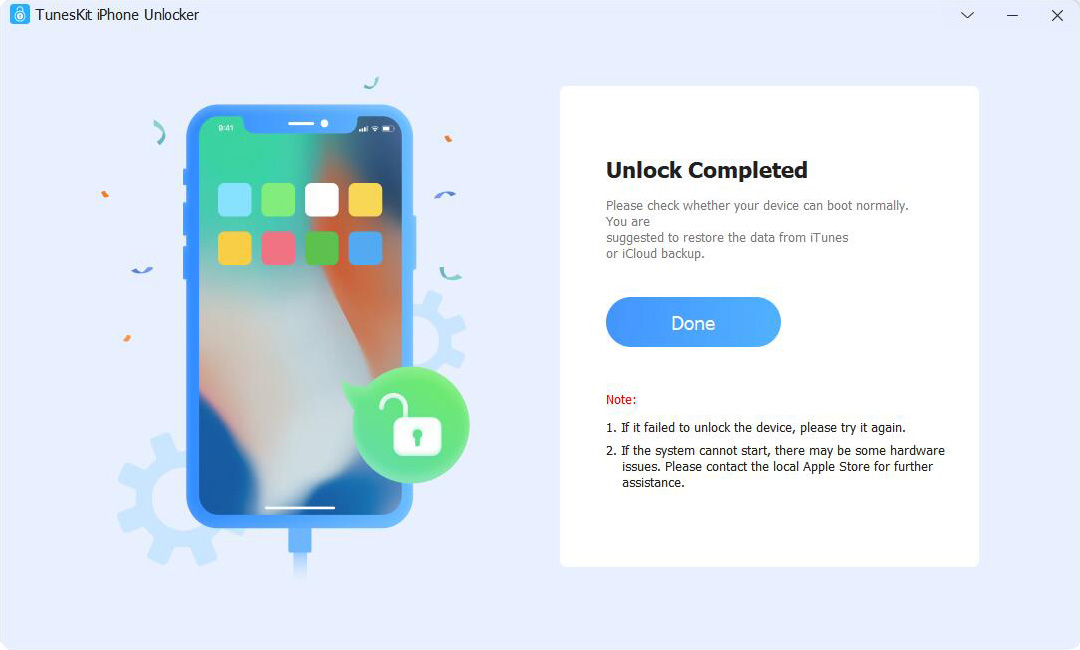 Congratulations, you have unlocked your iPhone with a few simple steps, and you can now access your iPhone. Your iPhone password is now cracked, and you have successfully unlocked the device and resolved the issue of how to crack the iPhone password.
Solution 2: How to crack iPhone passcode via Recovery Mode
The first method for unlocking the iPhone password is to run the iPhone through Recovery Mode or DFU Mode. You may have forgotten your iPhone password or may do something wrong to it; In this case, Recovery Mode will erase all your data and will bring your iPhone back to life. To erase your iPhone via Recovery Mode, follow the given steps:
Step 1: Open iTunes and connect the device to a computer using a USB cable.
Step 2: After the connection has been made successful, force restart your device.

• For iPhone 8 or later versions: Press and release the Volume Up button. Then press and release the Volume Down button. After that, press and hold the Power button until the Recovery mode screen appears.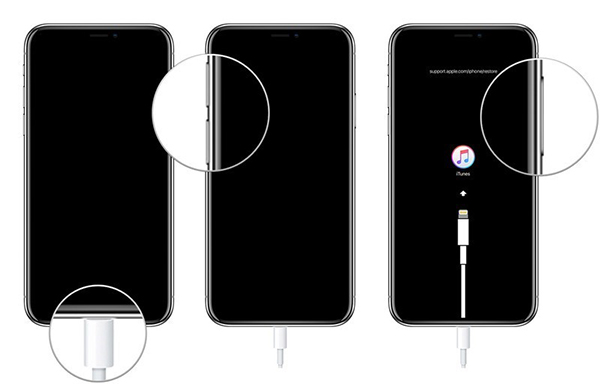 • For iPhone 7 or 7 Plus: Press and hold both the Power and Volume Down buttons simultaneously. Continue holding both of them until the Recovery-mode screen appears.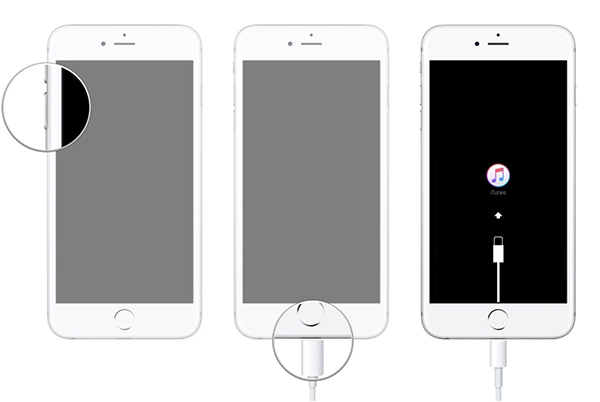 • For iPhone 6s and earlier versions: Press and hold both the Home and the Power buttons simultaneously. Keep holding them both until you see the Recovery-mode screen.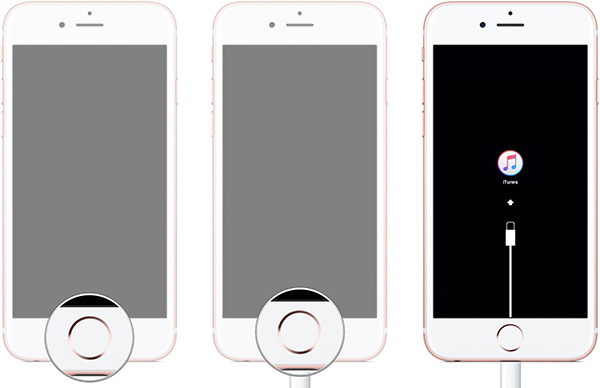 Step 3: You'll see the "Restore or Update" option after that. Click on the 'Restore' option. Wait for the restoring process to complete. Once the process is complete, you can easily reuse your device again. But If your iPhone is still locked and the Recovery Mode didn't work well, try to crack iPhone Passcode via iTunes.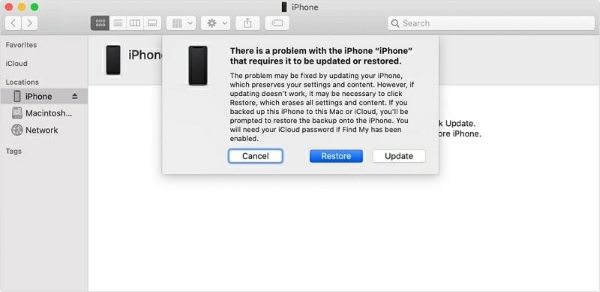 Solution 3: How to crack iPhone passcode via iTunes
iTunes is always helpful in solving various iPhone related iOS issues. To crack iPhone passcode, iTunes is another useful solution. Before starting the process, sync your iPhone or remember the screen passcode.
The steps to follow are:
Step 1: Launch iTunes on your computer. And connect your iPhone to the computer via a workable cable. A slight change will be there according to the model you are using, so the separate guide for both Windows and Mac users is as follows:
For Window Users:
Step 2: Click on the little icon of the iPhone on the toolbar. A menu on the left interface will appear in front of you.
Step 3: Click on the "Summary" option and select the option 'Restore iPhone'.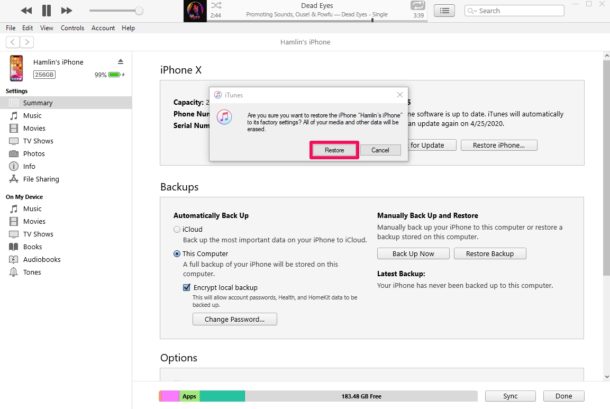 For Mac Users:
Step 2: Find your device after detection and click on the "General" tab.
Step 3: Then click on the "Restore iPhone" option to delete all the data on the iPhone.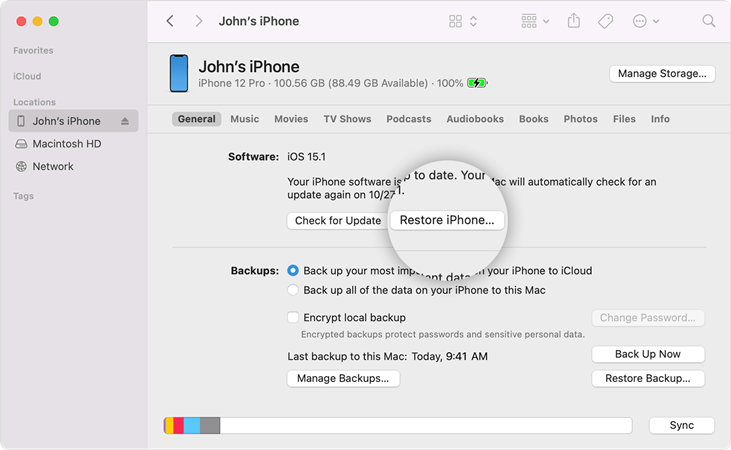 Solution 4: How to crack passcode on iPhone via iCloud
The second-best solution for solving the issue of how to crack a locked iPhone is erasing the device via iCloud. If you forget your iPhone password, iCloud is a helpful option. Before beginning the process, make sure to have the "Find My iPhone" feature on your iPhone, and you know the Apple ID and its password. After the surety, start the process by following the given steps on a computer or another iOS device. The steps to crack iPhone passcode via iCloud are:
Step 1: Launch a web browser on your computer or iOS device. Navigate www.icloud.com and enter your Apple ID and password to log in.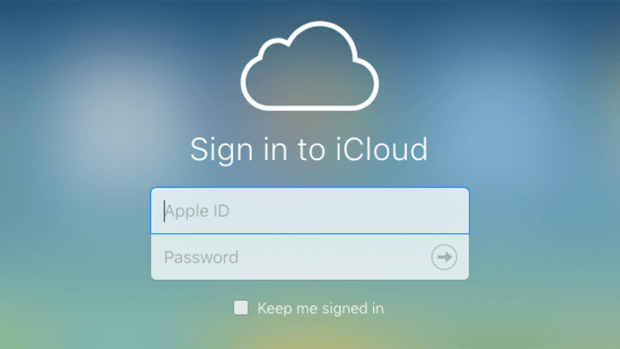 Step 2: The iCloud interface will show you a long list of features. Click on the "Find iPhone" option and move to the next step.
Step 3: Click on the "All Devices" tab. And find the device that you want to erase and unlock.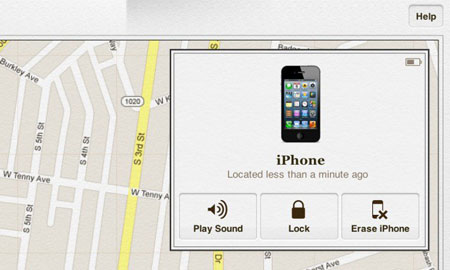 After finding your device, click on "Erase Phone" and unlock your iPhone. If you are still facing the iPhone locked issue, the last best option is TunesKit iPhone Unlocker.
Conclusion
iPhone users may find it challenging to use their devices after forgetting the password or changing their settings. It's hard for iPhone users to face this kind of problem. So, we are here with this influential article to provide iPhone users awareness about cracking the iPhone password or cracking the passcode on iPhone.
This article has taught you how to crack iPhone passcode. And provide you with the best four solutions for the issue of how to crack the iPhone password so that you can get back your iPhone. And TunesKit iPhone Unlocker is the best recomended solution for most users to unlock any iPhone in any situation.