iMyFone LockWiper and the Best Alternative
Posted by Brian Davis on Jan 31, 2023 4:00 PM • Category:
Unlock iOS
5 mins read
Are you interested in the iMyFone LockWiper review that will help you unlock your iPhone without a passcode?
The craze of Apple devices is likely to continue for a while, considering the number of features and flexibility these devices come up with. Unfortunately, like other device models, unlocking the iPhone password won't be possible if you forget the password or your iPhone gets disabled after attempting to unlock the password more than once.
Forgetting the iPhone password or Apple ID password means you've lost all the information from your device, which isn't acceptable to anyone. After testing various iPhone unlockers, we've found the iMyFone LockWiper reviews pretty exciting and decided to try unlocking the iPhone through this software. We were amazed after using this as it worked brilliantly for us.
This post will reveal all the credentials of the iMyFone LockWiper and introduce the best alternative to iMyFone LockWiper.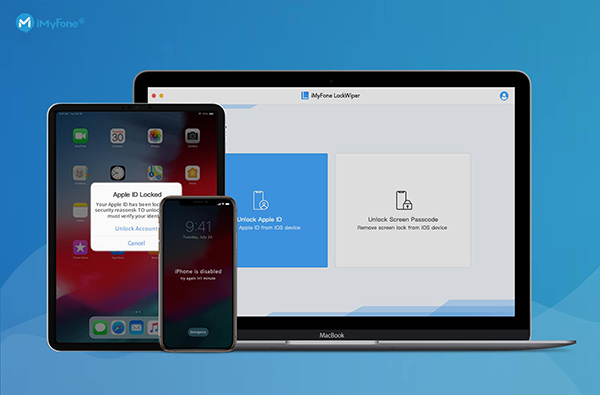 Part 1. iMyFone LockWiper Review
If you struggle to unlock your iPhone without a passcode or forget the Apple ID password, iMyFone LockWiper will help you. It is a reliable iPhone Unlocker that can unlock the iPhone with minimal effort on Windows and Mac computers.
Using this terrific, you've got the opportunity to remove screen passcode, Apple ID password, and MDM restrictions with minimal effort. Many people complain about the hectic user interface of service iPhone unlockers. Still, you won't have such issues with iMyFone LockWiper as it offers a manageable user interface, making it simple for newcomers.
The reviews of iMyFone LockWiper are encouraging, and many people around the globe started using the services of this brilliant iPhone Unlocker.
Importantly, this iPhone Unlocker also doesn't ask you to pay much, as you can acquire the premium package of this software by paying an affordable rate and enjoying the brilliant free trial version.
Pros and Cons of iMyFone LockWiper
Pros:
While finding the information about the iMyFone LockWiper review, we've learned about this remarkable tool's several mind-blowing advantages, which we will explore below.
1. It comes up with a simple user interface as when your iPhone gets disabled after being attempted to unlock the password, iMyFone LockWiper also allows you to unlock the disabled screen in a few minutes.
2. You can also delete the Apple ID and iCloud account provided you have enabled Find My iPhone on your iPhone.
3. It comes up with a high success rate, making it simple for users to remove the Apple ID or screen lock without any tension.
4. LockWiper supports all the iOS versions, including iOS 15/16 and 14/13.
5. It supports all the iOS models.
6. iMyFone LockWiper comes up with a simple user interface, meaning you can unlock your iPhone passcode without getting prior knowledge of this software.
7. This tool offers reliable technical support, which helps you to come out of nervous situations.
Cons:
1. You won't be able to get rid of the iCloud Activation Lock.
2. Removing the MDM restrictions and screen passcode causes data loss.
3. Customer support responds slowly.
How to Use iMyFone LockWiper?
Unlocking the iPhone password or Apple ID password via iMyFone LockWiper is quick, as you can get things going in a few moments.
Let us talk about unlocking the Apple ID via iMyFone LockWiper.
Step 1: After visiting the main interface of iMyFone LockWiper, you'll need to install the iPhone unlocker and launch it afterward. Click on the ''Unlock Apple ID'' from the three options on the screen.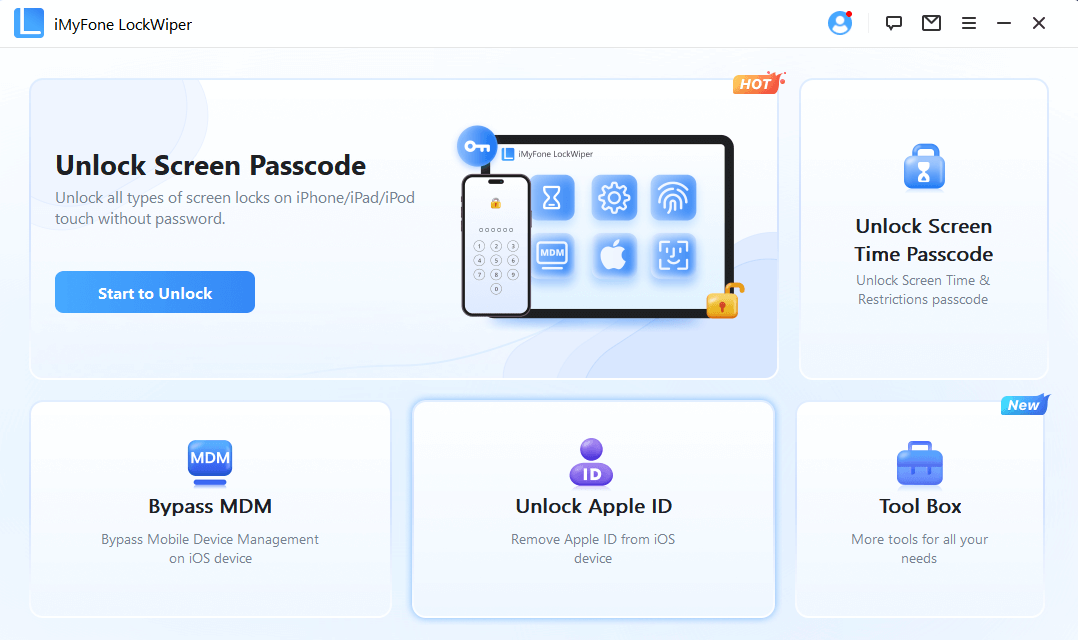 Step 2: Connect the iPhone to your PC and click on the Trust icon to ensure that the computer you've connected your iPhone with is trusted.
Unlock Apple ID When Find My iPhone Is Disabled
If the Find My iPhone feature is disabled on your PC, you can unlock the Apple ID by hitting the "Start to Unlock" icon. The process will take only a few moments before getting the Apple ID unlocked.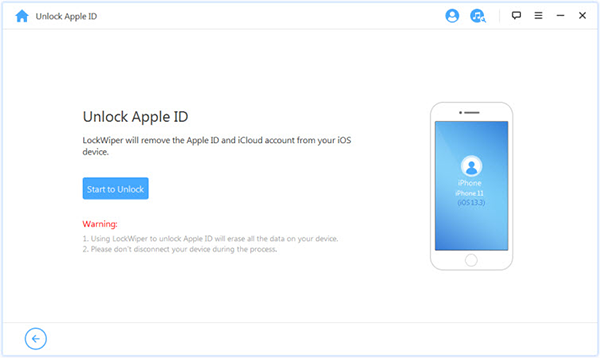 Unlock Apple ID When Find My iPhone Is Enabled
If you enable the Find My iPhone feature, you'll need to reset all iPhone settings to proceed ahead. After resetting the iPhone settings, the unlocker will remove the Apple ID lock from your iPhone. Once this process gets completed, iCloud and Apple ID won't be registered on your device.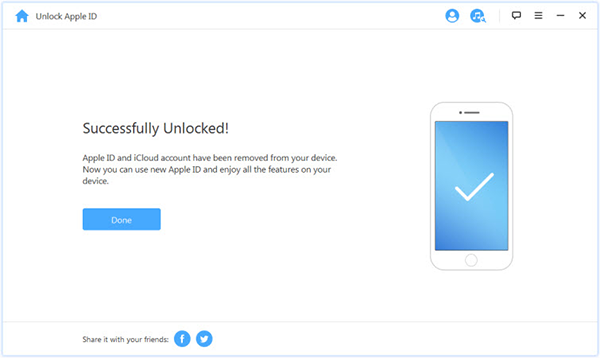 Part 2. Best Alternative to iMyFone LockWiper - TunesKit iPhone Unlocker
The iMyFone LockWiper reviews suggest that it is worthy of your attention when unlocking the screen lock, Apple ID, or other locks. Still, many users have revealed that this software sometimes responds slowly.
Some of the reviews of iMyFone LockWiper also indicate that this tool doesn't have reliable technical support, as when users opted to let them know about the issues they were facing, the support service didn't come good.
Hence, looking for the iMyFone LockWiper alternative will be a good idea, and why would you look for other tools when you've got a TunesKit iPhone Unlocker?
Thus, when you are required to unlock the iPhone without a passcode, opting for TunesKit iPhone Unlocker will be the best way.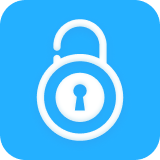 TunesKit iPhone Unlocker
Allows you to unlock iPhone, iPod, and iPad passwords in a few seconds
Bypass Screen Time on iPad and iPhone brilliantly
Factory reset iPad/iPhone without Apple ID or password
Supports the latest iOS version, including iOS 16
Comes up with the simple user interface
Try It Free
600,000+ Downloads
Try It Free
600,000+ Downloads
How to Unlock an iPhone Without a Passcode via TunesKit iPhone Unlocker
Step 1: Navigate to the official webpage of TunesKit iPhone Unlocker and install the latest version of software on your PC.
After connecting the iOS device to PC, select Remove Lock Screen from the main interface of TunesKit iPhone Unlocker.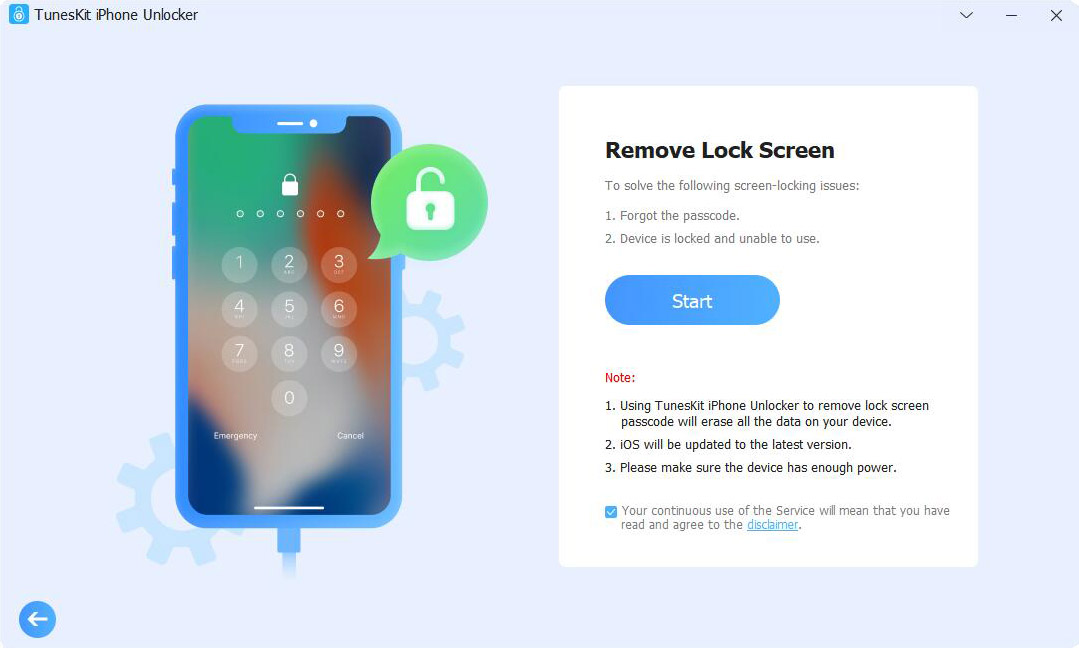 Step 2: You'll need to put your iPhone into recovery or DFU mode by following the on-screen instructions. Click on the "Next" icon to proceed ahead.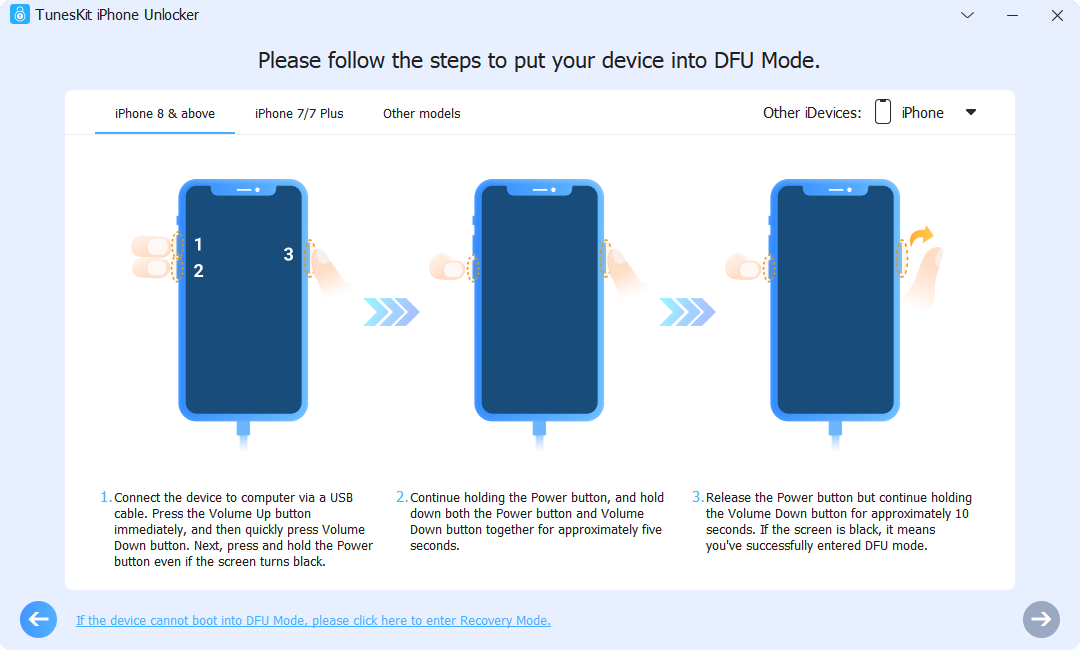 Step 3: When the series of your iPhone device information appears, you'll need to ensure that the information you're selecting corresponds to the iPhone. Tap on the "Download" icon afterward to download the firmware package on your PC.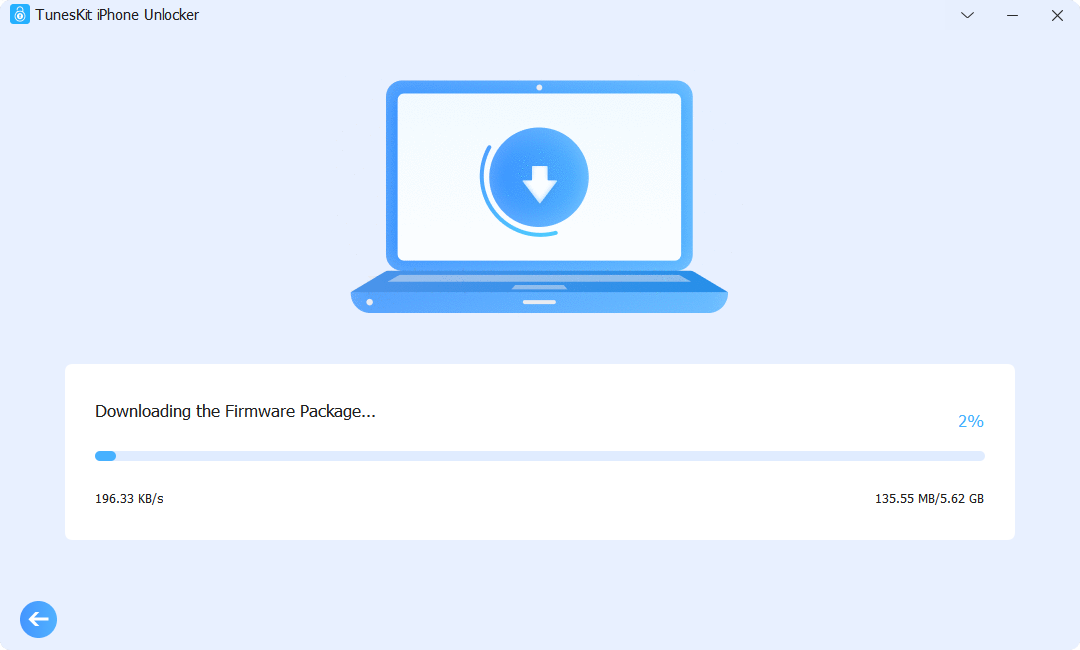 Step 4: Hit the "Unlock" option to unlock the iOS device without a passcode. Once the process gets completed, you'll be able to access your device without entering the password.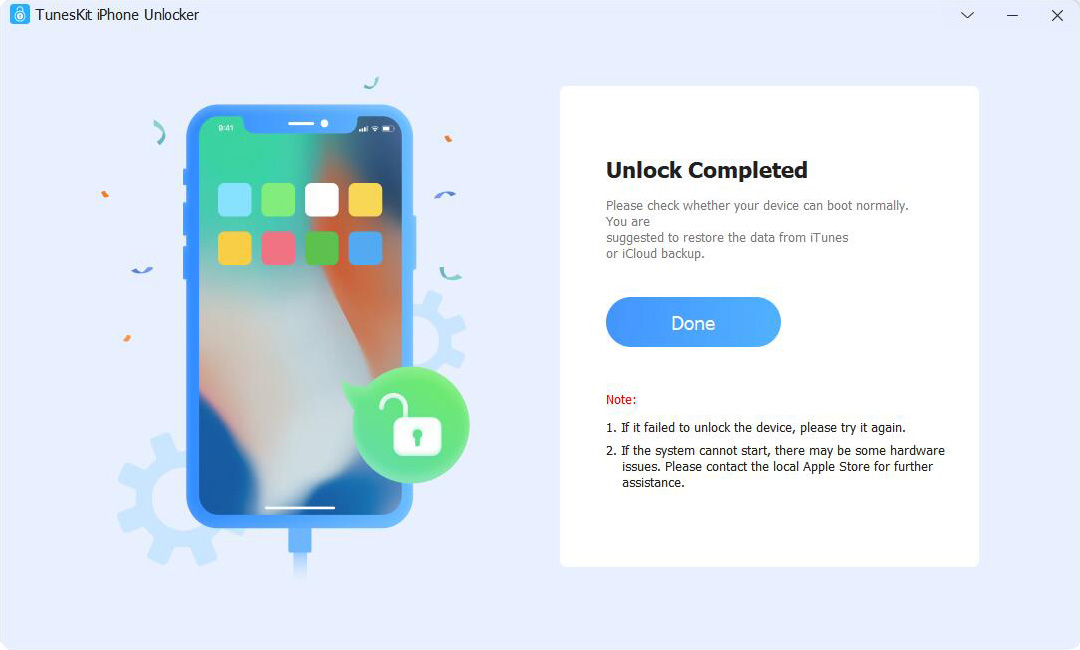 Part 3. Comparison between iMyFone LockWiper and TunesKit iPhone Unlocker
| | |
| --- | --- |
| iMyFone LockWiper | TunesKit iPhone Unlocker |
| Simple user interface | Effortless user interface |
| Unlock iPhone screen lock, facetime, Apple ID Lock | Unlock Apple ID, Facetime, screen lock, SIM carrier Lock |
| Doesn't support unlocking iCloud Activation Lock | Allows you to unlock iCloud Activation Lock |
| Supports all the iOS versions and models | Compatible with all the iOS models and versions |
| Doesn't have great support service | Fantastic support service |
Part 4. Conclusion
If you need a passcode to unlock the iPhone, this iMyFone LockWiper review will be helpful for you. This iPhone unlocker has all the features to help unlock all types of passwords on Apple devices.
We've also introduced the TunesKit iPhone Unlocker as a better alternative to iMyFone LockWiper. TunesKit iPhone Unlocker comes up with a better success rate, user interface, and customer support to be precise with.