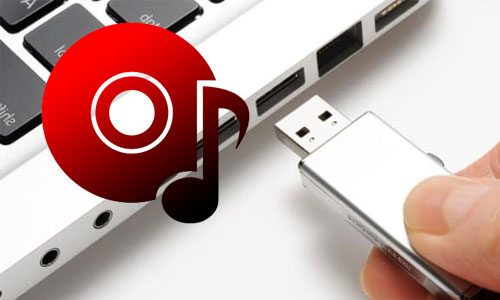 There is no doubt that music is a part of our lives. Meanwhile, the way we listen to music is also changing. With the boom in streaming music services, a growing acceptance of online subscriptions for streaming music rather than downloading music locally. However, this is not absolute, and people will remember the merit of local music files when their device is in an internet-free situation without immediate recovery.
For this reason, many people download their favorite music locally or on a flash drive just in case. If you are struggling with getting music downloads from mainstream platforms, you should read the post in which we will tell you how to download music to a flash drive with ease.
Part 1. How to Download Music to A Flash Drive with Desktop Music Recorder
As we all know, a subscription to streaming music services does not mean that you are allowed to download and save music files locally. Instead, the downloaded music will be cached within the music app only. The conventional way puts you off music downloads, but with TunesKit Audio Capture, all the difficulties are solved effortlessly.
TunesKit Audio Capture is a powerful audio recorder available on Windows and Mac, and has the ability to grab high-quality audio from any source, such as streaming music, program audio, audiobooks, audio live, etc. It allows you to download music in MP3, M4A, WAV, M4B, AAC, or FLAC format to a flash drive or other devices, and keep the original quality and ID3 tags of the music. Also, it comes with a simple audio editor that enables you to merge, trim, and cut the music downloads, and edit the ID3 tags as well. Learn more on how to download music to USB flash drive with TunesKit Audio Capture.

Key Features of TunesKit Audio Downloader
Download muisc to MP3, M4A, AAC, RLAC, WAV, and M4B
Capture Audius losslessly and ID3 tag preserved
Support merging, trimming, and splitting the downloaded music, and editing the ID3 tags
Support downloading music from Pandora, Deezer, YouTube Music, and other music streaming services
How to Download Music to Flash Drive via TunesKit Audio Capture
Step 1: Launch TunesKit Audio Capture on your computer. First, check if a program exists on the home page that will play the music you want. If not, click the + button or drag and drop to add the target program.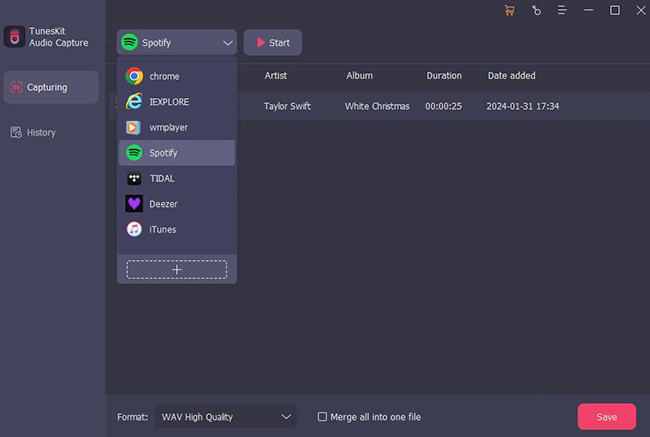 Step 2: The download format defaults to MP3; if you need to change the format or other music parameters, tap the Format button to open the settings. Here you can adjust the codec, channel, sample rate, and bit rate right here.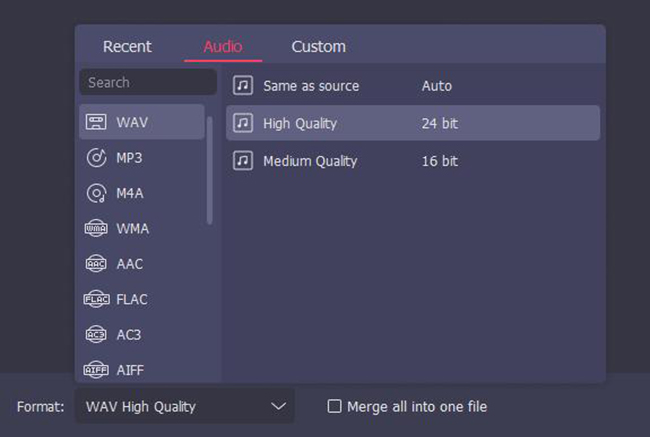 Step 3: Next, click on the program you just added and then play the music you want dowload. TunesKit Audio Capture will start recording the music immediately. Once you've done, hit the Stop button.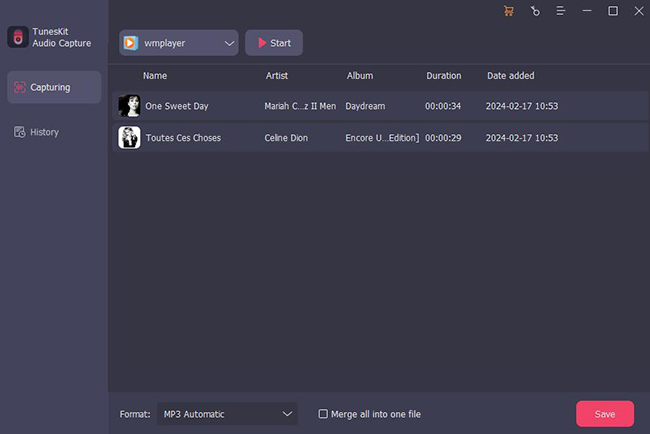 Step 4: The downloaded music will be in the Capture list. You can merge them or tap the Edit icon at the rear of the track to trim or split the downlaoded music, and edit the ID3 tags. Last, clcik on the Save button, and you can find them in the History list.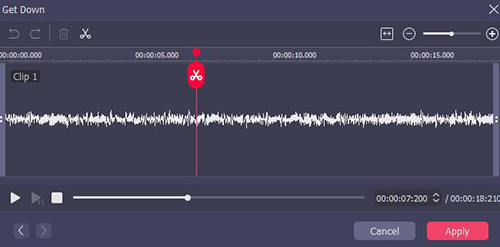 Step 5: Now it's time to put the downloaded music to your USB flash drive. Plug your flash drive into the computer and open the folder. Then turn back to the History list in TunesKit Audio Capture, tap the Search icon to locate the destination folder, simply drag and drop the download music files to the flash drive folder.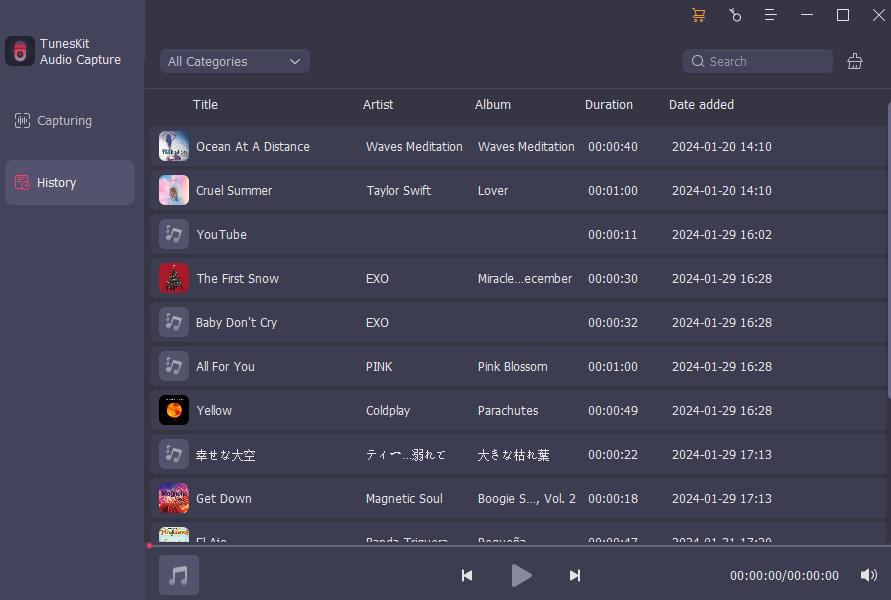 Part 2. How to Download Music onto A Flash Drive via Online Music Downloader
Here we'd like to present you with another method to download music to USB flash drive, which is via an online music downloader. In addition to streaming music services, there are still lots of media websites available for listening to music and watching videos, such as YouTube, SoundCloud, etc. In case you prefer to download music online rather than install third-party software, you should try YouTube 4K Downloader.
Although its name can lead first-time users to believe that they can only download videos from YouTube, it actually supports downloading music and video from many sites, including Instagram, Twitter, Tik Tok, SoundCloud, Twitch, and others. All you need to do is copy and paste the URL of the music into the search bar, and the download options will be displayed to you automatically after a few seconds.
How to Download Music to USB for Free Online
Step 1: Open a browser and visit YouTube 4K Downloader.
Step 2: Copy and paste the link of the target music into the search box. The download options will be shown after a few seconds.

Step 3: When the options appear, choose the quality and tap the Download button. It will start downloading the music to your computer.
Step 4: After that, plug your flash drive into the computer, then move the music downloads to the flash drive folder.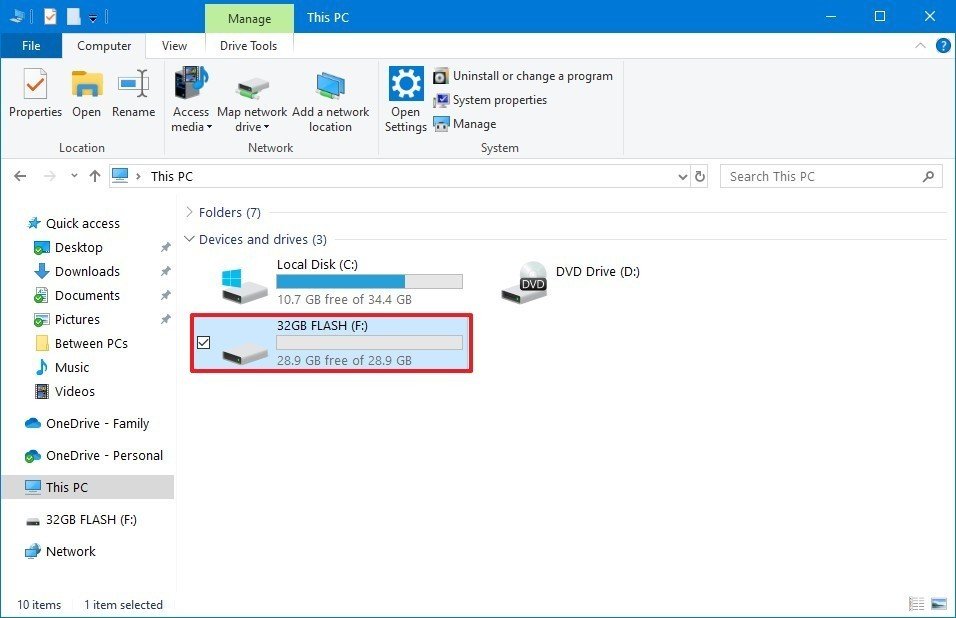 Part 3. FAQs about How to Download Music to USB Falsh Drive
Q1: How do you download music from YouTube to your flash drive?
To download music from YouTube to your USB flash drive, we recommend TunesKit Audio Capture, as it can grab several YouTube music and audio tracks at the same time and keep the lossless audio quality and ID3 tags. Also, YouTube 4K Downloader is worth trying if you are looking for an online downloader.
Q2: Can I download music from Spotify to a flash drive?
Yes, you can. With TunesKit Audio Capture, you are able to record Spotify music with the original quality and export it to commonly-used formats that can be played on different devices.
Q3: How many hours of music can you put on a flash drive?
It depends on the storage space of your flash drive. For 128kbps MP3, a 16GB flash drive can store approximately 4000 minutes (about 67 hours).
Part 4. Conclusion
We have summarised two effective music downloaders to help you download music to a flash drive. With the TunesKit Audio Capture software, you are able to losslessly record and download audio from any platform. As for the YouTube 4K downloader, it only supports downloading music from mainstream media sites, so it may not be possible to do so for songs from niche sites. Anyway, just pick the tool you like and start downloading music to your flash drive for listening anytime, anywhere.