How to Transfer Tidal Music to USB Drive
Posted by Adam Gorden on Feb 18, 2021 3:52 PM • Category:
Record Audio
4 mins read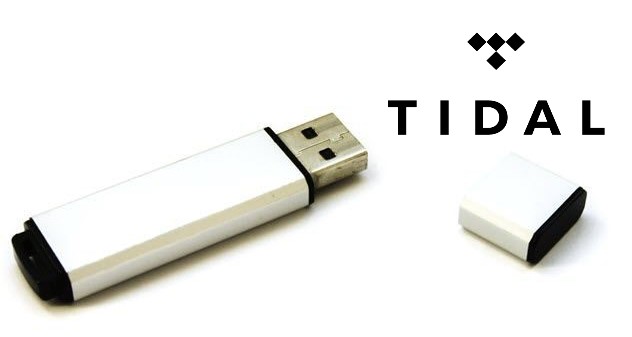 USB flash drive is a data storage device that is used widely in daily life. People use it to store, backup, and transfer files. Compared with CDs or other data storage tool, it is smaller, more portable, faster, and has more capacity. USB is safe and reliable so that many people use USB to store their songs downloaded from Tidal, Amazon Music, videos, and other files. It is pretty easy to save unprotected common music on USB. But when you try to transfer Tidal music to USB, you will find that you can't do that. What's the reason for the failure? Can Tidal music be moved to USB? You will get all the answers in the passage.
Part 1. Why do you fail?
Tidal is a subscription-based streaming music service where you can reach over 60 million songs and more than 250,000 high-definition music videos. And you can only listen to the downloaded Tidal music on the Tidal app even though you already subscribed to Tidal. That's why you are forbidden from downloading Tidal music to USB.
Part 2. Download Tidal music to USB with TunesKit Audio Capture
We still find a method for you to overcome this challenge. You can resort to TunesKit Audio Capture, which is a powerful tool that can record any audio that is given out from the computer soundcard including live broadcasts, sounds in games, music from Tidal and other streaming music providers. TunesKit can record sounds from the web. For example, you can play a video on YouTube on any browser and use this tool to record the sound of this video and convert it to MP3. It also supports almost all the media player apps like Windows Media Player, iTunes, and others. After the recording, TunesKit is able to help you to save the downloaded audios in different formats such as MP3, FLAC, M4A, AAC, and others.
Want to download many different audios simultaneously? This powerful tool will not let you down: It can download multiple music tracks at the same time. TunesKit Audio Capture provides its users with the choice to edit the ID3 tags of downloaded audios. Also, the simple interface of TunesKit makes it easy to operate.

Key Features of TunesKit Audio Capture
Record and download unlimited songs from Tidal
6 popular audio formats including MP3, AAC, FLAC, WAV, M4A, and M4B available
High quality for output audios
Support the trimming, cutting, merging, and editing of the downloaded audios
Try It Free
600,000+ Downloads
Try It Free
600,000+ Downloads
Part 3. How to record and convert Tidal music to USB?
You may wonder how this tool can help you. Now let me lead you to the specific steps of using this streaming audio recorder. Before we start the conversion, it is necessary to make some preparations. You need to find a computer with Mac or Windows system, download songs you want to transfer to USB from Tidal, and most importantly, download and install TunesKit Audio Capture on the computer.
Step 1

Open TunesKit Audio Capture on your computer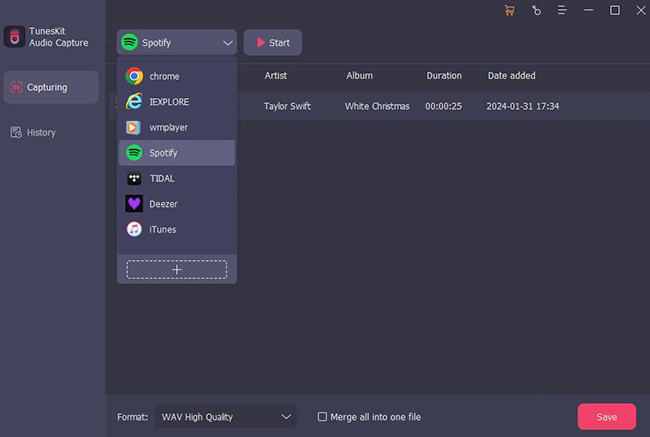 Launch this Tidal music converter you just installed on your computer. On the screen of this software, you will find some icons of programs such as Windows Media Player, Deezer, IE. Click the icon of Tidal to launch the Tidal app. If you do not have this app on your computer, you can install it in advance or use a browser to open Tidal instead. If you cannot find Tidal, Click the Add Programs button to add the app you need.
Step 2

Set format for Tidal songs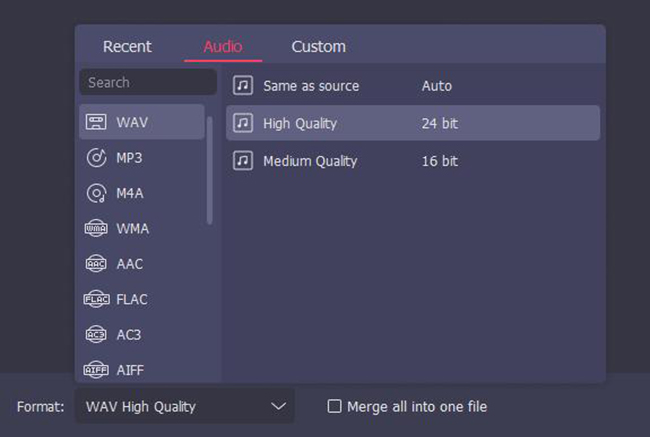 Click the Format button. Since you want to move Tidal music to USB, you can choose MP3 format for the wide compatibility. You can also change the codec, sample rate, and other settings of Tidal songs.
Step 3

Download Tidal music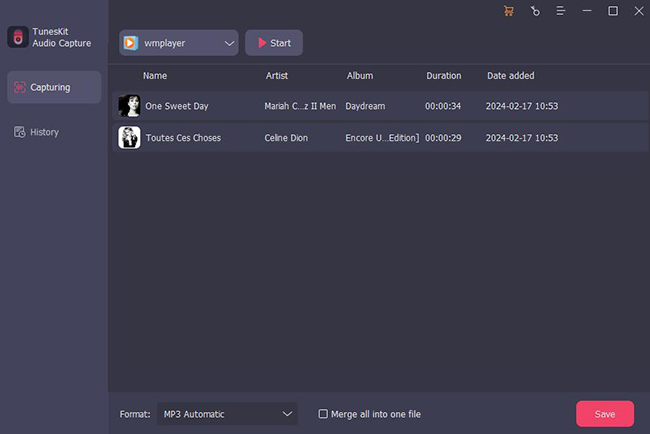 Return to the Tidal app and play the music that you want to download and convert to USB. This Tidal music downloader creates a recording track automatically once you play the song. When this song is over, change to another one. When you want to stop, just stop playing the music and closing the Tidal app. Click the Save button to save the music you just recorded.
Part 4. How to copy Tidal music to USB?
After you convert Tidal music with TunesKit Audio Capture, it is time to put Tidal music on USB. Do not fret if you have never used USB drives. I will tell you how to do in this part.
Step 1. You need the use the computer that you have stored the converted Tidal songs. Plug the USB into this computer.
Step 2. The computer will recognize the USB. If it does not do that, get out of it and plug it again. Open your USB drive on your computer with a double-click and create a new folder for your Tidal songs.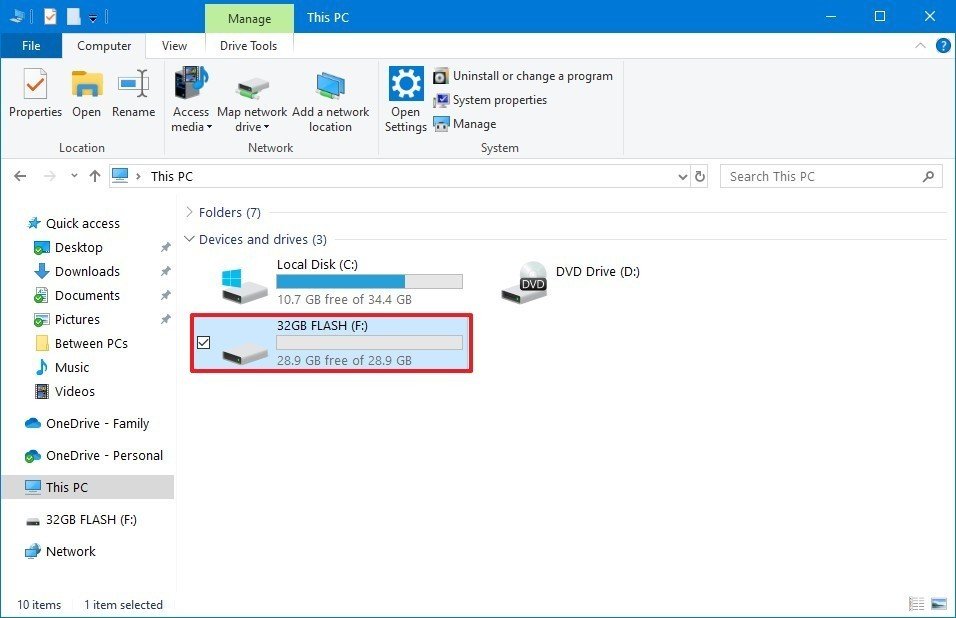 Step 3. Find the converted songs on your computer and drag them to the folder you just built. Now you have put Tidal music on USB.
Summary
You will find it is quite easy to transfer Tidal music to USB with the help of TunesKit Audio Capture. If you want to use a USB to store or backup the songs from Tidal and transfer them to any device or player to play, TunesKit is your best choice.