iTunes Has an Invalid Signature It Will Not Be Installed? Fix It Now!
4 mins read
Installing iTunes can lead to an error stating that "iTunes has an invalid signature". iTunes cannot be installed due to this error. A digital signature cannot be detected when you download an application to your computer. For the purpose of protecting the users from viruses and malware, digital signatures are used to certify that the applications have been authenticated. Whenever you attempt to update iTunes, window often shows the error message.
The iTunes application allows users to play digital files and sync their iDevices with their computers all over the world. There are many platforms you can use it on and it is still one of the most popular music players out there. In order to resolve this issue, there are several workarounds available. This article will guide you to fix iTunes has an invalid signature error in Windows 10. Working your way down, start with the first.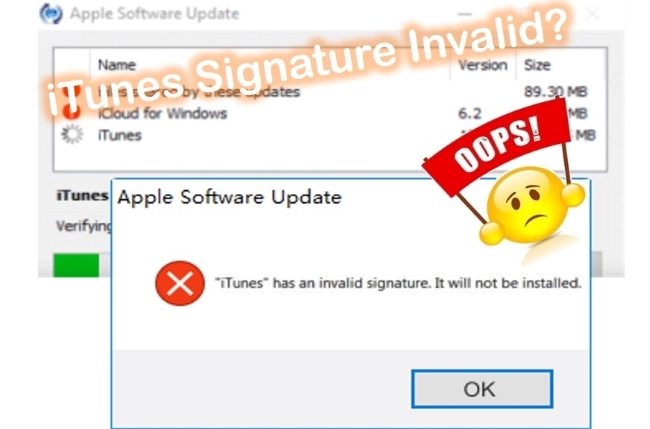 Fix 1. Change Security Settings
iTunes has an invalid signature and will not be installed can be fixed by changing security settings. There seems to be a screening process by Windows before downloads are accepted from the applications. A verification and check are performed on their digital signature. Whenever the download is invalid or outdated, an error message will appear. If the signature present is invalid or outdated, we will try changing the security settings so that the software can download regardless of the signature.
Step 1. On a Windows computer, press Windows + R, type "inetcpl.cpl" and press Enter.
Step 2. Navigate to the "Advanced" tab in the internet options category. Now, from the list of options scroll down until you find the "Security" category.
Step 3. Check the option "Allow the software to run or install even if the signature is invalid".
Step 4. Click Apply to save the changes made and restart your personal computer.
Step 5. After your computer has completely restarted, open iTunes and log into your account.
Step 6. At the top of the window, click on the "Help" tab. Then "Check for Updates". Check if the error will not pop up again.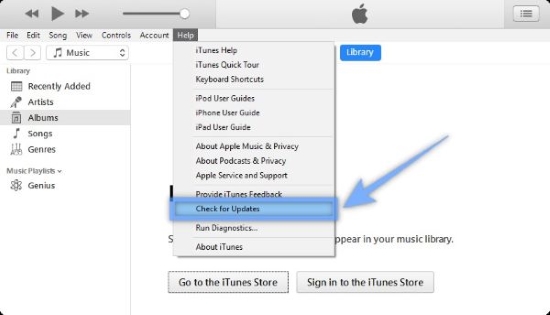 Fix 2. Manually Install the iTunes-Update Package
Don't click OK when you see the "iTunes has an invalid signature, it will not be installed" error. Your computer will delete those files when you click the OK button since the iTunes update installation package has already been downloaded.
Go to the Apple Software update folder: C:\Users\username\AppData\Local\Apple\Apple Software Update, listed there are iTunes64 installation applications and other service installation applications.
Double-click iTunes64.exe to start the installation process. For the iTunes update to work, restart your computer after the installation is complete.

Fix 3. Download and Install the New Version
Once iTunes has an invalid signature Windows 10, use this alternative method.
Step 1. Open Programs and Features on your windows 10 computer.
Step 2. Uninstall the old iTunes version.
Step 3. Download the latest version from Apple Website and install it.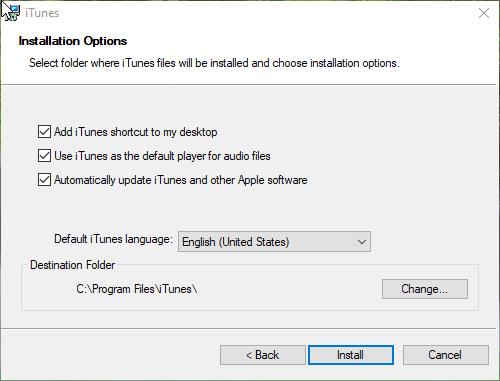 Fix 4. Repair iTunes to Fix iTunes Signature Invalid
By pressing Windows + R, open the Run command and type appwiz.cpl. Programs and Features will be opened by this command.
When iTunes is repaired, the issue will be fixed and the latest version of iTunes will be installed.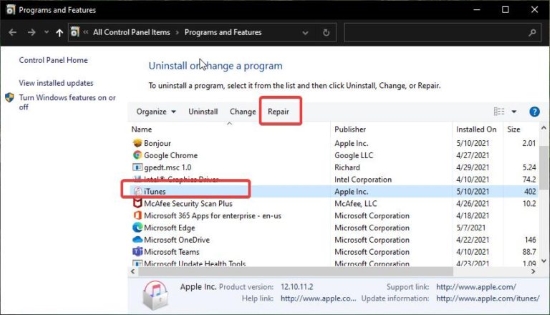 More Tips: Ultimate Solution to Fix Other iTunes Errors [Hot]
In addition to the above mentioned problems, itunes error, is also very common, when the third-party software is very necessary. People who fixed iOS problems always use a piece of professional program—TunesKit iOS System Recovery. In fact, there are a few programs that can help you repair a wide range of irritating problems without losing your valuable data. It has the ability to fix over 150 kinds of iDevice errors, iTunes stuck on waiting for iPhone, iTunes error 4010, iPhone not syncing with iTunes, etc. Again, no data will be erased during the whole repair process, and the problem can be fixed in just a few clicks. Easy and safe!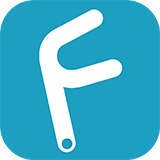 Main Functions of TunesKit iOS System Recovery
TunesKit iOS System Recovery maintains a 100% success rate
Compatible with all iOS versions including the iOS 15
You can enter iPhone into Recovery mode using TunesKit iOS System Recovery
TunesKit comes with an intuitive user interface
It is now available on Windows and Mac
Try It Free
600,000+ Downloads
Try It Free
600,000+ Downloads
Let's dive into how the TunesKit iOS System Recovery actually works.
Step 1

Download, Run the Program on Computer

This method requires a working computer where you will have to download this software. Download iOS System Recovery on your PC and connect your device to your PC. Next, you should install the program on your PC and then launch it. Click the "Start" button to being to fix any iTunes error.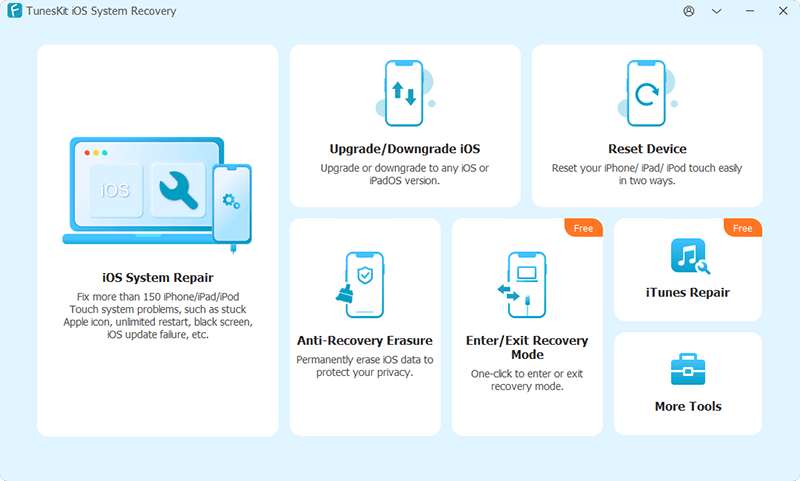 Step 2

Download the Firmware

After the software automatically recognizes your device, you will be prompted to enter your device details. Make sure you enter the required information correctly to download the firmware for your device. Click "Download" after filling out everything.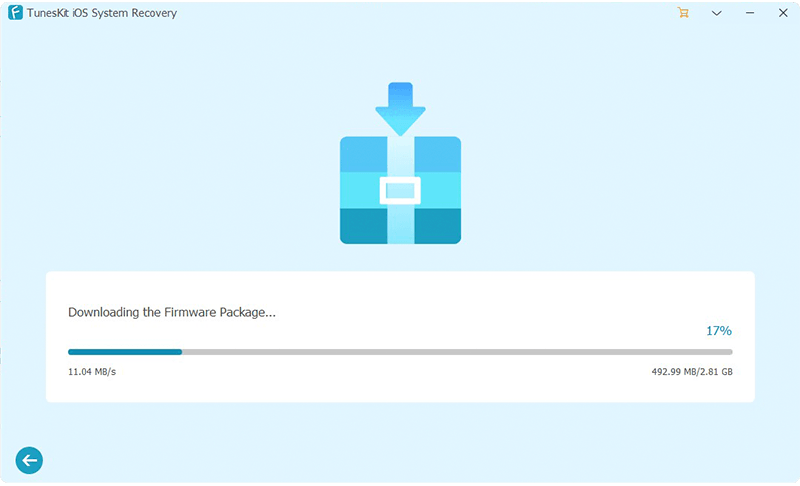 Step 3

Start to Fix Any iTunes Error

The software will automatically start the repair process as soon as the file is downloaded. Also, this process will take some time to complete, so please be patient. When it is done, you will be able to see the "Repair Complete" screen.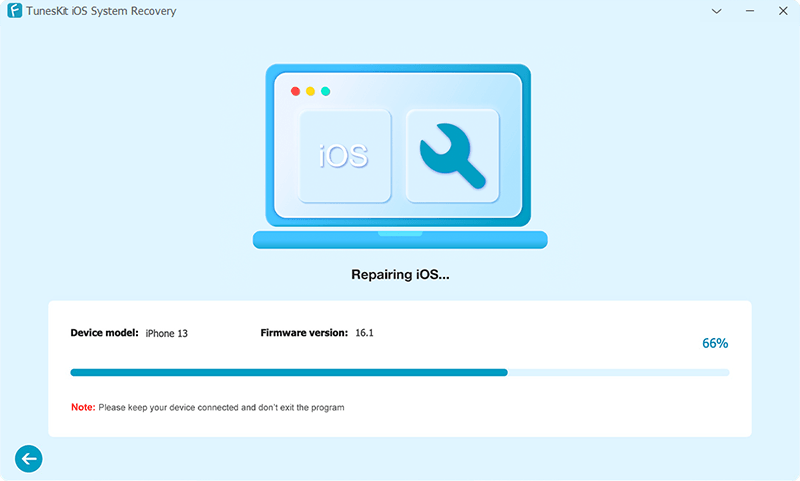 Final Verdict
When you encounter any iTunes errors, like iTunes has an invalid signature, remember to check out this post. Especially TunesKit iOS System Recovery, you can use this one-stop program to overcome your problem shortly and effortlessly. Let's get it right away! We look forward to hearing about your restoration experiences.