iTunes Error 14 Occurs? Solved!
Posted by Brian Davis on Jul 31, 2019 11:50:11 PM • Category:
Restore iPhone
4 mins read

Recently, I've been seeing people complaining the iTunes error 14 when they connect their iPhones with computers to restore or upgrade the phones. It is certainly annoying and frustrating to see the notification of error 14 iTunes pops up, which means restoring iPhone as the final solution to many other problems fails.
To tackle the error code 14 iTunes, we did some research about the causes behind and solutions. What we found are presented below.
Video Guide: 4 Methods to Fix iTunes Error 14
1. Fix iTunes Error 14 Using Made For Apple USB Cable
Restoration can only be completed when the USB cable is originally designed for your iPhone, iPod and iPad. To check whether you are using the Made for iPhone/iPod/iPad cables, follow the steps below:
1) Connect other Apple devices with your computer and see if the error 14 notification pops up. If it occurs again, there is a probability that your cable is not designed for apple devices.
2) Connect other Apple devices with other computers. If the error code 14 iTunes warning still shows up, then it is possible that your cable is not a Made for Apple one.
3) Switch to a Made for iDevices USB cable and see if the notification appears again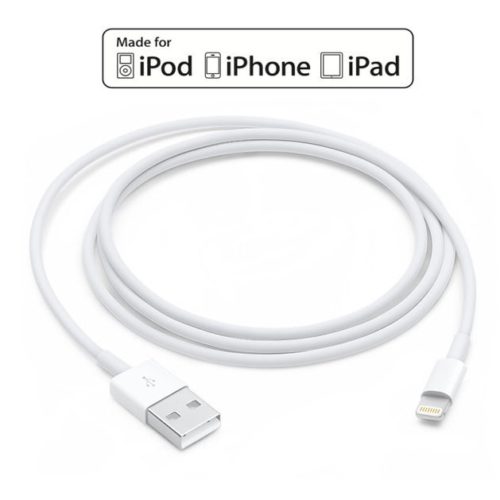 2. Fix iTunes Error 14 by Updating iTunes to the Latest Version
Sometimes the older version of iTunes cannot identify your iDevices, then simply update your iTunes to the latest version can solve the problem.
How to install the latest iTunes:
1) Open the iTunes and find the "Help" menu, where you can see the "Check for Updates" button.
2) Click on it, and iTunes will automatically check for later version. If there is a newer version, simply updating it and the error 14 of iTunes may disappear.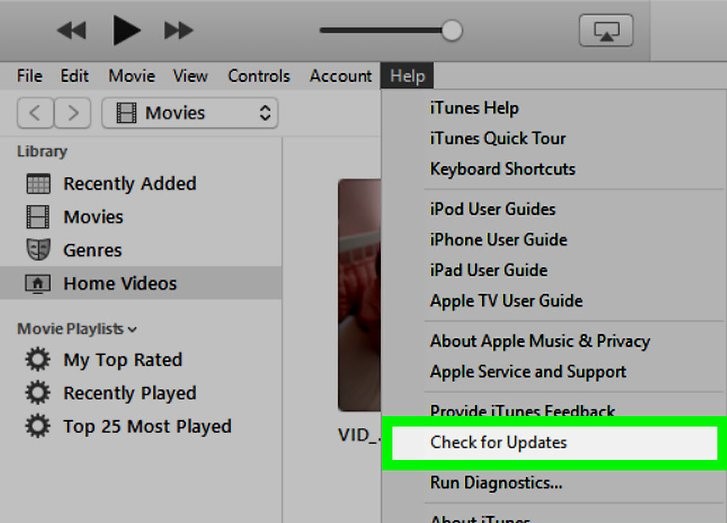 3. Fix iTunes Error 14 with TunesKit iOS System Recovery
Should the previous two solutions fail to work, then it's probably the unusable firmware, which iTunes cannot recognize, in your devices caused error 14 of iTunes. This is the worst case because fixing the firmware in your iDevices will be extremely complicated and will cost great deal of time and energy.
However, there is still an easy way to install a proper firmware in your iDevices. It only takes a small amount of money to solve the problem - purchasing the TunesKit iOS System Recovery.
This software is probably one of the best iOS system recovery software. It is easy to use - only takes three steps, most of them are automatic, to recover your firmware. It is a time-saver - the whole process takes only about 15 minutes even you are new to this software. It scores a high rate of success solving iOS problems. And don't worry about your data, its standard recovery mode will not cost you any data loss.
What's better is that this software might accidentally tackle the problem that you initially struggle restoring the iDevice to solve.
Certainly, it will cost some money but not much, only 39.95 bucks and the iTunes error 14 will be eliminated. Although it is inappropriate to instigating people to squander, if some money can save your time and efforts that can be spent on a lot more meaningful things, why not?
Download link
Tutorial of using TunesKit iOS System Recovery to repair the firmware
So how to use TunesKit iOS System Recovery to fix the firmware? Just follow these steps.
Step 1. Open TunesKit iOS System Recovery and connect the iDevices to the computer. The software will automatically detect your device. Then you just click the Enter Recovery Mode button and click Start button to begin.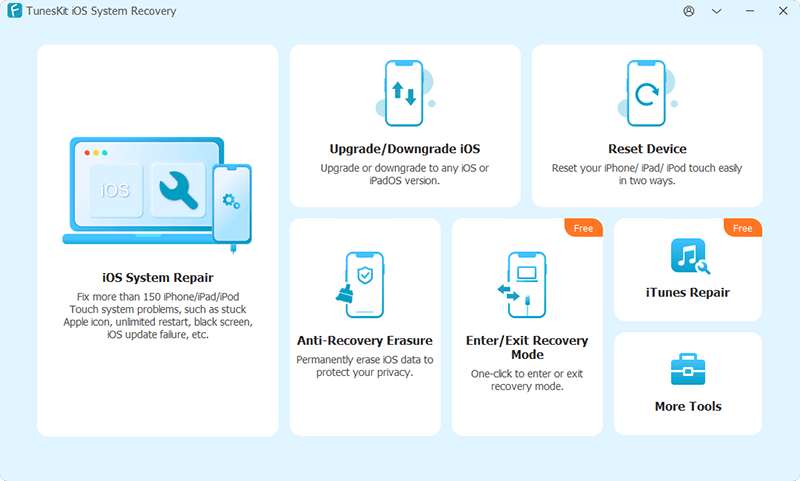 Step 2. Click the Standard mode to fix your firmware without data loss. Do not choose the Advanced mode because it will erase all your personal data.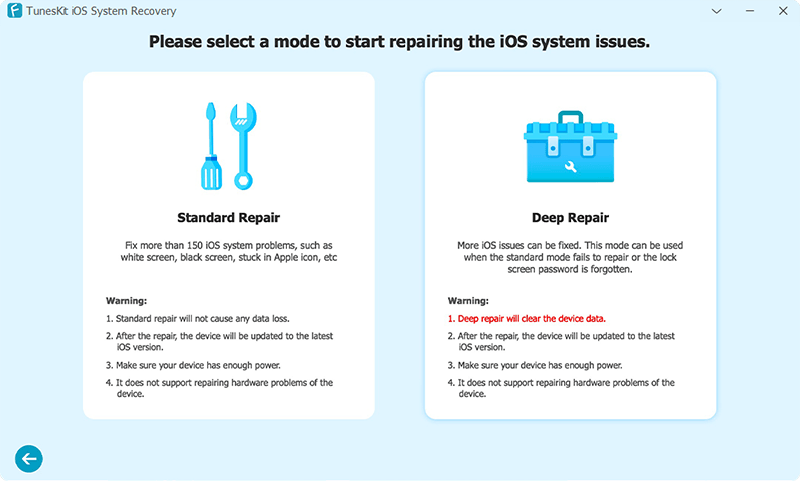 Step 3. In the Download Firmware Package interface, check all the info of your device and click the Download button to download the firmware suitable to your device.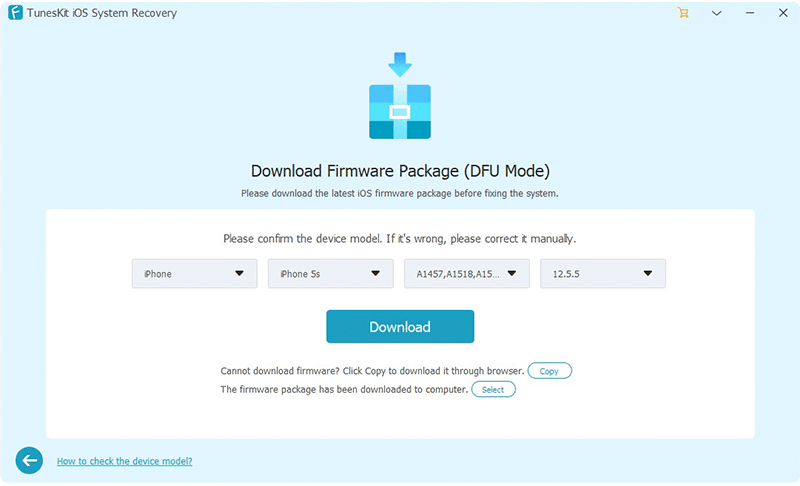 Step 4. Click Repair button to start installing the new firmware. Be aware not to disconnect the device with your computer or it might brick.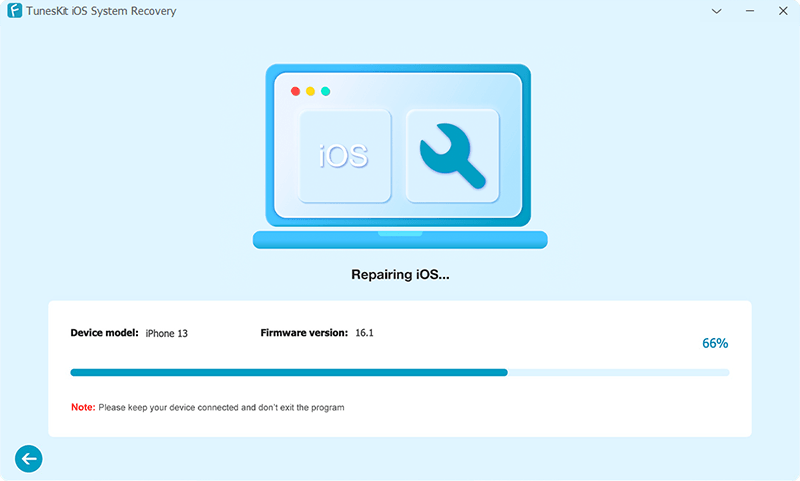 4. Look for Apple Official Support
We truly hope that all the suggestions above can help you, but if error 14 still exist after you tried all the methods, just ask Apple customer service for assistance. It is even better should you have the warranty, since you can go straight to the Apple store and as for a new replacement.
The Bottom Line
Through with all the advice we provide, the process of fixing error 14 iTunes is still tiring and time-consuming. That is why in the third solution we recommend you to use TunesKit iOS System Recovery to increase efficiency and to solve the very initial problem you encounter. We sincerely hope that this article is helpful and that your usage experience will back to normal.